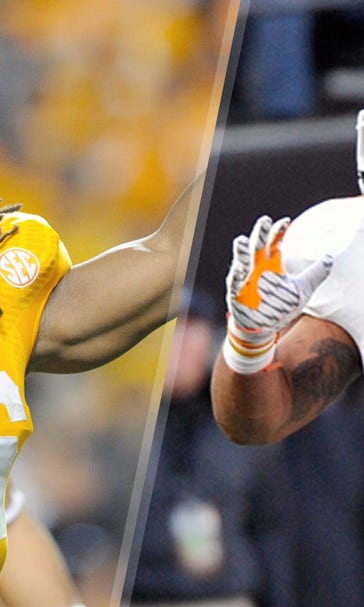 In his absence, Maggitt has helped develop Tennessee's young DEs
November 3, 2015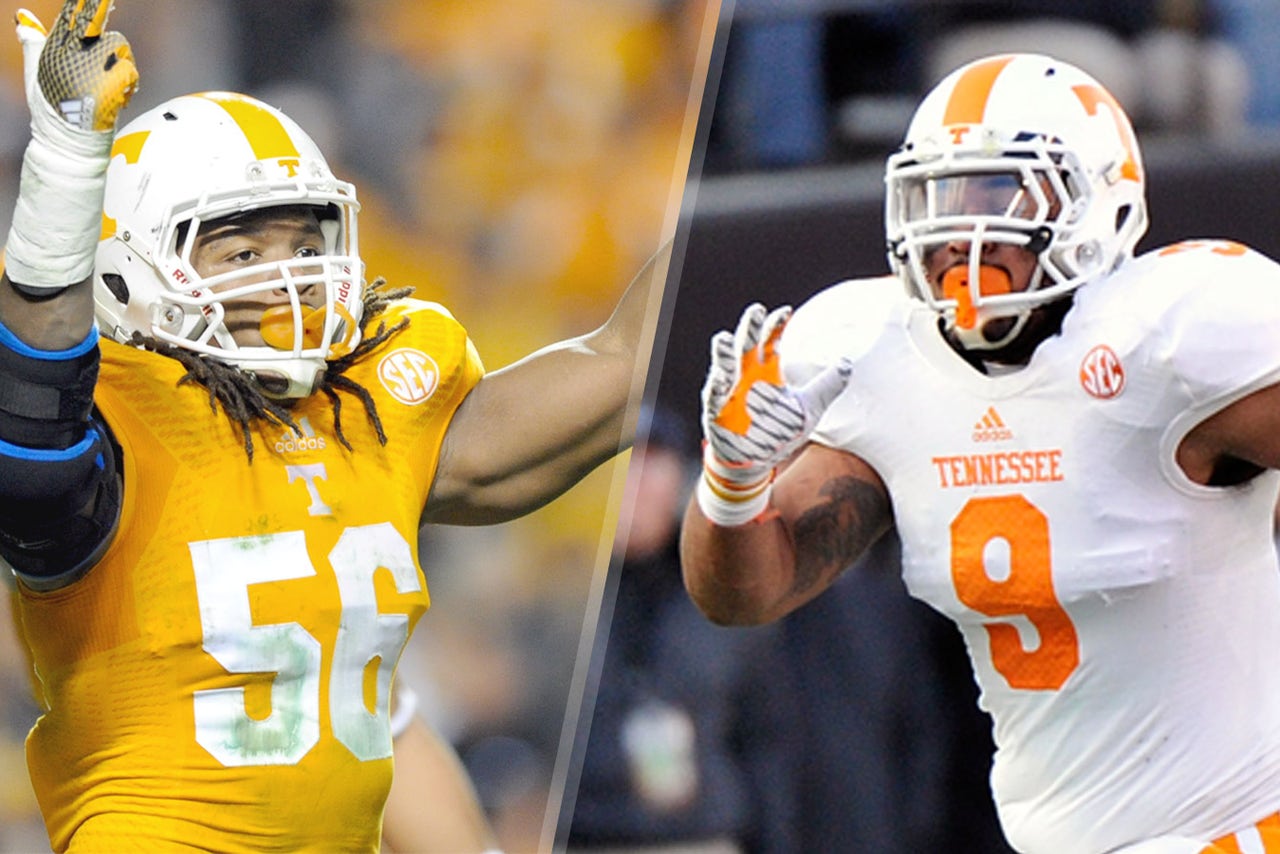 The Tennessee defense was dealt a significant blow when senior defensive end/linebacker Curt Maggitt was injured against Oklahoma. Immediately after Maggitt left the lineup, the Vols defense began to give up one play after another until the team ultimately fell in overtime to the Sooners. 
While Maggitt's presence cannot be replaced, his leadership role has proved to be invaluable to the team's younger defenders, according to head coach Butch Jones. 
"Any time you don't have Curt Maggitt on the field for you, it hurts you because he meant so much to us," Jones said. "Our players played off his energy and leadership. What I see is a transformation that is occurring in terms of leadership. We have other individuals stepping up, and to Curt Maggitt's credit, he is actually mentoring and guiding individuals and force-feeding them. Curt has done a good job with behind-the-scenes type leadership, which has been great to see."
Jones credited the uptick in the numbers to a combination of improvements from defensive ends Corey Vereen and Derek Barnett to the success the defense has had on first and second downs in the last two games. 
"We've generated a lot of long third down situations," Jones said. "When you get into third and long, there isn't a lot of mystery in the playcalling. That's really aided them."
With remaining games against teams with struggling offenses in South Carolina, North Texas, Missouri and Vanderbilt, expect the sack numbers to continue to climb on Rocky Top.
---
---