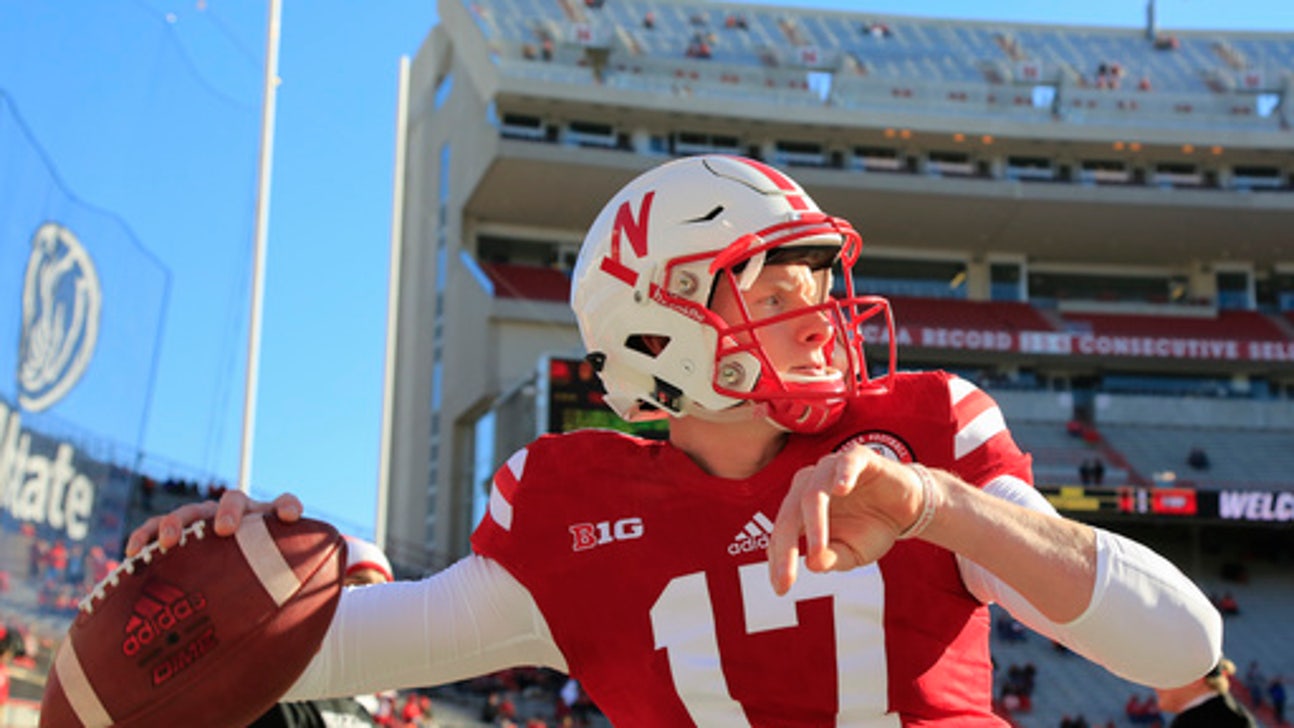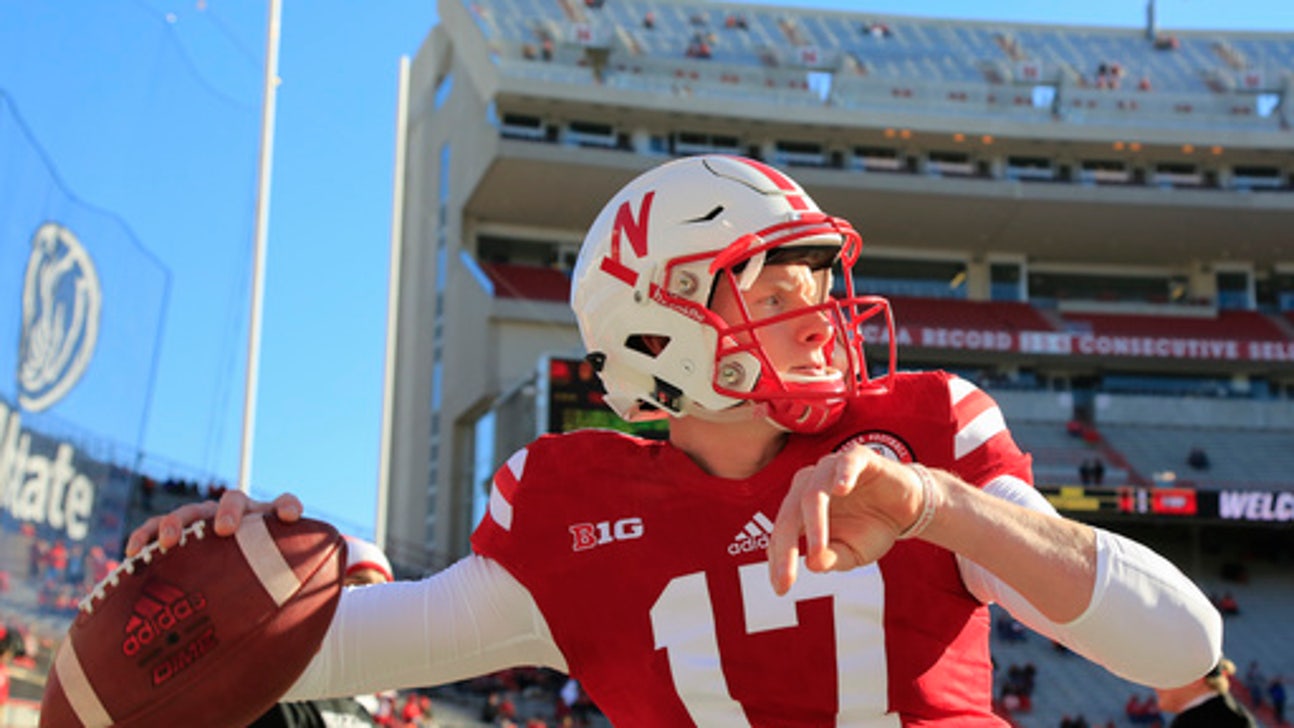 Huskers' Fyfe might be needed vs Iowa even with broken wrist
Published
Nov. 21, 2016 3:59 p.m. ET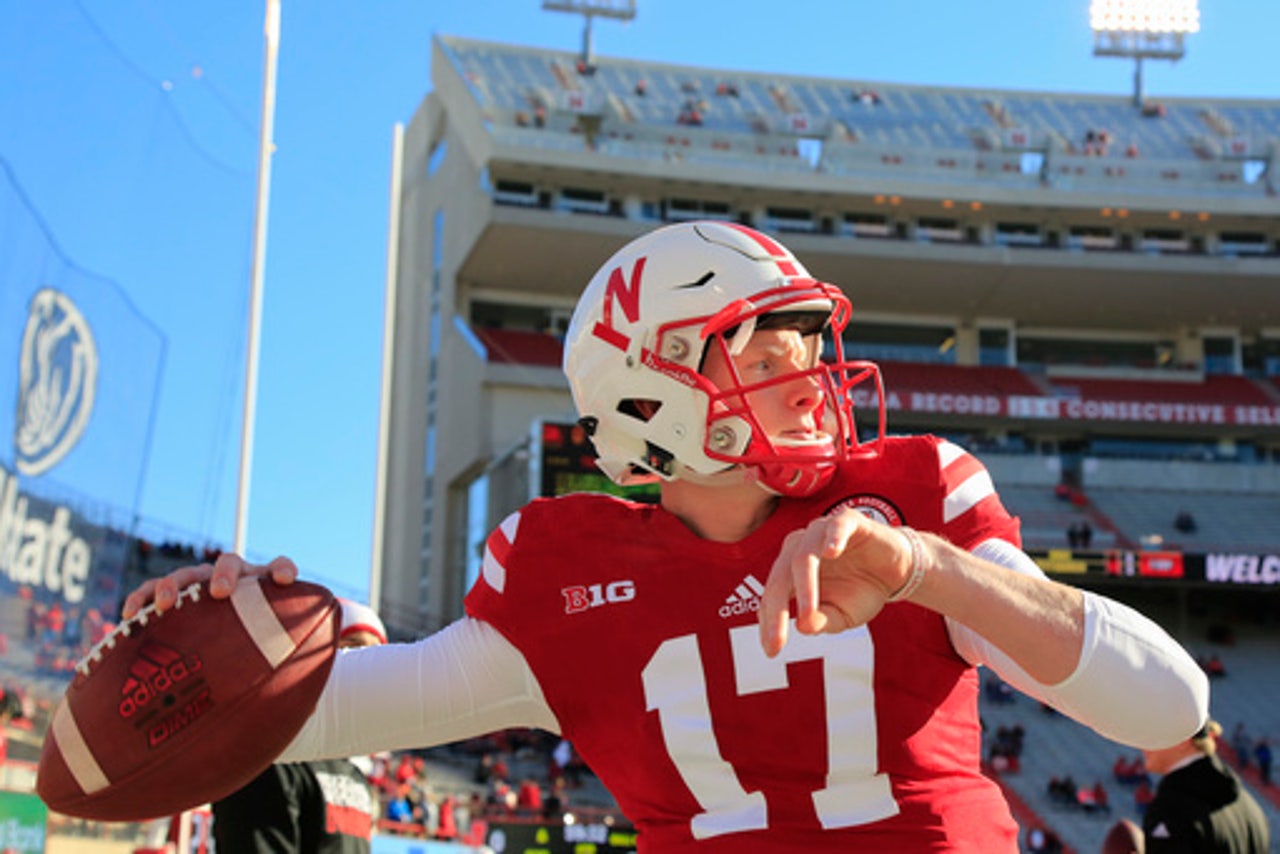 LINCOLN, Neb. (AP) For three years, Ryker Fyfe has been Nebraska's No. 2 quarterback, and it took until senior day in his fifth season for him to realize the quintessential dream of football-loving boys who grow up in the state.
Fyfe started a game at Memorial Stadium, and he came away a winner Saturday.
''I didn't know if this day would ever come, to be honest,'' said Fyfe, who turned 23 on Sunday. ''But it did, and I was ready.''
Fyfe might not be done yet, even though he broke a bone in his left (non-throwing) wrist in the 28-7 win over Maryland . He already has had surgery to place a pin in the wrist, and he and four-year starter Tommy Armstrong both were to practice Monday. Armstrong has been nursing a hamstring injury for more than a week.
Coach Mike Riley said Monday he should have a good idea after practice Tuesday whether one or both of them will be available for Friday's game at Iowa. Zack Darlington, who moved from quarterback to receiver last spring and serves as the holder, also was to take practice snaps.
If Fyfe plays, he'll wear a brace on his wrist.
The No. 17 Huskers (9-2, 6-2) will be playing a high-stakes game against the Hawkeyes (7-4, 5-3). A win, coupled with a Minnesota upset of No. 5 Wisconsin on the road Saturday, would send Nebraska to the Big Ten championship game as the West Division representative.
Fyfe turned in a confidence-building performance against Maryland. He led touchdown drives of 72 and 54 yards on the Huskers' first two possessions and a 78-yard TD drive on the fourth.
''Ryker played out of his mind,'' said Jordan Westerkamp, who caught a career-high eight passes, including a 4-yard touchdown. ''It was awesome having him back there. We were real successful in all areas of the game today.''
In the first half, Fyfe completed 14 of 20 passes for 153 yards and converted five third downs, four on passes and another when he ran around the right end for 21 yards. He also broke off a 14-yard run to convert a fourth-and-1.
Those early successes were critical for a quarterback who until Saturday had played sparingly this season, Westerkamp said.
''To get in there and to make some plays right away and to just get after it was a huge confident booster to Ryker and to all of us,'' he said.
Fyfe cooled off in the second half and finished 23 of 37 for 220 yards. Most important, he didn't commit a turnover. In his only previous start, on the road against Purdue last year, he was intercepted four times and fumbled in a 55-45 loss. That's a distant memory now for Fyfe.
''I promise I am not surprised at all,'' Riley said. ''The guy has some special qualities that are real important to quarterbacking. He has got a nice release, he has obviously got poise, and he has got good vision. He put a lot of balls in a nice location for guys to make some plays today. He missed a couple more by just a hair that could have been really exciting for the big picture.''
Fyfe grew up 80 miles west of Lincoln in Grand Island, and when he was playing at Grand Island Senior High, his favorite receiver was Sam Foltz. The two walked on together to Nebraska , with Foltz becoming an All-Big Ten punter. Foltz died in a July car accident in Wisconsin, and the Huskers dedicated this season to him.
The senior day ceremony featured a tribute to Foltz, and that made for an emotional pregame.
''This should be a game that I should be walking out with Sam for my last game, but I knew he was with us, with me, in spirit,'' Fyfe said.
Foltz's parents, Gerald and Jill Foltz, greeted each senior as he came out of the tunnel. Fyfe said he shared a special moment with them.
''They talked to me, gave me a hug and said, `He'll be with you out there. Just go out and play hard.' So it was fun.''
---
More AP college football: http://collegefootball.ap.org
---