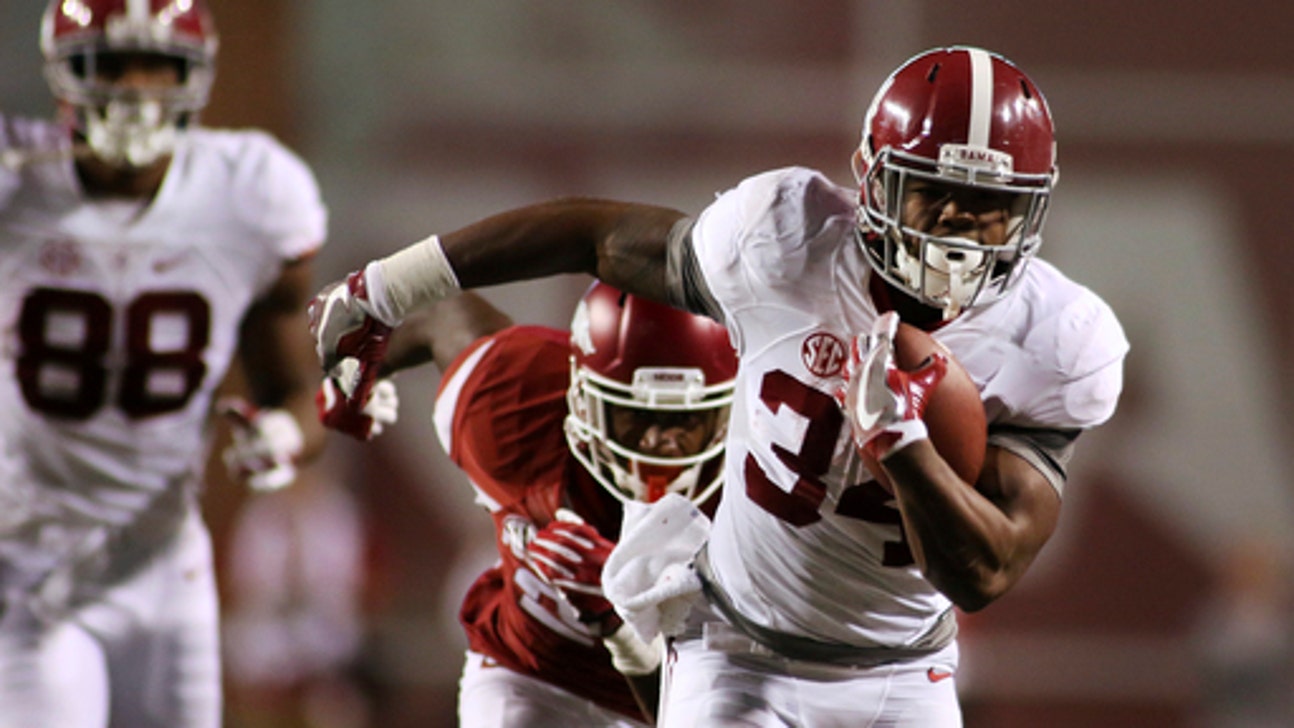 Hurts, Alabama defense, lead way to 49-30 win over Arkansas
Published
Oct. 9, 2016 12:43 a.m. ET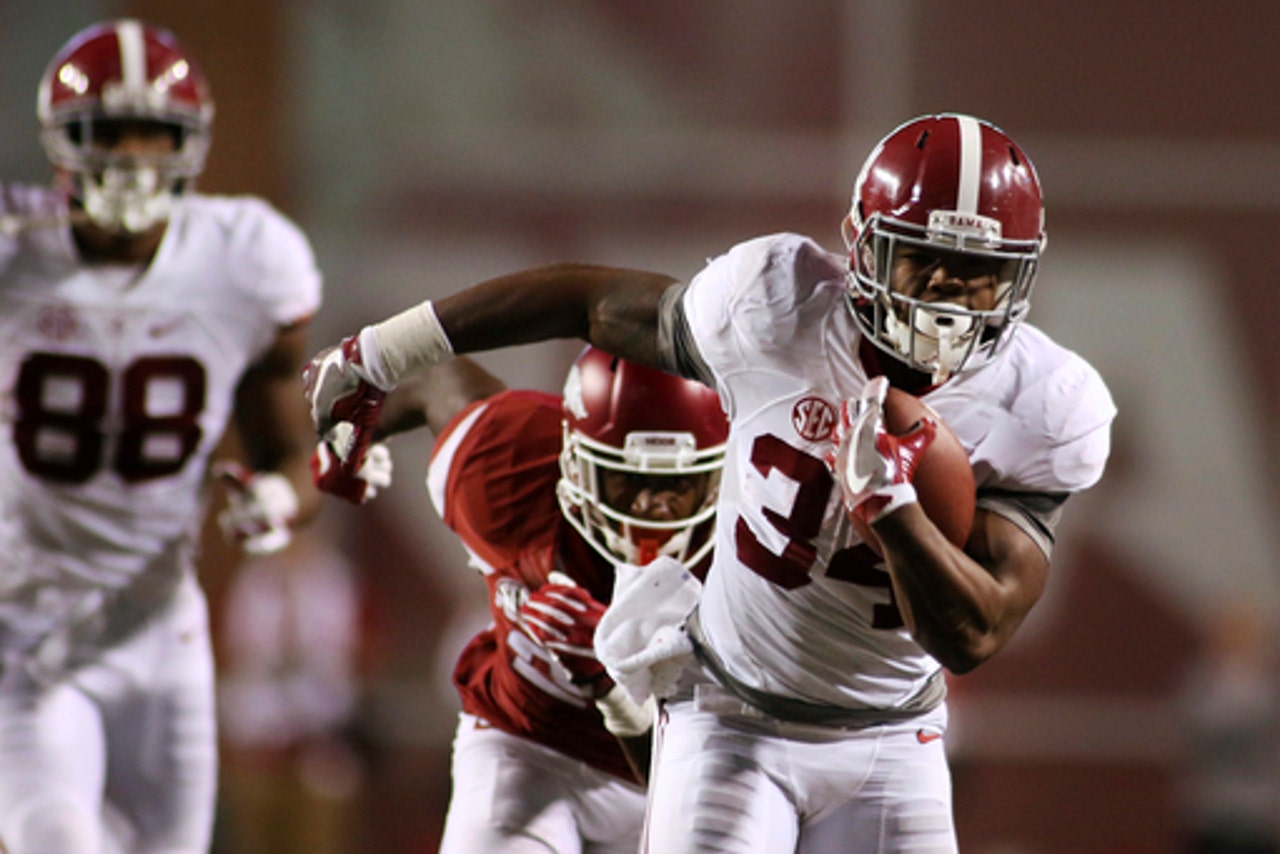 FAYETTEVILLE, Ark. (AP) Jalen Hurts accounted for four touchdowns and Minkah Fitzpatrick had three interceptions as No. 1 Alabama extended its nation-best winning streak to 18 games with a 49-30 victory over No. 16 Arkansas on Saturday night.
The win is the 10th straight for the Crimson Tide (6-0, 3-0 Southeastern Conference) over the Razorbacks, and Fitzpatrick's 100-yard interception return for a touchdown was Alabama's 10th non-offensive score of the season.
Hurts finished 13-of-17 passing for 253 yards with two touchdowns. He ran for two more TDs.
Damien Harris added 122 yards rushing on 13 carries for the Crimson Tide, which finished with 517 yards of total offense and averaged 10.1 yards per play.
Austin Allen completed 25 of 48 passes for 400 yards and three touchdowns for Arkansas (4-2, 0-2), also throwing three interceptions as the Razorbacks finished with five turnovers overall. Arkansas finished with 473 yards of total offense, but it gained only 73 yards on the ground on 36 carries.
Alabama's winning streak is now one off coach Nick Saban's best at the school. The Crimson Tide won 19 straight games over the 2009-10 seasons.
THE TAKEAWAY
Alabama: The three turnovers on offense weren't vintage Crimson Tide, but the defensive effort - five forced turnovers - was. Alabama has already matched last season's total of 10 non-offensive touchdowns.
Arkansas: The Razorbacks have a mess on their hands on the offensive line. There's no other way to put it. Arkansas began the season with three first-year starters up front, and they once again struggled in both pass protection (six sacks, numerous other hits on Allen) and running the ball - averaging two yards per rush.
POLL IMPLICATIONS
Not that anyone needed more reasons to keep Alabama at the top of their ballots, but the Crimson Tide aren't going anywhere after yet another convincing victory. Arkansas, meanwhile, is at the mercy of the voters after its second loss of the season - hoping to remain ranked with No. 14 Mississippi coming to Fayetteville next week.
UP NEXT
Alabama: The Crimson Tide continue their most difficult four-game stretch of the season by traveling to No. 9 Tennessee, which lost to No. 8 Texas A&M on Saturday. That's followed by a date with the undefeated Aggies and then LSU on Nov. 5.
Arkansas: The Razorbacks remain at home to face the Rebels, whom they have defeated in each of the last two seasons.
---