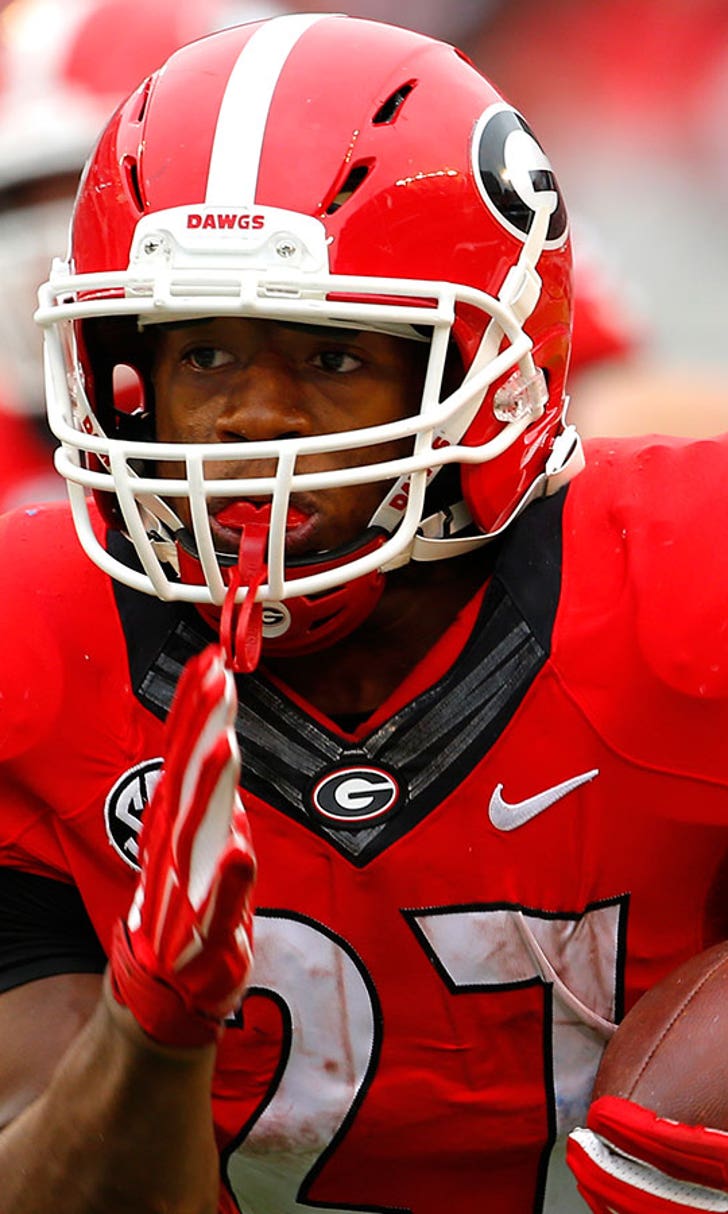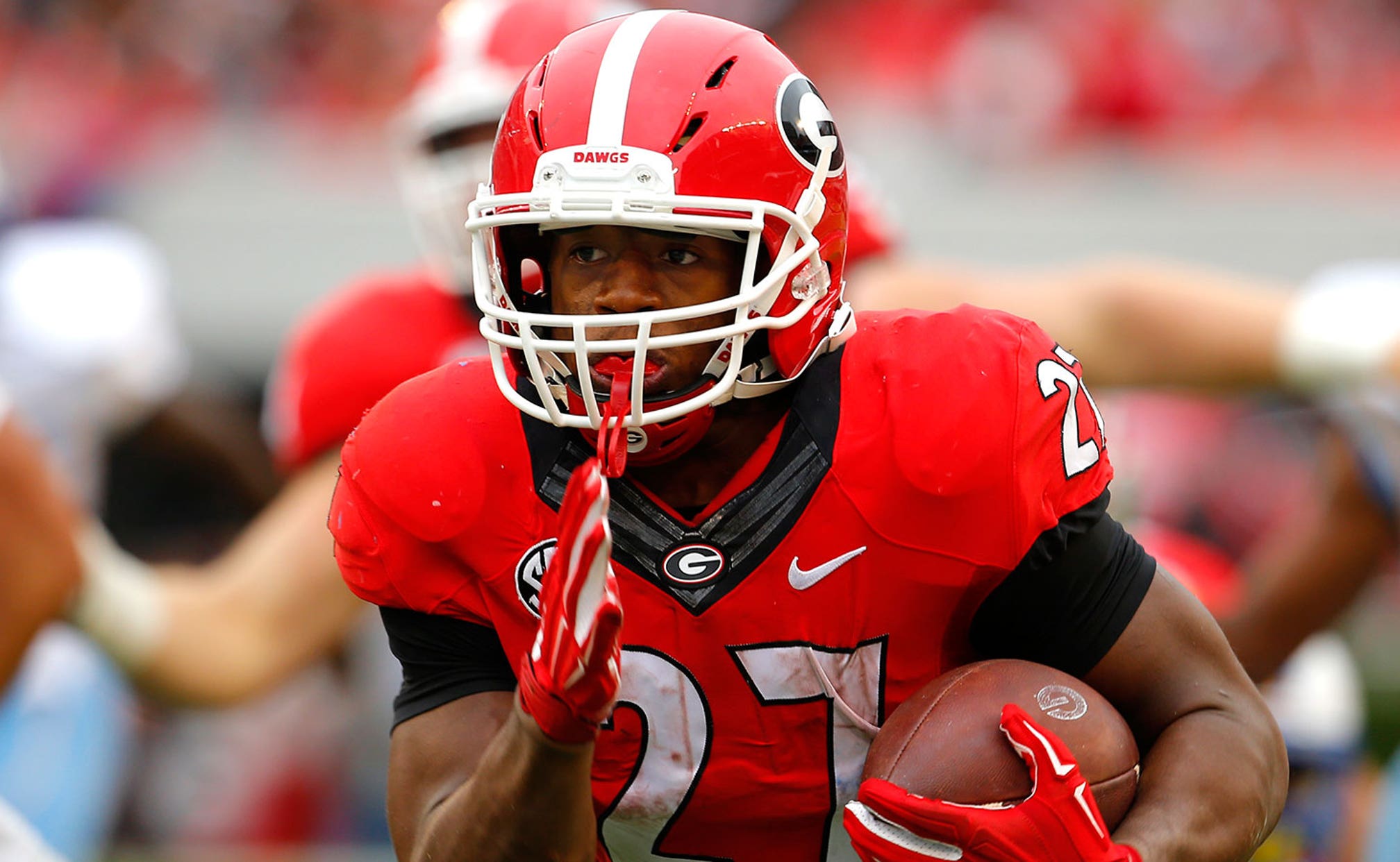 Georgia's Nick Chubb: The best running back in the SEC?
BY foxsports • November 15, 2016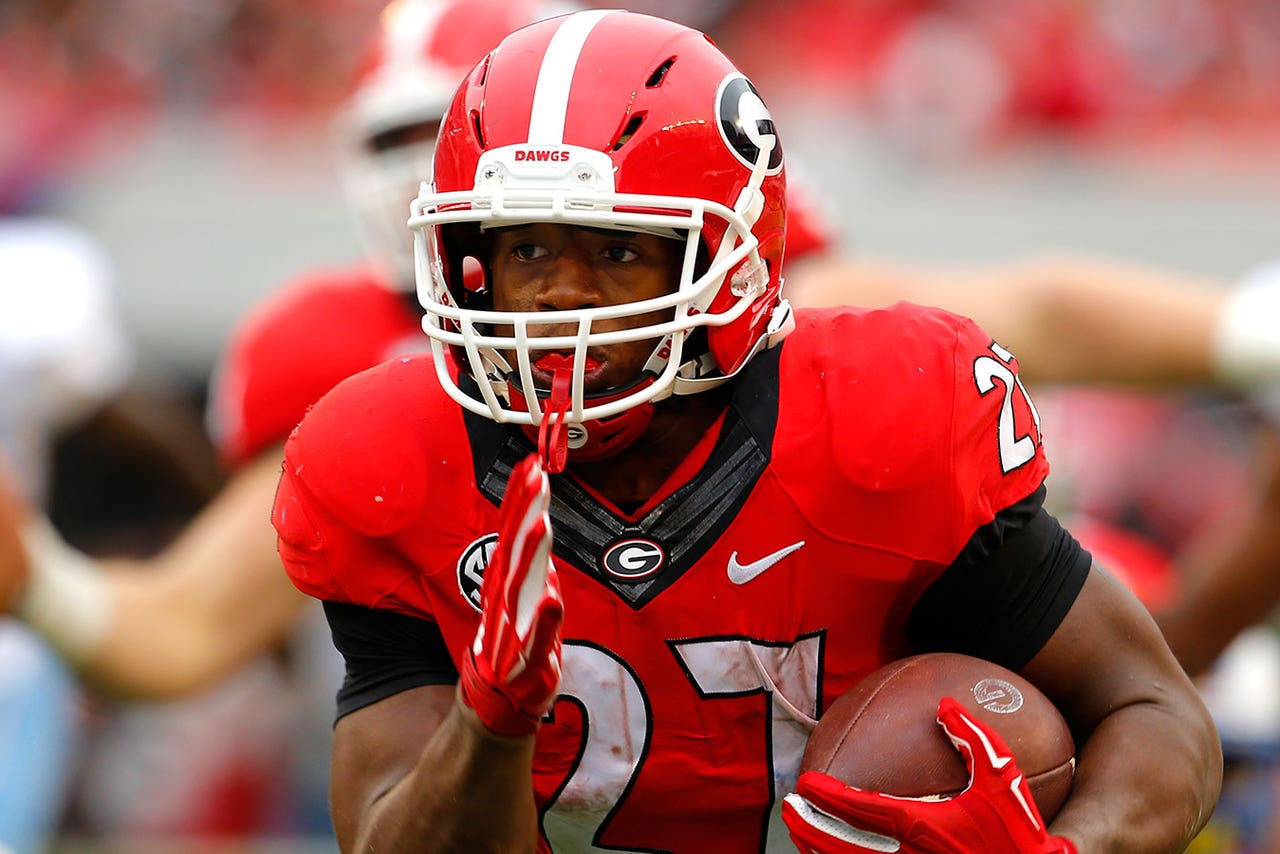 The return of Nick Chubb from the knee injury he suffered at mid-season will be one of the bigger storylines in the SEC — and the Heisman race — this fall.
Chubb, the 2014 SEC Freshman of the Year, ran for 747 yards in six games last season (it was essentially five games, since he went down on the first play from scrimmage against Tennessee) after going for 1,547 yards in his debut year for Georgia.
New Georgia head coach Kirby Smart said earlier this week that he thinks Chubb will be fine. But he really won't know until after the first or second scrimmage next month during live tackling to see how the star running back responds to being hit.
"The big thing with Nick is going to be full, live-contact tackling," Smart said earlier this month at SEC Media Days. "The psychological factor of him taking the first hits and going through tackling will be a big part of that."
The 5-10, 220-pounder gashed Vanderbilt for 189 yards on just 19 carries on the road. The week before his injury, Chubb piled up 146 yards on 20 carries in a blowout loss to Alabama.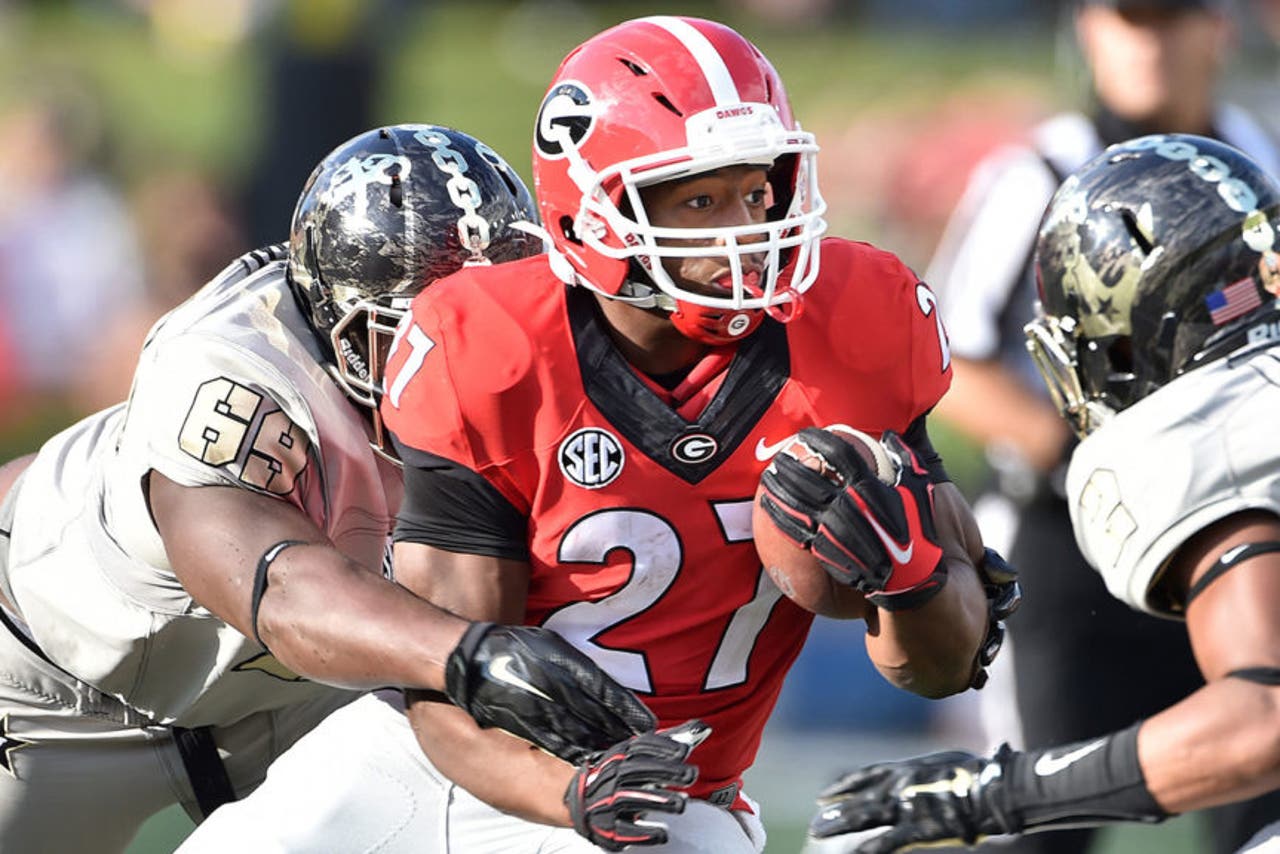 Vanderbilt coach Derek Mason, a former defensive coordinator at Stanford, knows plenty about dealing with elite running backs. I asked Mason what he thought made Chubb so good.
"Nick Chubb is really special," Mason said. "His feet never stop. He always moves the line of scrimmage. He can anticipate contact and his ability to offset tacklers from angles is unbelievable. That's an innate ability. His ability to see what's happening in front him and react on a dime. Had he not gotten hurt (last year) there wasn't anybody he wasn't running through or making miss. Nick Chubb is the best running back in this conference that I've faced."
That latter point is a pretty big statement when you consider that Georgia's previous stud tailback Todd Gurley ran for 163 yards on 25 carries against the Commodores just a year before.
Vanderbilt linebacker Zach Cunningham said Chubb and Gurley, while both freak athletes, are very different-style running backs.
"Chubb's more of a shifty, more of a quick elusive guy than Gurley," Cunningham said. "I wouldn't say as big or powerful but he's definitely up to par with Gurley. He's very quick, very instinctive, and you noticed how quick he could hit a hole."
Georgia opens the season Sept. 3 against North Carolina in the Georgia Dome.
---
---