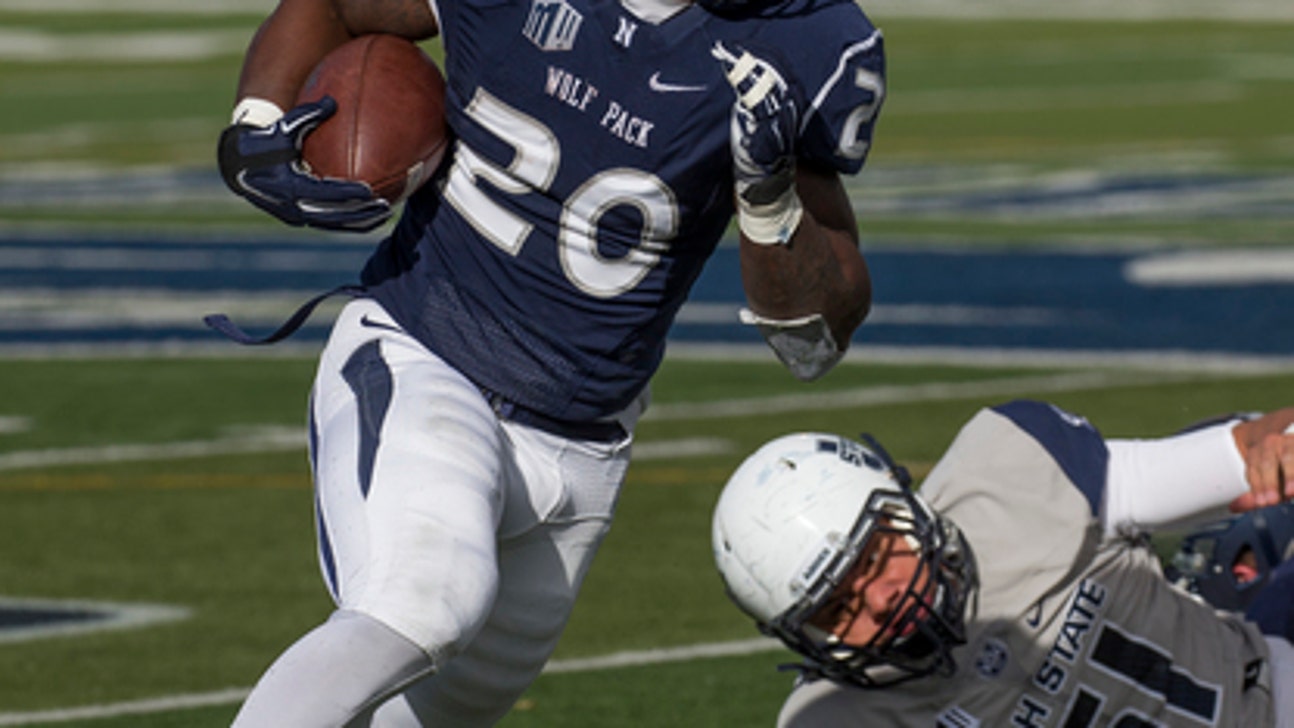 Gangi's TD completes comeback; Nevada tops Utah State 38-37
Published
Nov. 19, 2016 7:57 p.m. ET

RENO, Nev. (AP) Ty Gangi scored on a 6-yard run with five seconds left, completing a 13-point, fourth-quarter comeback and lifting Nevada over Utah State 38-37 on Saturday night.
With 11 seconds remaining, Nevada faced fourth-and-goal with no timeouts and trailing 37-31. Gangi faked the handoff to the running back, rolled to his right looking to pass, then saw an opening to run up the middle and sprinted untouched into the end zone for the tying score.
Spencer Pettit's ensuing PAT gave the Wolf Pack a 38-37 lead.
Utah State (3-8 Mountain West, 1-7) led 37-24 with 7:50 left in the fourth quarter after Dominik Eberle's third field goal. Nevada went three-and-out, but Utah State fumbled the punt, and it bounced into the end zone where Elijah Mitchell recovered it for the touchdown to pull within 37-31.
Kent Myers passed for 127 yards and rushed for 90 yards and two scores for the Aggies. Tonny Lindsey had 168 yards rushing, including a 68-yard TD.
Utah State outgained Nevada 523-341.
---