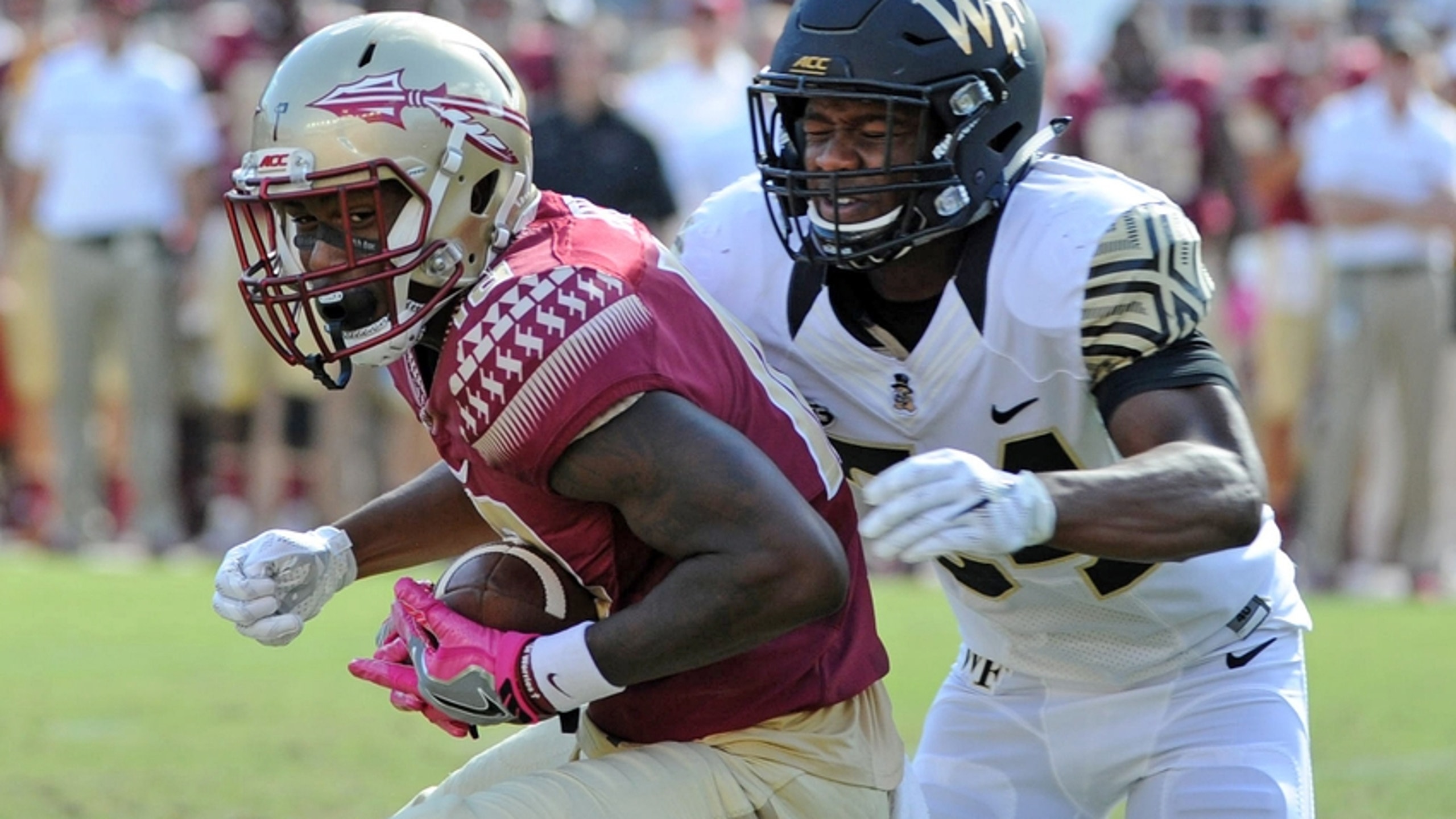 FSU Football Not Provided Plays by Former Wake Forest Assistant: School
BY Fansided and Jason Parker/FanSided via Chop Chat • December 16, 2016
FSU football is coming forward to let it be known they didn't receive anything from a former Wake Forest coach fired for giving plays to opponents.
If you had been a betting person and put some coin on the weirdest story of the college football season involving Wake Forest and a former assistant giving opponents their game plan, well you would be rich today. Thankfully, the odd story doesn't involve FSU football at all.
On Wednesday, the athletic director at Louisivlle admitted the Cardinals' offensive coordinator received information from Tommy Elrod, a former Demon Deacons quarterback and assistant turned radio announcer for the team. Army also said they had been contacted about the leaks, while Virginia Tech said Thursday a former coach got plays before the 2014 game.
Florida State responded to any questions about possible involvement by letting the world know that no one associated with the program got information from Elrod, according to the Tallahassee Democrat:
Rob Wilson, associate athletic director for communications confirmed that, "No one from the Florida State Football staff had any interaction with Mr. Elrod, that includes no phone calls, text messages or emails."
It's pretty insane to think of a former player who is so disgruntled as Elrod may have been (he was fired after over a decade as an assistant when the new coaching staff came aboard in 2014) would turn on not just the program he coached at and worked for – but his alma mater of all teams!
You can tell that the Seminoles didn't get any help when it came to playing Wake Forest since 2014. After winning 43-3 the first game, the last two have been by scores of 24-16 and 17-6…so help wasn't needed, but the games were still way too close for it being Wake Forest.
More from Chop Chat
This article originally appeared on
---
---