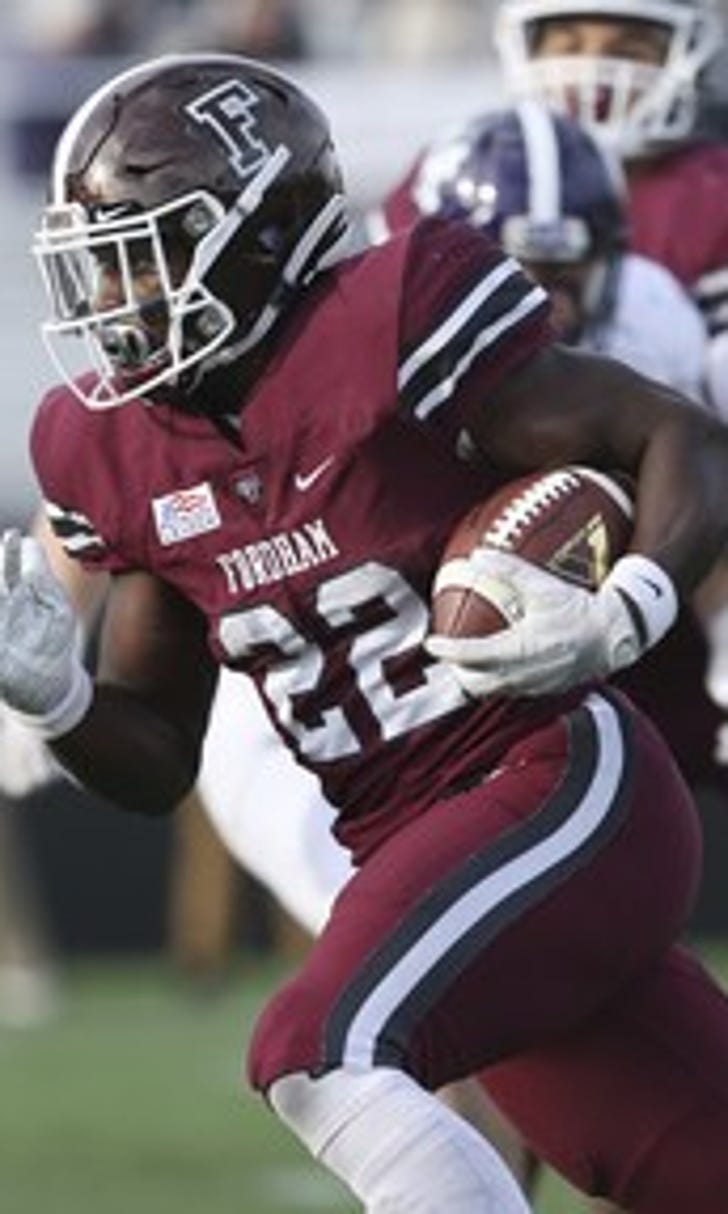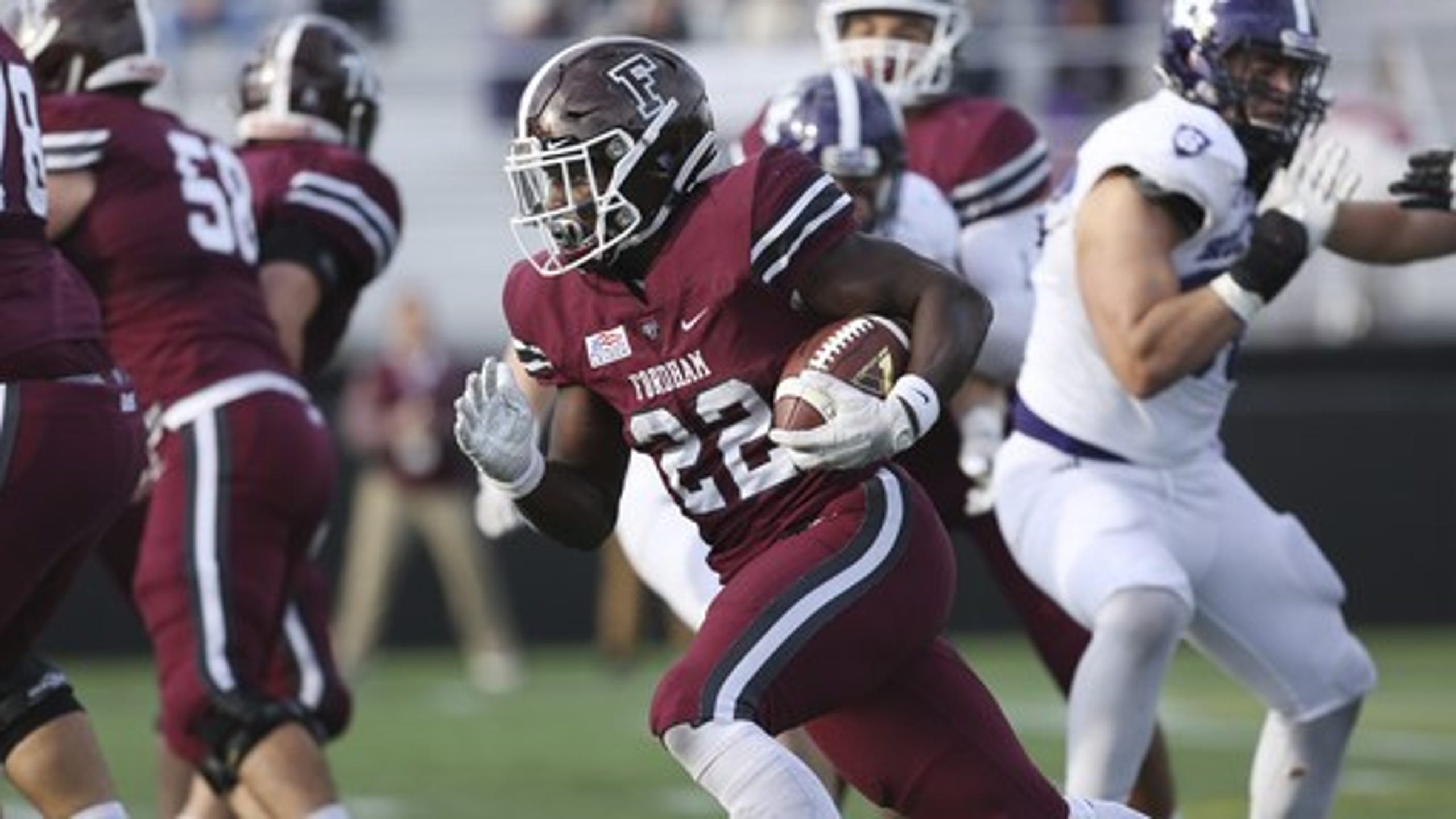 Fordham's Edmonds anxious to seize moment at NFL combine
February 19, 2018
(STATS) - The ankle and hamstring injuries that Fordham running back Chase Edmonds nursed throughout the 2017 season cost him the chance to set the FCS record for career rushing yards.
As he prepares for his next challenge - an NFL career - Edmonds feels there was a positive gained from his senior season gone awry. Fordham went 4-7 after winning 28 games over his first three seasons.
"I think it's made me a stronger man," Edmonds said. "Mentally, for sure, because I've experienced the lows. My first three years, I really didn't have anything crazy in terms of adversity. And then my senior year, everybody's talking about the record and then it comes crashing down on me. I think, though, it's made me a stronger man mentally."
Such resolve may impress NFL teams at the NFL combine, set for February 27-March 5 at Lucas Oil Stadium in Indianapolis. Edmonds is one of 20 former FCS players who will be among the 335-plus participants.
Despite missing 4 1/2 games as a senior, Edmonds tracked down the Patriot League's all-time records for rushing yards (5,862), all-purpose yards (7,374) and touchdowns (74). He was a three-time All-American and the 2014 Jerry Rice Award winner as the FCS freshman of the year.
He tweaked his left ankle during a practice at the East-West Shrine Game and it kept him from playing last month. But he's healthy again, training at Michael Johnson Performance in McKinney, Texas, for the combine.
It's basically his audition for a change-of-pace role at the next level. Only 5-foot-8, 203 pounds, Edmonds has a compact frame that's seemingly built for durability.
"That's what I figure I'm going to be," he said. "One thing that I've been focusing a lot on while I've been down here is really my hands, just developing my routes. The running back position coach that I have down here has done a great job of developing my hands. That's something I'm going to be ready to show off at the combine."
Dane Brugler, senior analyst for NFLDraftScout, noted, "Although his senior season didn't go according to plan, Edmonds has enough tape for NFL teams to understand his skill-set. He is undersized and lacks run power, but his shifty moves to make defenders miss will give him a chance, likely as a priority free agent."
Edmonds has a goal of clocking 4.48 seconds or better in the 40-yard dash at the combine. His on-field workout on March 2 will conclude his four days, which also include measurements, medical examinations, psychological testing and interviews with teams.
"I'm not really nervous about anything, I'm trying to just enjoy the process and enjoy every moment because I'm blessed to be in the position that I am," Edmonds said. "A lot of guys wish so much just to be where I'm at. I'm fortunate enough to be here, so I'm just taking it all in, soaking all the information that I can soak it.
"Come that time, I think I'm going to seize my moment."
---
---