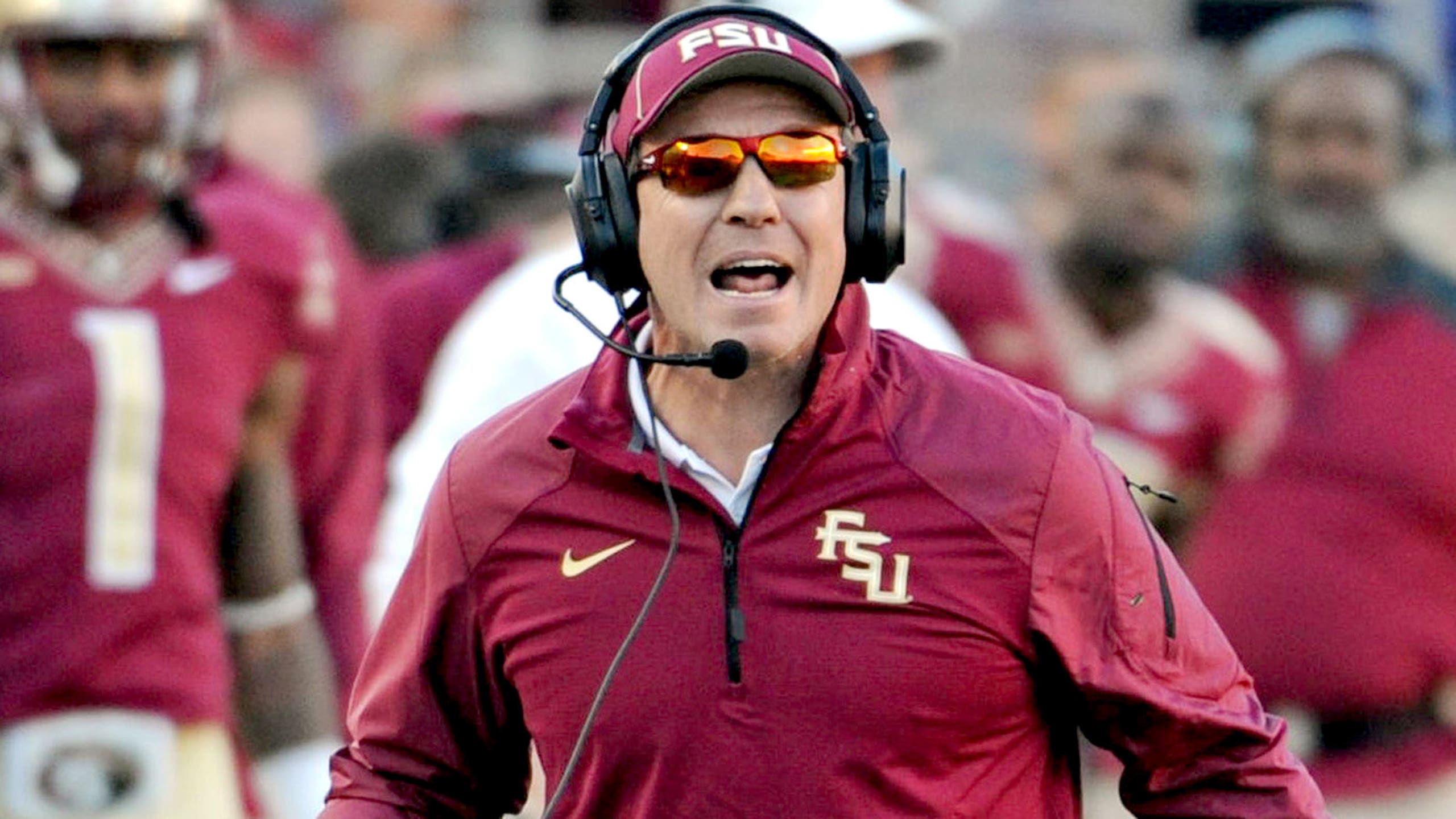 Florida State coach Jimbo Fisher, wife publicly address their divorce
BY foxsports • June 19, 2015
Speculation about a divorce between Florida State head coach Jimbo Fisher and his wife, Candi, has been flying around the Internet for some time.
On Friday, the Fishers publicly addressed their relationship status for the first time, acknowledging their divorce.
"After almost 22 years of marriage, we have decided to amicably separate," Jimbo and Candi said in a joint statement. "Thank you to our family and friends, and the fans who have offered kind words and support.
"Although we are in the public eye, we appreciate respect for the privacy of our children and our family, and humbly request only positive, accurate discussions surrounding our situation during this difficult time.
"In 2011, when our son Ethan was diagnosed with Fanconi anemia (FA), we co-founded Kidz1stFund to increase awareness and raise money for research for this rare, life-threatening blood disorder. Parenting our children and Kidz1stFund will remain an aligned focus of our family."
---