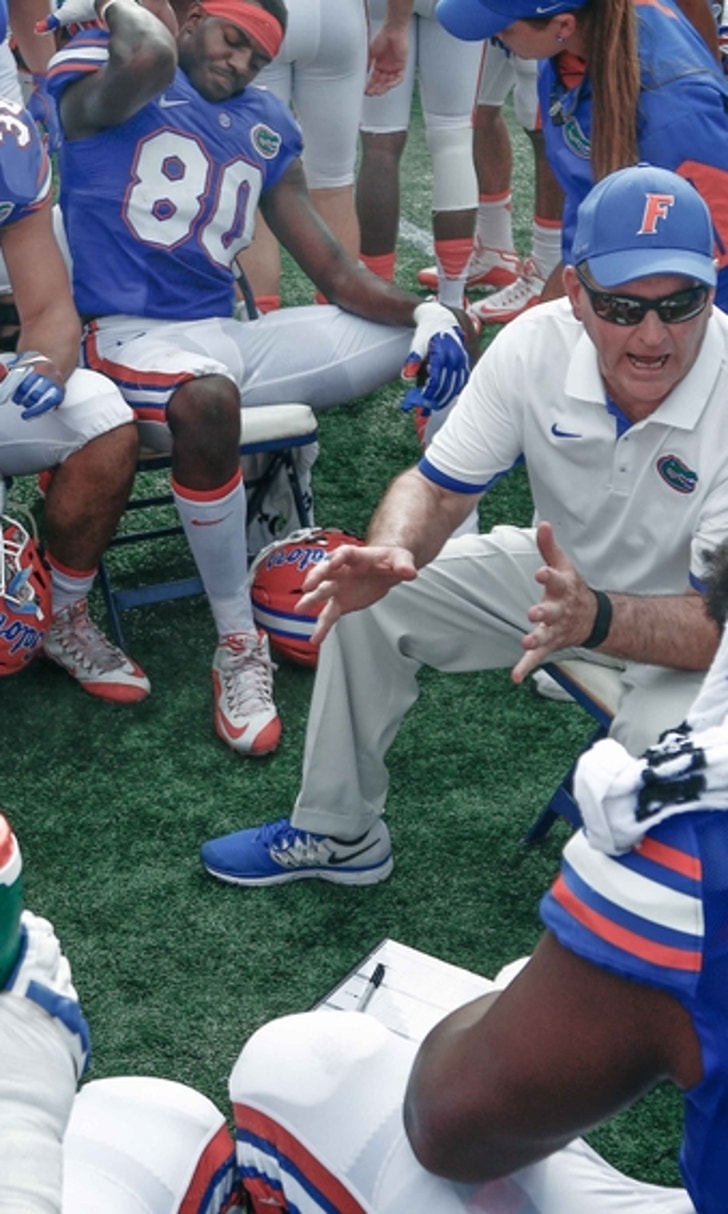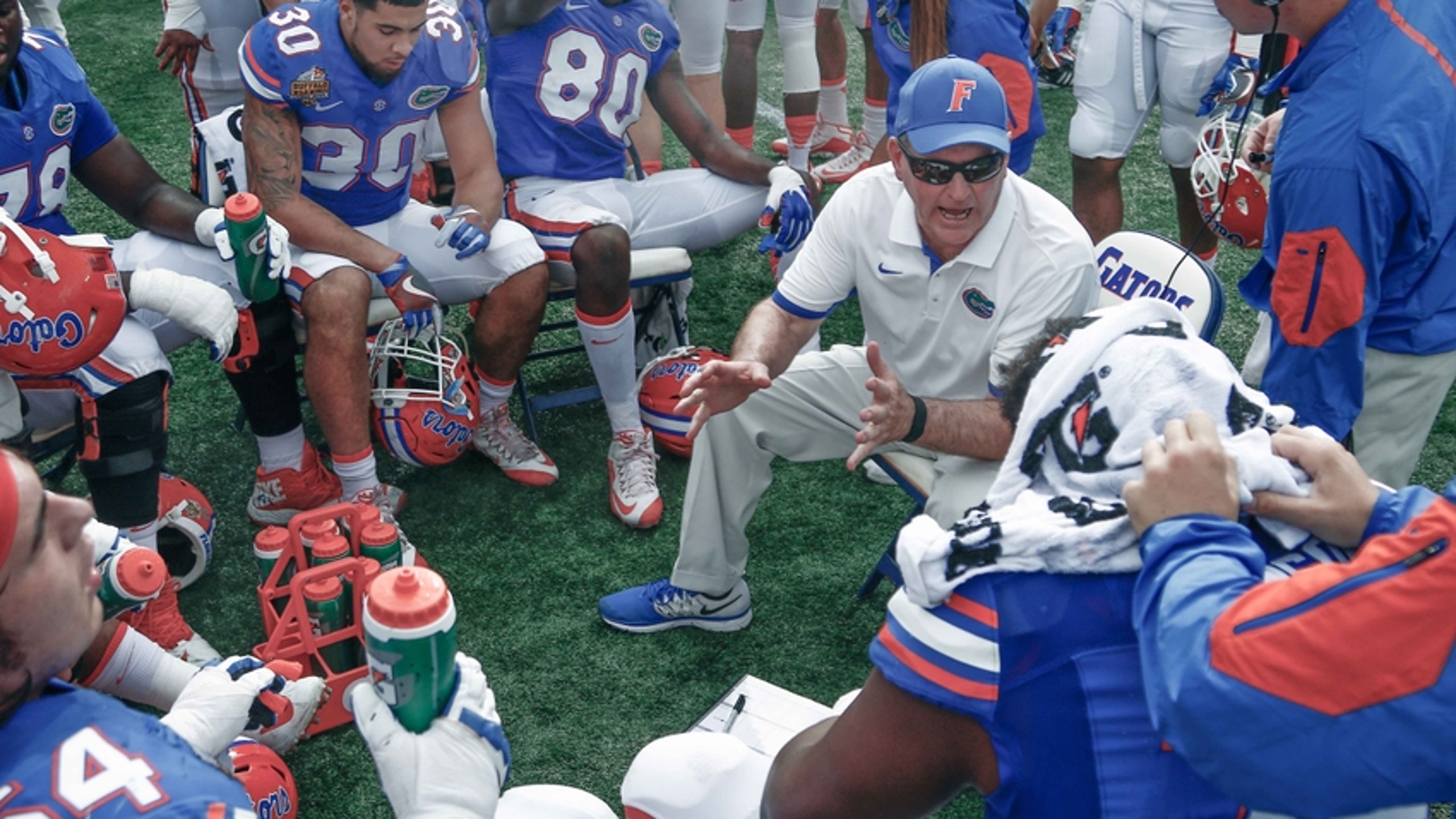 Florida Gators Football: Fans Put Twitter Up In Flames
BY Fansided and Nicholas Gonzalez/FanSided via Hail Florida Hail • December 14, 2016
 A quiet night in the Florida Gators football world turned into a big one as some fans took to trolling. What exactly happened?
Last night, what seemed to be all silence on recruiting and other Florida Gators football topics turned into something much bigger. Led by twitter users @Tiepod, @Floridavarian and @Harrison_Tenzer, some serious "trolling" went down.
Some of the tweets have been since the deleted, but the one that started it all was "Floridavarian" tweeting head coach Jim McElwain's iconic, "Chomp Chomp,," recruiting commitment tweet. After doing so, user "Tiepod" following it up by impersonating Alex Leatherwood and saying he decommited from Alabama.
Once again, another fake followup would occur as someone would impersonate offensive line coach Mike Summers to proclaim Leatherwood had flipped from the Gators.
This got many big names, including Leatherwood himself, to comment as seen below.
He continued:
Others jumped in to comment on the matter, as well:
It didn't stop there, either.
Numerous other accounts, from fans to other reporters, would chime in and either proclaim the "fakeness" or fall to the gag. After that went on, Twitter user "Harrison_Tenzer" would then impersonate CBS writer Luke Stampini.
Tenzer would say that he "Crystal ball'ed" four-star quarterback Tua Tagovailoa to commit to the Gators. This would once again get numerous users to chime in and fall for the gag.
This one took to the point where Stampini would join the situation and even take a shot at former Gators Twitter catfish, "ClutchLikeMJ".
Stampini responded:
It was a pretty eventful night. This is also probably the main reason Twitter verifies users: to stop things like this from happening. Although they are funny, sometimes things can actual turn out bad. I'm sure the users involved didn't intend any harm and were just, "Bored," as stated by other users in the "Gators Twitter Community."
Maybe next time all these fake reports can actually be real and beneficial to the Gators football program. As far as real news, the only thing is that five-star wide receiver Donovan Peoples-Jones was seen in all Gators gear and colors today. He is scheduled to commit Thursday.
Look below.
It may be an exciting time on the recruiting scene after all.
More from Hail Florida Hail
This article originally appeared on
---
---