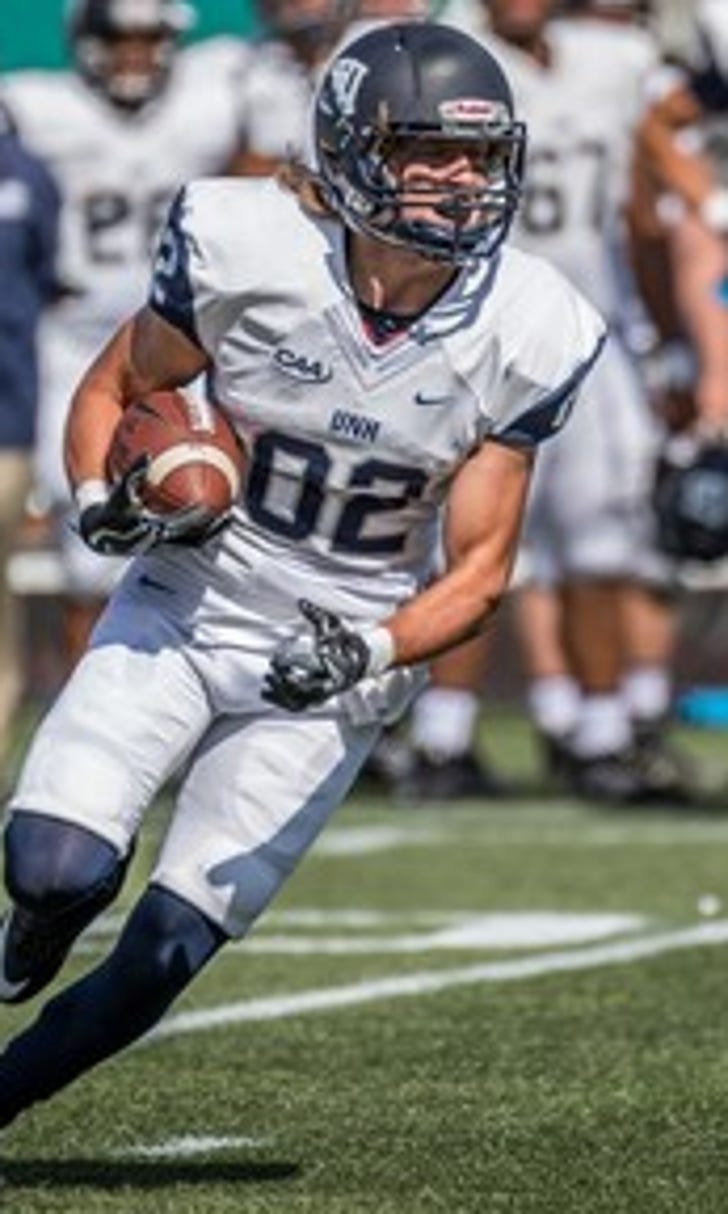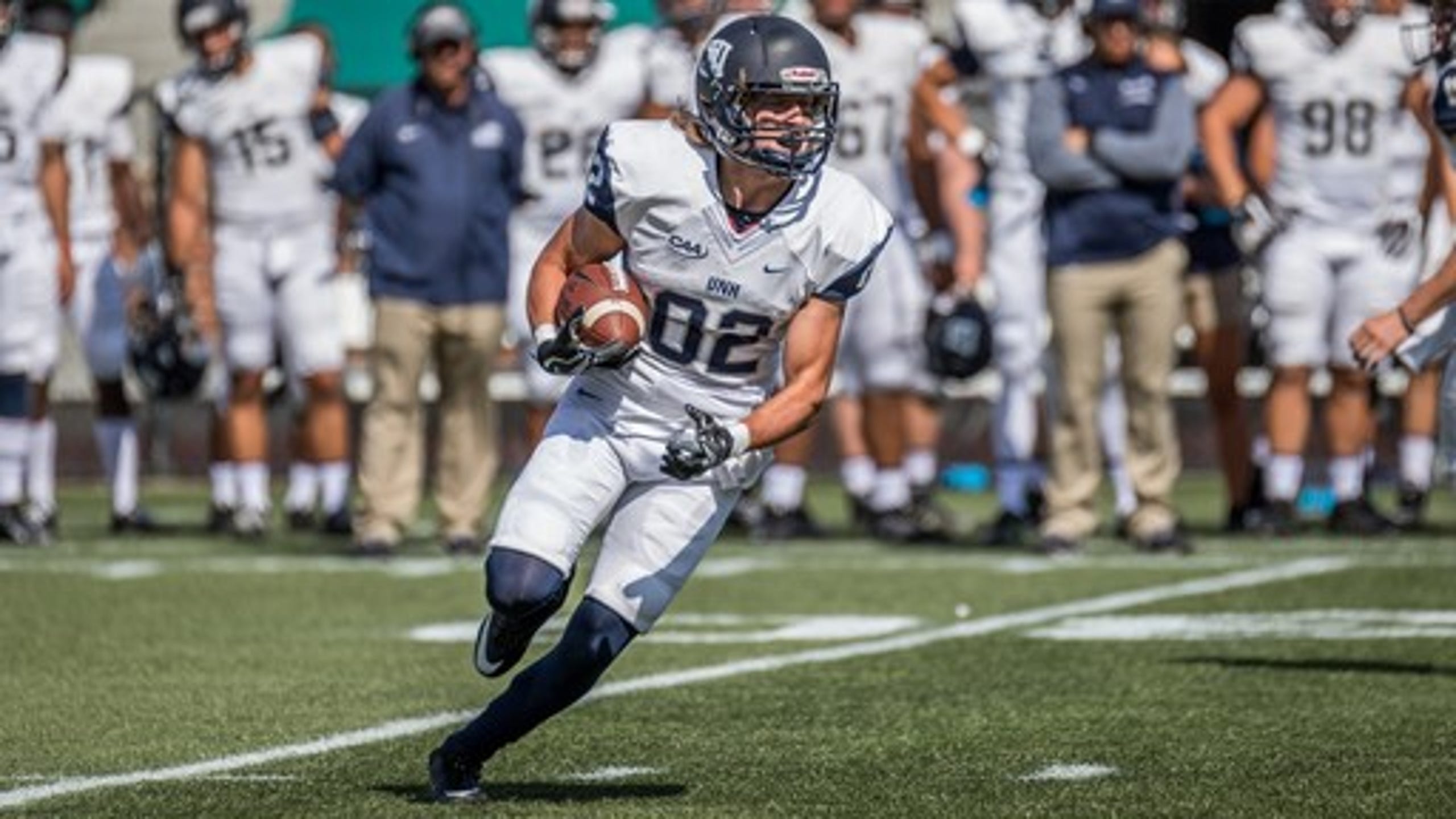 Five takeaways from FCS Week 2
BY AP • September 11, 2017
(STATS) - The Florida schools and teams whose games were altered by Hurricane Irma this weekend got a dose of reality that was bigger than any win or loss.
Hopefully, the games that were played - most were despite some site changes, postponements and cancellations - served as a diversion for football fans for three-plus hours.
But Irma's arrival on Sunday puts life into perspective after the games played out across the FCS on Saturday. Hopefully, Americans will respond to those affected by Irma as they have done for Hurricane Harvey victims.
Here are five takeaways from Week 2 of the FCS season, including a surprise out of one of the Irma-altered matchups:
- New Hampshire's game at Georgia Southern was moved from Statesboro to Legion Field in Birmingham, Alabama, and the No. 12 Wildcats came away with a 22-12 road win that was their first over an FBS opponent since 2009 (Ball State). Neil O'Connor caught two first-half touchdowns to spark coach Sean McDonnell's team to a 22-0 halftime lead. The CAA Football power is 2-0 all-time against Georgia Southern as its 27-23 win in Statesboro in 2004 marked the beginning of the Wildcats' 13 straight FCS playoff appearances. Having also beaten Maine, they're well on their way to 14.
- The opening day of the Big Sky/MVFC Challenge Series was a success - more the result of two conferences willing to schedule risky nonconference contests. Fourth-ranked South Dakota State's 31-27 win at Montana State completed a 4-1 day for the Missouri Valley, with three more games upcoming to finish the series that involves eight matchups and nine teams this season. The definitive performance came from No. 2 North Dakota State, the six-time defending Missouri Valley champ, which pounded No. 7 Eastern Washington 40-13. Ironically, the lone Big Sky winner, North Dakota, will switch sides in 2020 as it's announced a move from the Big Sky to the MVFC.
- The rather loud "Whew!" that you heard came from Wofford. Two games into the new campaign, the Southern Conference's preseason favorite has won two straight conference games by one point. In Saturday's 28-27 escape at upstart Mercer, the Terriers overcame a 27-14 fourth-quarter deficit, forcing turnovers on the Bears' final three possessions. "We kept battling and that is all that you can ask," 30th-year coach Mike Ayers said. The Terriers have a week off to catch their breath, then will go for Ayers' 200th win at the school when they host Gardner-Webb on Sept. 23.
- With two opening wins, Monmouth has looked even sharper than its newly renovated Kessler Stadium. The Hawks, behind fast-starting running back Pete Guerriero, has beaten Patriot League rivals Lafayette and Lehigh in back-to-back home games just one season after the stadium's construction allowed the Hawks to play only three home games. A 2-0 surprise also looks good on South Dakota, which upset Bowling Green 35-19 for the sixth FCS win over the FBS. Two negative surprises: Defending Patriot League champ Lehigh (0-2) and Cal Poly (0-3) were both in the STATS FCS Preseason Top 25 yet remain without a win.
- A lower leg injury to Fordham running back Chase Edmonds, which knocked him out of the second quarter of the Rams' 38-31 rally past Central Connecticut State, continued a rash of injuries for first-teamers on the STATS FCS Preseason All-America Team. Also hobbled are Albany running back Elijah Ibitokun-Hanks, who has missed the Great Danes' first two games; Cal Poly fullback Joe Protheroe; Colgate defensive end Pat Afriyie; North Dakota State linebacker Nick DeLuca; and Princeton all-purpose threat John Lovett. Sam Houston State defensive end P.J. Hall has served an academic suspension for the first two games.
---
---