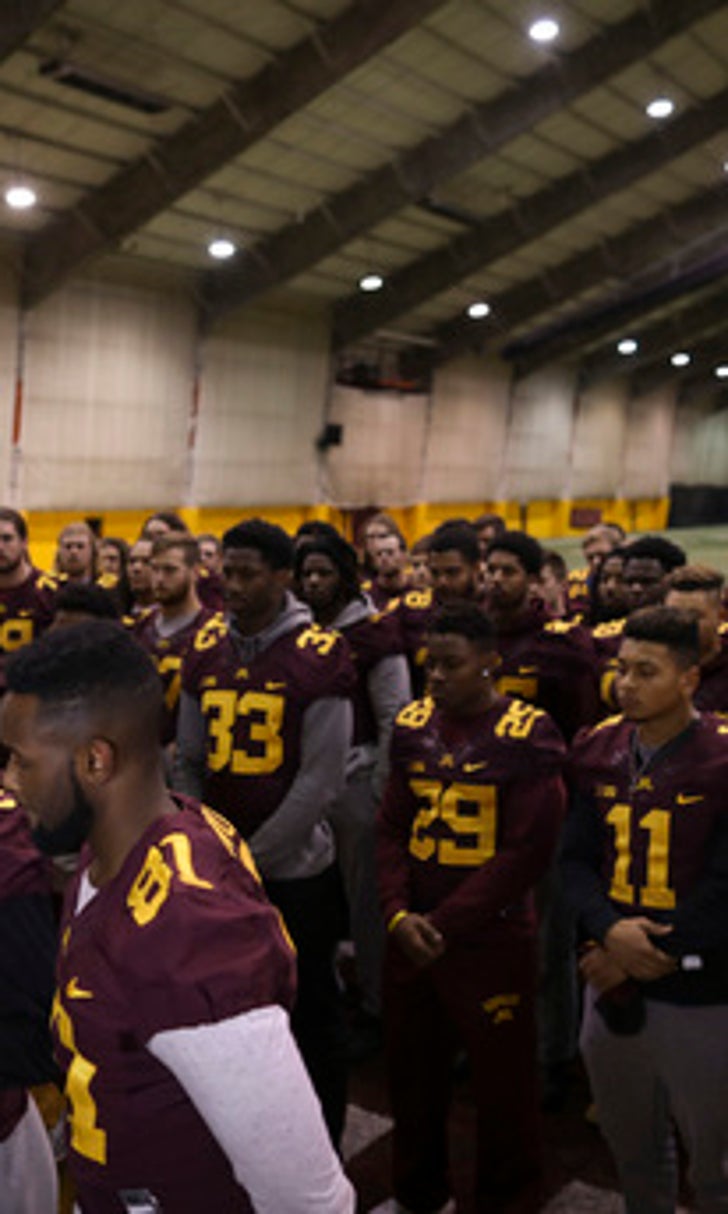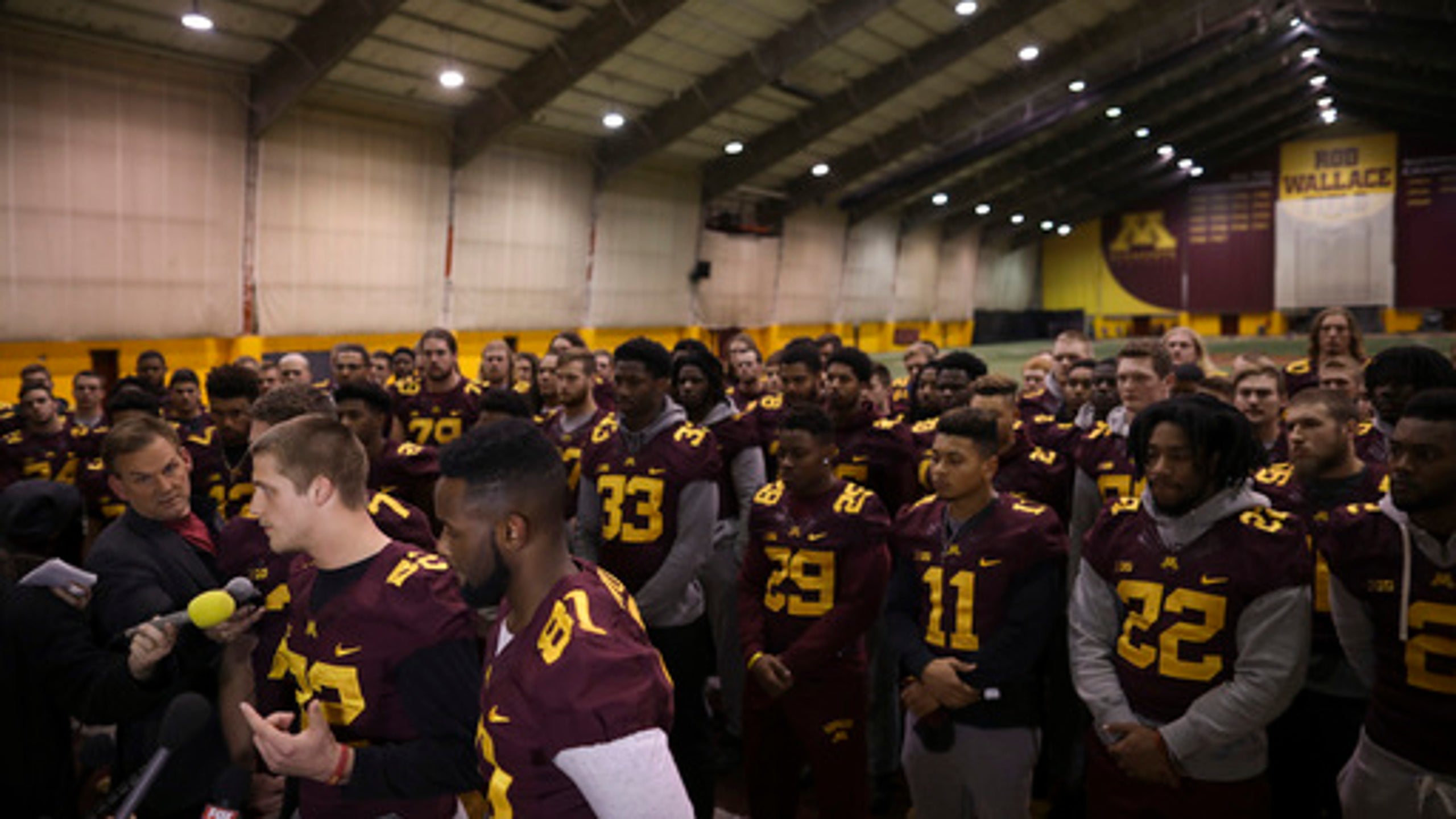 Finding bowl replacement for Minnesota presents problems
BY AP • December 16, 2016
Replacing Minnesota in the Holiday Bowl on short notice would be a logistical nightmare, from rounding up players who have already gone home for the holidays to figuring out how to feed them once they are in California.
Minnesota players are boycotting team activities in protest over the university's decision to suspend 10 players for its upcoming Holiday Bowl appearance against Washington State after an internal school investigation into an alleged sexual assault. No criminal charges were filed in the case.
University of Minnesota President Eric Kaler released a statement Friday saying that the players would remain suspended and it planned to let bowl organizers know ''soon'' if the team would be participating.
If not, the Holiday Bowl committee will have to act quickly to find a replacement. The game is set to be played Dec. 27 and the teams were scheduled to arrive in San Diego on Dec. 22 for a few days' of preparation and bowl-related activities.
The Holiday Bowl put out a statement Thursday night saying it was monitoring the situation. Wright Waters, executive director of the Football Bowl Association, said Friday bowl organizers had not reached out to any schools about filling in for Minnesota if the Gophers don't show.
Northern Illinois, from the Mid-American Conference, appears likely to get the first call. The Huskies are at the top of the list of 5-7 teams that would be bowl eligible based on their Academic Progress Rating, according to NCAA rules.
NIU officials are also monitoring the situation.
''We're proud of the academic success of our football program which puts us in this conversation,'' athletic director Sean Frazier said in a statement Friday.
But NIU finished its season on Nov. 26 and held its last team meeting the next day. The school had fall commencement last Sunday.
After NIU, next up in the APR rankings are Arizona State and California, two Pac-12 teams that have already played and lost to Washington State.
Even if a team commits to play, there would be a host of issues to resolve.
The first and maybe biggest problem would be gathering coaches and dozens of players who have dispersed for the holiday season.
Next, how to get that team to California? Charter flights can be booked on short-notice, but they are costly.
Even if a team could get to San Diego, it would be way behind on the field and off.
Typically, schools send a group of team officials - including the director of football operations, equipment manager and ticket and marketing directors - to scout a bowl site a day or two after a bid is accepted.
They map out everything from the time it takes to get the team from the hotel to practice sites to where to hold events for their fans.
A positive for Northern Illinois is that the school has recent experience with San Diego bowl games. The Huskies played in the Poinsettia Bowl last season and in 2013. That game is also held at Qualcomm Stadium.
Hotel arrangements would not necessarily be an issue because bowl organizers book those in advance and a new team could simply slip into Minnesota's accommodations. Though teams usually plan most of their own meals, so that would be another rush job.
Then there is practice.
Bowl teams generally practice for a couple of weeks on campus before heading out to the site. Most of the game-planning and serious preparation is done then. Coaches are generally putting the finishing touches on their team at a bowl site.
At Washington State, the Cougars are trying to go about business as usual.
''We are focusing on ourselves and preparing for the 2016 National Funding Holiday Bowl on Dec. 27,'' Washington State AD Bill Moos said in a statement.
---
---