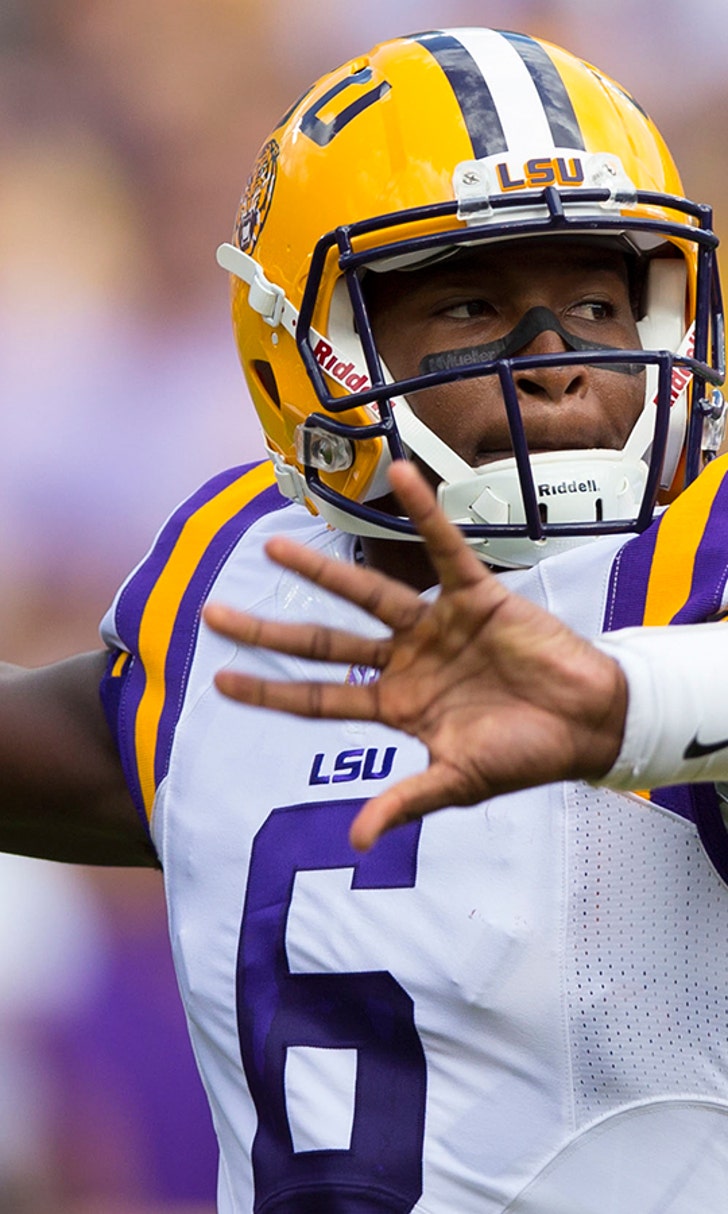 Ex-LSU QB Brandon Harris is being very selective with his many suitors
BY Bruce Feldman • March 14, 2017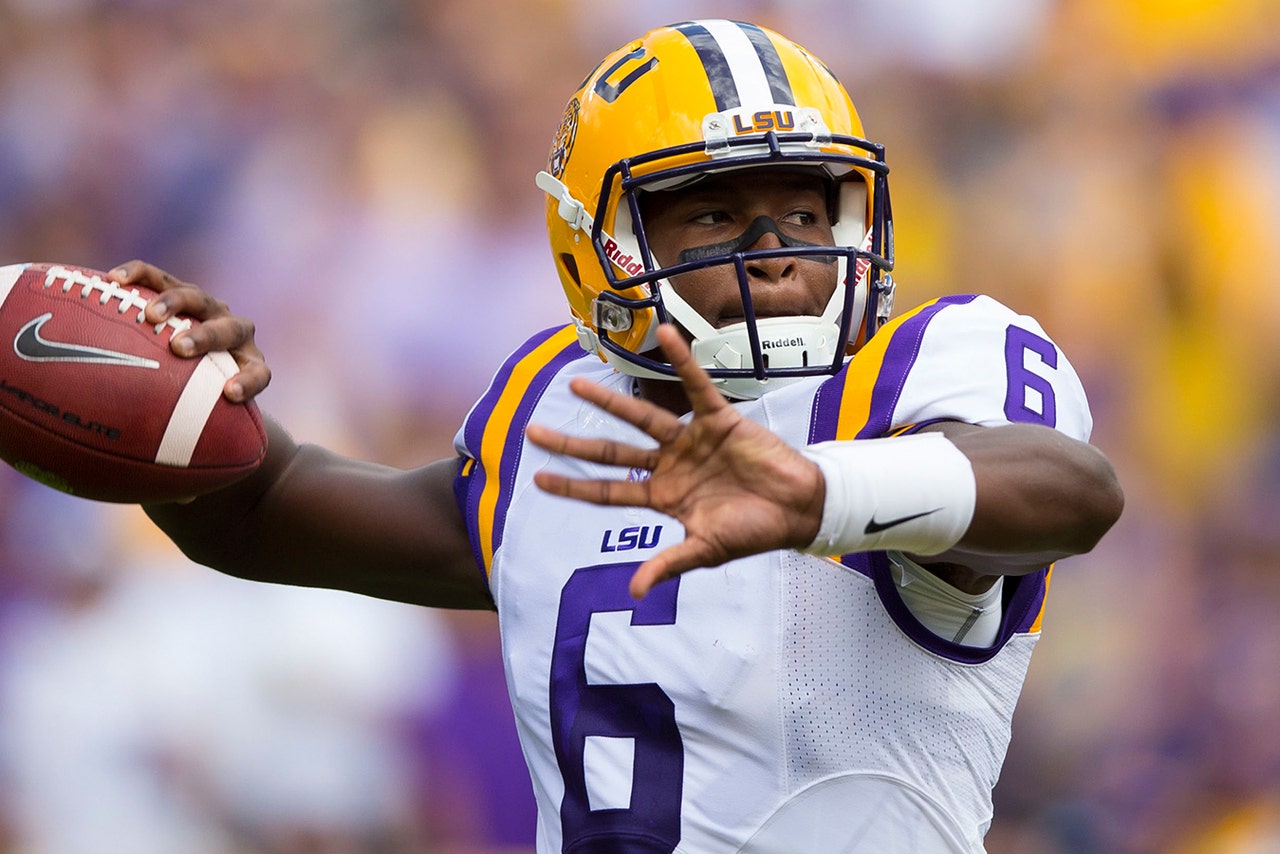 Brandon Harris has approached the recruiting process much differently the second time around.

Four years ago, Harris -- like many high school recruits -- was naive. A northwest Louisiana product, he signed with LSU, where he started 15 games in three seasons at quarterback, but now is back on the market as a grad transfer.

"I know what to expect and what questions to ask because I've dealt with it before," Harris told FOX Sports on Monday night. "I know what I'm getting myself into."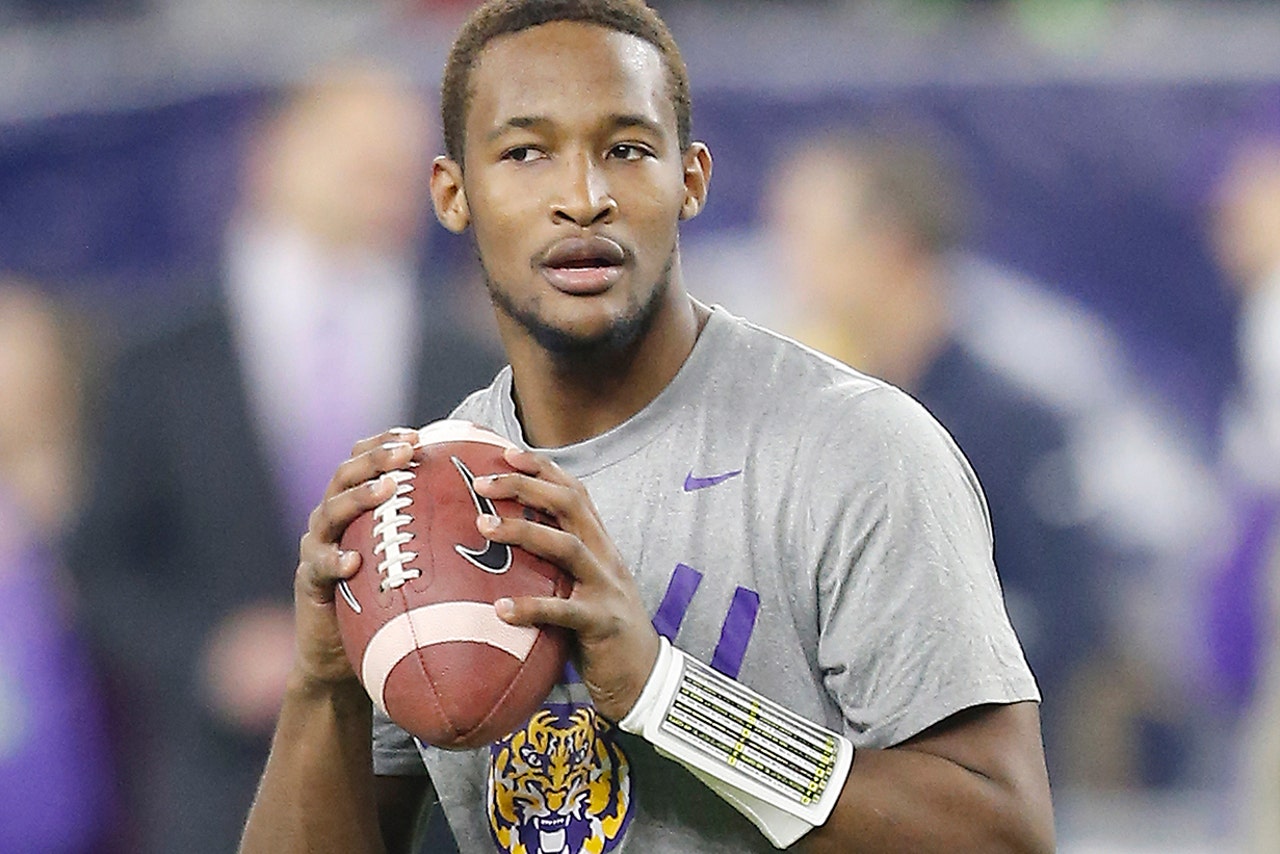 Those questions revolve around the kind of offense he'll be running and what those coaches have to offer as far as how the QB operates within that system, he said. In addition, he wants to learn more about the history of the offensive coordinators at these schools and how they've handled -- and developed -- their quarterbacks.

The 6-foot-3, 220-pound Harris, who has one of the strongest arms in college football and sub-4.6 speed, threw 20 TDs and 10 interceptions to go with 2,756 passing yards and seven rushing touchdowns with LSU. He started the Tigers' first two games of the 2016 season but was benched early in the second game and never threw another pass for LSU after being the No. 1 guy in all 12 games as a sophomore. Harris said he is on track to graduate in June from LSU and would be immediately eligible this fall. Tigers head coach Ed Orgeron has granted Harris a full release to transfer anywhere he wishes.

Harris will visit UNC on March 23 and also plans to take trips to see Texas and Arizona but added "if North Carolina blows me away I'll go to North Carolina."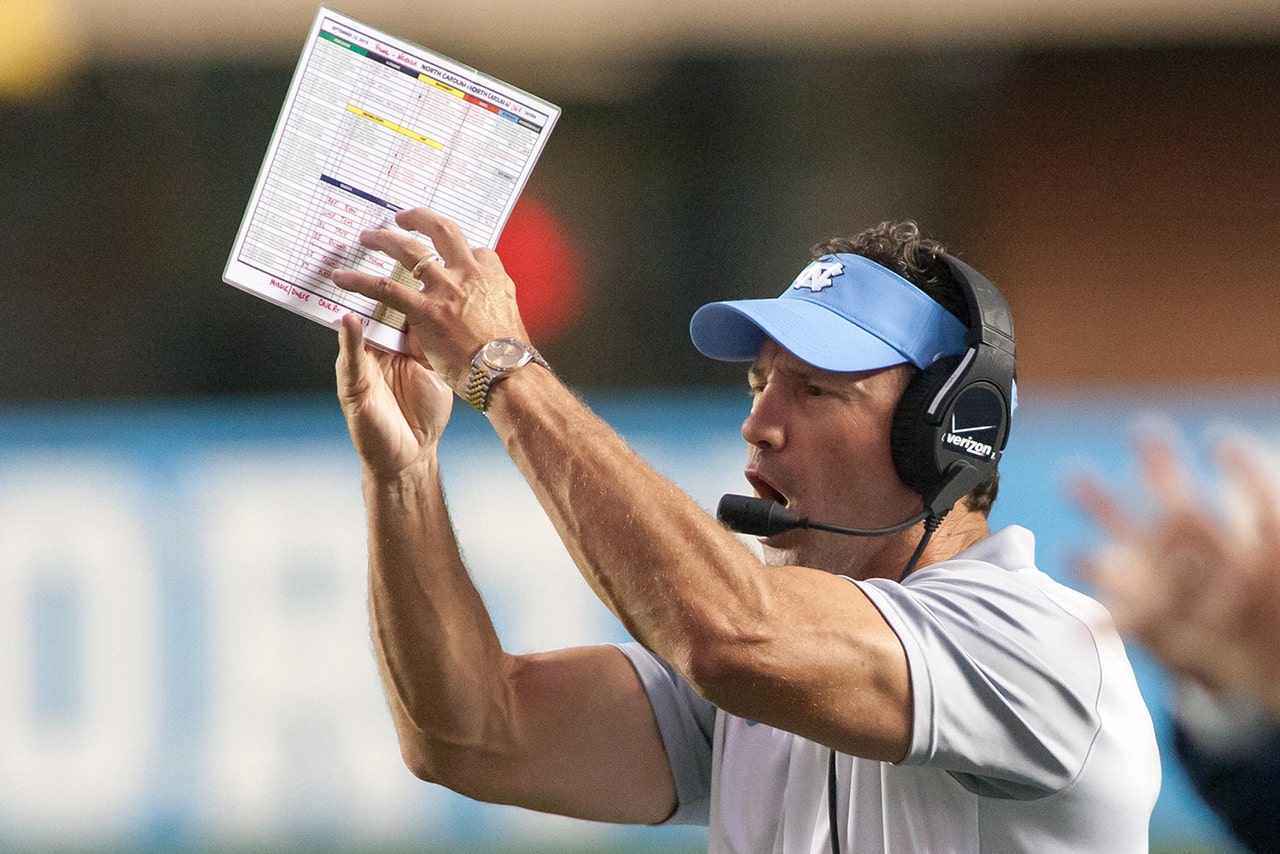 The Tar Heels are in need of a new starting QB since Mitch Trubisky left for the NFL, where some draft analysts consider him a first-round prospect. "I like the coach (Larry Fedora) and the coordinator and the situation. They've had some great quarterbacks back to back," Harris said referencing Marquise Williams and Trubisky as well as Fedora's old QB from Southern Miss, Austin Davis. "If I go there, I know I have the opportunity to win now. They have a winning culture. That system is friendly -- and I know that quarterbacks have had great success in that system. I feel like it's a good fit for me to go in there and compete."

Harris is also high on Texas and Arizona, although both schools have returning starters back at QB -- Shane Buechele at UT and Brandon Dawkins at U of A. Harris said he talks to Texas every day, and the fact that new Longhorns head coach Tom Herman had recruited him out of high school (back when Herman was Ohio State's offensive coordinator) is a plus. "I've always been big on him," said Harris, who trained at the "impressive" UT facilities last summer with private QB coach George Whitfield. He is also tight with converted Texas wideout Jerrod Heard, a former QB.

Harris said he finds Arizona "intriguing," especially with how Rich Rodriguez calls plays.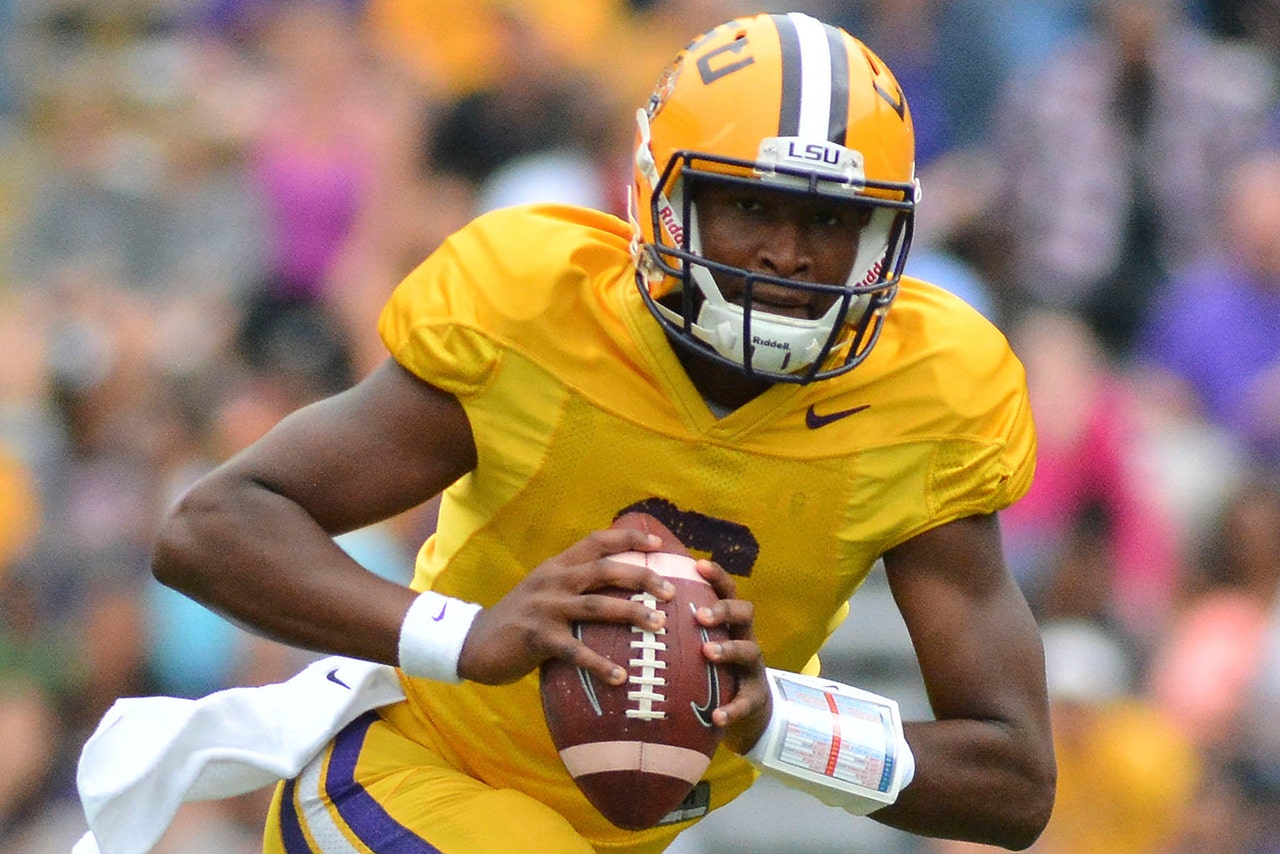 In all, Harris has been contacted by 20-25 colleges, ranging from Power 5 schools to some FCS programs. There are also two wild cards in the mix: He said he's heard from two SEC schools that want him to take visits, but he didn't want to name them at this time.

One similarity with his high school recruiting is knowing that other quarterbacks are also being considered by some of these schools. Former Notre Dame starter Malik Zaire is in a similar predicament as a grad transfer looking for a new home. "We're really good friends," Harris said. "I may end up working out with him in the beginning of April (in Arizona with private quarterbacks coach Dennis Gile).

"I don't think (Zaire) will be visiting schools that I'm looking at."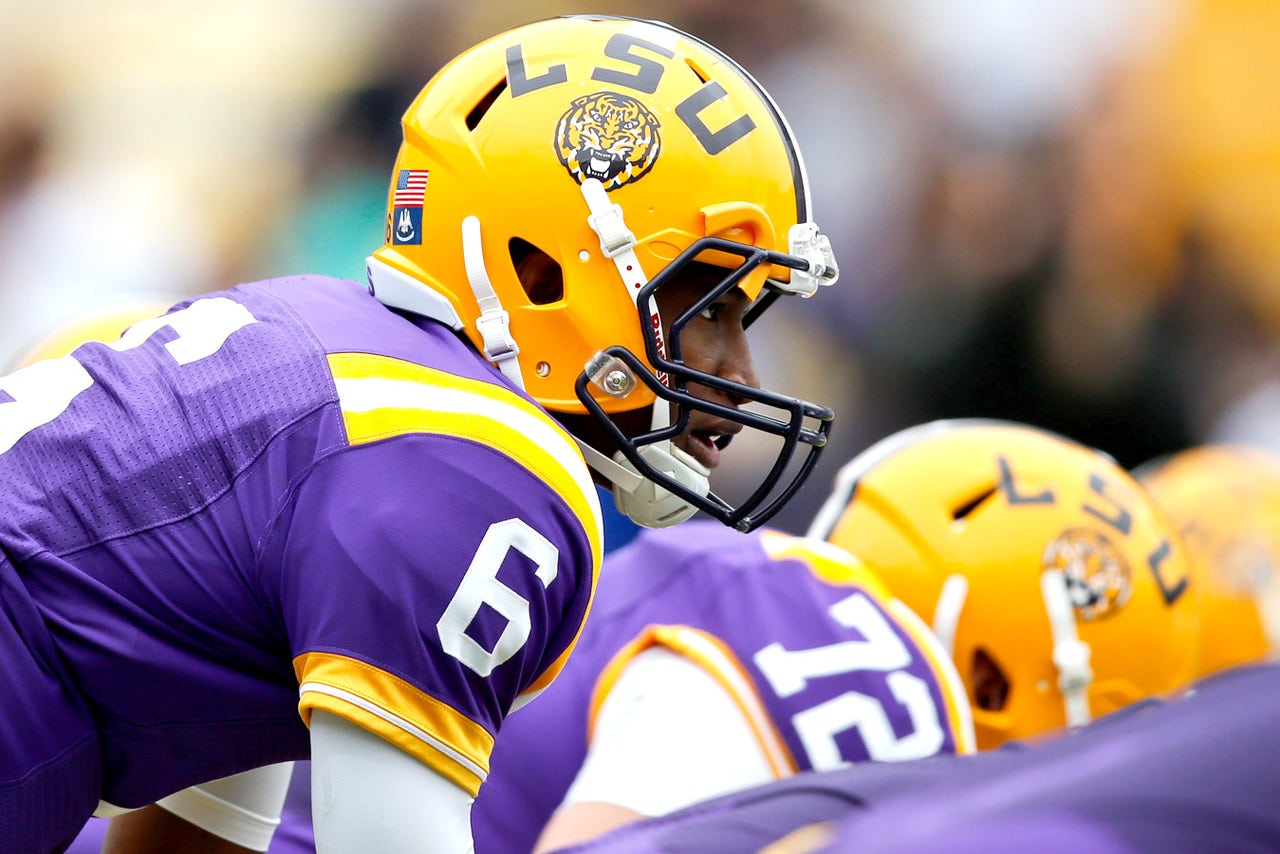 Harris feels like one of his biggest strengths is that he can play in any system: "I want to play in a system that has balance and where you have coaches that have trust in."

Some close to the LSU program were skeptical that the Tigers staff had much faith in Harris and the team's passing game, which might have impacted how he played. Ultimately, that limited offense is a big reason why Les Miles was forced out four games into the 2016 season. While Harris knows hindsight is 20-20, he said he "holds no regrets" in going to LSU but he's looking forward to the opportunity to change all of the things that have been written and said about him in the past.

"All of my goals coming into college are still attainable," he said.


---