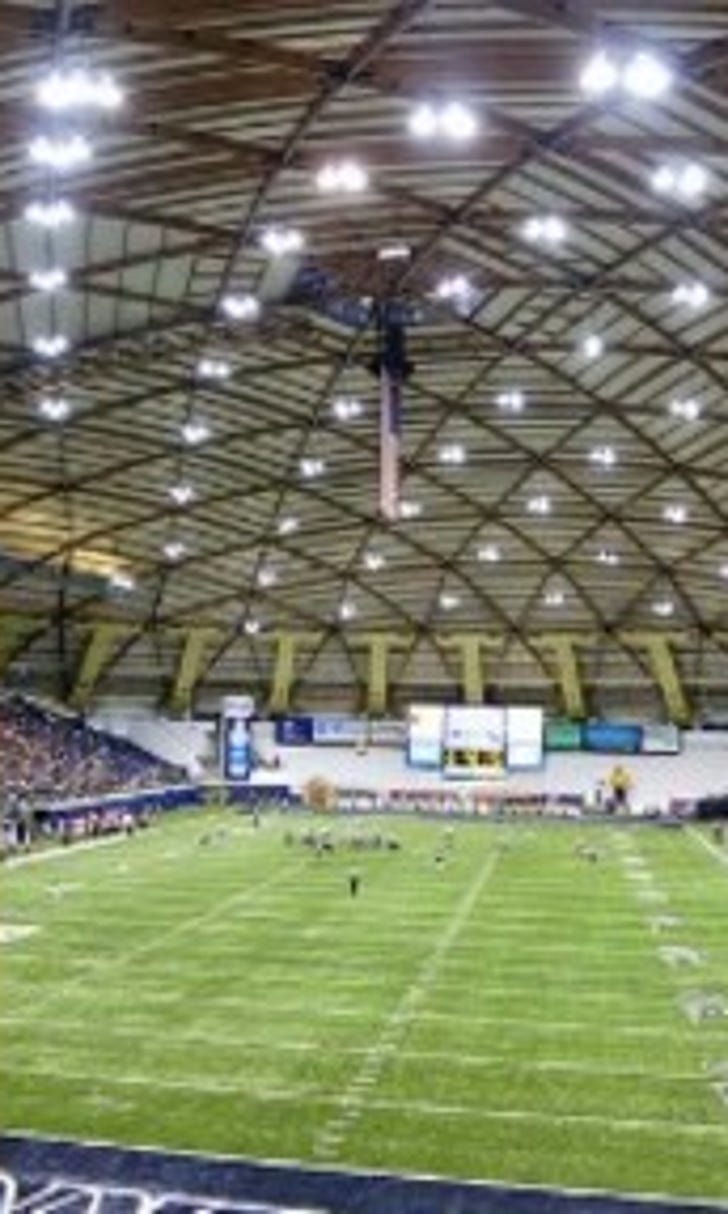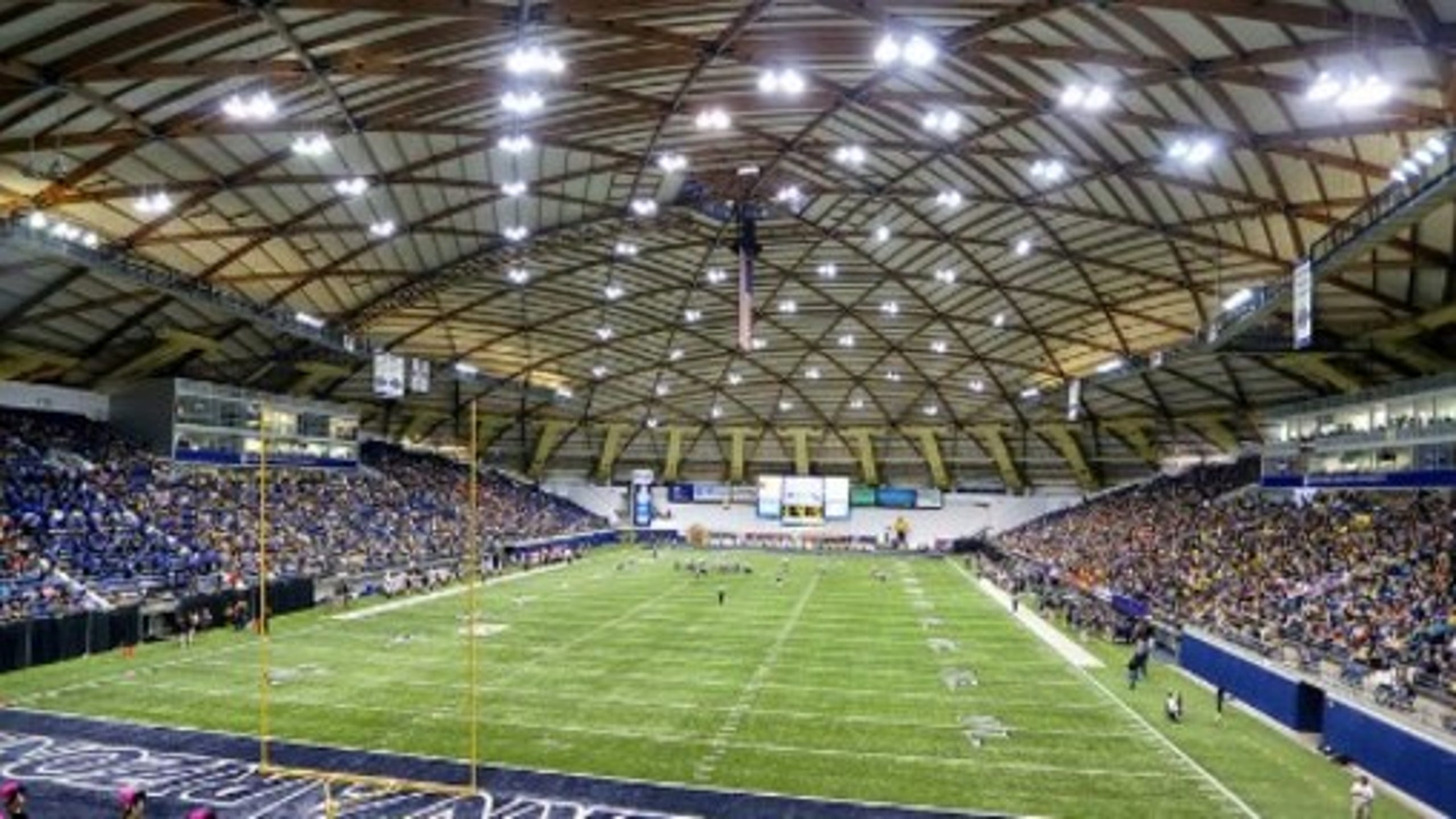 Dome field advantage
BY foxsports • February 5, 2016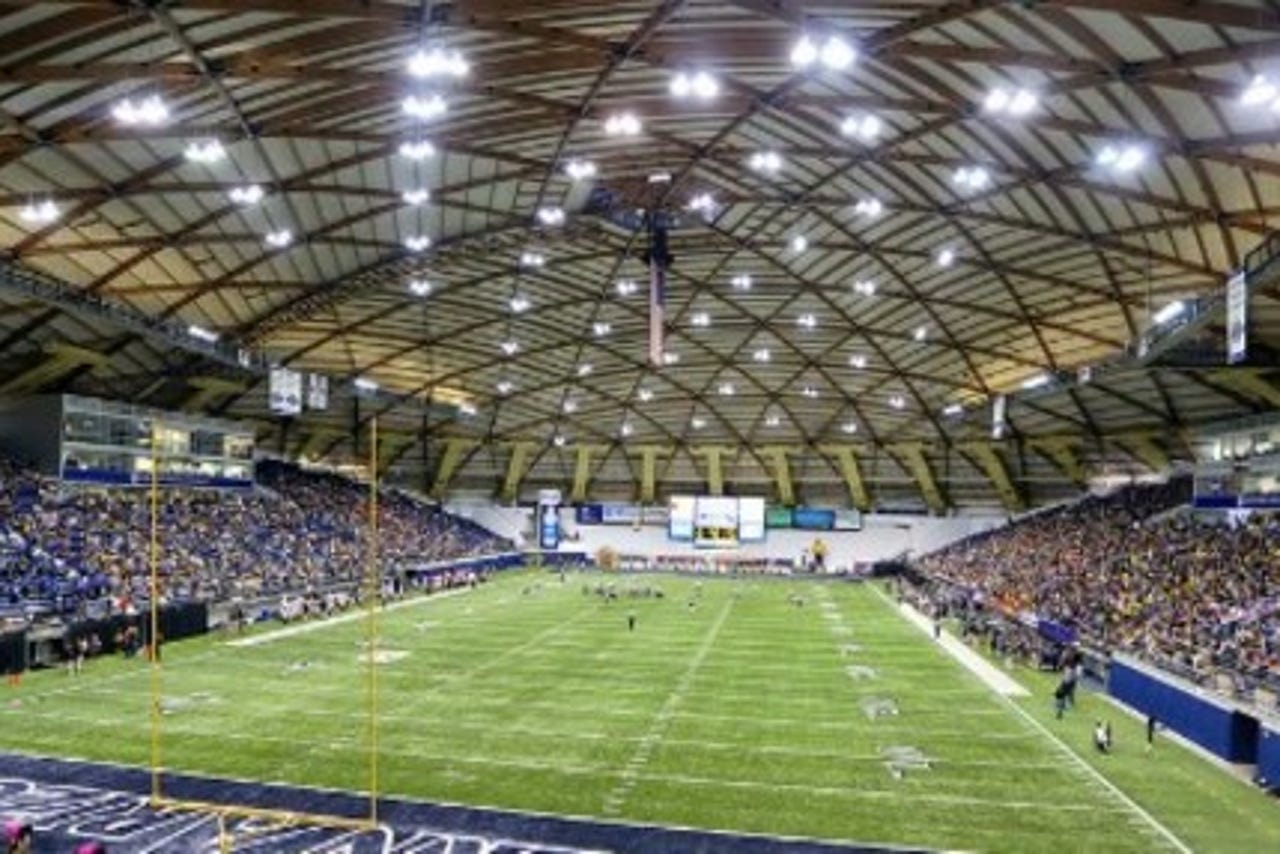 (STATS) - At many campuses, it's nice to be indoors this time of the year.
Yeah, brrr.
During the fall, it's not always pleasant for teams who visit FCS schools that play in indoor arenas and stadiums.
That goes far beyond the unfortunate teams facing five-time national champion North Dakota State inside its raucous Fargodome.
It also may be something the eastern portion of the FCS would not truly appreciate because all six schools which play inside are west of the Mississippi River and split between the Missouri Valley and Big Sky conferences.
North Dakota State, Northern Iowa and South Dakota from the MVFC and Northern Arizona and North Dakota from the Big Sky combined to go 25-5 at home. Idaho State, also from the Big Sky, finished 1-4, surprising after it went unbeaten at home in 2014.
There's one more team on the FCS level playing indoors than in the FBS and nobody has a dome-field advantage quite like the NDSU Bison, whose 19,000-seat Fargodome is nicknamed "Thunderdome" because of the high decibel levels recorded during games.
Incredibly, the Bison are 48-4 at home this decade. That includes a 26-game winning streak that was stopped in October by, no surprise, another veteran of the domes, South Dakota. The Bison went 8-1 in the Fargodome, sweeping three home playoff games for the fifth straight season before they won the national championship game in neutral Frisco, Texas - where their rabid fan base annually assembles as though it's a home game.
The other decisive home-field advantage in the Missouri Valley is at Northern Iowa's UNI-Dome in Cedar Falls. The 16,324-seat stadium has a huge skylight which provides a bright, open dimension, but opponents don't gain quite such a warm, fuzzy feeling.
The Panthers went 5-1 at the UNI-Dome last season, bringing their 40-year record there to 201-51-1 - a .796 winning percentage.
While South Dakota's most notable win in 2015 was at North Dakota State, the Coyotes went 3-2 inside the 10,000-seat DakotaDome in Vermillion. Their 52-0 rout of Drake was their first shutout in four years.
Northern Arizona was the only FCS team to go unbeaten in its dome last season, winning five times in the 16,230-seat Walkup Skydome. The stadium sits nearly 7,000 feet above sea level in Flagstaff, so the Lumberjacks combine that advantage with the home crowd.
They are 14-2 at home over the last three years and headed for their 40th season inside the Skydome this fall.
Case Cookus, the FCS Freshman of the Year, took to his new digs by passing for 24 touchdowns in the five home games in 2015.
The modern feel at North Dakota's Alerus Center in Grand Forks was perfect for the new-and-improved Fighting Hawks, who gained the nickname during their 7-4 season - their first winning mark since 2011.
They went 4-1 in their 12,283-seat dome, giving them four home wins for the second consecutive year.
Idaho State plays inside 12,000-seat Holt Arena, which opened in Pocatello in 1970 as the first indoor stadium in college football. The Bengals returned to their struggling ways this past season, going 1-4 at home after they went 6-0 at Holt in what they thought was a breakthrough season in 2014.
Idaho State didn't win on the road during the 2007-13 seasons, gaining its only victories at Holt Arena.
Looking ahead, the two most attractive intersectional games of 2016 will be played indoors. Big Sky powers Eastern Washington and Montana will visit North Dakota State and Northern Iowa, respectively, early in the season.
Fans are advised to bring their earplugs.
---