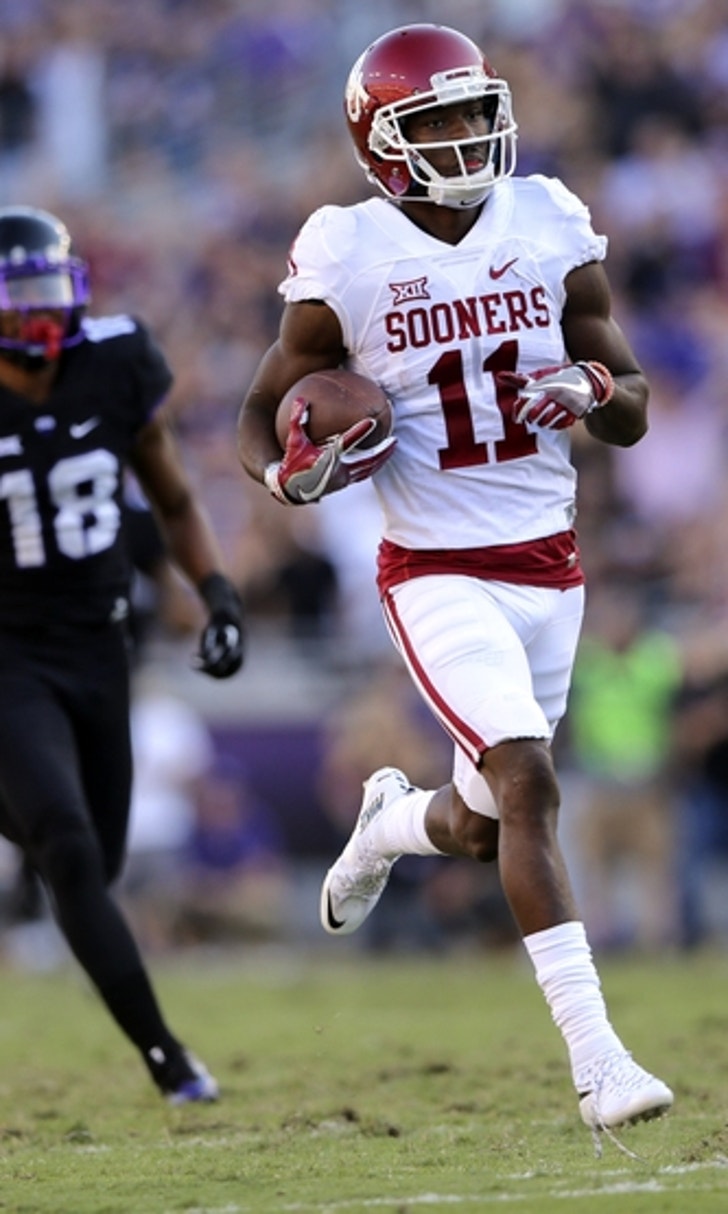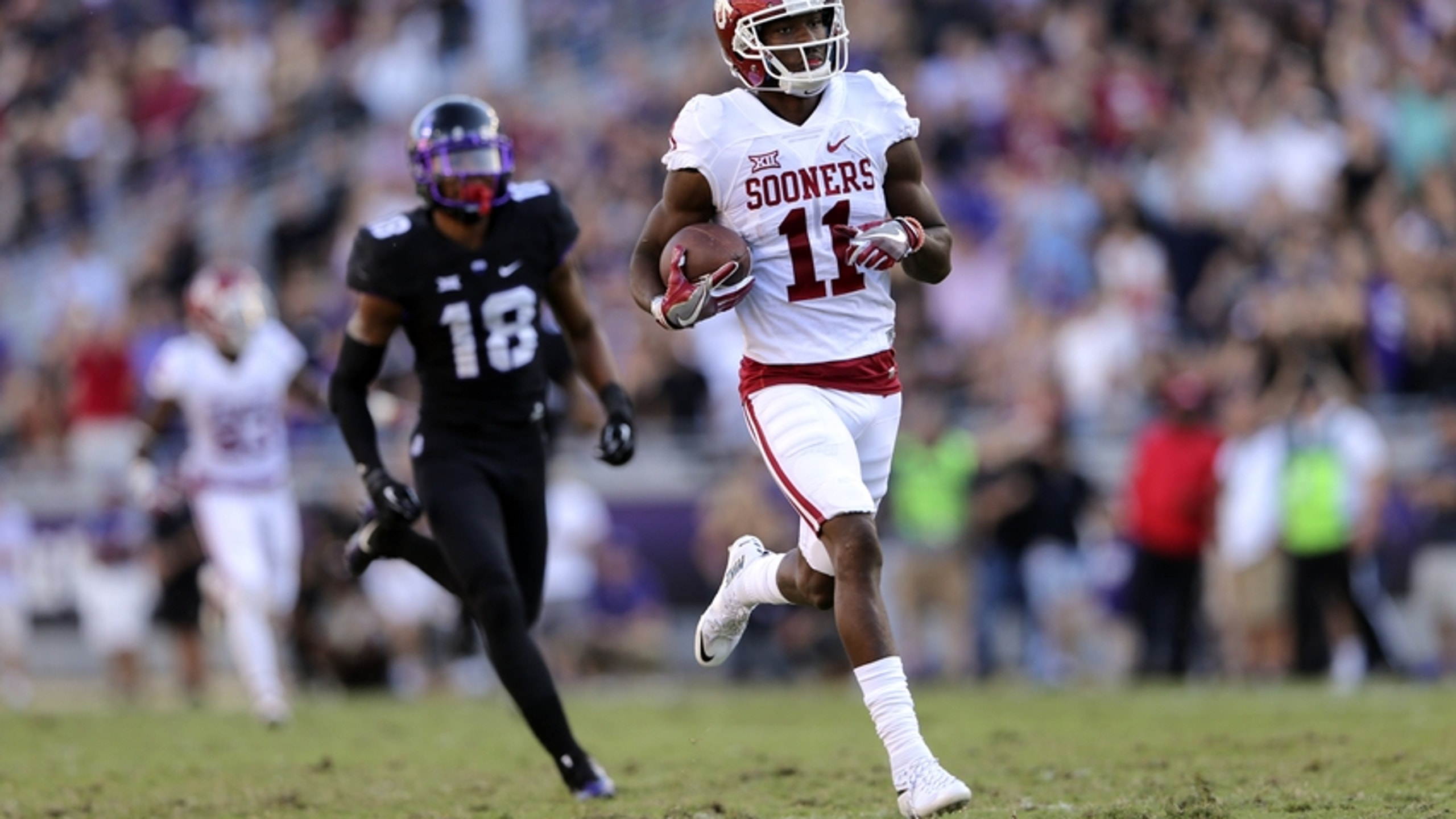 Dede Westbrook Joins an Elite List of Sooner Football Greats
BY Fansided and Chip Rouse/FanSided via Stormin in Norman • December 15, 2016
Who would have thought a year ago that OU wide receiver Dede Westbrook would go from good to great to exceptional all in the course of a year's time.
Oct 29, 2016; Norman, OK, USA; Oklahoma Sooners wide receiver Dede Westbrook (11) returns a punt for a touchdown against the Kansas Jayhawks during the first quarter at Gaylord Family – Oklahoma Memorial Stadium. Mandatory Credit: Mark D. Smith-USA TODAY Sports
The talented, fleet-footed senior wide receiver will finish his career far down the list of all-time Sooner receivers because of his limited time at Oklahoma, coming in as a junior-college recruit and part of the 2015 Sooner recruiting class. But what Westbrook has accomplished in 2016 alone is more than a good number of players manage in a four-year college career.
The Sooners had high expectations of Westbrook when they recruited him out of Blinn Community College in Texas, but I believe it is safe to assume that his extraordinary performance in his second season as a Sooner went beyond those expectations.
Westbrook's numbers this season have been off the charts, especially considering his rather modest start to the season. Nursing a gimpy hamstring in Oklahoma's first three games, Westbrook really didn't get it into high gear until the calendar turned to October and the Sooners entered conference
In the Sooners' opening game of 2016, against Houston, Westbrook caught eight passes for 70 yards. In the next two games (Louisiana-Monroe and Ohio State), however, he had just nine receptions and 84 receiving yards combined. Through the first three games, he had no touchdown catches.
That all changed, however, once the Big 12 games began. Over his next nine games, Westbrook failed to exceed 100 yards receiving just once and accumulated 16 TDs, 12 of which were on catches and yards after catch of 40 yards or more. In five of those final nine games, the senior wide receiver had seven or more receptions.
All that earned Westbrook the Big 12's Offensive Player of the Year award and fourth in the Heisman Trophy voting. On Wednesday, he was named to the American Football Coaches All-America Team. That gives the Cameron, Texas, native a clean sweep of a first-team selection on all five official All-America teams, and he becomes just the 32nd Oklahoma Sooner all-time to achieve unanimous All-America status.
Westbrook is the first Oklahoma Sooner to become a unanimous All-American (being selected to all five of the major All-America teams) since offensive tackle Jammal Brown and running back Adrian Peterson accomplished the feat in 2004.
A pretty fantastic way to cap a college career, and Westbrook still has one game to go: the Sugar Bowl on Jan. 2, when Oklahoma squares off against Auburn.
More from Stormin in Norman
This article originally appeared on
---
---