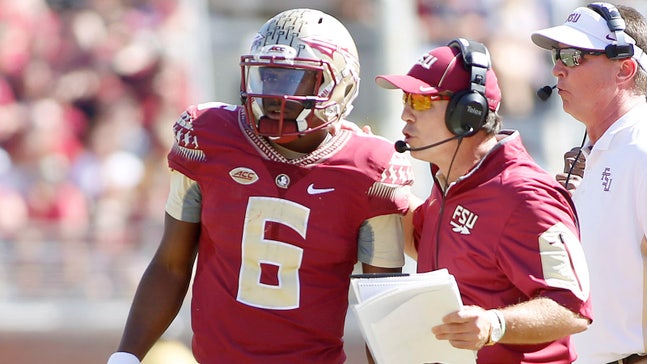 Cook, Golson practice for Florida State; will 'Noles use two QBs?
Published
Nov. 2, 2015 5:02 p.m. EST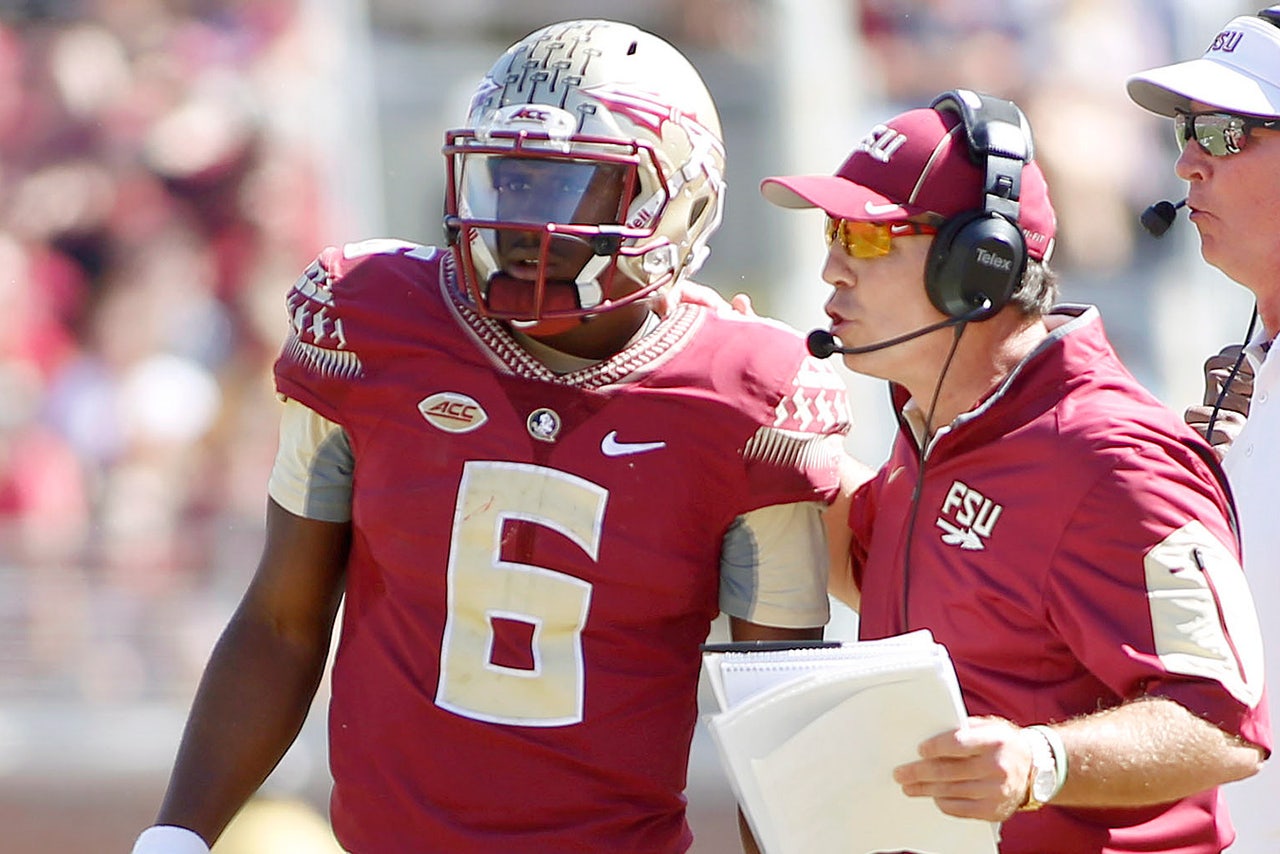 TALLAHASSEE, Fla. -- Dalvin Cook and Everett Golson returned to practice on Monday as No. 17 Florida State began preparations for Saturday's game at third-ranked Clemson.
Cook, the nation's second-leading rusher, did not practice last week after suffering an ankle injury in a 22-16 loss at Georgia Tech on Oct. 17. With Cook sidelined, freshman Jacques Patrick rushed for 162 yards and three touchdowns in the 17th-ranked Seminoles 45-21 win over Syracuse.
Cook has been dealing with a hamstring injury the past four weeks, but coach Jimbo Fisher said on Monday said the only injury concern with Cook right now is the ankle.
Golson remains listed as the starting quarterback on the depth chart, but was held out of last Saturday's game due to a concussion. Golson did practice last week and was not listed on the injury report.
Sean Maguire, who got his second career start last week, threw for 349 yards and three touchdowns. Maguire started last year's 23-17 win over Clemson and passed for 304 yards with a touchdown and two interceptions.
Fisher did not discount the possibility that both quarterbacks could play in Saturday's Atlantic Coast Conference showdown. Florida State goes into the game 7-1 and 5-1 in the ACC while Clemson is 8-0 and 5-0 in the ACCC.
"We have two guys, we know now they can come in and play very well," Fisher said. "Both have had outstanding games throughout this season. Everett has had a 370-yeard game. Sean has had a 350-yard game. We feel very comfortable with them."
---
---