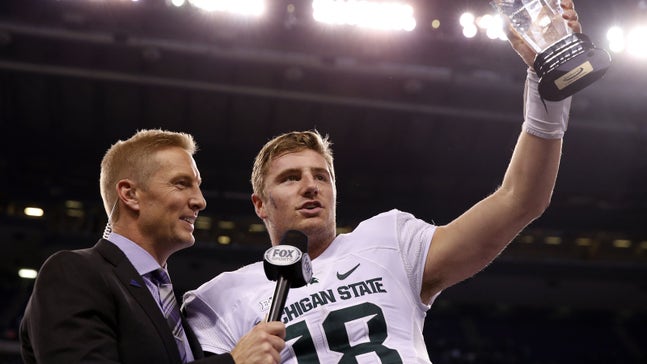 Connor Cook apologizes for brushing aside Archie Griffin
Published
Dec. 6, 2015 1:14 a.m. ET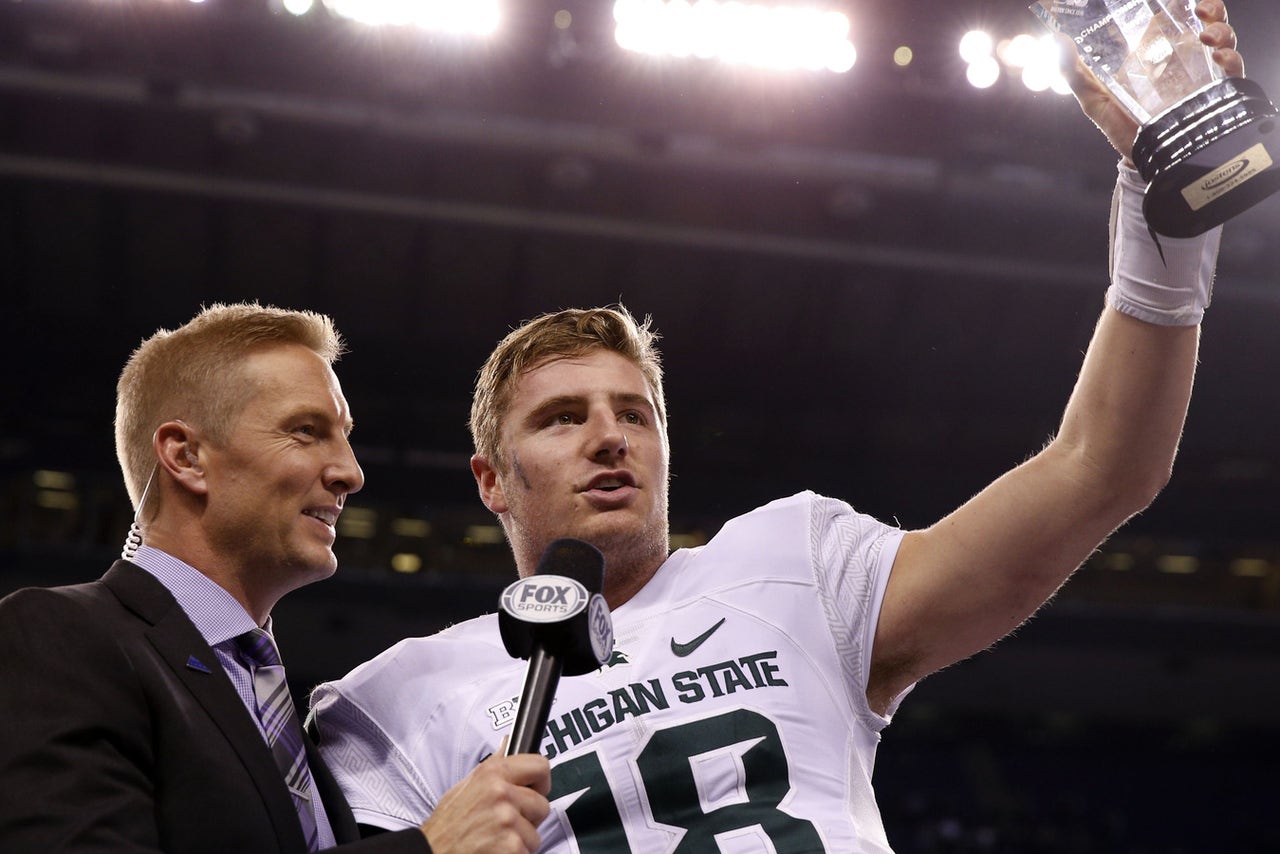 Connor Cook tweeted early Sunday morning to address the controversy sparked by his acceptance of a trophy as the Big Ten Championship Game MVP Saturday night.
Cook, who helped lead Michigan State to a 16-13 win over Iowa, was seen brushing aside Griffin as he moved to accept the Grange-Griffin Trophy after the game:
Did Cook not realize it was Griffin, the only two-time Heisman Trophy winner in history, giving him the award? Perhaps, but that's still no excuse for his behavior.
Cook later tweeted to say the disrespectful act was unintentional:
Cook was catching a lot of flack on social media for the way he grabbed the trophy -- rightfully so. Regardless of whether it was Griffin or someone else handing him the trophy, that's not how to act. Maybe he was just so eager about receiving it he temporarily lost his judgment. Or maybe it's acts like that which led to Cook being snubbed as one of his team's own captains.
More from Larry Brown Sports:
---
---