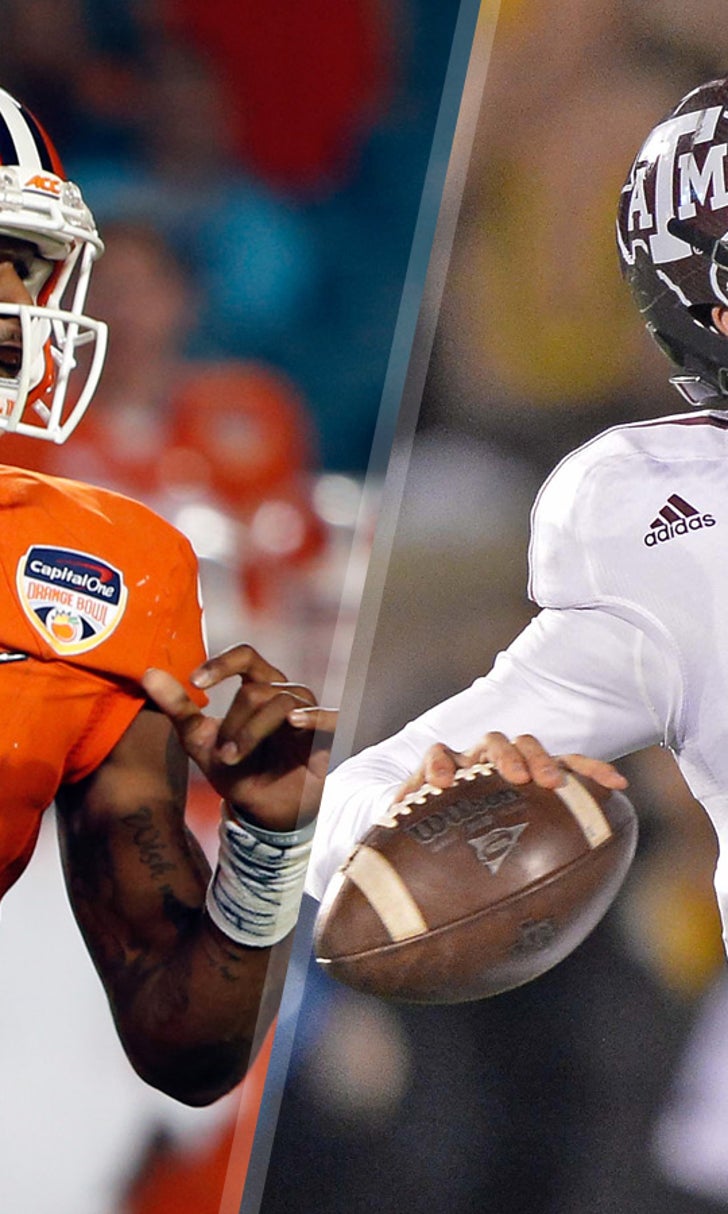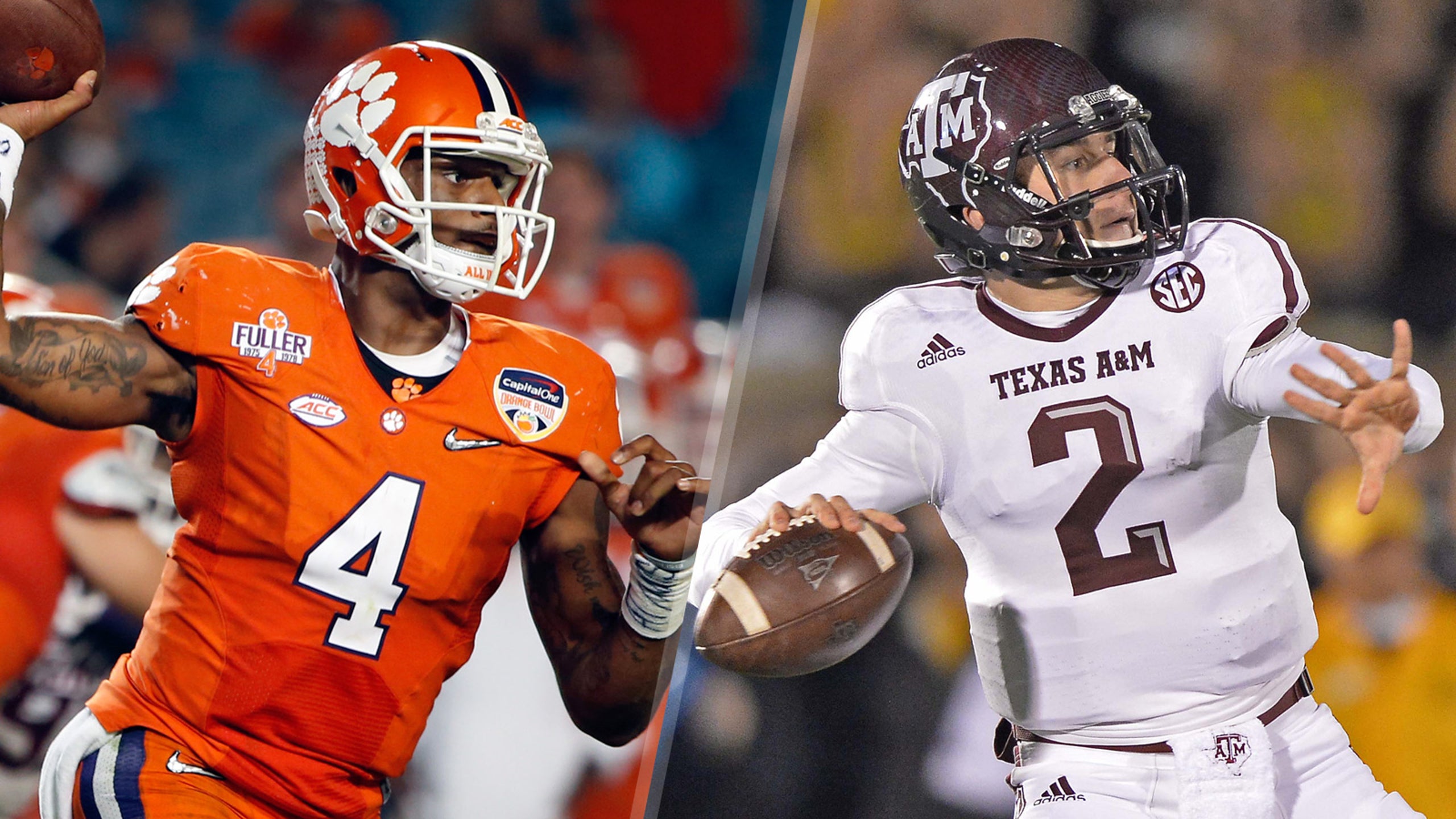 Clemson's Watson says he's watched tape of Manziel to prep for Tide
BY Stewart Mandel • January 9, 2016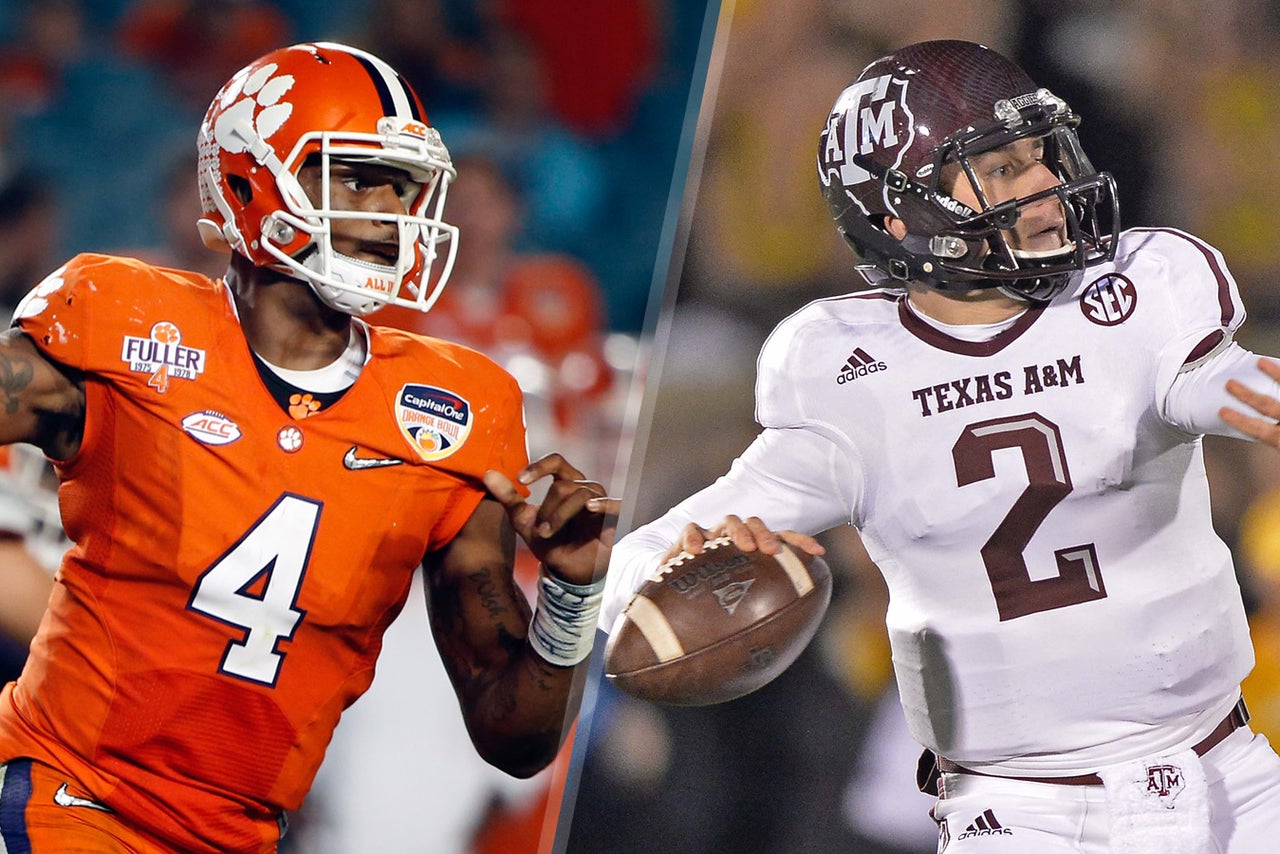 PHOENIX -- To try to get a leg up on national championship opponent Alabama, Clemson's dual-threat standout QB Deshaun Watson has been studying how a couple of other star quarterbacks used their legs against the Tide.
Specifically, 2012 Heisman winner Johnny Manziel's epic performance against the Tide in Texas A&M's 2012 upset.
"Yeah, I watched that one," Heisman finalist Watson said at Media Day here Saturday. "I watched the Cam Newton one in 2010. I watched a whole bunch of their games."
In fact, he estimates watching tape of roughly 20 Alabama games from this year and the past, in the 10 days since Clemson advanced to the title game.
"I believe it," Clemson receiver Artavis Scott said when told that number. "He loves to study film; he loves to watch and see any advantage he can get."
Watson ran for 145 yards in last week's semifinal win over Oklahoma and has five 100-plus-yard rushing games on the season. Many believe his ability to scramble and extend plays gives Clemson its best hope against an Alabama defense that leads the nation in sacks (50).
Watson would not tip his hand.
"We don't pay attention to what anyone's stats are," he said. "We know they're very good up front, best in the county, but we feel like we're the best in the country up front with our (offensive) line. We wouldn't be here (without them)."
Though Scott said he doesn't necessarily think Watson needs a Manziel-esque performance to win Monday night.
"He's going to do what the defense gives us," Scott said. "We've got a lot of balance on our team. If something's not working, we can go with another thing. As we go into this game, we're just going to get a feel for it and do what we do."
Stewart Mandel is a senior college sports columnist for FOXSports.com. He covered college football and basketball for 15 years at Sports Illustrated. You can follow him on Twitter @slmandel and Facebook. Send emails and Mailbag questions to Stewart.Mandel@fox.com.
---
---