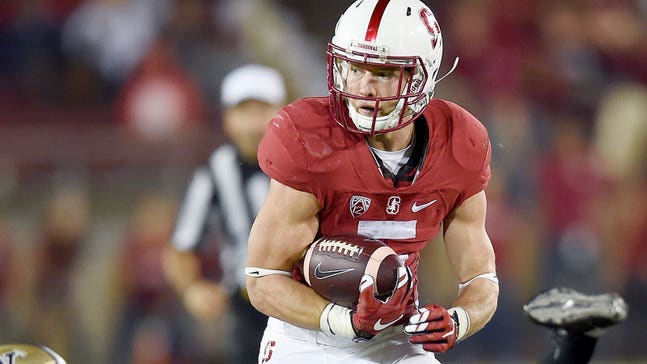 Christian McCaffrey zeroes in on all-time CFB milestone
Published
Dec. 4, 2015 3:19 p.m. EST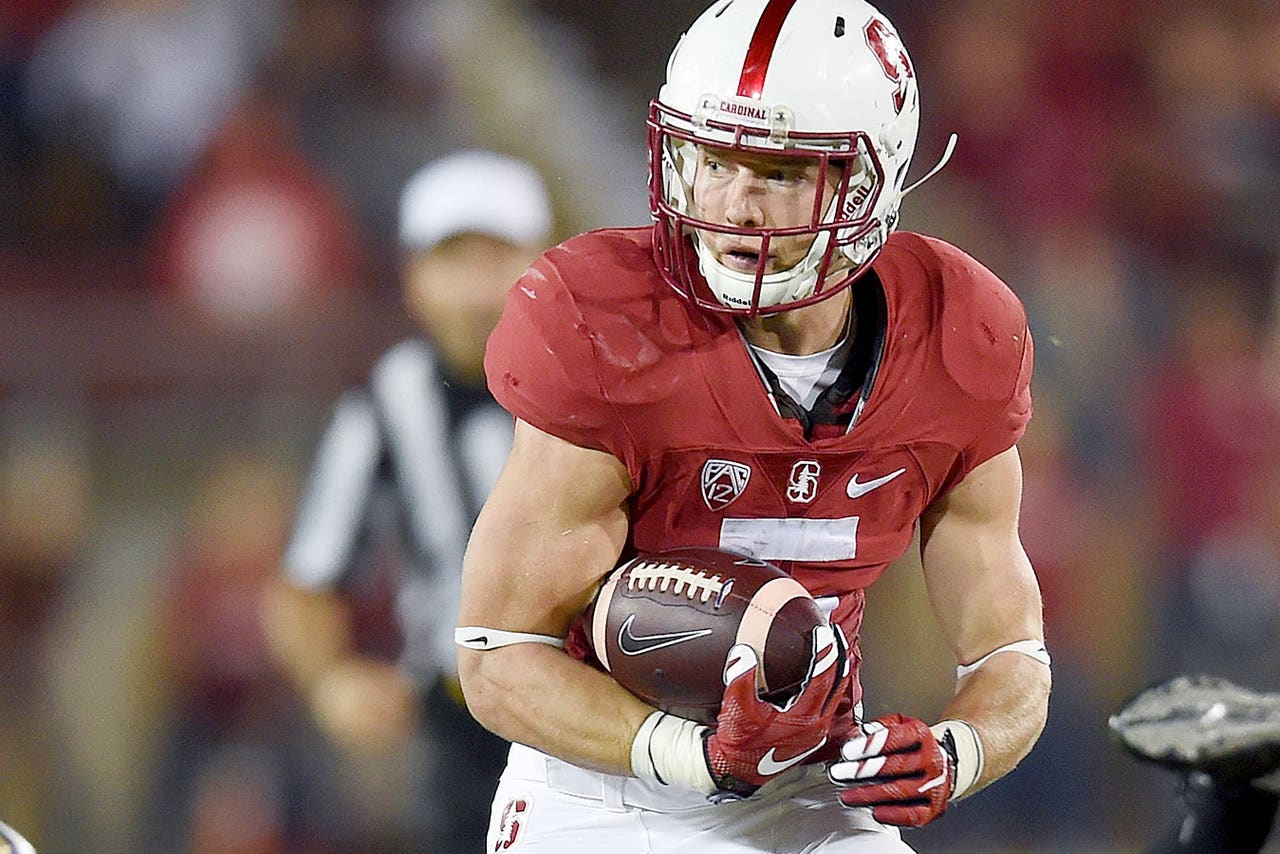 Stanford sophomore sensation Christian McCaffrey could break one of the NCAA's most respected records on Saturday vs. USC in the Pac-12 Championship game. 
McCaffrey, with 3,035 all-purpose yards this season, is nearing Barry Sanders' single-season record of 3,250 set in his 1988 Heisman winning campaign. 
Sanders set the record in 11 games and averaged 237.5 rushing yards per game. McCaffrey will need at least 13 games to break Sanders' record.
"Barry Sanders was the best ever," McCaffrey said, per the Contra Costa Times. "And he did it in a lot less games.
"He was unbelievable, so fast, so quick. He just made guys look silly."
Sanders, whose son Barry Jr. plays in the same backfield as McCaffrey at Stanford, wished the Stanford star luck through his agent.
"Barry wishes Christian and Stanford the best of luck," his agent, J.B. Bernstein, said to the Contra Costa Times.
With 216 more all-purpose yards against USC on Saturday, McCaffrey will stand alone in NCAA history.
---
---