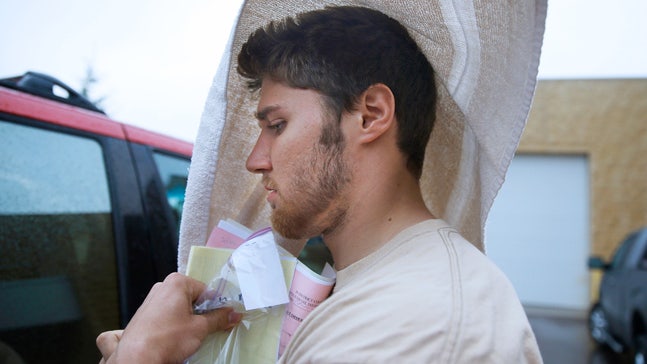 Charges filed against 2nd man in alleged fight involving ex-QB
Published
May. 14, 2014 11:51 a.m. EDT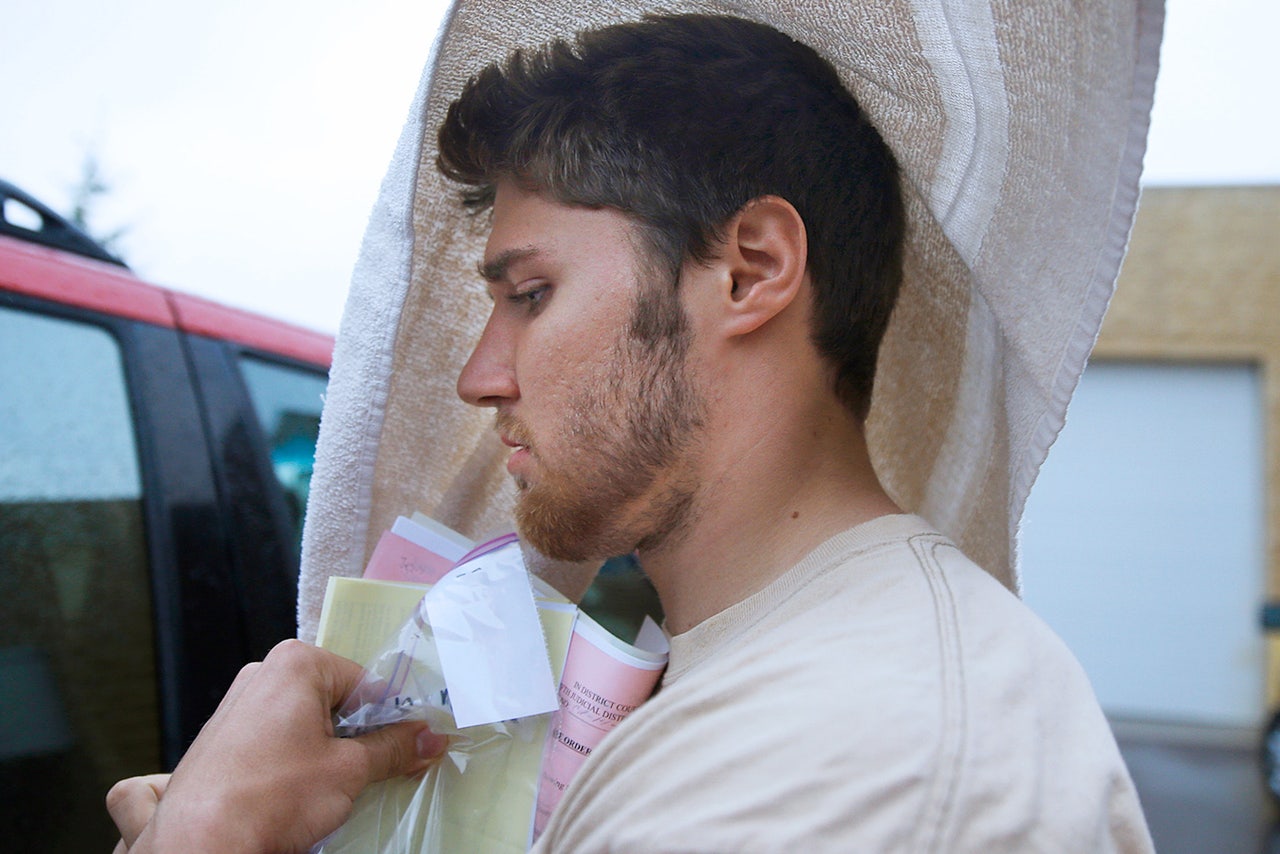 MANKATO, Minn. -- A man accused of punching a former Minnesota State, Mankato, football player in the head and knocking him to the ground was charged with two felony assault counts Wednesday after a weekend attack that left the former Mavericks linebacker in critical condition.
Police had arrested Trevor Stenner Shelley, 21, of St. Peter, a few hours after they released video showing a man in a red shirt running from the scene as bars were closing in downtown Mankato early Sunday. A criminal complaint says witnesses identified Shelley as the man suspected of punching Isaac Dallas Kolstad, 24.
Former Minnesota quarterback Philip Nelson 20, was charged with two assault counts Monday. He is accused of kicking Kolstad in the head after he was already defenseless.
Shelley told an investigator he didn't hit anyone, the complaint said. But a witness told police that Shelley told him shortly after the incident that he had been downtown "and that he walked up to someone that was `starting something' with Nelson, and `wound up and hit him as hard as he could,'" it said. The witness said Shelley was wearing a red shirt that was "halfway off" when they spoke.
A judge set bail at $20,000. Shelley's family was in the process of hiring a private attorney, said Scott Cutcher, chief public defender for the judicial district, whose office represented Shelley just for the bail hearing. Shelley is due back in court May 22.
While Nelson told police he didn't know the man in the red shirt, the complaint says a detective determined Nelson and Shelley were Facebook friends, and that both attended Mankato West High School about the same time. Nelson's attorney, Jim Fleming, said he didn't know if there was any significance to them being Facebook friends.
"All I know is that Shelley was a year ahead of Philip but they were not friends," Fleming said.
Nelson left Minnesota's football program after last season to transfer to Rutgers, which dismissed him from the team Tuesday. He is free on $20,000 bail.
The complaint against Shelley shows that one witness identified him as the assailant in the red shirt even before police released the video. He told police he had grabbed Shelley by the shirt, ripping it. Other witnesses who later saw the video also identified the man as Shelley.
A Bureau of Criminal Apprehension agent spoke to Shelley in a recorded call Monday.
Shelley told the agent he was talking with a friend outside a bar when he saw a group of people that included Nelson. He said he saw Kolstad strike Nelson in the back of the head, and that they both fell to the ground. Shelley said a man in a black shirt then tried to swing at him but missed. He said he was trying to get away when the man grabbed his shirt and tore it.
But the complaint says he denied hitting anyone, and denied seeing Nelson hit or kick Kolstad.
Kolstad remained hospitalized in critical condition with injuries including a skull fracture, bleeding of the brain and damage to his lungs from a lack of oxygen. His family said on his CaringBridge website that a surgery Tuesday went well, but he faced an enormous battle ahead.
---