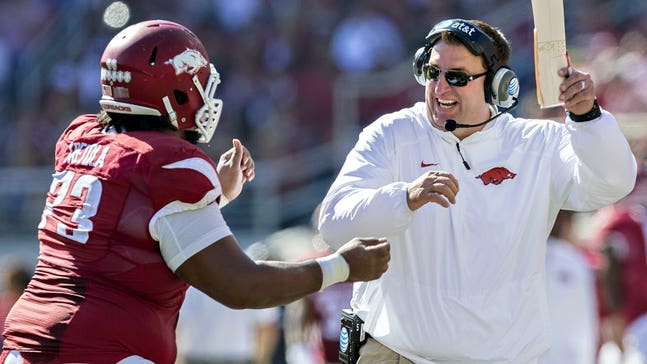 Bret Bielema bringing bravado to the 2015 SEC Meetings
Published
May. 26, 2015 3:40 p.m. ET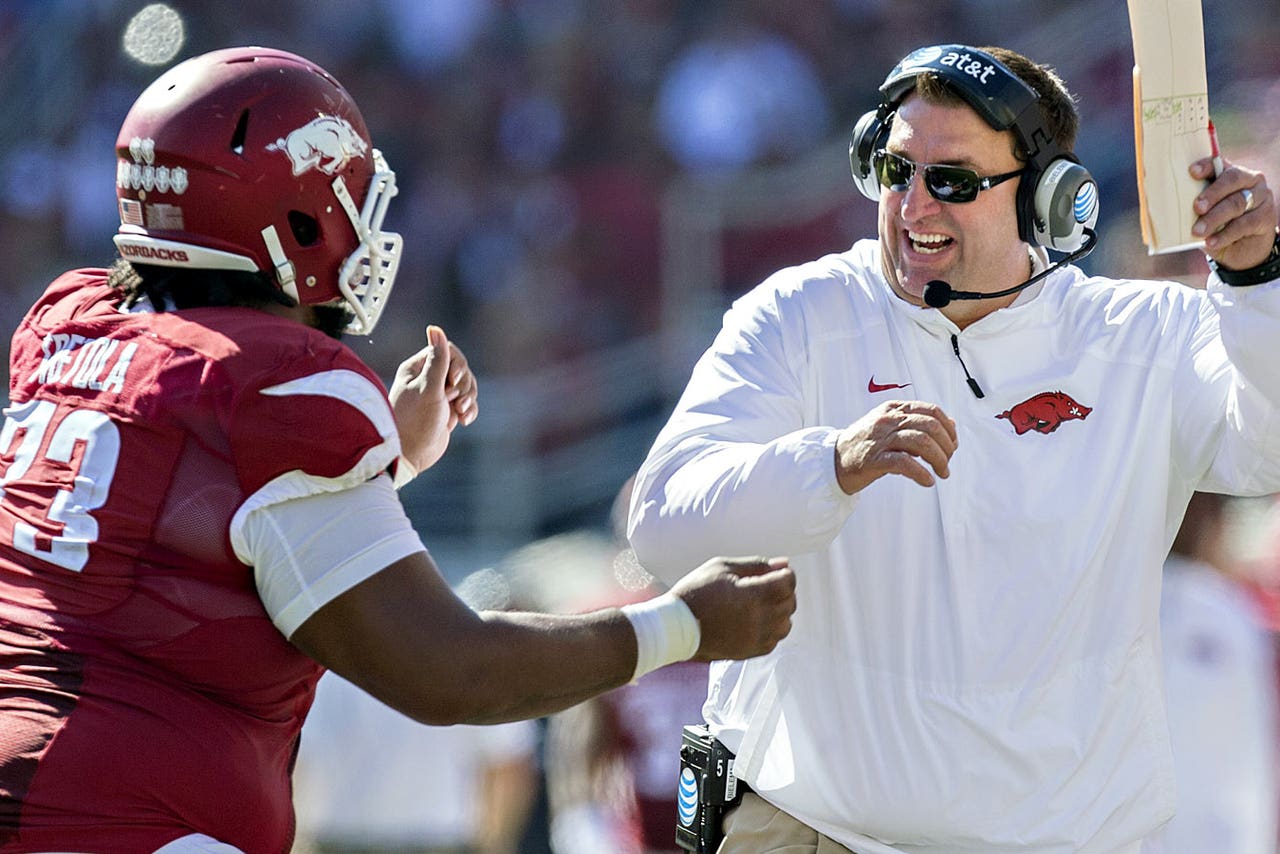 The Arkansas Razorbacks may be the hottest team in the SEC following a tremendous finish to last season that featured the first ever back-to-back shutouts of ranked opponents by an unranked team and finished with a 31-7 victory over Texas in a bowl that should have been called The Arkansas Bowl. 
With the 2015 SEC Meetings currently underway in Destin, Florida today, several of the league's coaches answered questions for the media upon their arrival. 
Always eager to talk up the Razorbacks, head coach Bret Bielema had some gems for those in attendance.
On the 31-7 Texas Bowl victory over the Longhorns: 
On the SEC only playing eight conference opponents, whereas the Pac-12 and Big 12 play nine conference opponents: 
On the Razorbacks new offensive coordinator Dan Enos, who left his head coaching job following a winning season at Central Michigan to coordinator at Arkansas: 
And on being an all-around badass:
Keep in mind Bielema and the Razorbacks finished in last place in the West last season. Lord help us all if Arkansas wins the division this year, no telling what Bielema may say after that.
#WooPig
---