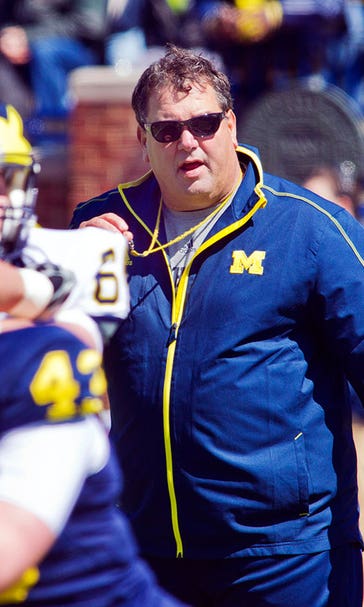 Brady Hoke's dad: You're going to get butt kicked at Michigan
June 13, 2014

Father's Day offers everyone, around sports and outside of them, the chance to reflect and recall memories that hold families together.
Michigan coach Brady Hoke did that recently.
Hoke's father, John, passed away in 2012 from lung cancer but not before he had the chance to watch his son win a Sugar Bowl with the Wolverines.
The memory brought back a funny annual tradition he kept with his father that included John attending the first spring practice of each new year and offering a blunt assessment of Brady's football team.
Here's the anecdote, courtesy of the Detroit News:
We strongly encourage you read the full story on Hoke. Again, you can find it here.
If inclined, share your best father-son memory in the comments below.
Happy Father's Day to all.
MORE STORIES FOR YOU:
Les Miles' son tells dad no way he'll ever play for him at LSU.
Best of Manziel: The career arc of Texas A&M's all-time great QB.
---
---