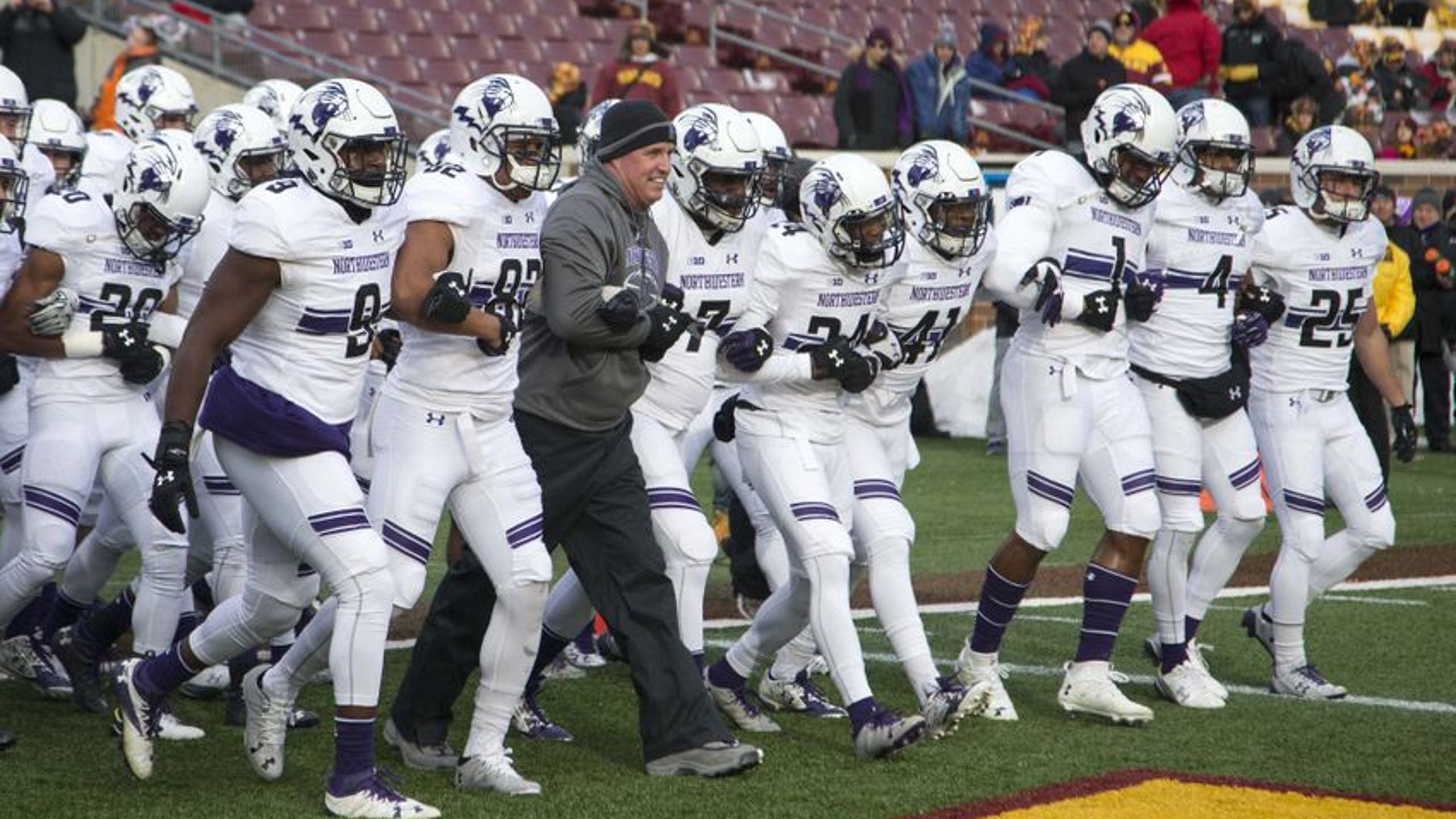 Big Ten Bowl Preview: Northwestern Wildcats vs Pittsburgh Panthers
BY Fansided and Jeremy Karll/FanSided via Dear Old Gold • December 27, 2016
Mandatory Credit: Jesse Johnson-USA TODAY Sports
A preview of the Pinstripe Bowl involving the Northwestern Wildcats and Pittsburgh Panthers
For the third straight day, the Big Ten will have a team playing in a bowl game. The Northwestern Wildcats, who finished the season 6-6, will take on the 23rd ranked Pittsburgh Panthers, who finished 8-4, in the Pinstripe Bowl.
After starting 1-3 with a loss to Illinois State, many people wondered if Northwestern would be able to reach their second straight bowl game. The Wildcats ended up winning three straight games and two of their final three to become bowl eligible.
Northwestern is 0-3 against ranked teams this year, and lost to Western Michigan 22-21 to start the season, but they did beat a good Iowa team earlier in the year. Northwestern is a confusing team, as they played Ohio State tough but lost to Illinois State.
They will have their work cut out for them against a red-hot Pittsburgh Panthers team. Pittsburgh ended the regular season with three straight wins, which included a one-point win over Clemson.
In fact, three of Pittsburgh's losses came by a combined 11 points. Plus, all four of their losses came against bowl eligible teams.
Pittsburgh is a five-point favorite in the Pinstripe Bowl, which will kickoff at 1:00 p.m. CT.
Mandatory Credit: David Banks-USA TODAY Sports
Northwestern Offense vs Pittsburgh Defense
Northwestern is only the 92nd best scoring offense in the nation, while Pittsburgh is the 108th ranked scoring defense. That said, Northwestern does have the ability to last in a shootout, as they topped 35 points four times this season.
Surprisingly, though, Pittsburgh's defense might get the best of Northwestern. The Wildcats want to give the ball to Justin Jackson, who led the Big Ten with 266 carries. Jackson finished the season with 1,300 rushing yards and 12 touchdowns on 4.9 yards per carry, but he will be going up against a Pittsburgh defense that allows just 3.4 yards per carry.
In fact, Pittsburgh has held six teams to under 100 rushing yards this season. Stopping Jackson is the first step, but Clayton Thorson has taken huge strides for Northwestern this year thanks to Austin Carr.
Carr has 84 catches for 1,196 yards and 12 touchdowns this season. He's seemingly been unstoppable this year and should have a field day against a defense that allows teams to complete 63.7 percent of passes against them.
Pittsburgh has been great against the run this season, but Northwestern will hang around if they don't contain Carr.
Mandatory Credit: Caylor Arnold-USA TODAY Sports
Northwestern Defense vs Pittsburgh Offense
Pittsburgh scores the 11th most points per game in the nation at 42.3, while Northwestern only allows 22.1 points per game. Just like Northwestern's offense, Pittsburgh wants to run the ball with James Conner, who gained 1,060 rushing yards on 5.1 yards per carry this season.
Pittsburgh only failed to gain 150 rushing yards twice this season and rushed for at least 250 yards five times. In fact, they ended the season rushing for 393 yards on 9.8 yards per carry in their 76-61 win over Syracuse.
Northwestern has held five teams to under 100 rushing yards and eight to under 150 rushing yards, but they have struggled mightily against the pass in losses. All but one team has completed at least 59 percent of their passes in Northwestern's six losses this season.
Nathan Peterman completes 59.7 percent of his passes and he rarely turns the ball over, as he's thrown 26 touchdowns to just six interceptions. Taking care of the ball against a defense that has 13 interceptions and nine fumble recoveries will be huge. Pittsburgh doesn't want to give Northwestern more chances.
Mandatory Credit: David Banks-USA TODAY Sports
Prediction
Northwestern is a tricky team because they can either play really well or terribly, there really is no in between for them this year. On the other side, Pittsburgh's offense is as explosive as any offense in the nation right now, as they've scored at least 40 points in each of their past three games.
Plus, Pittsburgh should have a slight home field advantage with the game in New York. I doubt the stadium will be packed, but Pittsburgh's fans still don't have as far to travel.
Northwestern isn't as bad as people think, but they've been too inconsistent this year and are catching Pittsburgh at the wrong time. Justin Jackson and James Conner will each gain 100-plus yards on the ground, but it's hard to imagine Northwestern scoring enough to keep up with Pittsburgh.
Maybe the Wildcats' defense steps up, but if Pittsburgh still has their momentum on offense from the end of the season, Northwestern doesn't stand a chance.
Prediction: Northwestern 28 Pittsburgh 41
More from Dear Old Gold
This article originally appeared on
---
---