Baylor Bears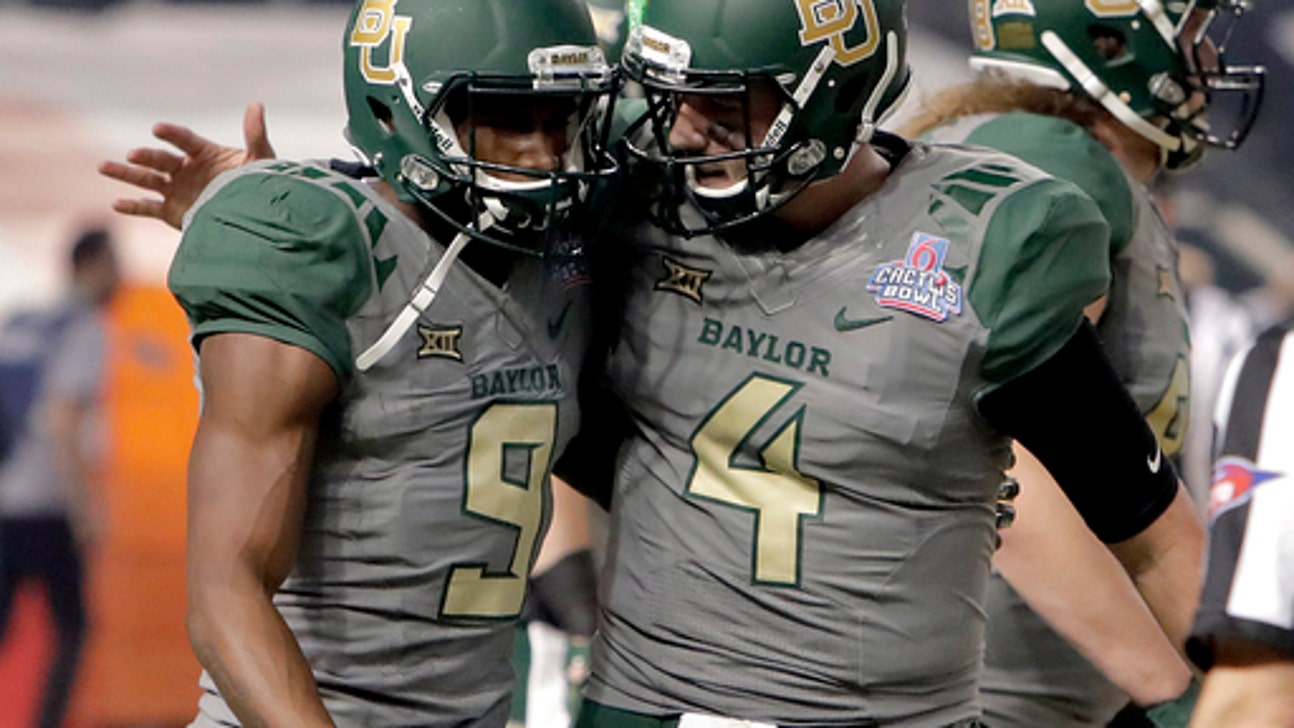 Baylor Bears
Baylor rolls over Boise State 31-12 at Cactus Bowl (Dec 27, 2016)
Updated
Mar. 5, 2020 1:55 a.m. ET

PHOENIX (AP) Baylor played all season under the shadow of a sexual assault scandal that cost coach Art Briles his job last May. The Bears lost their prolific quarterback to a gruesome ankle injury and spiraled downward with a long losing streak.
Winning a bowl game in a rout won't wash any of that away, but it sure was nice to end a difficult season on a positive note.
KD Cannon had 14 catches for a Cactus Bowl-record 226 yards and two touchdowns, helping the Bears close out a challenging season with a 31-12 victory over Boise State on Tuesday night.
''We just had to prove a point,'' Cannon said. ''Coming off a bad season, we had to finish strong for Baylor Nation and coach Briles.''
Despite the lingering sexual assault scandal, Baylor (7-6) managed to play well to start the season, winning its first six games. Once the season turned, it was hard to get it back.
Quarterback Seth Russell suffered a season-ending ankle injury, the scandal carried on and the losses piled up, six straight to end the regular season.
The Bears went out with a win by revving up their quick-hitting offense again behind freshman quarterback Zach Smith, who threw for 375 yards and three scores.
''I couldn't be more proud of these guys,'' Baylor interim coach Jim Grobe said. ''We've been through a lot of adversity together. I love every one of these guys and they know that. This is a family win.''
Boise State (10-3) tried to keep up with the Bears but struggled in the red zone: two field goals, an interception in the end zone and a failed fourth down try.
The result was the worst postseason loss in program history.
''It doesn't matter who you're playing, you've got to get points in the red zone,'' Boise State coach Bryan Harsin said. ''You're only going to last so long; you've got to find a way to put six points on the board.''
Smith had some ups and downs in three games after Russell broke his ankle but had a month to prepare for the Cactus Bowl. The freshman from Texas was sharp with the extra work, completing 28 of 39 passes. He also threw a 14-yard touchdown pass to Ishmael Zamora in the fourth quarter to put Baylor up 31-6.
Boise State's Brett Rypien moved the Broncos' offense but had his share of mistakes.
He threw an interception at the Baylor 5-yard line on Boise State's second drive and had an overthrow on what would likely have been a touchdown later in the first quarter, forcing the Broncos to settle for a field goal.
Rypien also threw an interception in the end zone in the second quarter. He finished with 305 yards and a touchdown on 32-of-51 passing with two interceptions and a lost fumble.
''It certainly slows you when you have those turnovers,'' Harsin said. ''It slows you, takes points off the board.''
COVERING CANNON
Boise State started with single coverage on Cannon and the Bears exploited it throughout the first half.
The Baylor junior scored on a 30-yard pass from Smith in the first quarter, out-leaping Boise State's Jonathan Moxey in the end zone, then beat him on a 68-yard score in the second to put Baylor up 14-3. Cannon had eight catches for 182 yards and two TDs by halftime.
''With him one on one, we feel like we can go to that every time,'' Smith said.
MCNICHOLS FINALE
Boise State running back Jeremy McNichols announced this week that he intends to enter the NFL draft and forgo his senior season.
Baylor made it a difficult finale for him, holding McNichols to 46 yards on 19 carries after he ran for 1,663 yards and 23 touchdowns during the regular season.
BAYLOR PENALTIES
The Bears will wear the crown of the most penalized team in FBS. Baylor was flagged 11 times for 125 yards against Boise State and finished the season with 129 penalties for 1,068 yards.
UP NEXT
Baylor will be looking to get back to its winning ways under new coach Matt Rhule. Grobe hopes to continue coaching.
Boise State has to replace McNichols and senior receiver Thomas Sperbeck next season, but Rypien is a sophomore and should only get better.
---
More AP college football: www.collegefootball.ap.org and https://twitter.com/AP-Top25
---
---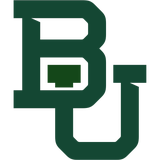 Get more from Baylor Bears
Follow your favorites to get information about games, news and more
---