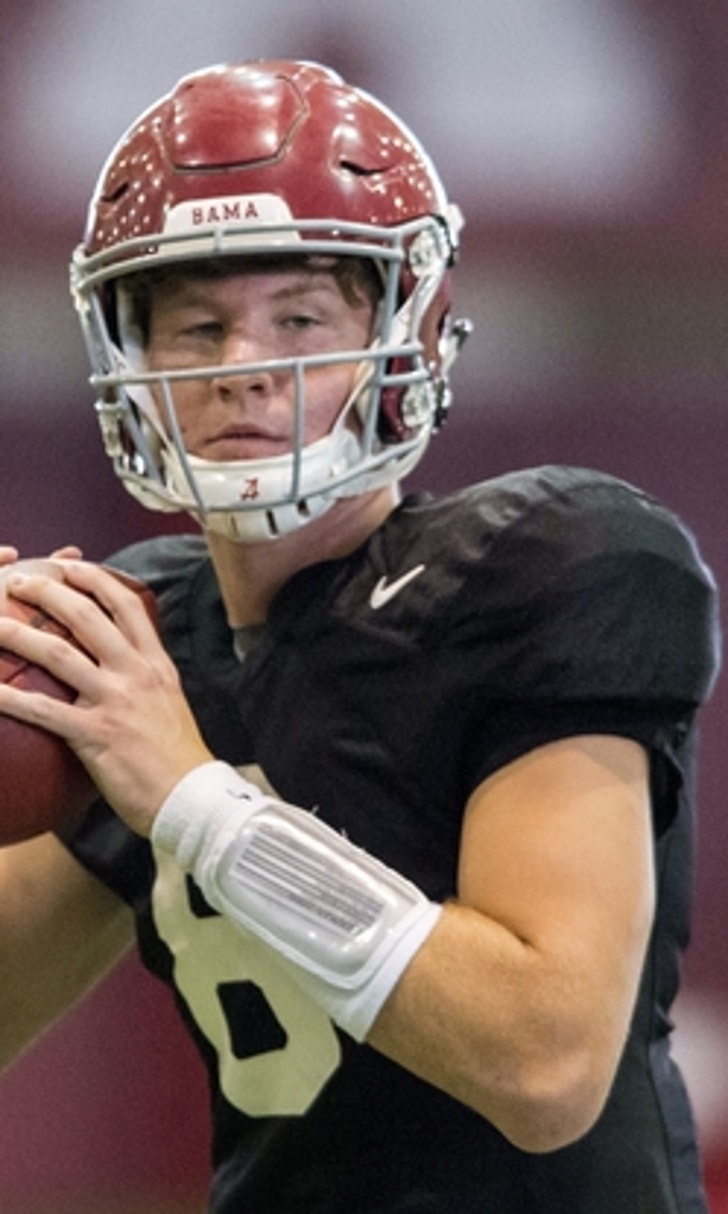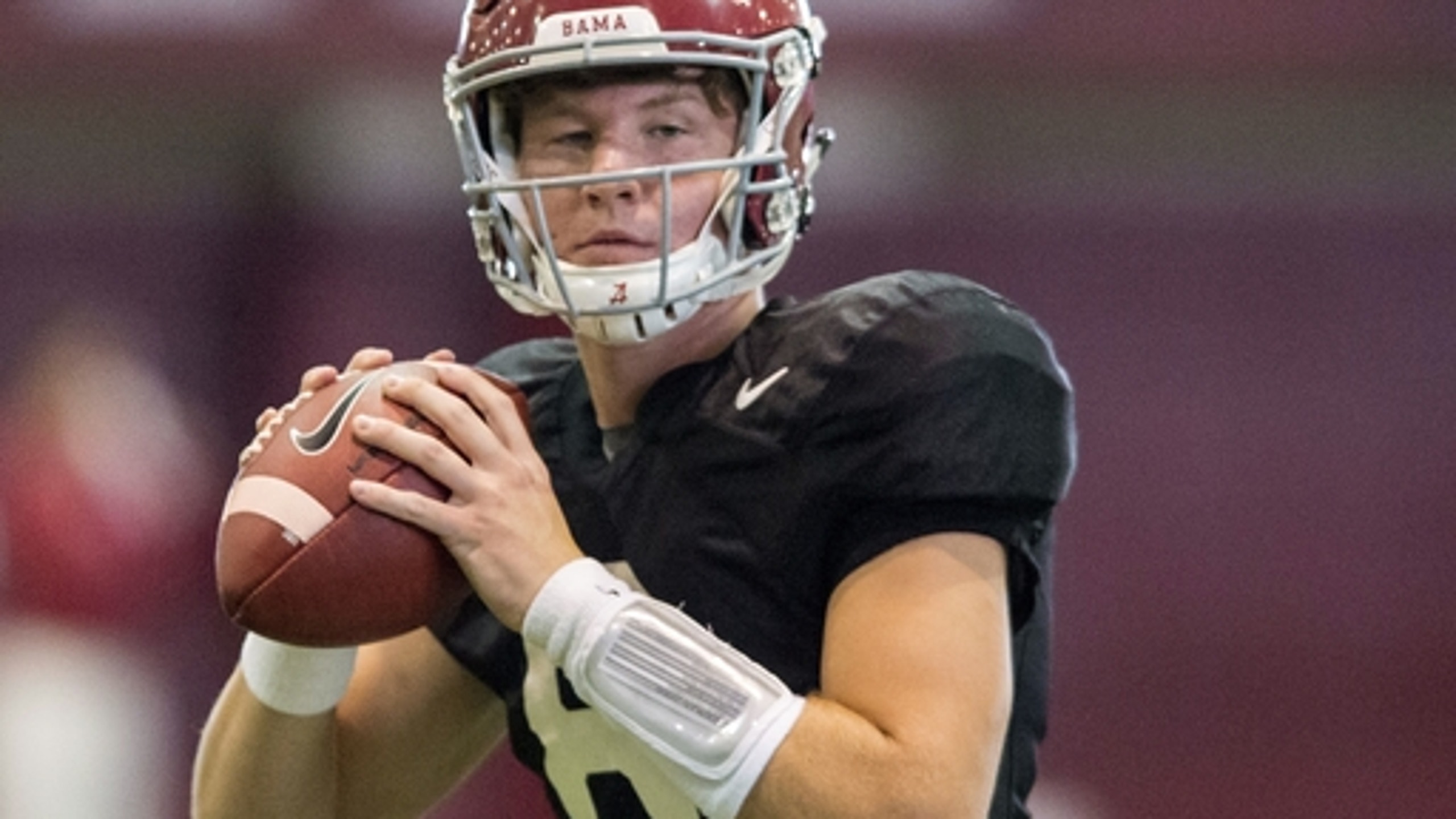 Alabama's season-opening starting quarterback is transferring
BY Aaron Torres • September 28, 2016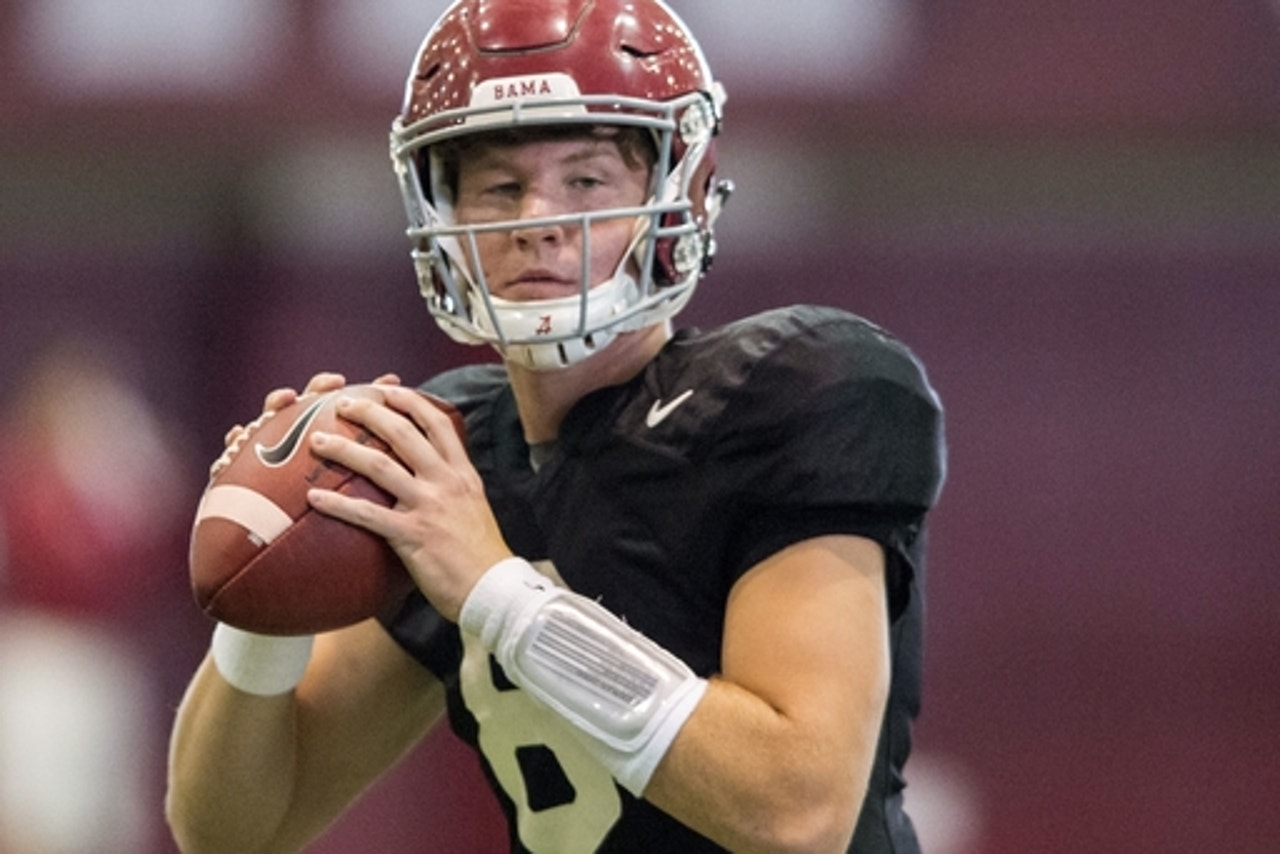 With Jalen Hurts entrenched as the Alabama quarterback, and three upperclassmen behind him, it only seemed to be a matter of 'when,' not 'if' someone would transfer out of the program.
That 'when' came on Wednesday, when AL.com reported that Blake Barnett would be leaving the program.
Barnett is a former five-star recruit in the class of 2015 and actually started Alabama's opener against USC, playing the first two series before giving way to Jalen Hurts. Even after Hurts was officially named the team's starter in Week 2, Barnett received a handful of reps in wins over Western Kentucky and Kent State.
Still, it was clear that Hurts is the starter for the present and very likely the future, and with two highly-coveted quarterbacks committed in the class of 2017 (including top rated dual threat quarterback Tua Tagovailoa), it seemed like one of Hurts' backups would eventually leave town.
Barnett is that guy, and it will be interesting to see if redshirt junior Cooper Bateman or redshirt sophomore David Cornwall leave in the near future.
In terms of 'what's next' for Barnett, AL.com didn't list any landing spots for the redshirt sophomore from Corona, California, although UCLA could have an opening at the end of next season if Josh Rosen leaves for the NFL as planned.  
Barnett committed to the Crimson Tide over offers from a number of schools, including the Bruins, as well as Notre Dame, Michigan and others back in late 2014.  
---