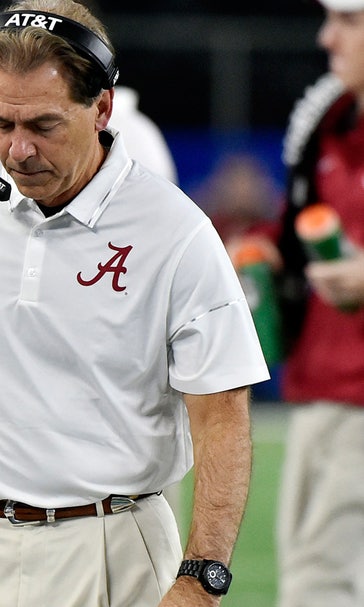 7 reasons you shouldn't cheer for Alabama in the national title game
BY foxsports • January 10, 2016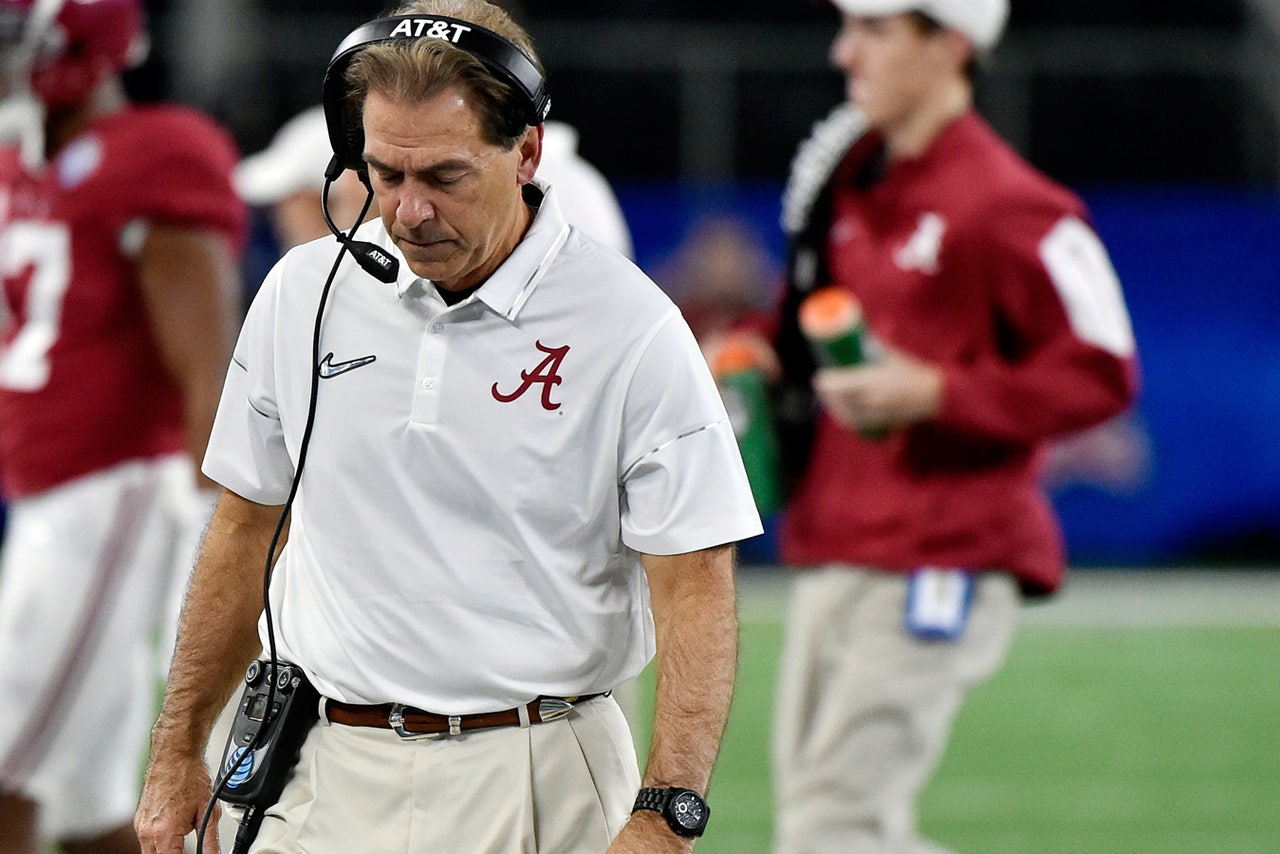 College Football Fans,
My name is Pete Leone, Auburn grad, Class of 2012. The minute I walked onto the Plains, I felt an immediate sense of home. The best memory of my time at school was the 2010 national championship run. Watching Cam Newton lead the Tigers to a 24-point comeback win in the Iron Bowl will be a moment I tell my children about.
As an Auburn diehard, you're trained to hate everything and anything 'Bama. And there's so much to hate! Here are several reasons you shouldn't cheer for the No. 2 Crimson Tide on Monday when they take on the No. 1 Clemson Tigers for the national title.
CAN'T CUT IT ON SUNDAYS
The Alabama quarterback's name is Jake Coker. Got it? Good, now forget it. Because while our boy Cam Newton has been dabbing all over the NFL, former Tide QB AJ McCarron just this season became the first Alabama signal-caller to win an NFL start since Bush was in office. The first one. As Vice President.
Alabama's QB position has been a revolving door of guys who peaked in college. It's the same story every time: Guy leads 'Bama on a title run. Guy gets drafted in the fourth round. Guy gets cut after two season. Guy signs autographs at homecoming weekend to relive former glory.
So on Monday, do yourself a favor by rooting for Heisman finalist Deshaun Watson, a QB who actually has a shot at winning a handful of games as a pro.
ROLL TIDE?
If you've spent more than 30 seconds around an Alabama fan, you've surely heard them yell their battle cry: "Roll Tide!" It's probably tattooed on them. They yell it at the DMV, at church, at weddings, births, even funerals. A phrase hasn't been beaten to death worse since "Wazzzup!?" in the early 2000s.
Real talk, "Roll Tide" is the least intimidating battle cry ever. It sounds more like a laundry detergent commercial than a call to arms (Check out the beginning of the Taiwanese animation video, which literally depicts the team as a bottle of detergent).
STICK TO COLLEGE, SABAN
'Bama fans never stop talking about their savior, Nick Saban. But much like their string of QBs who couldn't hack it at the highest level, Little Nicky Saban was pretty meh in the show. He lasted only two years at Miami before slinking back to college with his tail between his legs.
So just remember, for all the praise Saban gets for being a genius, he once lost to the Jaguars and Texans in the same season.
TREE POISONERS (WELL, ONE OF THEM)
During Auburn's title run in '10, Alabama fan Harvey Updyke Jr. poisoned the iconic, 130-year-old oak trees at Toomer's Corner on Auburn's campus. To make matters worse, "Al from Dadeville" called into the "The Paul Finebaum Show" to brag about it, which led to Updyke's arrest (Side note: Updyke named his kids Crimson and Bear). In the least shocking news of the story, Al ended the call with "Roll Damn Tide." 
PHYLLIS FROM MULGA
Speaking of Finebaum's show, one of his most frequent and passionate callers is Phyllis from Mulga, who dials in every time she feels the media has disrespected Alabama.
With the epic rants she's delivered over the years, can you imagine what kind of heat she'll bring if Alabama loses to Clemson -- a 6½-point underdog -- in the title game? Anticipation for that back-and-forth with Finebaum is reason enough to hope 'Bama fails.
THEIR MASCOT MAKES NO SENSE
Only thing bigger than a 'Bama fan's ego? The team's mascot, "Big Al" the elephant. But let's take a look at that: No one knows why 'Bama's mascot is what it is. According to the school's athletics website, its origins are rooted in the gigantic size of the 1930, 10-0 Tide team, but what does an elephant really have to do with Crimson Tide? Not nearly enough to justify the time it took to research it. (And don't give me "War Eagle" -- that's no mascot, but it is a more impressive story than the two I previously linked to.) Listen, 'Bama, Stanford called, and it wanted its nonsensical mascot back.
DESTROYING THE DEATH STAR
Look, as painful as it is for me to admit, Alabama football has had an impressive run under Saban. But that's all the more reason NOT to cheer for 'Bama. Who wants to cheer for the perennial favorite? Where's the fun in that?
Were you overcome with happiness when Auburn returned Alabama's missed field goal 108 yards to knock the Tide out of the title game in 2013? That's because deep down you know 'Bama is the Galactic Empire and Saban is Darth Vader.
So be like me Monday night and DON'T root for Alabama. I'll be wearing my Tigers gear in support of Cousin Clem. Granted it'll be Auburn Tigers gear, but it's the thought that counts, right?
---
---