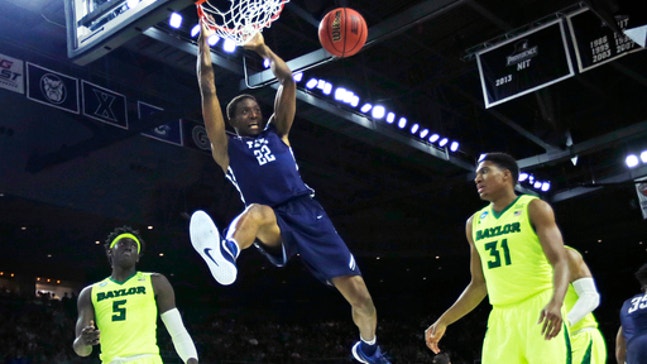 Yale upsets Baylor 79-75 to post 1st NCAA tourney win
Published
Mar. 17, 2016 8:15 p.m. ET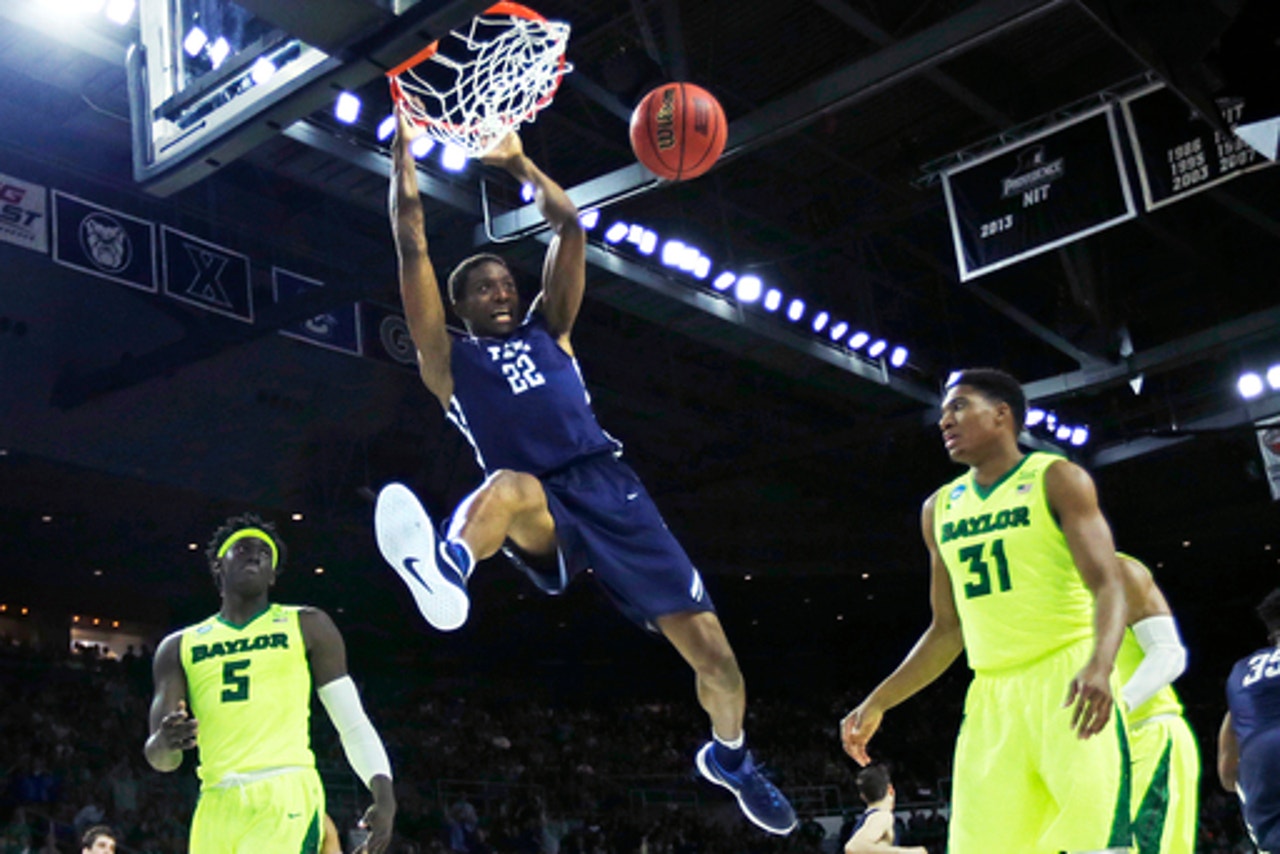 PROVIDENCE, R.I. (AP) Makai Mason had a career-high 31 points, including six of Yale's final nine points, and the No. 12 seed Bulldogs held on to upset fifth seed Baylor 79-75 in the first round of the NCAA Tournament on Thursday.
Yale (23-6) earns its first NCAA Tournament victory. It comes in its first appearance since 1962.
Justin Sears added 18 points. Brandon Sherrod finished with 10.
The Bulldogs led by as many as 13 points in the second half before having its lead cut to 1 point. But a late turnover by the Bears helped Yale secure the victory.
Taurean Prince led Baylor (22-12) with 28 points. Johnathan Motley finished with 15 points and seven rebounds.
Expelled Yale player Jack Montague, dismissed last month because of a sexual assault allegation, was in the stands for the game. He was present as a fan and sat across from the Yale bench.
Yale will play No. 4 seed Duke on Saturday.
---