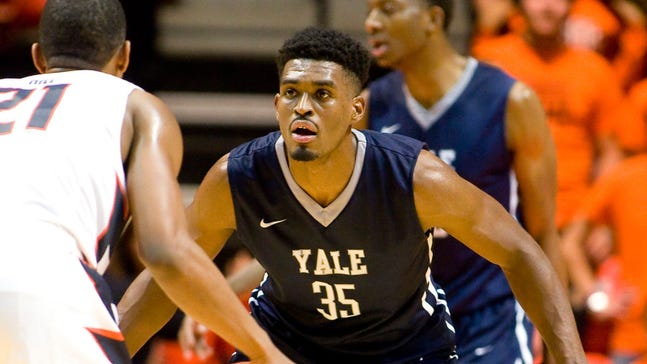 Yale hoops star moonlights as soloist in world-renowned a cappella group, the Whiffenpoofs
Published
Mar. 17, 2016 4:13 p.m. ET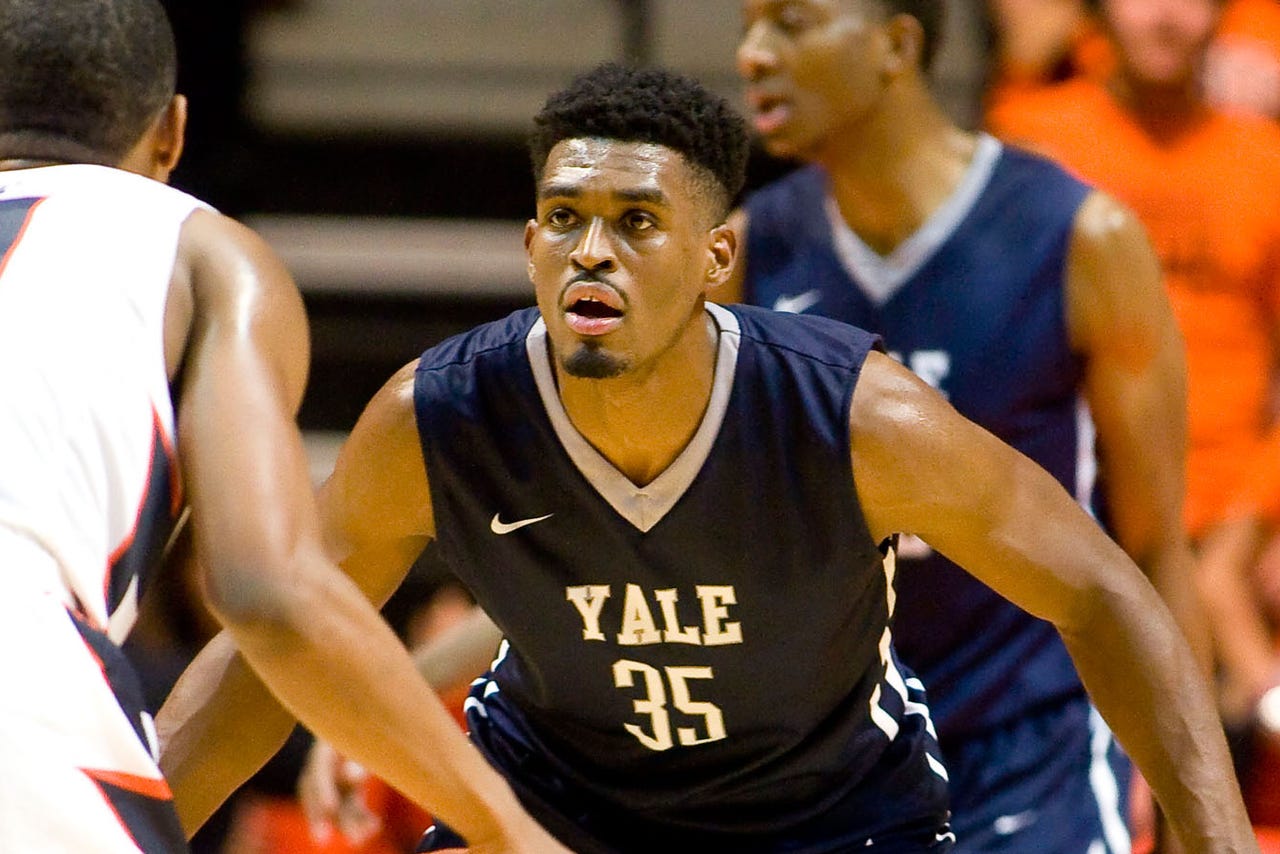 Yale forward Brandon Sherrod is not your average college basketball player. The 6-foot-6 senior from Bridgeport, Conn. is back with the Bulldogs this season after taking a year off from school last year to tour the world with Yale's a cappella group, the Whiffenpoofs.
Despite the time away, Sherrod is enjoying his best season of college hoops this year, as he ranks third on the team in points-per-game (12.5) and second on the team in rebounds (7.1). His efforts on the court were a huge factor in helping Yale reach the national tournament this season, but it was not always easy for Sherrod to re-adjust to life as an NCAA athlete.
Via USA Today:
"I knew that once we got back from the international traveling that it was 'go' time," Sherrod said. "It was a rude awakening at first. It's just hard to stimulate game speed … and all the other physical activities you have to do when you're playing the sport of basketball. So that was hard to stimulate and it was tough getting back into it. … My teammates were actually really good about pushing me and my coaches were good about making sure that I was getting back in the right way."
Although Sherrod had to forfeit a season of college basketball to tour the world with the Whiffenpoofs, it's easy to see why he took advantage of the unique opportunity. Sherrod was one of just 14 singers selected for the world tour, an especially meaningful chance for a student like Sherrod who had never left the country before. And as the video shows, Sherrod is an extremely talented singer.
For now, the focus is back on basketball. Sherrod's Bulldogs will make their first appearance in the big dance since 1962 when they face Baylor in the opening round of the NCAA tournament Thursday.
---
---