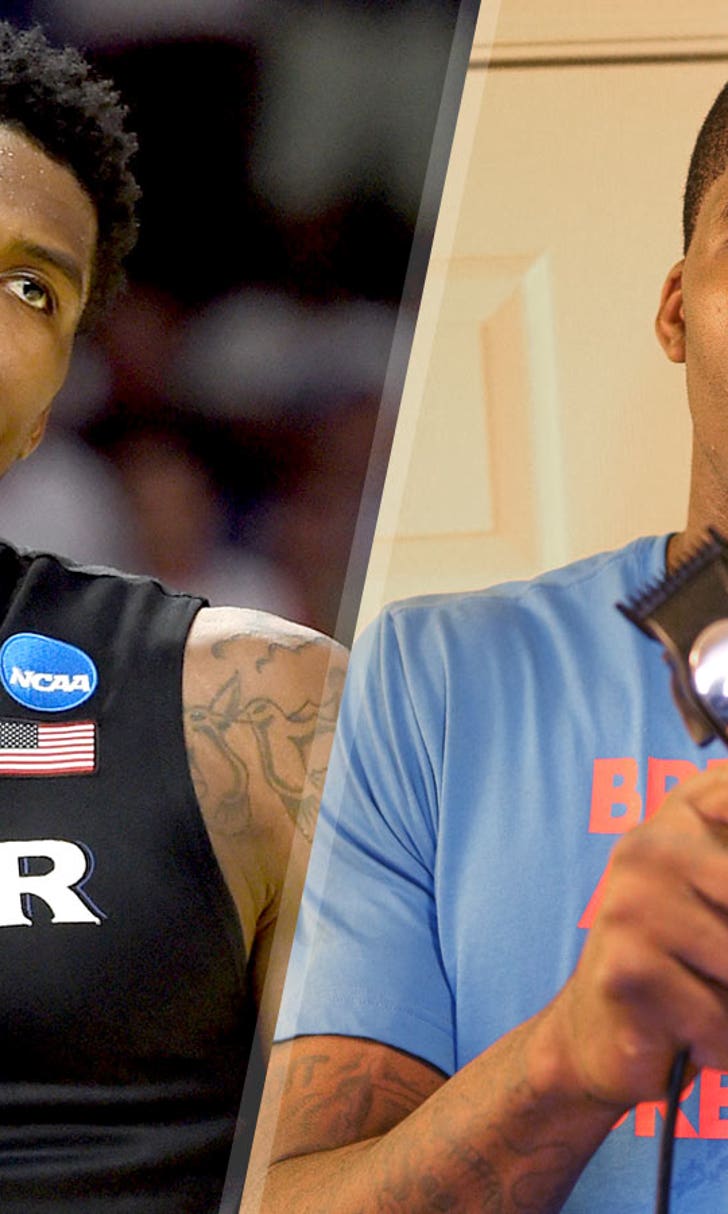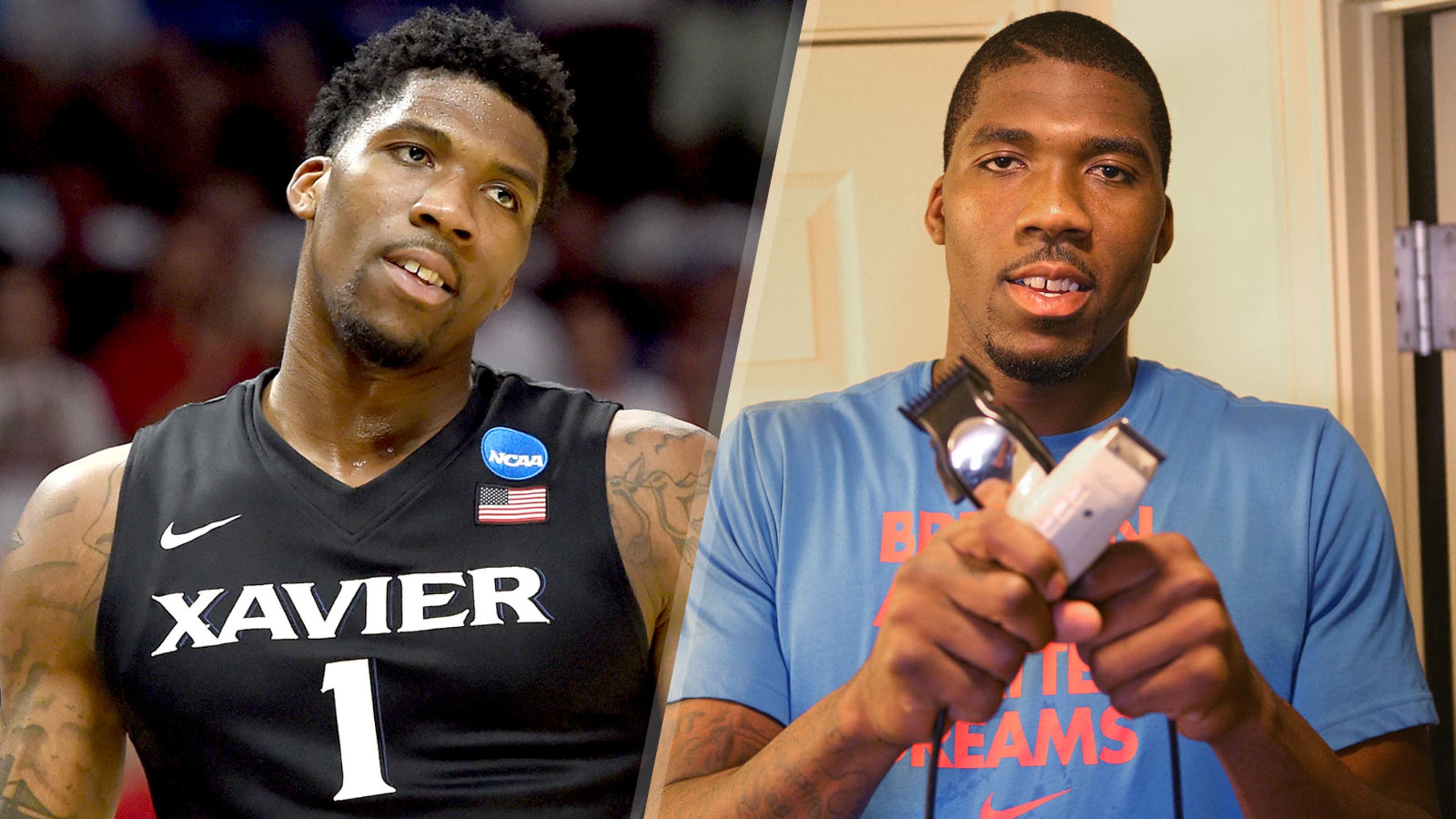 Xavier's basketball team has a barber on the roster
BY Reid Forgrave • January 15, 2016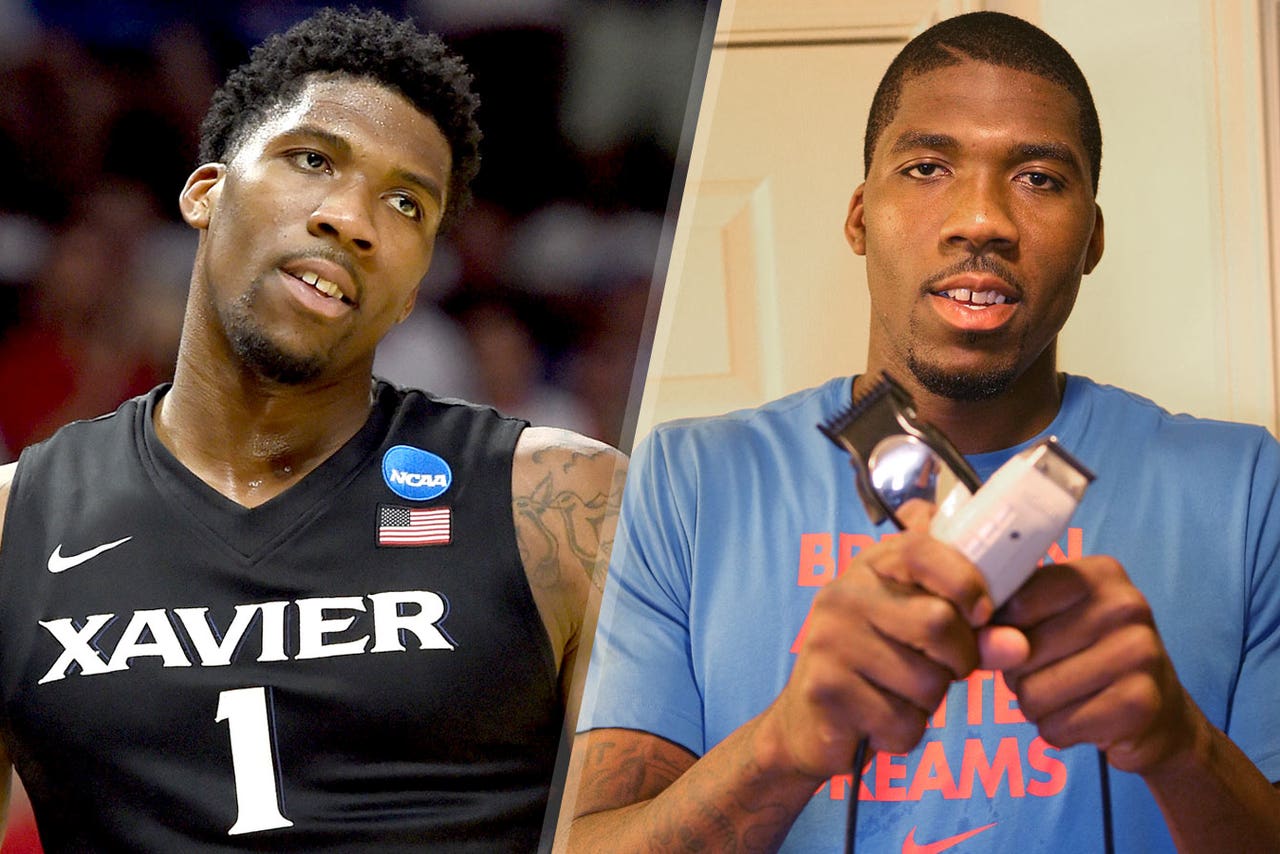 There are so many things I could talk to you about the seventh-ranked Xavier Musketeers.
I could talk to you about how Chris Mack's 15-1 team is the best in his seven years at Xavier, which is pretty impressive considering Mack has been to the Sweet 16 three times. I could talk to you about how Xavier has been one of the most surprising teams in college basketball, from unranked and off most peoples' radars two months ago to possibly in the top five by next week. I could talk to you about the NBA futures of sophomores Jalen Reynolds or Trevon Bluiett, or about how talented redshirt freshman point guard Edmond Sumner became the key to this team's success, or about how this is Mack's fastest-paced team since Jordan Crawford led Xavier to the cusp of the Elite Eight in 2010, Mack's first year as head coach.
I could talk to you about all these things.
But I won't.
Instead, I'm going to talk to you about Xavier's haircuts.
This is not some bad joke about Mack's hair, which in this story I will simply call "consistent," to use one of his player's descriptions. This is a story about two of Xavier's star players who have realistic NBA dreams, and how their stories converge over cutting hair.
When he was growing up in Indianapolis, Bluiett – Xavier's leading scorer at 15.1 points per game – used to hang out at the barber shop his dad owned, Headquarters Barber Shop on the city's northwest side. Ray Bluiett ran your typical neighborhood hair-cutting joint: Television on, music playing, guys cracking on each other while the hair got cut. Indiana Pacers star Paul George used to get his hair cut there; Pacers rookie Myles Turner does now. It's where young Trevon, who'd hang out there when he wasn't in school, learned to play checkers and chess. (Trevon was in chess club in middle school and still fiddles around with the chess app on his phone on road trips.)
"I'd see someone on TV with a cool hairstyle, I'd go ask my dad, say, 'That's the type of hair I wanted,' " Bluiett said. "Sometimes he'd agree with it. Sometimes he'd say we shouldn't go that route. He always had the last say."
Like during his junior year of high school, when NBA players such as Mike Conley and Damian Lillard were sporting the mohawk-like fade – the faux hawk – that was all the rage at the time. Bluiett wanted it; his dad thought about it, then said OK. Not nearly as crazy as when he was in sixth grade and his dad gave him an actual mohawk.
Growing up in Detroit, Xavier forward Jalen Reynolds – a high-energy, athletic big man who has loads of NBA potential – always loved the idea of cutting hair. His uncle was a barber. But while he played prep basketball at Brewster Academy in New Hampshire, Jalen he couldn't find a barber within an hour's drive who knew how to cut black men's hair. So he called his mother: "Hey mom, send me some clippers," Reynolds said.
When he got to Xavier, he didn't know any barbers in that area, so Reynolds continued to cut his own hair. Nothing special, just a quick shape-up, but he kept getting better and better. He bought a cape. He offered to cut teammates' hair for free from dorm room No. 1043.
His first client was forward James Farr, now a senior.
"I was a little nervous – I didn't want to mess up," Reynolds told me. "The nervousness made me want to perfect it. Once I got him looking good, everyone else fell into line. Myles Davis (now a junior guard). Dee Davis (a guard who graduated last year and who Reynolds said had the best hair on the team). Not everyone on the team, but most of them. I tried to cut Matt Stainbrook's hair, but he wanted to let it just be long."
Now it's one thing to say you cut hair in your spare time. It's quite another to give a consistently good haircut and for people to trust you enough do to it again.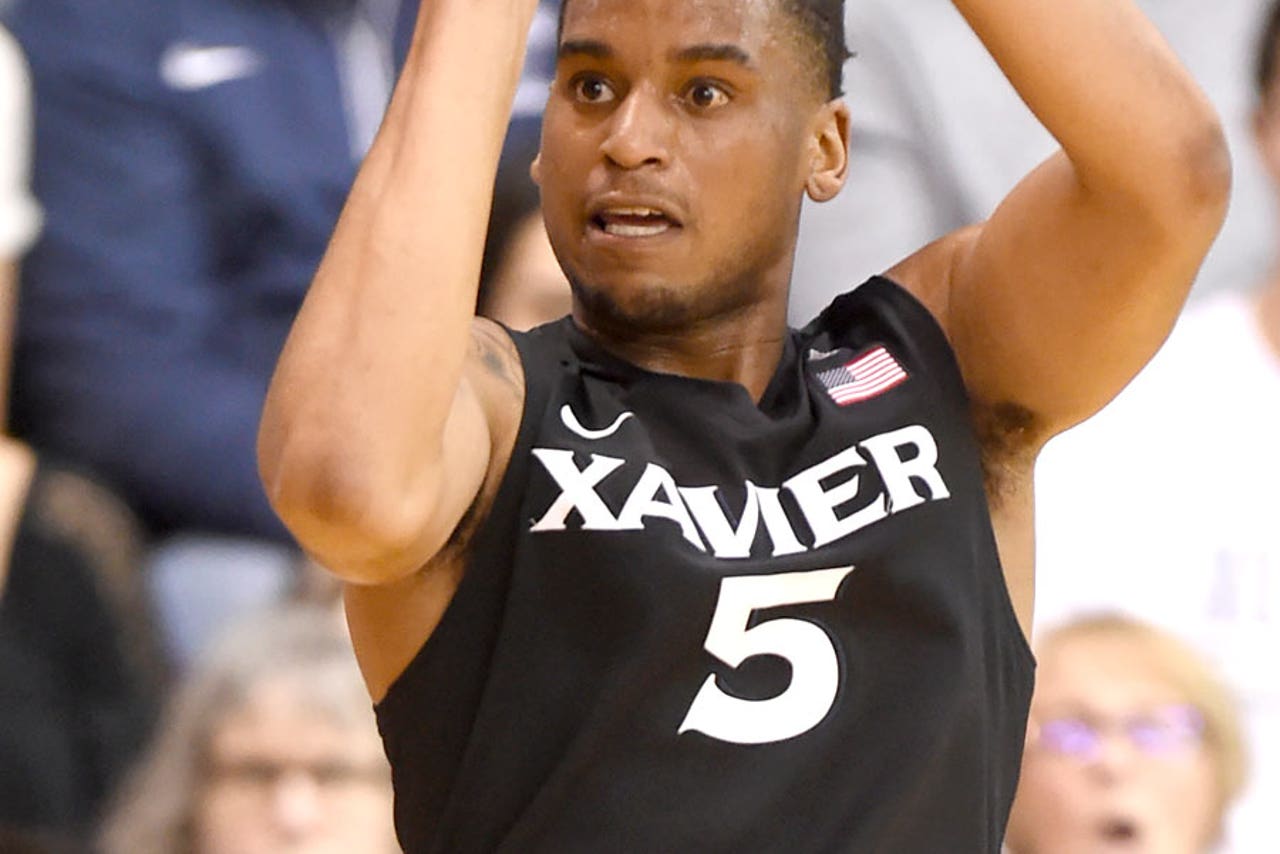 Trevon Bluiett's dad has always been his barber, but he'll use Reynolds in a pinch.
This was the conundrum for Ray Bluiett when he sent his son to college a couple hours' drive away from home. He wants his son to look good. Could the professional barber trust a then-21-year-old amateur with his son's hair?
But Ray had nothing to fear. "Everyone here takes their haircuts seriously," Trevon Bluiett said. "Jalen realizes that. He doesn't play around with his haircuts. It's a pride thing for him. We like to crack on him, say he's not good at cutting hair when he thinks he is, and it gets to him. When he cuts hair, he's really trying to make an impression. He doesn't want to screw up at all."
When Ray Bluiett can't get to town to give his son a haircut, or when Trevon can't make it back to Indy, Reynolds fills in.
"I messed with him a little bit," Ray Bluiett said, laughing, of Reynolds. "I cut Jalen's hair. Gave him a couple pointers. Angles, how to use certain clippers, that sort of stuff. He's good. If basketball doesn't work out, he's got a backup plan."
But basketball's still Plan A for Reynolds. NBA, D-League, playing overseas: He'll play as long as he can, keep chasing that dream. Afterward, no matter the way basketball goes, he does hope to open his own barber shop. He already has a name for it: Krispy Kuts. In the meantime, he'll have plenty of practice on his teammates.
"It's like basketball," he said. "It takes me to a place nothing else takes me to. It's a humbling experience to do that, to get someone's hair, and it takes me away and keeps my mind off things."
"And the good thing about hair?" Reynolds added. "It grows back if you mess up."
Follow Reid Forgrave on Twitter @reidforgrave or email him at ReidForgrave@gmail.com.
---