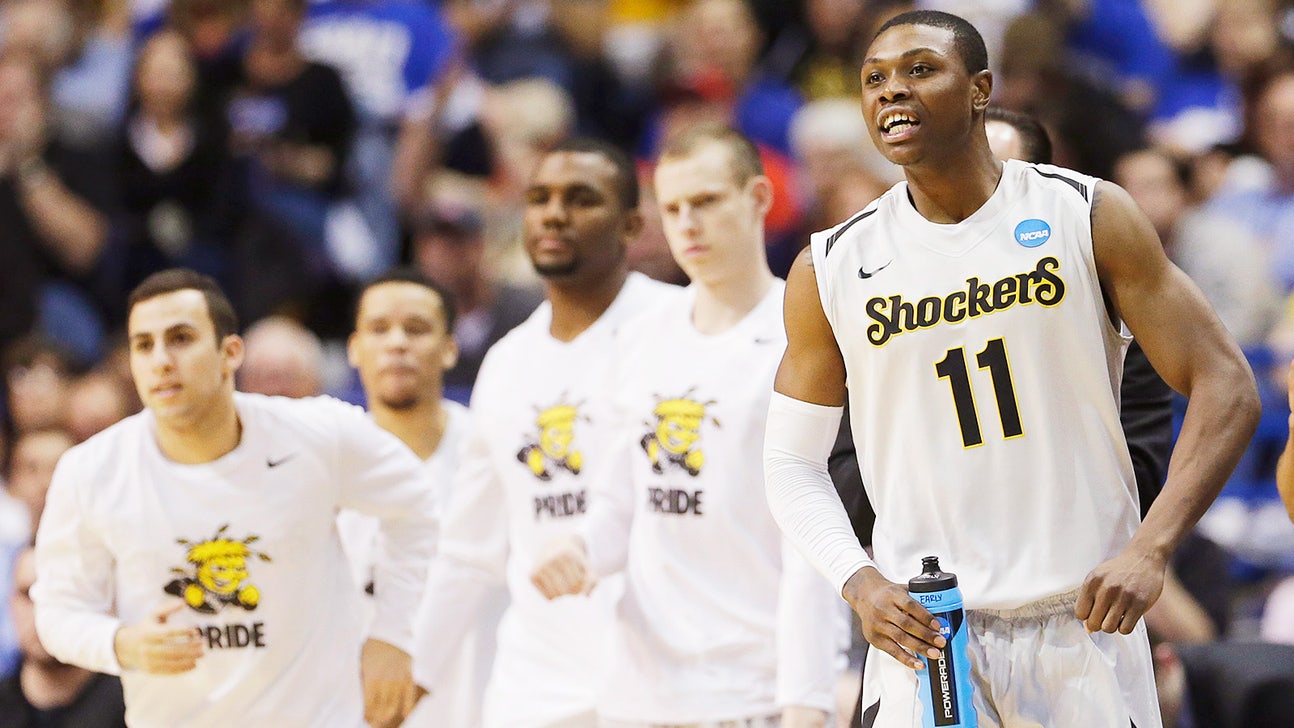 Wichita State now 35-0 after dominant performance against Cal Poly
Published
Mar. 21, 2014 9:46 p.m. ET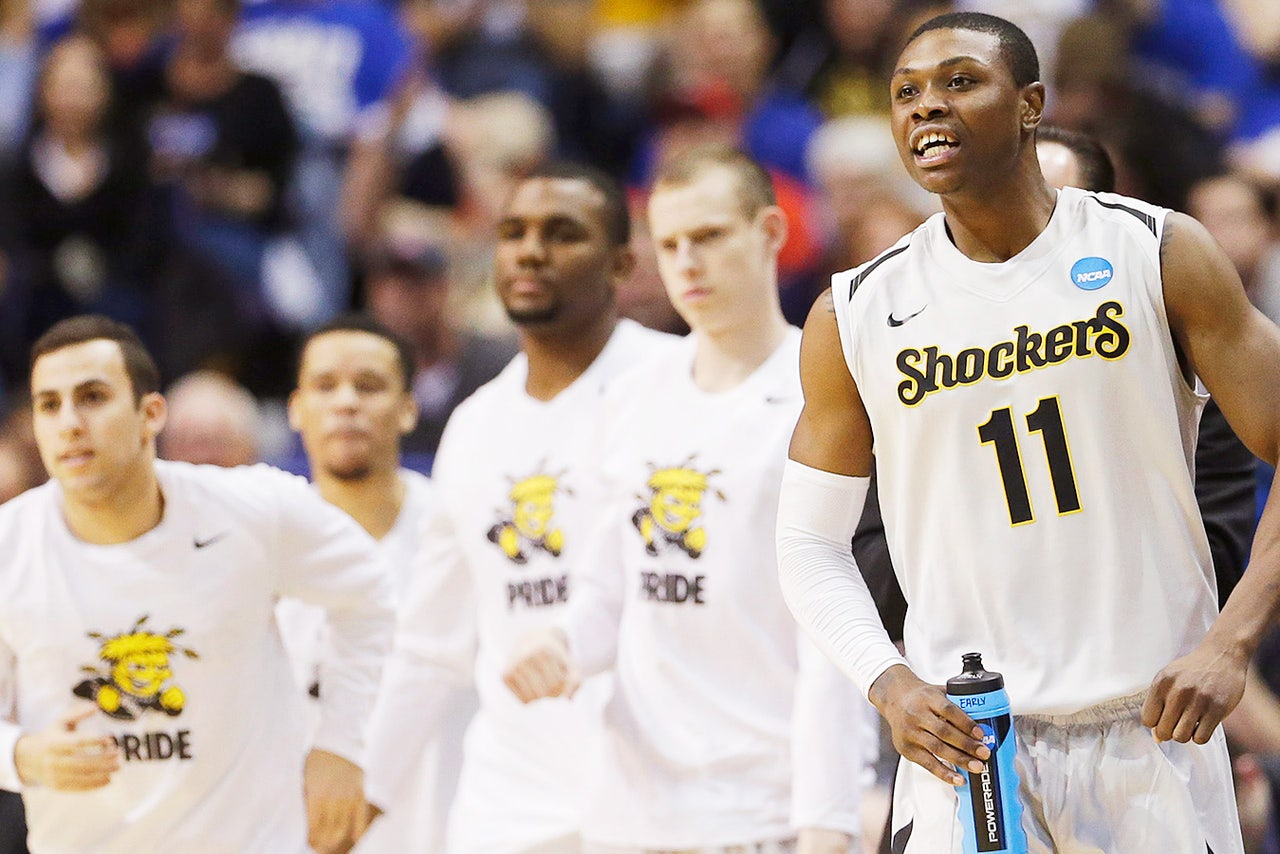 The 35-0 record stands out in bold face.
Putting the historic implications aside, Wichita State's latest victims are believers they got schooled by a team most deserving of a top seed and capable of beating anybody, anytime.
''Oh every bit of it, every bit of it,'' Cal Poly coach Joe Callero said after his team was never in contention in a 64-37 loss in the Midwest Region on Friday night.
''The thing about Wichita State which we want to emulate most is they rarely, rarely take any plays off. They have very, very good players but they are dialed in, and I think that's what separates them.''
Cleananthony Early had 23 points for the Shockers (35-0), who dominated from the tip-off against a first-time NCAA entrant, and the only team with a sub-.500 record in the tournament.
''We were very, very focused,'' coach Gregg Marshall said. ''It had been a long time since we'd played and this team had our attention.''
With the exception of Early, most of the glaring numbers were on defense. The losers managed 13 points in the first half and shot 21 percent.
Wichita State players were well aware that Mercer upset Duke earlier in the day. They were determined to take nothing for granted.
''Seeing all these close games, it's important for us to come out and show the world,'' forward Chadrack Lufile said. ''Come out and play hard, and play angry.''
''I thought we were pretty crisp for the most part,'' point guard Fred VanVleet said.
Malik Love had nine points for Cal Poly (14-20), which won the Big West tournament as the No. 7 seed and beat Texas Southern in First Four game before being held to a season low for points. Chris Eversley, the Big West tourney MVP and coming off a 19-point game, was held to six points on 2-for-14 shooting.
''I think you've got to be a well-rested, well-prepared team to have a chance against them,'' Calero said, referring to the Mustangs playing on short rest. ''But at the end of the day you can see why they're undefeated.
''So, hats off to them.''
As it turned out, the high point for the losers came before tip-off when Cardinals Hall of Fame shortstop Ozzie Smith, a Cal Poly graduate, paid a visit. Guard Kyle Odister cherished an autograph and photograph.
''Definitely it was great to meet a legend,'' guard Kyle Odister said. ''He said we'd already won before the game started.
''It would have been nice to get a win, though.''
VanVleet had eight assists, Ron Baker had seven points and nine rebounds and Kadeem Coleby had four of the team's six blocks in the Shockers' 10th consecutive double-digit victory and fourth straight in St. Louis where they won their first Missouri Valley Conference tournament title since 1987 by beating three opponents by an average of 20 points.
There was no suspense as second-ranked Wichita State surpassed the previous best start in 1991 by UNLV. The Runnin' Rebels went 34-0 before losing to Duke in the national semifinals. The Shockers made the Final Four as a No. 9 seed last year.
Sterner tests loom for Wichita State, with either preseason No. 1 Kentucky or Kansas State the next opponent on Sunday. Thus, much like before in the Missouri Valley tournament when Marshall told the team they were back to 0-0, he said the Shockers were 1-0.
''It's been a great season thus far, 35-0 is awesome,'' Marshall said. ''Our goal is to get out of the weekend.''
Cal Poly was 4-for-28 in the first half got outscored by Early, who had 19 points to help Wichita State take a commanding 32-13 lead.
Eversley's 3-pointer opened the scoring with 18:46 to go not long after Coleby just missed converting an alley-oop dunk on the other end. The Mustangs missed 14 straight shots under suffocating pressure, often settling for out-of-range 3s, and mustered just two free throws before Kyle Odister's 3-pointer ended a drought that lasted more than 11 minutes and made it 21-8.
More on-target shooting and Wichita State could have really opened it up. As it was, the Shockers had a 15-0 run before Odister's 3, then ran off nine more in a row, before Cal Poly reached double figures with less than three minutes to go.
---