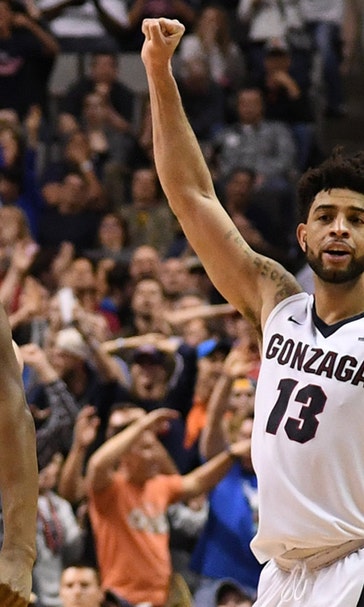 Why this could finally be Gonzaga's year to reach the Final Four
March 24, 2017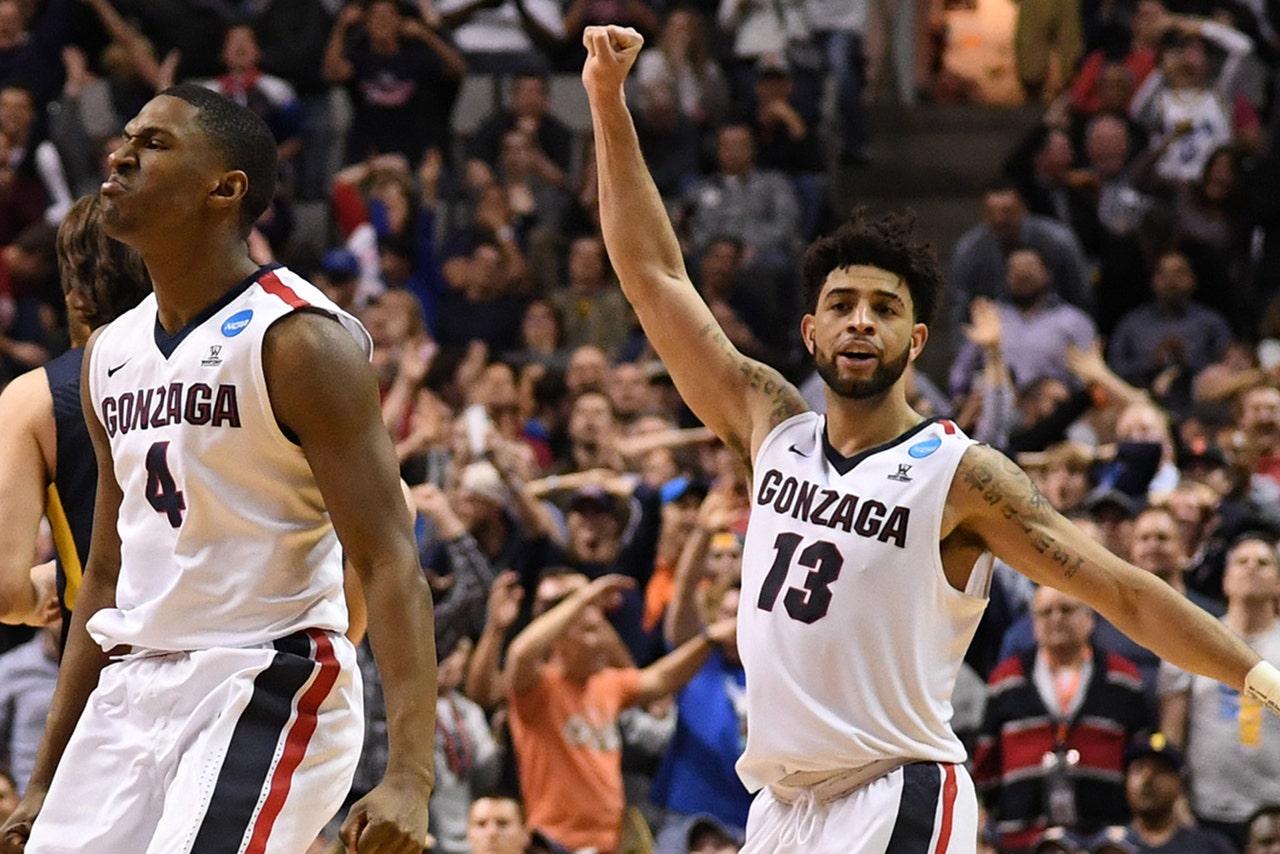 SAN JOSE, Calif. -- When the final horn sounded -- after a frantic 21 seconds in which West Virginia missed two potential game-tying, 3-pointers, grabbed two offensive rebounds but never got off another shot -- Gonzaga forward Johnathan Williams thought to himself, "Thank you, Jesus."

Was he excited? Relieved? "A little bit of both," he said.

The West Region's No. 1 seed rewrote the definition of "escape" Thursday, surviving fourth seed West Virginia, 61-58, to advance to Saturday's Elite Eight. If the 'Zags had lost -- which it appeared they might when the Mountaineers took a three-point lead in the final two minutes -- they'd have heard yet another round of 'fraud" this and "overrated" that.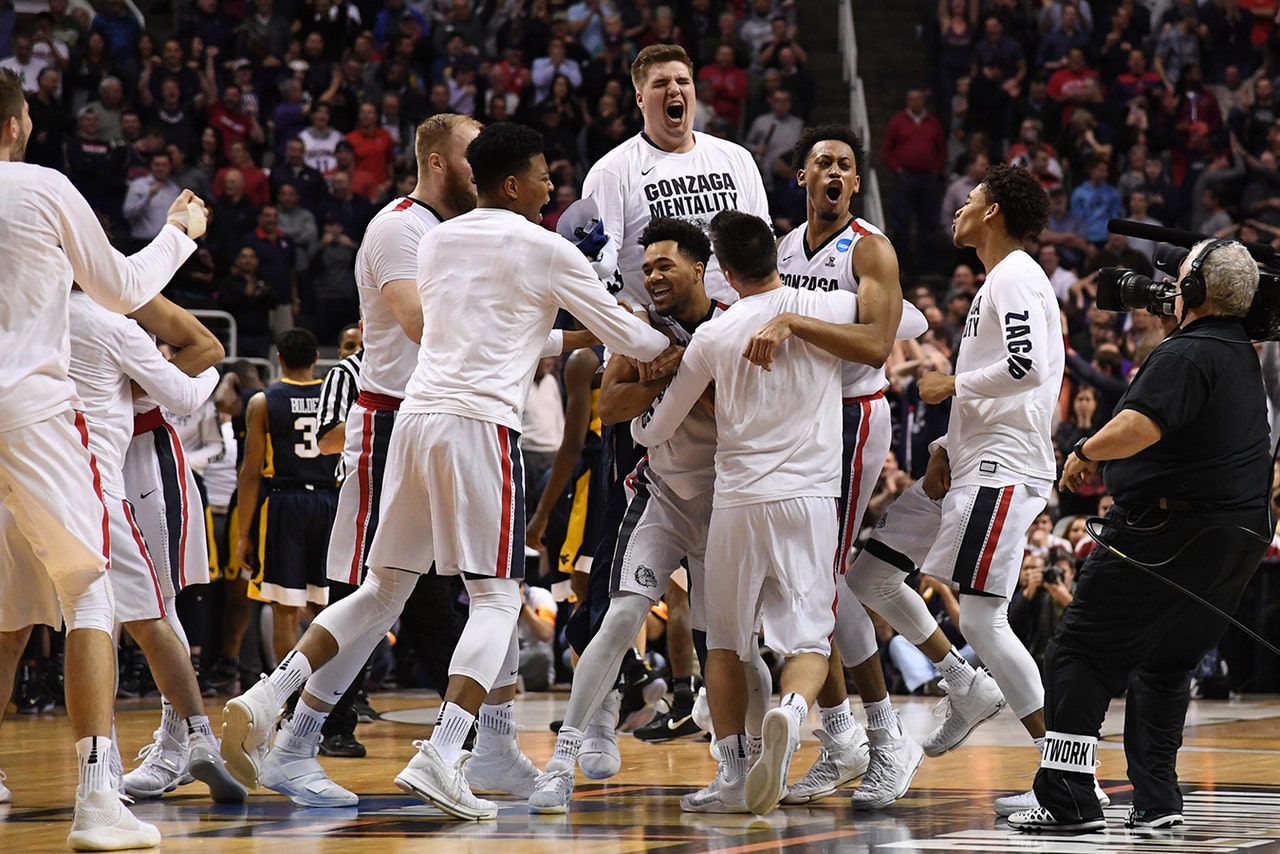 Kyle Terada-USA TODAY Sports

No. 1 seeds can't lose to No. 4 seeds that shoot 26 percent in a game.

But they got it done. Jordan Matthews drained a thrilling go-ahead 3, he and his teammates clamped down on D, West Virginia's Jevon Carter inexplicably refused to pass the ball in the final seconds, and now the 'Zags will play in their second Elite Eight in three seasons.

It's the best shot the school has had to finally make the Final Four.

Gonzaga is indisputably one of the country's most accomplished programs since the dawn of the current century, but that one last milestone -- the Final Four -- has somehow eluded it. Since Mark Few ascended to head coach in 1999-2000, 31 different programs -- everyone from Georgia Tech to George Mason, VCU to LSU -- have climbed that mountain at least once.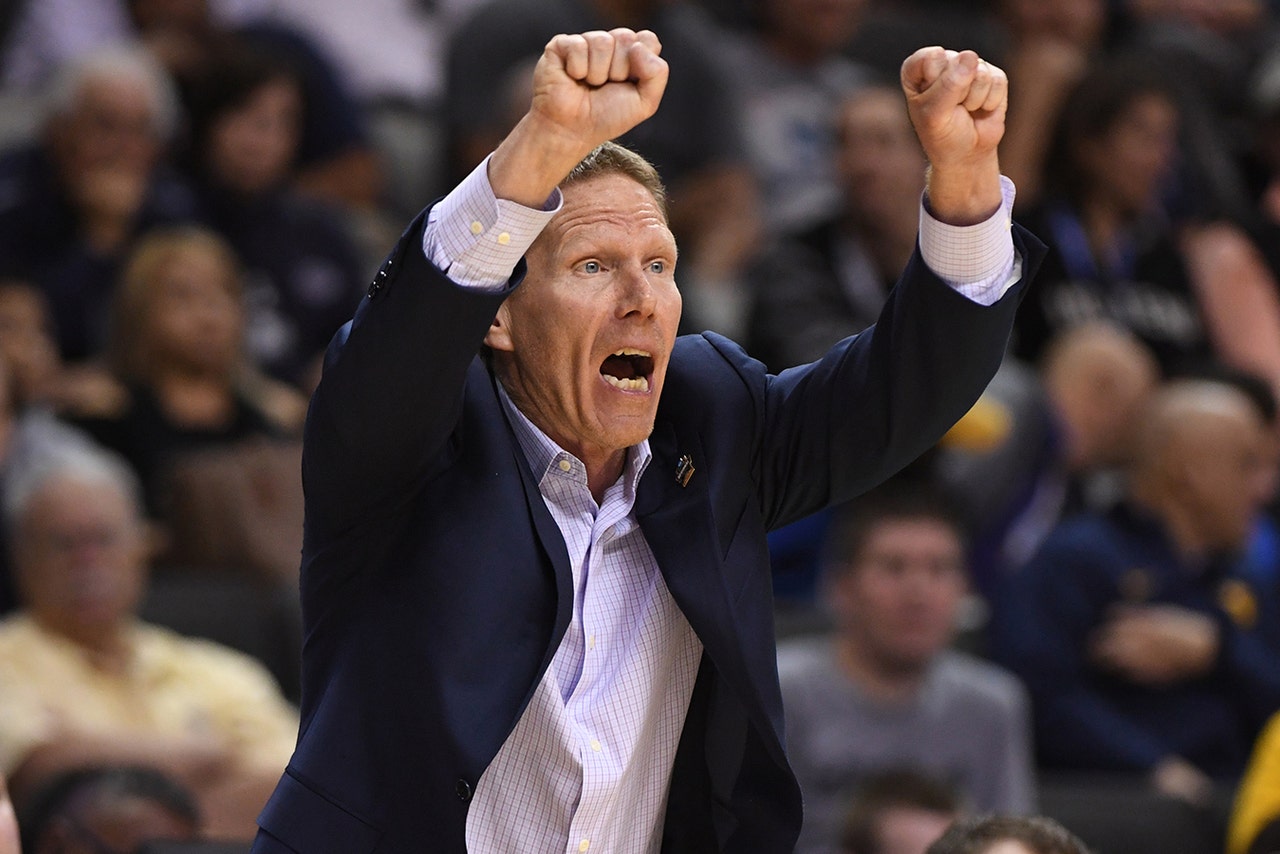 Kyle Terada-USA TODAY Sports

The 'Zags, despite winning nearly 82 percent of their games under Few, have not. But they've also never had a better opportunity than they do now.

The last Gonzaga team to draw a No. 1 seed, in 2013, had the misfortune of drawing then-unheralded Wichita State as its second-round opponent. The Shockers knocked off not only the 'Zags but No. 2 seed Ohio State and very nearly eventual national champ Louisville before all was said and done.

Gonzaga's dominant 2015 team was a No. 2 seed that had the misfortune of drawing eventual national champ Duke as the No. 1 seed in its region. No shame losing to Jahlil Okafor, Justise Winslow and Tyus Jones, but still a disappointing finish for a team that went 35-3.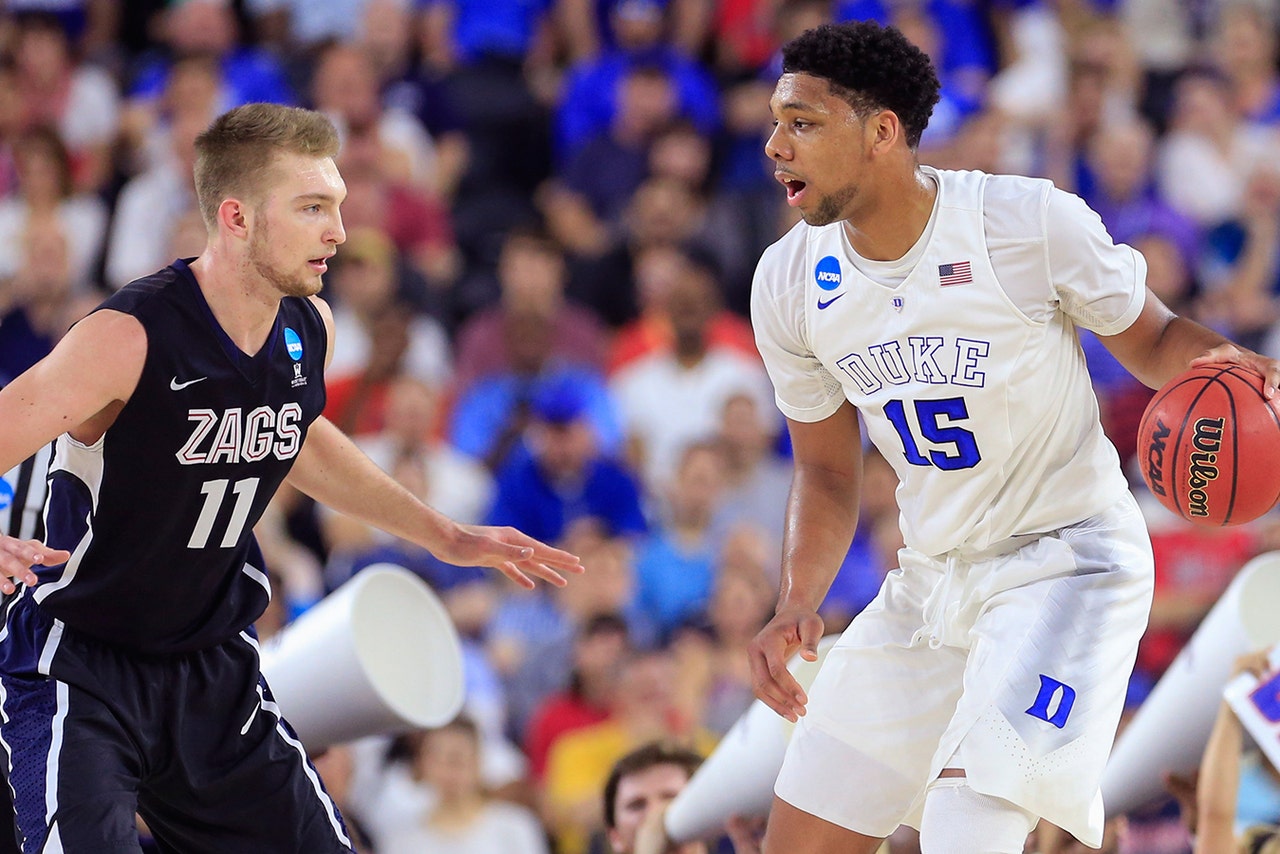 Duke center Jahlil Okafor dribbles against Gonzaga forward Domantas Sabonis in the finals of the south regional of the 2015 NCAA Tournament. Kevin Jairaj-USA TODAY Sports

Prior to that, there was the Adam Morrison-led 2006 team -- a No. 3 seed -- that lost to No. 2 seed UCLA in the Sweet 16, and the second-seeded 2004 team that 10th seed Nevada upset in the second round.

But now come the 'Zags of 2017, 35-1, the No. 1 team in the country nearly all season per Ken Pomeroy and Jeff Sagarin, now one win away from finally checking off that box. And they'll do it against an 11th-seeded Xavier team that's unquestionably playing better than its No. 11 seed but is hardly 2015 Duke (or any number of other past tourney foes to whom they've lost).

In his postgame press conference, Few's own opening statement included an acknowledgement that "we're 40 minutes away from a Final Four, which is something we set our sights on at the start of the year." But when a reporter subsequently asked him about getting that "monkey off your back," you could tell the 18-year head coach had heard that phrase one too many times.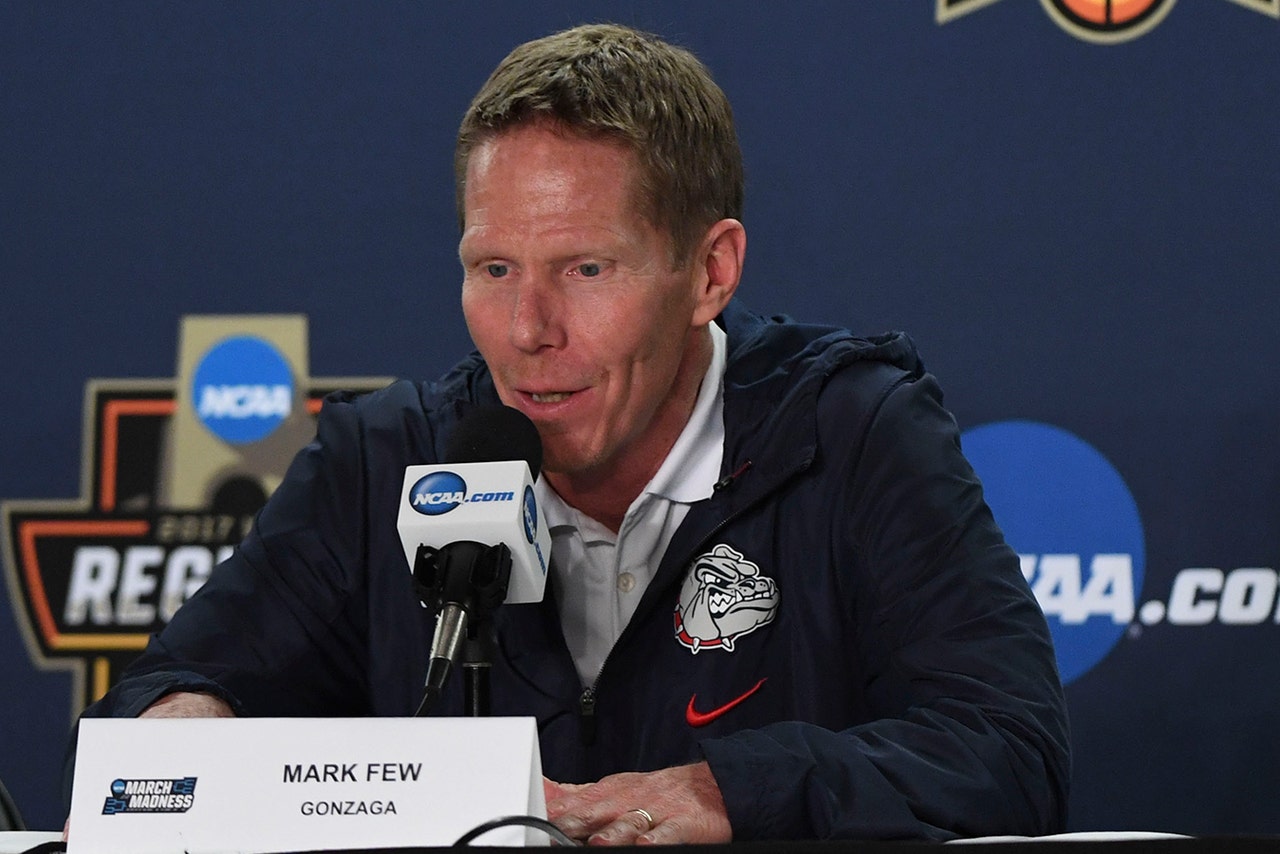 Kyle Terada-USA TODAY Sports

"First of all, I don't know that I have a monkey on my back," he said. "I certainly don't wake up with one or walk around with one. So I don't think these guys think I have one. I don't think my wife thinks I have one or anybody in my family, close friends. Fishing buddies never talk about it."

OK then. What would be a better way to put "that one really big milestone that everyone associated with your program so desperately, desperately wants?

"It would be phenomenal to get these guys, this team that I love deeply, the experience to go to a Final Four," Few said. "It would be phenomenal to give that satisfaction to all the players that I've been so lucky to coach, and to give it to a university that has treated me so incredibly well, and to Spokane who has just been an unbelievable community for us to have our program. But it's not about me and my monkeys and my dogs and my cats; it's about them."

Fair enough.

The players who've gotten him so close this year frankly aren't as glamorous as Morrison, Kelly Olnyk, Ronny Turiaf, Dan Dickau and any number of other ex-Gonzaga stars that couldn't quite get to hallowed ground. Point guard Nigel Williams-Goss was his conference's player of the year but shot just 2-of-10 against West Virginia. Rotund Polish center Przemek Karnowski has been there seemingly for 19 years but is not exactly a coveted future NBA big man.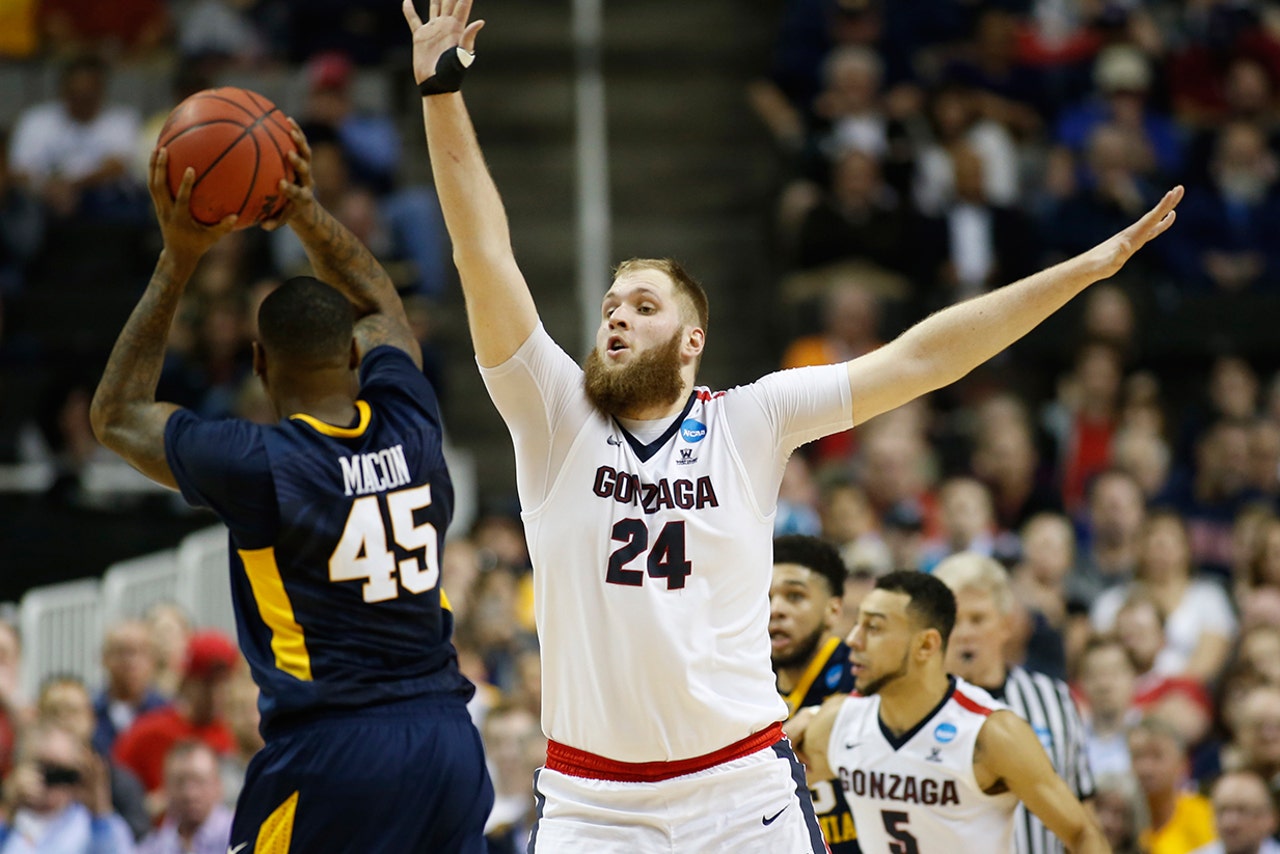 Stan Szeto-USA TODAY Sports

Collectively, though, this is Few's most complete team. Longtime program observers all say so. The numbers confirm it. And now, come Saturday, they'll have a golden opportunity to validate that opinion.

"That whole Spokane community, they want a Final Four," said Williams, a fourth-year junior and former Missouri transfer. "It would be great to be able to give it to them."

Maybe this frantic escape was a sign. Maybe this is meant to be the year it finally happens.


---
---