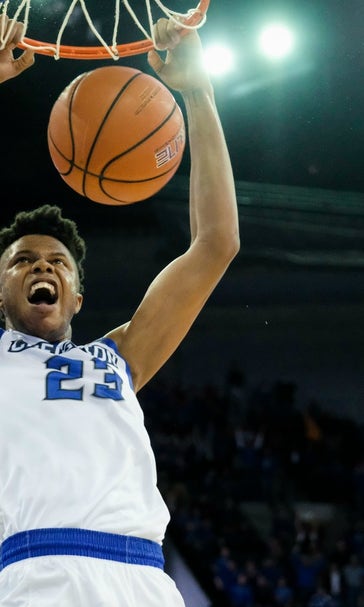 Why Justin Patton will be key for a potential Creighton Final Four run
December 14, 2016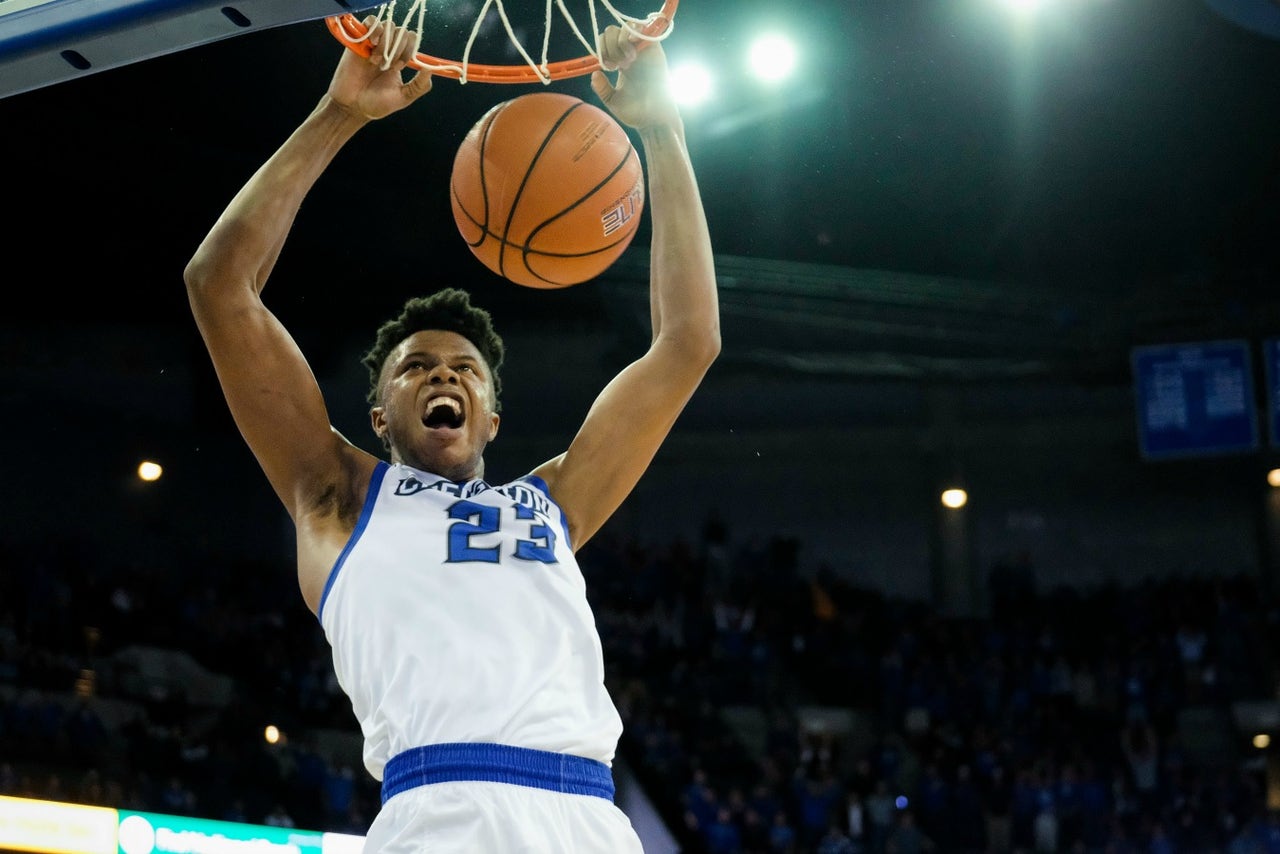 There might not be a more pleasant surprise in all of college basketball than the Creighton Blue Jays. A team that is sometimes forgotten in the Big East conversation behind Villanova and Xavier is now 9-0 and ranked No. 10 in the country following Wednesday night's win over cross-state rival Nebraska.
For Creighton this year, so much of the credit has gone to the backcourt of Maurice Watson Jr. and Marcus Foster, and with good reason: The pair is averaging over 31 points a game, while Watson's 8.9 assists per contest rank second nationally behind only UCLA's Lonzo Ball.
But while so much focus is on the backcourt, what has gotten lost in the shuffle is that the Blue Jays have quietly gotten a ton of production from their frontcourt, specifically from forward Justin Patton. The redshirt freshman is averaging 12 points and a team-high 6.7 rebounds per game, and his field goal percentage is at a staggering 80 percent, which ranks second in the country.
So where did Patton come from? The backstory is kind of interesting, as Creighton coach Greg McDermott described Patton's meteoric rise during the recruiting process on the latest episode of "The Sidelines" podcast with Evan Daniels.
The full interview can be heard above, but here is what McDermott said about Patton specifically:
"Justin, if you watched him play, his junior year in high school he averaged nine points and six rebounds and really was not a dominant player whatsoever," McDermott told Daniels. "Fast forward to June when he finished his high school season and he came to our team camp and was a totally different player. He had caught up with his body, from a coordination standpoint he was better. But you could see the skill level. He was oozing with potential.
Fortunately, we were able to get him committed before he got out on the circuit and guys like you [Daniels] could watch him play. And now it's just been a matter of constant development and a lot of hard work developing his skill level and developing his body."
What might be most interesting is that even after Patton developed into a five-star prospect during his senior year of high school, it wasn't an easy transition to college. McDermott made the unusual decision to redshirt Patton to allow him to grow into his body and add strength in the weight room, a move that to Patton's credit, he agreed to. And the dividends are paying off this season.
So what can Patton bring to the Blue Jays long-term? Well, we know their offense is good -- Creighton averages 89 points per game, ninth best nationally -- but McDermott believes that for them to reach their potential -- and right now, Creighton is "Final Four good" -- they need to improve defensively.
That's where Patton comes in.
"I think defensively, this team has a lot of room to grow," McDermott said. "I think as Justin Patton continues to improve defensively I think we grow with him. His ability to defend a ball screen and switch on ball screens as we move on with the season, protect the rim a little bit better and more consistently, I think it helps our defense grow."
The excerpt on Patton is just a small part of the conversation between McDermott and Evan, as the two discuss everything from McDermott's humble beginnings, to watching son Doug play high school basketball with Harrison Barnes, and what it was actually like to coach Doug at the college level.
And if you enjoyed the interview with Coach McDermott, remember, it's just the latest on 'The Sidelines' podcast, as Evan welcomes big-name guests all season long. In past episodes, Evan has interviewed everyone from legendary Duke coach Mike Krzyzewski to Villanova's Jay Wright and former NBA All-Star Dan Majerle.
Remember also that you can have new episodes of 'The Sidelines' podcast delivered to you every week by subscribing below.
SUBSCRIBE: iTunes | Google Play | SoundCloud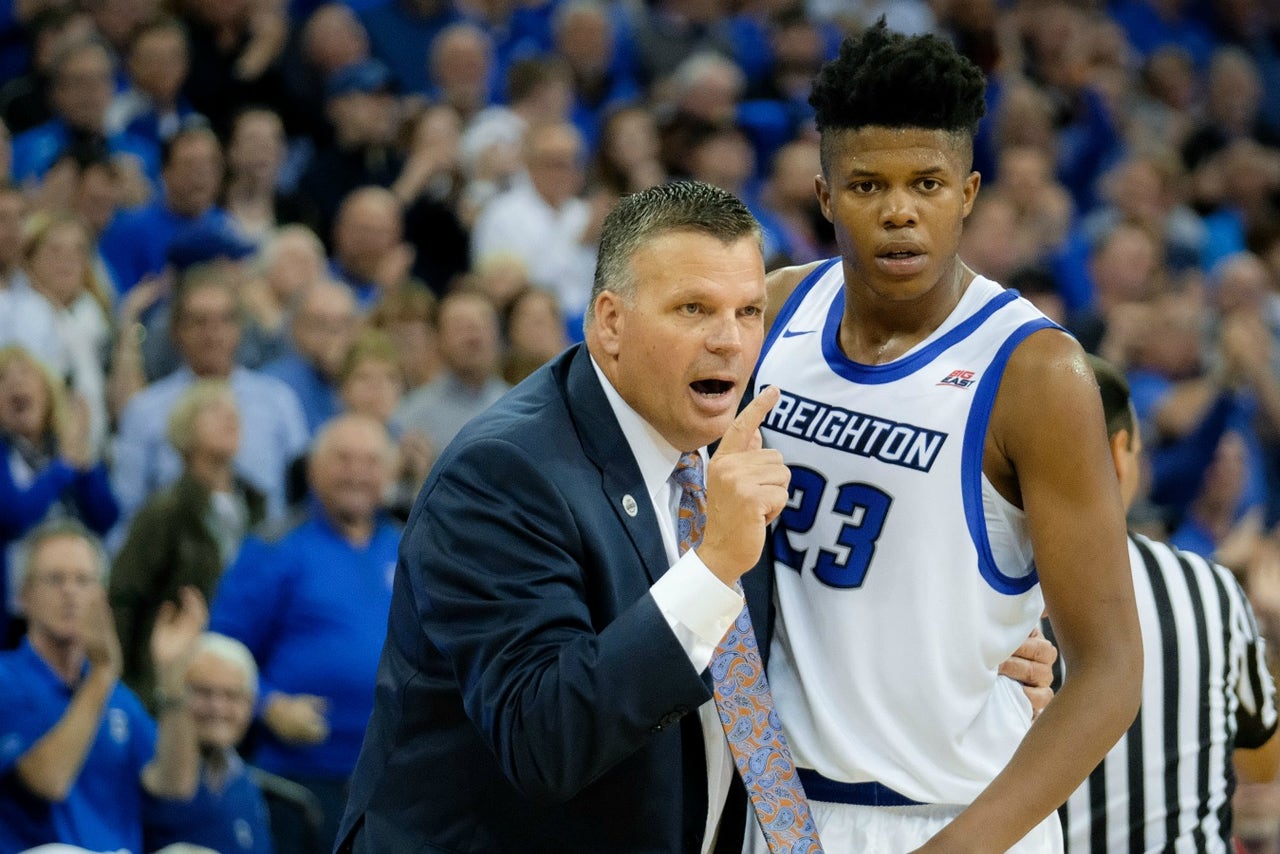 ---