What will Creighton do now after Maurice Watson's injury?
Published
Jan. 18, 2017 3:57 p.m. ET



The biggest news of the weekend was the unfortunate injury to Creighton guard Maurice Watson, who suffered a torn ACL to his left knee in a win over Xavier on Monday.

Watson has been a big part of Creighton's 18-1 start, as he led the nation in assists at 8.8 a game and was certainly a candidate to make the post-season All-American teams. But with Watson out, the Bluejays have to move on find a way to fill his void.

"Watson was the focal point of everything they did," former Creighton player and FS1 college basketball analyst Nick Bahe said on Wednesday. "Fast pace, ball screens, half court sets, etc. So they are going to have to slightly re-invent themselves."

So what are the options? There's actually a few. But the position is likely to be attacked by committee.

Head coach Greg McDermott has a trust level with senior Isaiah Zierden — and he played a season-high 31 minutes against Xavier, which I don't think is a coincidence. Freshman Davion Mintz, who the Bluejay staff thought highly of coming into the season, will likely see increased minutes. Junior Tyler Clement is an option as well.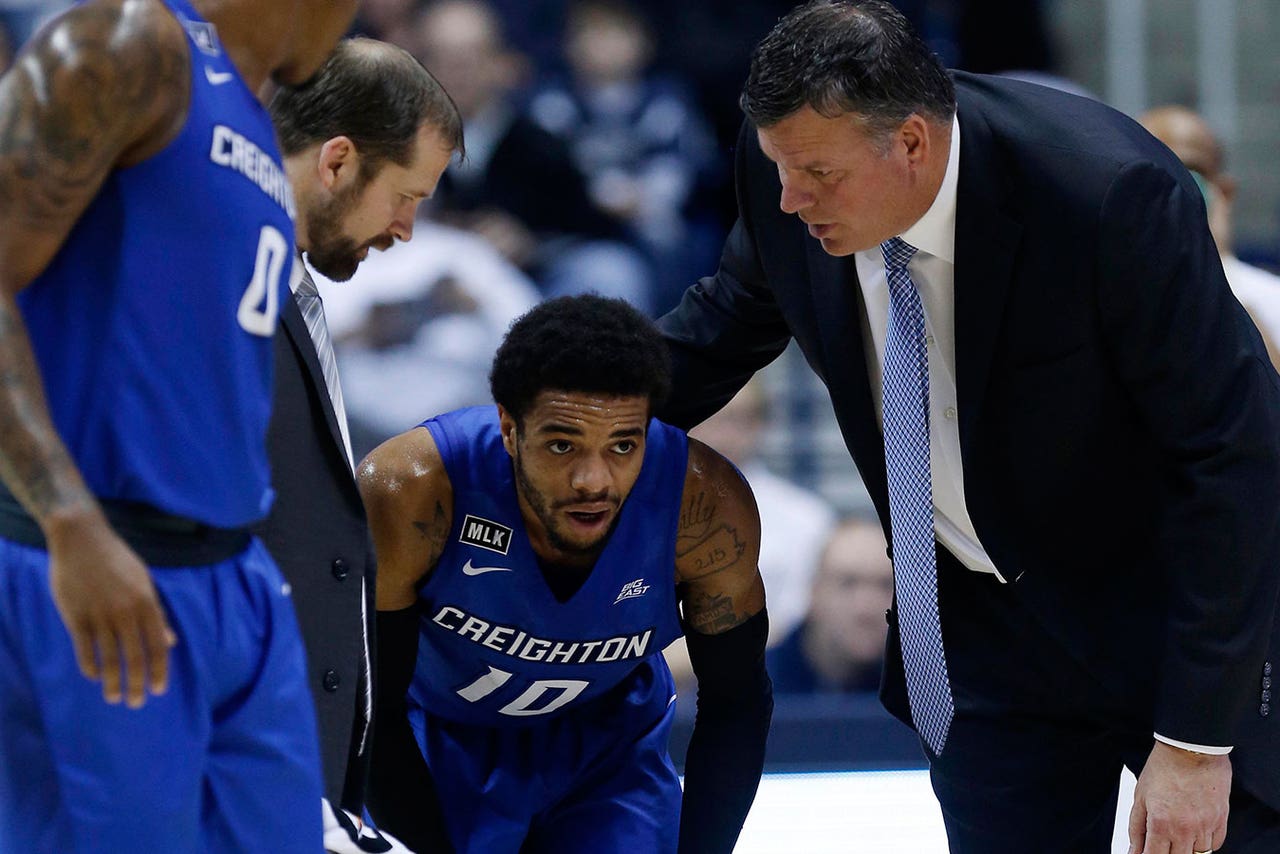 From talking to sources around the program, utilizing versatile forward Ronnie Harrell could be another intriguing option and something they Bluejays may very well toy with. While Marcus Foster and Khyri Thomas are primarily used in scoring roles, it wouldn't be a surprise to see them have the ball in their hands a little more.

"There's going to be some experimentation in practice," McDermott said at Creighton's press conference on Wednesday. "We haven't played much without Maurice in games or practice.

"We have to tinker with some things to see what works the best," he added. "It may be a game-to-game situation."

Without Watson, Creighton will likely be forced to play a little different than they have this year. They won't be quite as fast without him to push the tempo, but there's potential for more ball movement, which could be beneficial. As good as Foster has been, if there's a knock on him, it's that he has a tendency to over-dribble.

"There will be some changes with what we do offensively, because a lot of what we did was built around his skill set," McDermott said.

The loss of Watson obviously hurts, but the Bluejays still have a roster full of talent, potentially multiple NBA players in Justin Patton and Foster, and a team full of shooters. It's too early to write them off.

"There's a lot of pride in that locker room and some guys that have been through some intense battles, and the Xavier game is an example of that," McDermott said.

The Bluejays are in the midst of a four-day break, but all eyes will be on them on Saturday when they host Marquette to see how they respond and handle the position going forward.

17-year-old Markus Howard emerging at Marquette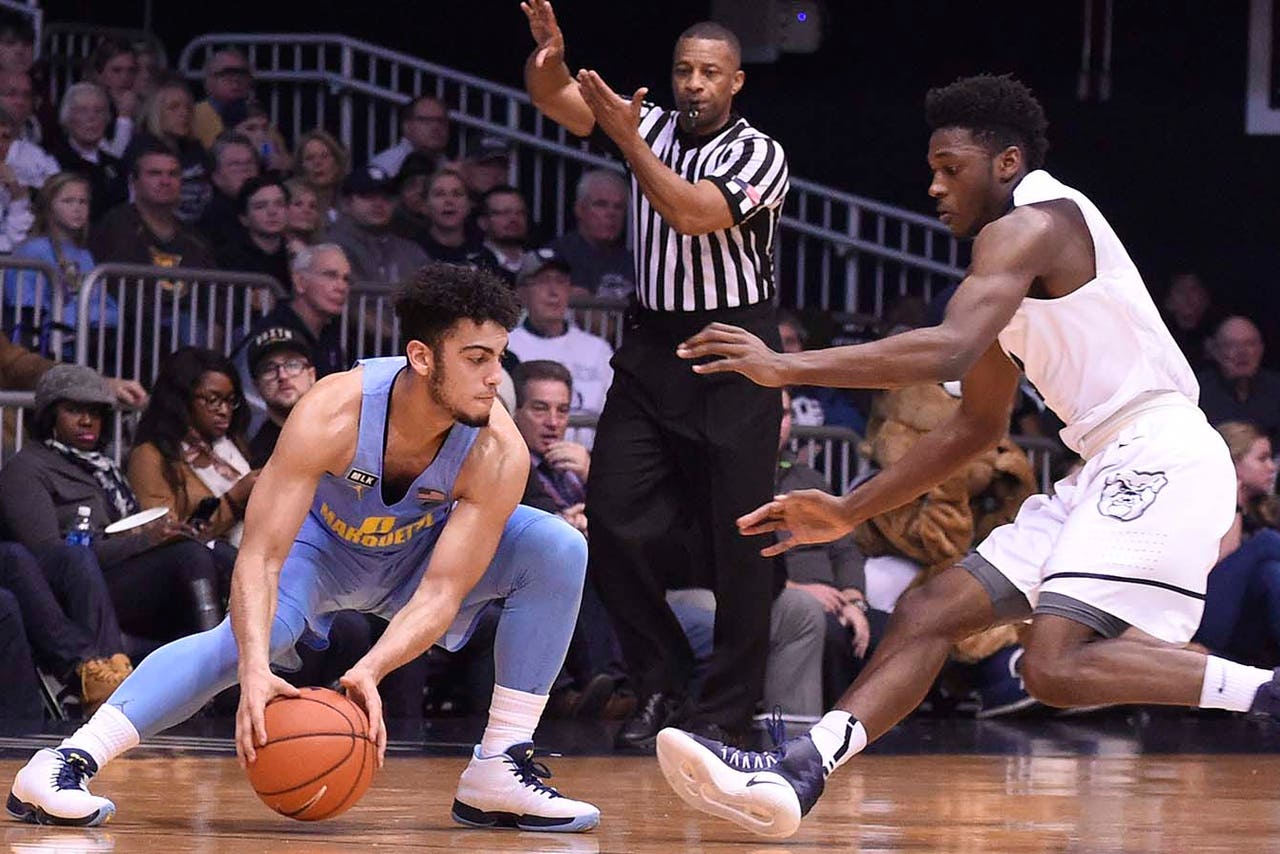 Freshman Markus Howard should technically still be in high school, but instead the 5-foot-11 guard is averaging nearly 22 minutes a game for Steve Wojciechowski.

And he's being increasingly more productive in those minutes too.

Howard, 17, opted to graduate from Henderson (Nev.) Findlay Prep early last year and enroll at Marquette. That decision has paid off for Howard and the Golden Eagles, and he's become one of the focal points of their team.

"I think he's phenomenal," Seton Hall coach Kevin Willard said on a Big East conference call last week.

Howard has scored in double figures in 10 of the last 12 games, scoring more than 20 in five of them, including 22 against Willard's Pirates.

"I think with each game he gets more and more comfortable," Wojciechowski told FOX Sports.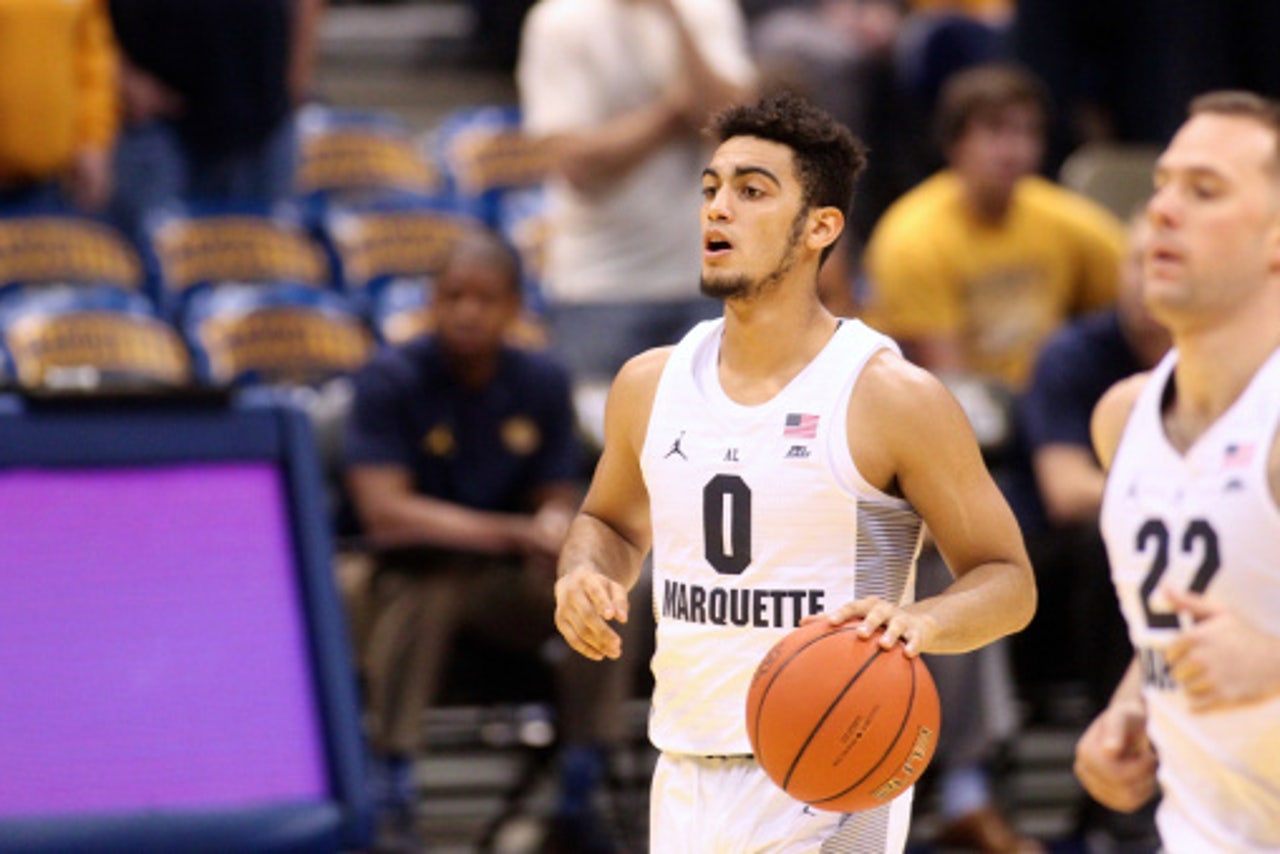 That's evident.

Howard's numbers are increasingly getting better. One area he's excelled at since arriving on campus is his shot making from long-range. Howard is shooting nearly 52-percent from three, which is good for No. 18 in the country.

"That's how he shoots on a daily basis," Wojciechowski said. "He's an elite shooter."

But according to Wojciechowski, Howard wants to be a complete player. In high school, the Arizona native spent plenty of time off the ball, so he's still developing his feel for the point guard position.

"He wants to be a complete player," Wojciechowski said.

"He's played point guard on and off in his career, really continuing to improve from a decision standpoint, when to pass and when to shoot," he added. "He's doing better at that, no doubt. He can impact the game with his passing too."

Howard is currently averaging 12.9 points and 2.2 assists a game for Marquette, which sits at 12-6 and 3-3 in the Big East conference.

Three storylines from Hoophall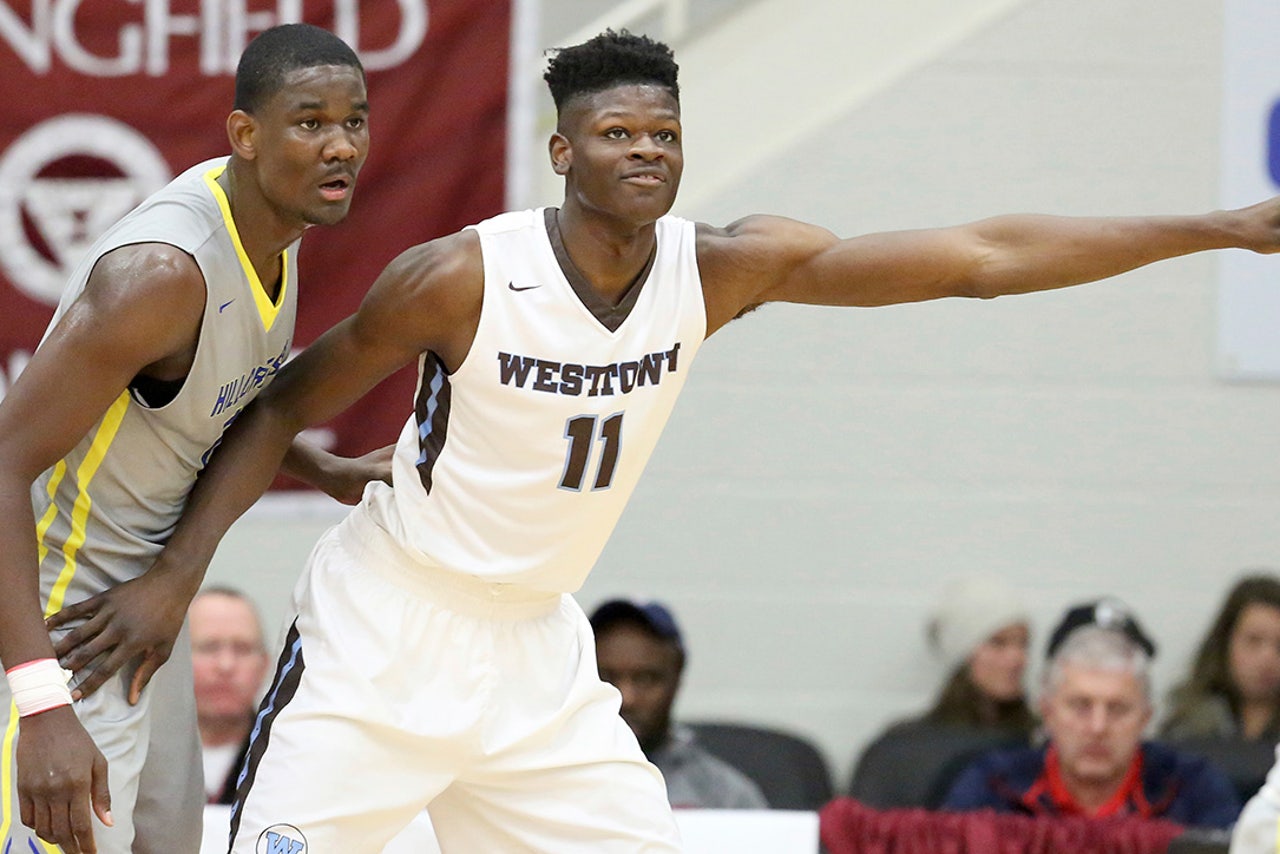 Mohamed Bamba

Over the weekend, I covered the Hoophall Classic, which is annually one of the best high school events in the country. A host of the nation's best prospect hit the court, including five-star prospects Mohamed Bamba, Michael Porter and Brian Bowen.

What were the biggest storylines from the event?

Bamba moving forward with recruitment: Bamba, who ranks No. 2 overall by Scout.com, narrowed his list of schools to Duke, Kentucky, Michigan and Texas. He's already taken official visits to the last two. Perhaps the biggest news from him this weekend is that he set up an official visit to Kentucky for this coming weekend. Kentucky already has the No. 1 recruiting class in the country with five recruits ranked among the top 45 players in the 2017 class. Bamba said Duke is also working on an official visit date and he plans to visit them.

Michael Porter stakes claim for No. 1: Since his days as an underclassmen, Washington signee Michael Porter has been thought of as an elite prospect in the 2017 class. But over the weekend, Porter made his case for the No. 1 overall spot. The 6-foot-8 wing scored 37 points and was nothing short of sensational in a win over Oak Hill. Porter hit four threes, scored off of post-ups, hit mid-range jumpers and showed his athleticism at the rim. At his size, Porter is a mismatch problem and a versatile scorer. DeAndre Ayton is currently No. 1 ahead of Bamba, but Porter is now firmly in that conversation.

What's Brian Bowen's plan? Five-star wing Brian Bowen is nearing the end of his college recruitment. Bowen, who was selected for the McDonald's All-American game, has taken official visits to Arizona, Creighton, NC State and Texas. Bowen said that he would take a trip to Michigan State on Jan. 29. Bowen is expected to make his college choice quickly after that trip.


---