Watch Duke's Grayson Allen get smacked in the face after tying up Louisville player
BY Chris Bahr • January 14, 2017
It's never a dull game when Grayson Allen is involved.

The Duke guard, whose unfortunate habit of tripping opposing players earned him an indefinite (see: one-game) suspension last month, got tangled up with Donovan Mitchell in the Blue Devils' 78-69 loss at Louisville on Saturday. Allen appeared to take a forearm to the forehead from Mitchell – before also smacking himself in the face – as both players fell to the floor.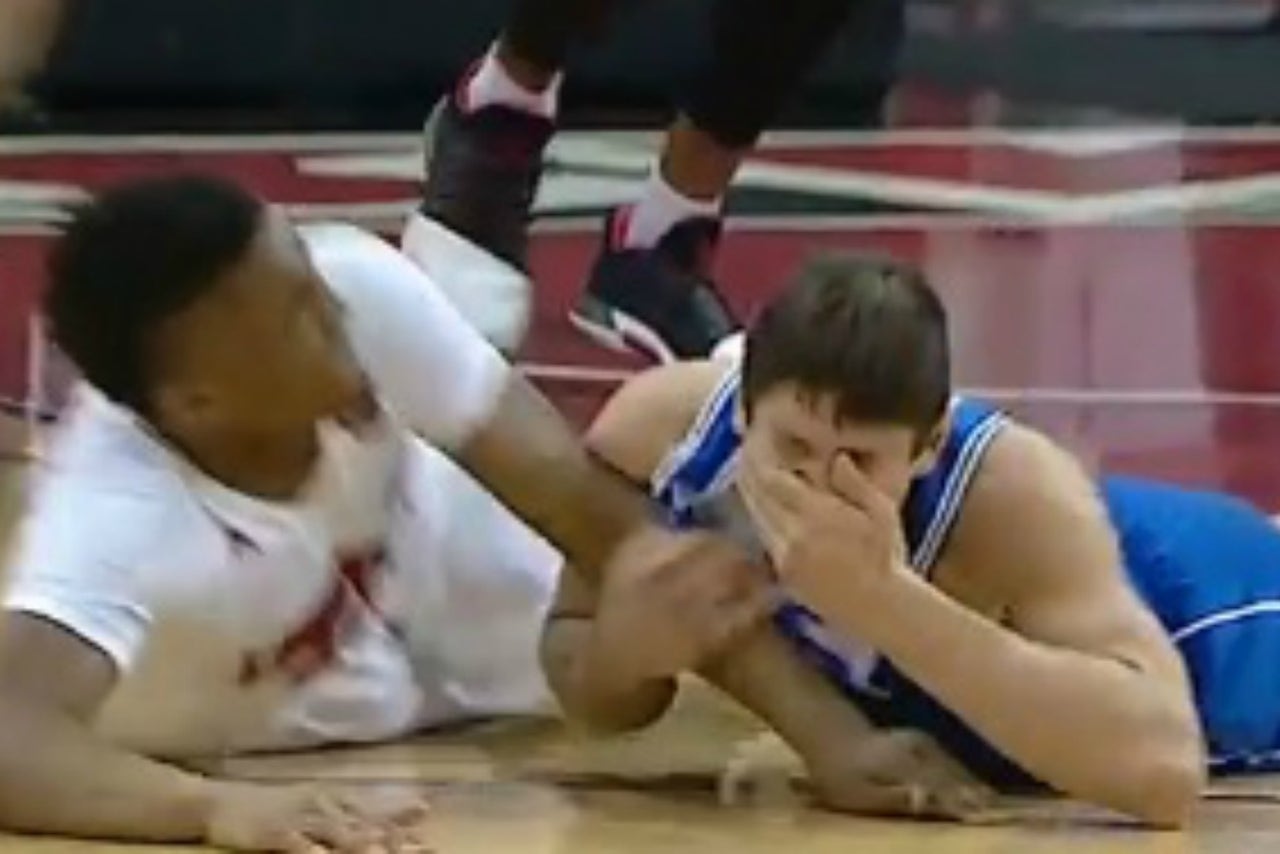 Allen finished with a game-high 23 points, five assists and five turnovers as the seventh-ranked Blue Devils fell to 14-4 overall and 2-3 in the ACC. The 14th-ranked Cardinals improved to 15-3 (3-2).


---