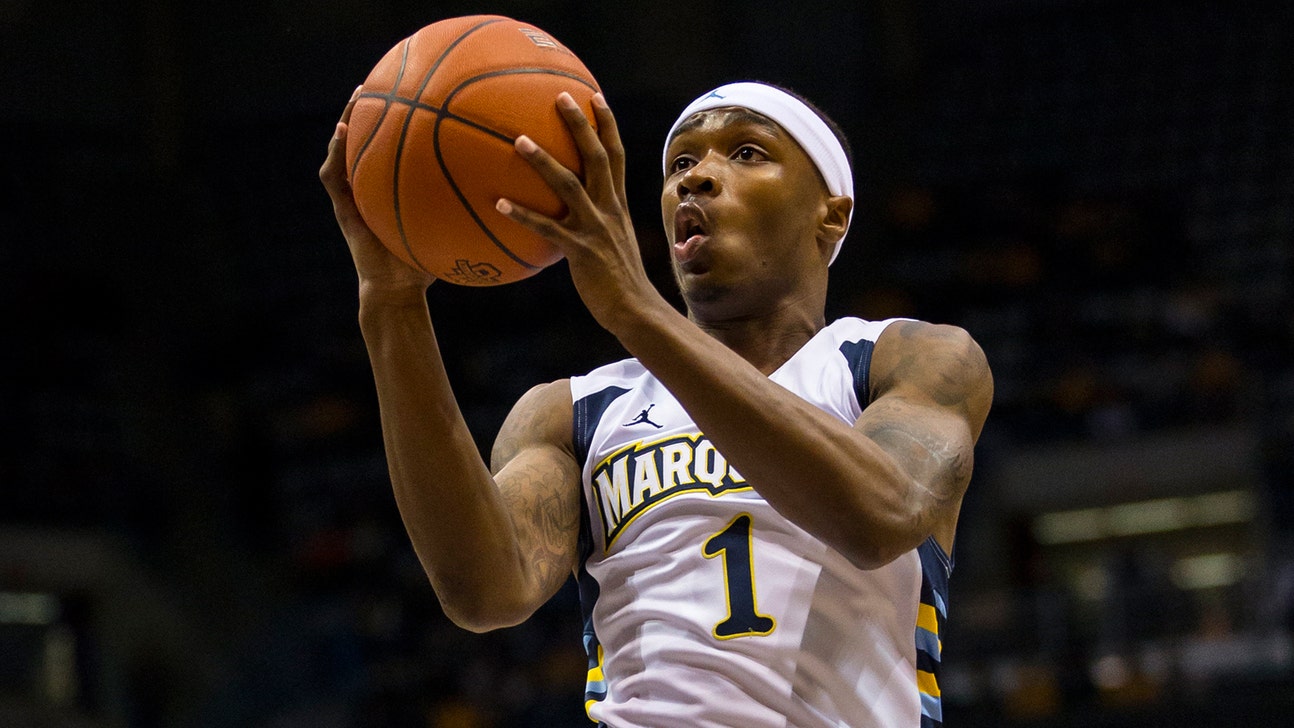 WATCH: Duane Wilson's clutch overtime bucket secures Marquette's first win of the season
Published
Nov. 17, 2015 10:21 a.m. ET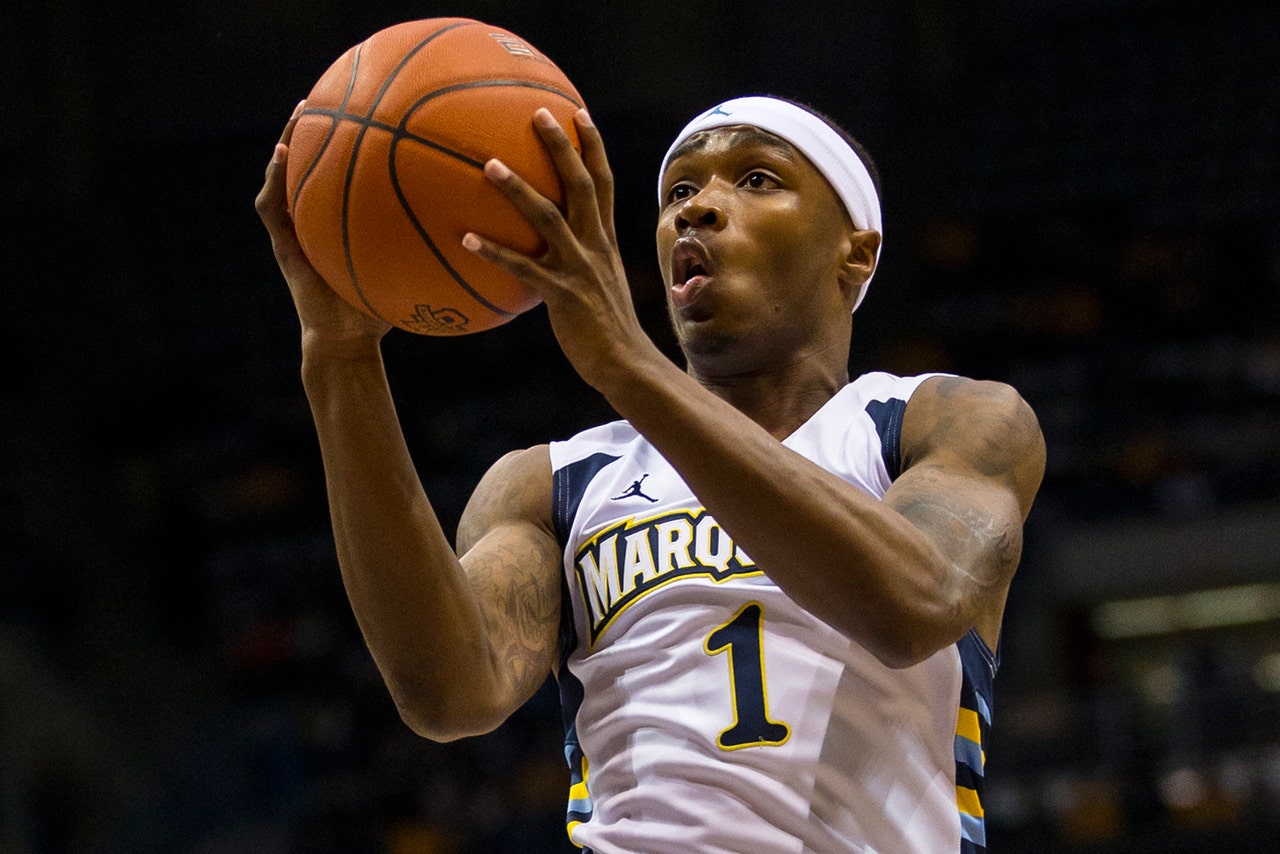 Marquette guard Duane Wilson had struggled on Monday night against IUPUI.
Wilson had committed five first-half turnovers and was 1-of-8 from the field in the second half and overtime, as the Golden Eagles were attempting to stave off an upset bid from the Jaguars.
With 20 second left -- and six ticks remaining on the shot clock -- Wilson had the ball at the top of the key. He crossed over and beat Mason Archie to the left side of the basket for the layup and the harm. Wilson completed the 3-point play, which iced a 75-71 overtime win for the Golden Eagles.
"That layup was huge," Marquette head coach Steve Wojciechowski said following the game. "It made it a two-possession game. Duane has a great attribute that a lot of good scorers have: they have amnesia. Sometimes as a coach I wish I had that. But Duane is not afraid of the moment and I think that play at the end of the game showed that."
Wilson finished with 16 points, seven rebounds and three assists.
The Golden Eagles host Iowa on Thursday night, part of the Gavitt Tipoff Games.
---