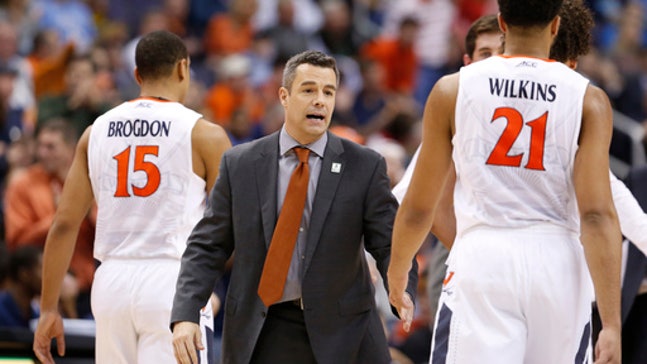 Virginia No. 1 seed in NCAA Midwest without conference title
Published
Mar. 13, 2016 11:07 p.m. ET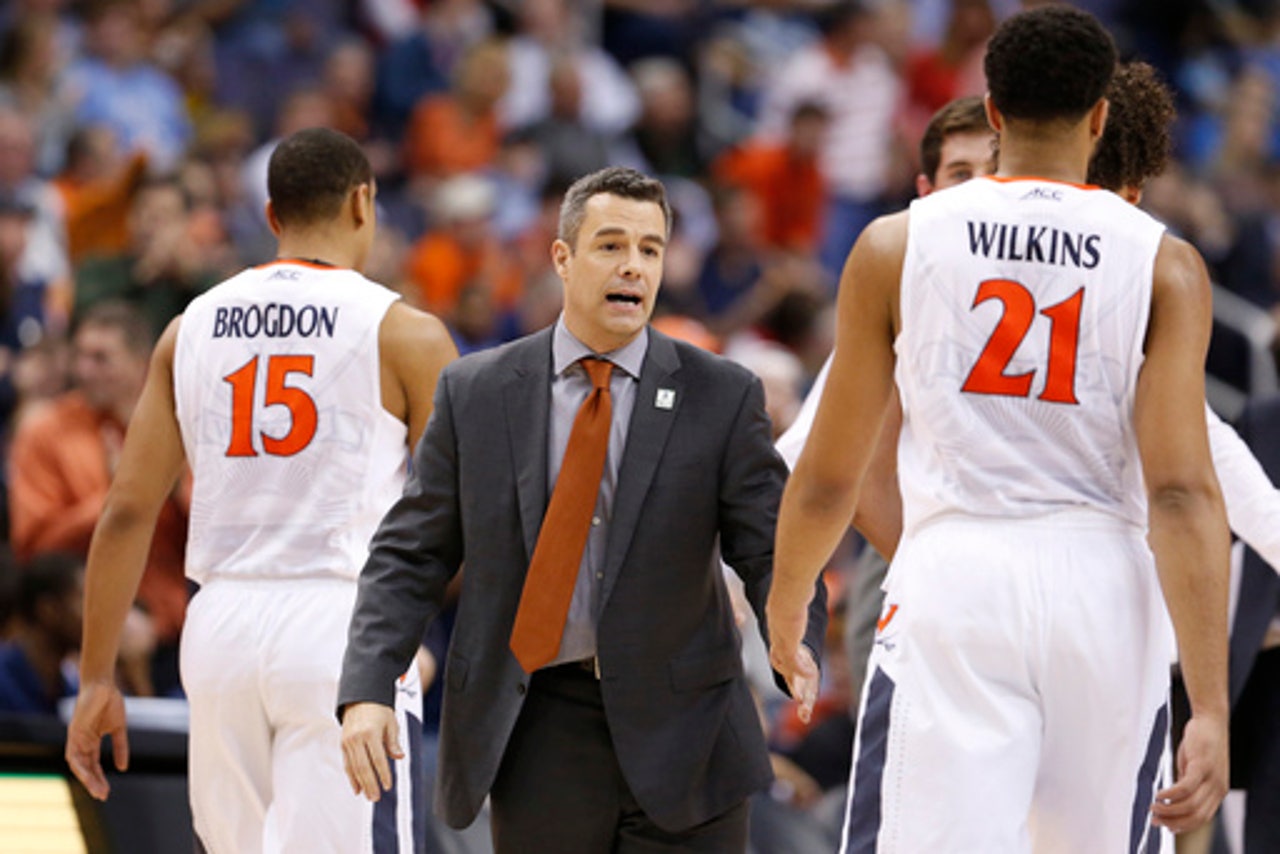 Virginia is a No. 1 seed in the NCAA Tournament even without a conference title this season.
The Cavaliers (26-7) are the top team in the Midwest Region, and will play Mid-Eastern Conference champion Hampton (21-10) in their tournament opener Thursday in Raleigh, North Carolina.
After finishing the ACC regular season a game behind North Carolina, the Cavaliers advanced to the tournament championship game and lost to the Tar Heels 61-57 on Saturday.
Michigan State (29-5), which won the Big Ten tournament championship earlier Sunday, is the No. 2 seed in the Midwest Region.
While an ACC runner-up, Virginia had some impressive non-conference wins. There was a three-game stretch in December when the Cavaliers beat No. 9 West Virginia, No. 3 Villanova and No. 24 California.
---