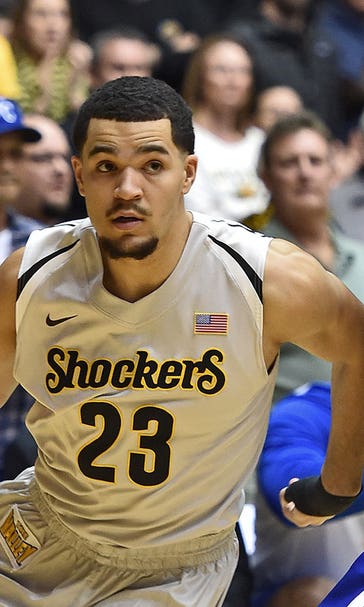 VanVleet leads way as No. 15 Wichita State downs Indiana State
BY foxsports • February 12, 2015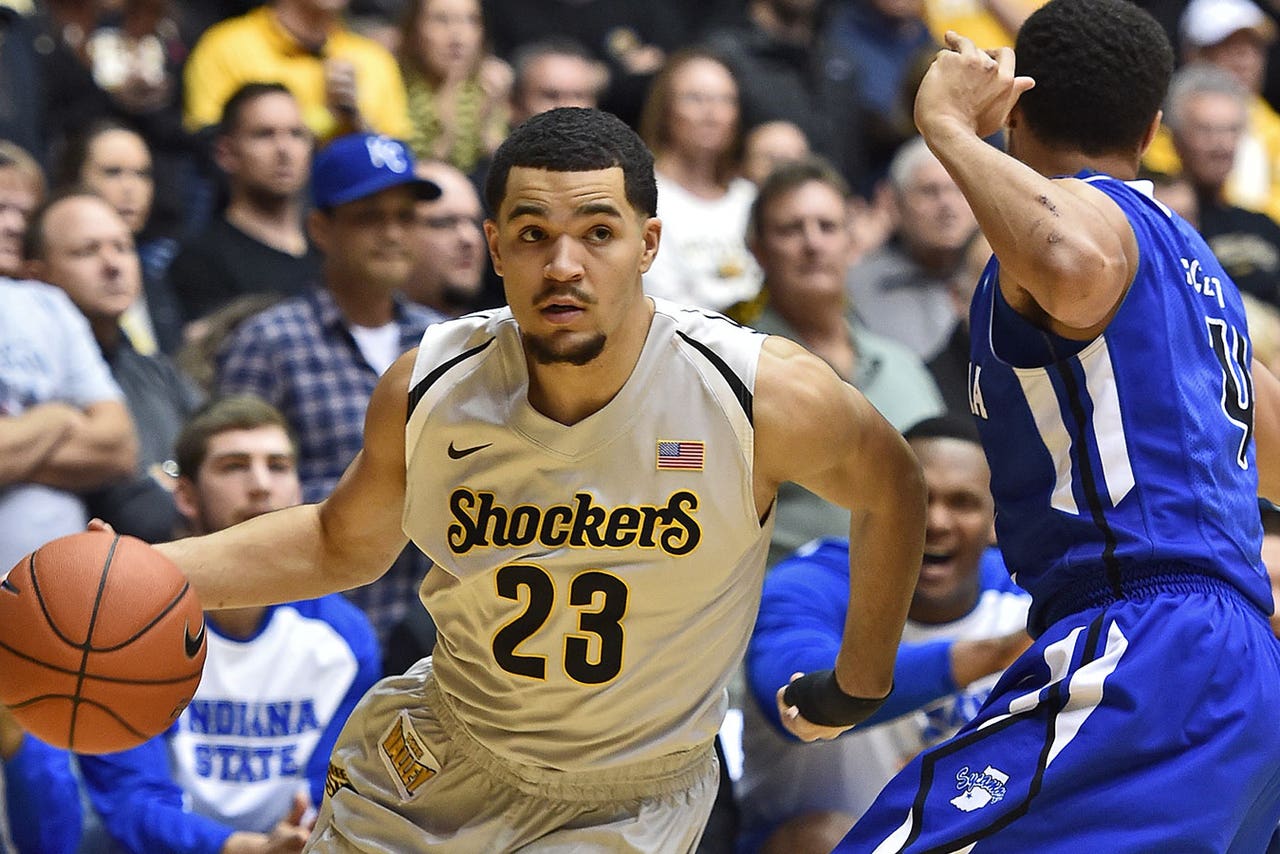 Fred VanVleet looks so nonchalant on the court that nobody could be faulted for giving him a good shake - you know, just to make sure the talented point guard is still awake.
Then you realize he just put up a triple-double. Or poured in a bunch of points.
Wichita State's floor leader followed up his rare statistical achievement from last weekend with a big scoring outburst Wednesday night, scoring 21 points and leading the No. 15 Shockers to a 74-57 victory over Indiana State.
''Fred may look like he's casual,'' Sycamores coach Greg Lansing said, ''but he has complete control at all times. He doesn't have any weaknesses.''
VanVleet also had six rebounds, four assists and three steals Wednesday night.
''Fred is amazing,'' said Darius Carter, who added 17 points for the Shockers. ''I love playing with him. He's a great point guard. I love that he's like a coach on the floor, and I can come ask him anything for any position and he knows everything.''
Tekele Cotton also had 16 points as Wichita State (22-3, 12-1 Missouri Valley) beat Indiana State (12-13, 8-5) for the fifth straight time. The Shockers have won 30 straight at home, the fourth-best active streak in the nation.
''That's a big-time number right there,'' Cotton said. ''That's a big-time accomplishment.''
Tre Bennett had 11 points to lead Indiana State. Backcourt mate Devonte Brown added 10, but the Sycamores' leading scorer was just 1 for 7 from the field.
VanVleet had the first triple-double by a Shockers player since 1972 in Saturday night's victory over Missouri State, putting up 10 points, 10 boards and 11 assists. But the preseason All-American may have been even more dynamic against the Sycamores, scoring 14 points in the first half and then hitting a key basket whenever things got tight over the final 20 minutes.
During one stretch in the second half, VanVleet hit a floater to extend the Shockers' lead to 44-32. He scored again a minute later, got to the foul line on the next possession, and then threw a nifty alley-oop pass to Carter for a dunk that made it 52-35 with 12:28 to go.
''He was really good, both ends,'' Shockers coach Gregg Marshall said. ''Played really good defense, directed our show. Great leader out there, shot the ball from every area. He's had a couple of really good games in a row.''
VanVleet's offensive outburst came in handy on an off night for Ron Baker. The Shockers' leading scorer had just five points, his only basket coming on a 3-pointer with 11:33 left.
The Sycamores dealt with the din of Koch Arena fairly well in the early going, just as they did in a rare victory in the Shockers' on-campus arena two years ago. But a 17-2 charge fueled by VanVleet and Cotton got the crowd into the game, and back-to-back 3-pointers by VanVleet late in the first half allowed Wichita State to take a 38-24 lead into the break.
Sloppy ball-handling and defensive breakdowns got the better of Indiana State in the second half. Wichita State slowly extended its lead to 20 with about 8 minutes remaining.
The game was the first of a difficult closing stretch for the Shockers, who play five of their final six against teams in the top half of the Valley standings. That stretch builds toward a potential showdown for the league title with No. 13 Northern Iowa on Feb. 28.
The Panthers, also 12-1 in the Valley, beat the Shockers at home last month.
''Just a big difference between those two teams and us,'' Lansing said. ''We're not there yet. We're a team that's somewhere beneath those top two teams.''
TIP-INS
Indiana State: Brenton Scott, a 44 percent 3-point shooter, missed both of his attempts. He finished with six points. ... The Sycamores did not score a point in transition.
Wichita State: Baker was 1 of 6 from the floor, though he did have six rebounds. ... The Shockers had 16 offensive rebounds and only turned the ball over eight times.
BENCH PRODUCTION
One bright spot for Indiana State was its bench play. The Sycamores' reserves outscored the Shockers' backups 21-12. Bennett led the way.
TECHNICAL TROUBLE
Carter picked up a technical foul for uttering a few words at an Indiana State player in the second half. Marshall called the technical ''silly'' and ''not something we condone.''
UP NEXT
Indiana State returns home to play Drake on Saturday.
Wichita State heads to Illinois State on Saturday night.
---