Vanderbilt blew Northwestern game with epic foul gaffe (but it wasn't the only reason)
Published
Mar. 17, 2017 7:33 a.m. ET

A game between two of the best academic schools in the NCAA tournament was incongruously ended by a mindless, mental gaffe that proves just how little difference there is between one shining moment and college basketball infamy.

After a Vanderbilt layup put the Commodores ahead of Northwestern by one point with 17.8 seconds remaining in their first-round game, the Wildcats inbounded and charged down the court to set up a potential go-ahead or game-winning shot. But before guard Bryant McIntosh could get across half court, Vandy's Matthew Fisher-Davis grabbed him to intentionally commit a foul, the kind you see trailing teams make when they want to force their opponent to the free-throw line. He didn't know the score.

But, of course, Vanderbilt wasn't down. It didn't need Northwestern to go to the line. The Commodores were up. And by fouling Northwestern's best player, Fisher-Davis gifted the Wildcats two points that ended up being the decisive ones of the game. Moments later, the clock hit zeroes and Northwestern had won its first ever NCAA tournament game.

https://twitter.com/CBSSports/status/842504894548385792?ref_src=twsrc%5Etfw

Fisher-Davis didn't seem to know what hit him. He looked up at the clock after committing the foul, looked at his bench and appeared to say "I'm stupid, I'm stupid," with a look of dazed regret. He later told reporters he thought his team was down one instead of up one and when he saw a coach pointing at McIntosh to tell Fisher-Davis to cover him, the guard thought he was being instructed to commit the violation. But he summed it up properly: "I made a [dumb] foul."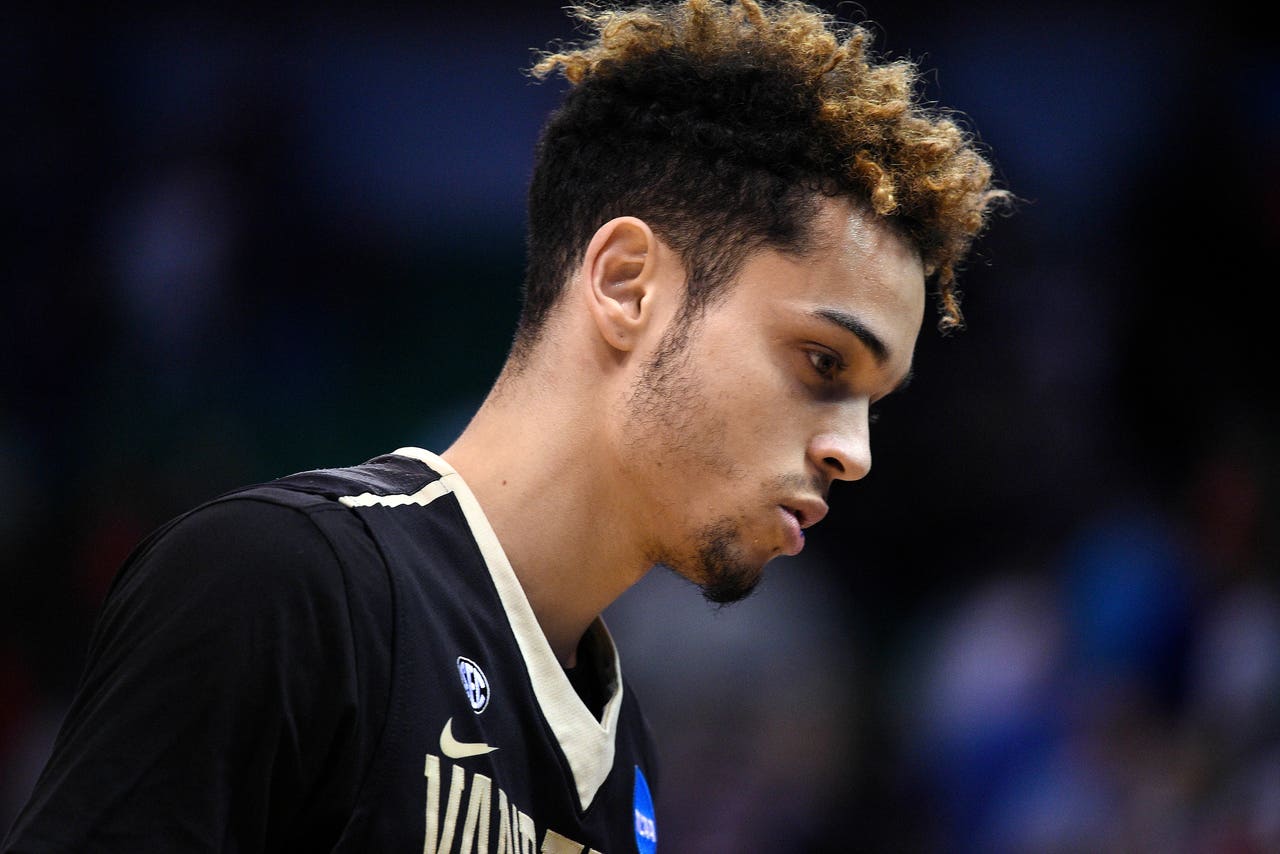 Fisher-Davis earned immediate comparisons to Chris Webber, Fred Brown and other NCAA tournament also-rans who forgot the situation en route to a gut-punch loss. And while he deserves the scrutiny - as much as you want to put on a 20-year-old college junior, at least - don't say he was the sole reason Vanderbilt lost the game. Without the foul, Northwestern still would have had the ball down one with a ton of time left on the clock. McIntosh still had to make his free throws. And even after the Wildcats went ahead, Vanderbilt had the ball down one with its own chance to take the lead. But with the game on the line, Riley LaChance, who had just scored the layup that gave Vanderbilt the 66-65 lead, pulled up for a 28-foot three-pointer that hit the back of the rim to basically end the game.

It was a bad enough decision in any circumstance (there were still seven seconds left) but especially in this game, when Vanderbilt had just scored on two-straight possessions with easy layups after getting behind the Northwestern defense. LaChance himself had blown through the Wildcats D just seconds earlier. To go for a low-percentage, way-beyond-the-NBA-arc shot while Vandy was essentially running a layup line is a mistake almost as bad as the one made by Fisher-Davis.

Vanderbilt coach Bryce Drew didn't blame his star, who dropped a team-high 22 points in the game, during a postgame interview. "We're not even in that position without him," he said.


---