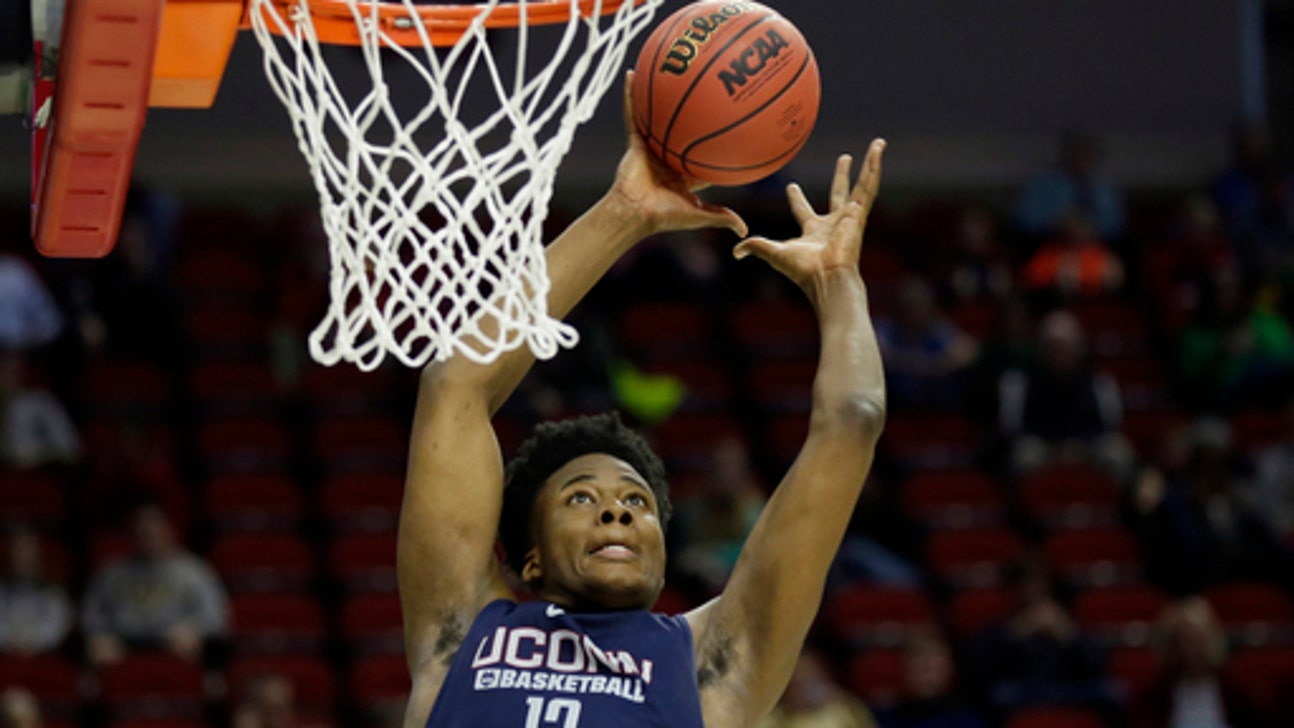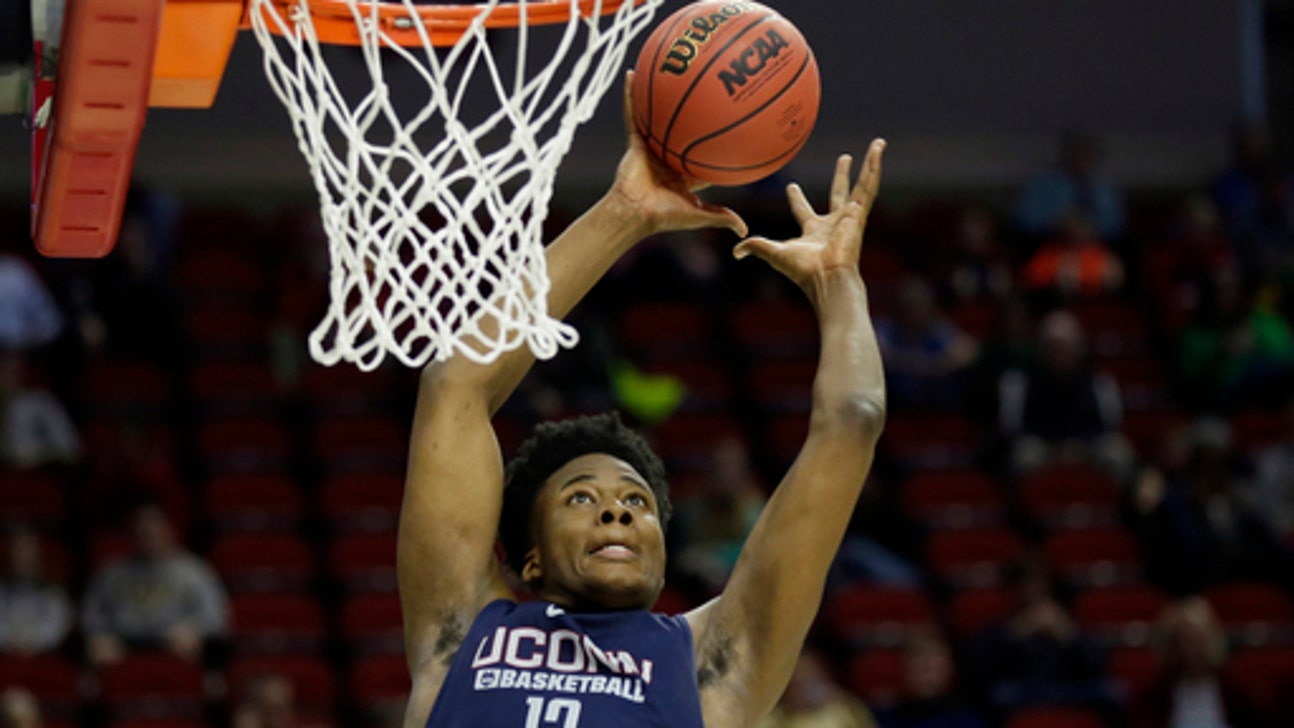 UConn center to play for Armenia despite no ties to nation
Published
Jun. 13, 2016 2:28 p.m. ET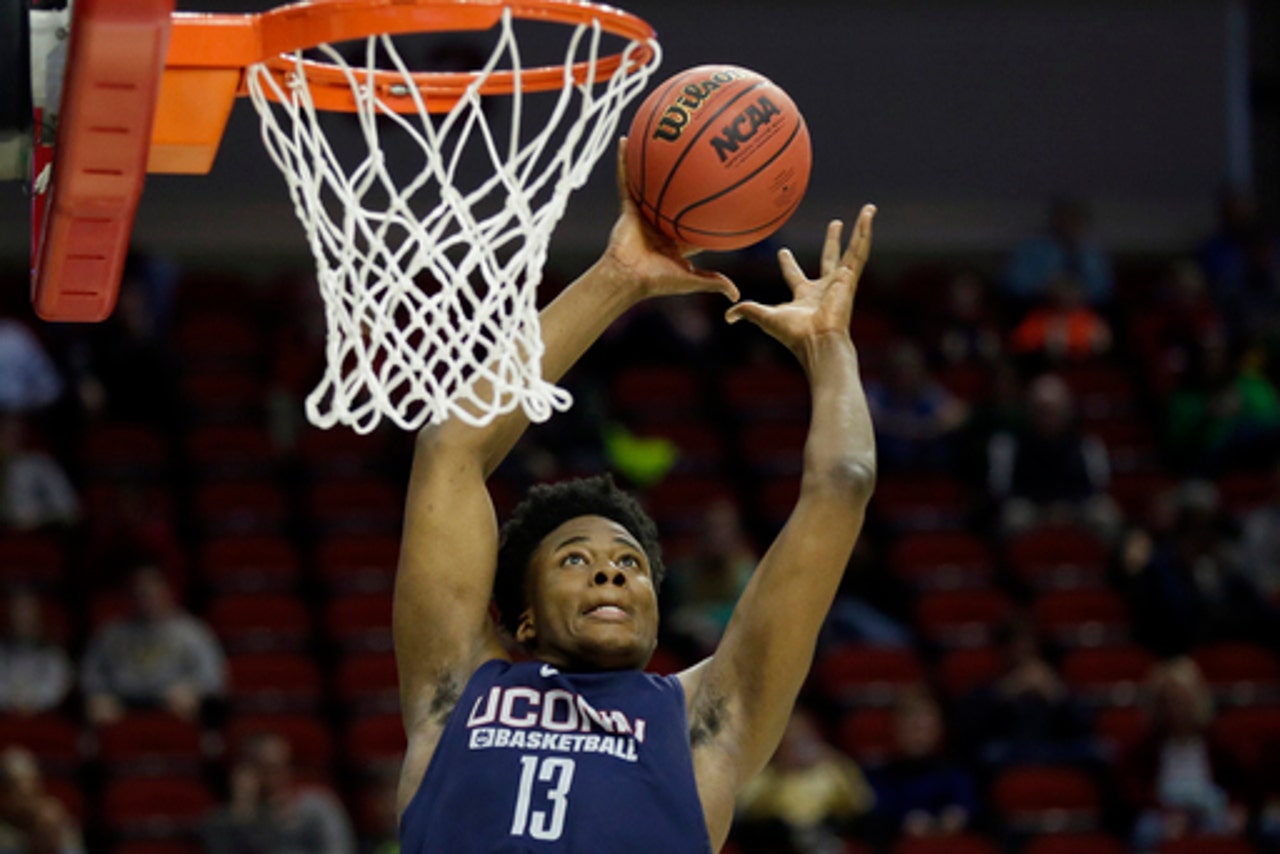 STORRS, Conn. (AP) UConn center Steven Enoch has never been to Armenia, or anywhere overseas for that matter.
But next month, the 6-foot-11 sophomore from Norwalk will travel to Greece to play for the U-20 Armenian national team at the Division B European Championships.
''This will be a completely new experience for me,'' he said. ''I think the farthest I've been out is the Bahamas when we (UConn) played there last season. So this will be fun.''
The 18-year-old Enoch has no Armenian ancestry, but he's getting the necessary paperwork to receive dual citizenship.
Once he plays for Armenia, he won't be allowed to play for USA Basketball or any other country. Under international rules, players can suit up for only one country after they turn 17, except under special circumstances, such when their participation might benefit the advancement of basketball in the country for which they wish to play.
But there are no rules preventing a player who has never visited a country from playing for that nation, as long as they obtain a passport from that nation. Each nation gets one slot per team for a dual-citizenship player.
It's unusual, but it happens. Former Boston College player Tyrese Rise, from North Carolina, became a star for Montenegro. Becky Hammon, who is from South Dakota, played on the Russian women's Olympic basketball team.
Enoch hooked up with the Armenian team through Jere Quinn, his former coach at St. Thomas More High School.
Another of Quinn's former players, Sadag Kechueyan, who is from Switzerland, is involved in European basketball. Kechueyan reached out to Quinn, telling him that Armenia was looking for a big man to fill a spot on its U-20 team and wondering if he knew anyone who might be interested.
''It had to be a young kid, who was willing to experience something a little bit different,'' Quinn said. ''I thought of Steve immediately.''
Quinn got in contact with UConn coach Kevin Ollie and assistant coach Glen Miller. After making some inquires and making sure the arrangement wouldn't violate any NCAA rules, they gave the go-ahead and helped set things up.
The tournament runs July 15-24.
''It's going to give Steve an opportunity to play,'' Ollie said. ''We want Steve to play. It's going to get him where he's playing with other great players. He's playing with refs. He's playing with something on the line each and every night to get his motor going and also build his confidence up. And I think he's ready for the challenge.''
Enoch played just in 27 games for UConn as a freshman, scoring a total of 44 points and grabbing 40 rebounds.
Quinn noted that Enoch is relatively new to basketball and was on a JV team in high school just three years ago.
''With USA basketball, I don't think people are knocking at his door for that right now, so this is a good opportunity for him,'' he said.
Enoch said he's a bit nervous about traveling, but has been told most of his teammates speak English, so he doesn't expect communicating with them to be much of a problem.
He views the trip as a once-in-a-lifetime learning experience, both on and off the court. He said he plans to take lots of pictures, eat lots of new foods and see all he can. He also plans to eventually visit Armenia and get a look at the country for which he'll be playing.
''It seems like a nice place, from what I've heard,'' he said.
---