UC Irvine Anteaters
UC Irvine Anteaters
UC Irvine junior, UCF frosh meet in unique battle of 7-foot-6'ers
Published
Nov. 19, 2015 1:58 a.m. ET

ORLANDO, Fla. — Perhaps the most amusing part of Wednesday night's quirky matchup between basketball's two tallest players was the fact that even with 15 feet of centers on the floor for the opening tip, no one could get so much as a finger on the ball.
Both UCF freshman Tacko Fall and UC Irvine junior Mamadou Ndiaye, each 7-foot-6, whiffed on what should have been the easiest play in the highly anticipated matchup of Senegalese big men at CFE Arena. Fortunately, both players got a chance to make amends in overtime, and in the end, it was Ndiaye's Anteaters (3-0) who escaped with a 61-60 win — a late free throw by Ndiaye and a missed foul shot by Fall the difference in the outcome.
For Fall, the so-called "tallest game in history" was the latest chapter in what has already become a tumultuous debut season at UCF (0-2) — one that saw him initially ruled ineligible by the NCAA, only to be cleared just hours before the Knights left for their season opener against Davidson last week. He would finish with six points (3 of 9 from the field and 0 for 2 from the line), seven rebounds and four blocks in 27 minutes of Wednesday's loss.
Ndiaye, meanwhile, spent a considerable portion of Wednesday's game on the bench in foul trouble, but was at his most effective late, scoring all three of UC Irvine's points in the extra period. In front of a crowd of 5,629, Ndiaye continued to build on his memorable performance against Louisville in last year's NCAA Tournament and further established himself as a legitimate NBA prospect. (Although any player who's 7-6 and can run in a straight line is bound to at least get a look.) Against UCF, Ndiaye finished with five points (1 of 5 FGs, 3 of 4 FTs), two rebounds and one steal in 19 minutes.
Coming in, there was far too much hype for either team's giant to live up to, but after the game, UC Irvine coach Russell Turner was complimentary of the way both players handled the spotlight.
"It's a tough situation for both those guys," Turner said. "The foul trouble was something that changed the rhythm and flow of the matchup, but I thought Mamadou won the matchup late and that's why we won. He got to where he shot faked and took his time and he made the plays on both offense and defense around the rim, and he played without fouling.
"That's no disrespect to Tacko," Turner added. "That kid's going to be really good. He's clearly the best player they have, and what I hope for them is that they can learn to play well with him, because that's a challenge that we went through a couple years ago. But he can make their team a different kind of defensive team than they're able to be without him, and I hope they can do that."
However, that adjustment, Turner cautions, won't come easy and may not come quickly, either.
Most players like Ndiaye and Fall began their careers understandably doe-eyed and, frankly, somewhat stunned by the size and athleticism of the opponents they are facing. Playing small-school high school basketball in Florida, Fall rarely, if ever, ran into a player who could so much as disturb an entry pass — seriously, look at his highlights; he was playing with children — and now, even when he's not facing another tree-like center, he'll find virtually everything to be harder than it used to be.
Ndiaye had to work through the same learning curve early on under Turner, but with time, he made the transition from a kid who simply had an 8-foot-5 wingspan to a basketball player who really understood how to use it.
"It was hard," Turner said of Ndiaye's progression over the last two seasons. "For any young big guy it's hard playing the game at a high level with different speed players. It's tough, but I'm looking forward to watching (UCF's) development knowing what I know and having gone through it. I'm confident that that kid is going to be really good and have a big impact here."
That would be a plus for UCF coach Donnie Jones.
"Tacko, he respected Mamadou, but the biggest thing is, he's going to go out and play the way he knows how to play," Jones said of his own star big man. "His confidence is only going to get better. He's still trying, and our team's still trying to learn how to play with him."
From the opening non-tip Wednesday, it appeared Fall had Ndiaye pretty well measured up. He blocked each of Ndiaye's first two shots, ran the floor well and had a monster first-half dunk, eliciting chants of, "He's big, he's tall, his name is Tacko Fall," from the UCF student section. But Fall, for the most part playing only when Ndiaye was on the floor, logged just seven first-half minutes to Ndiaye's four.
"It was a good matchup," Fall said after the game. "I've never played against someone who was even close to my height like Mamadou was. Now I can see how people feel when they play against me. ... I didn't know what to expect when I came into the game, but after those two (blocks), I was like, 'OK, I can guard him.' It just kept me going."
In the second half, however, both bigs settled in, and with 26 seconds left to play, Fall tied the game at 58-58 with his second dunk of the game. At one point early in overtime, Fall and Ndiaye got their massive legs tangled running the floor, sending Ndiaye to the deck like a fallen tree, but Ndiaye got right up and made his only field goal of the game to give UC Irvine a 60-58 lead.
Later in OT, UCF's A.J. Davis — son of longtime NBA forward Antonio Davis — hit two free throws to tie the game at 60-60. (Davis also cut a three-point deficit to one with a highlight reel dunk over Ndiaye late in regulation.) But Ndiaye's free throw with 1:49 left proved to be the difference in a sloppy game that saw both teams held under 35 percent shooting.
Still, there's something to be said for the entertainment value in a matchup the likes of which may never be seen again. And if for no other reason than that, it was as enjoyable as advertised — and perhaps no one enjoyed it more than UC Irvine junior Ioannis Dimakopoulos, a 7-2 Greek big man who, for possibly the first time in his life, wasn't the tall guy on the court.
"In my country, I used to be the focus all the time, so this was nice," said Dimakopoulos, who had four points on 2 of 4 shooting to go with four rebounds and a block in 14 minutes — a more efficient night than either of the 7-6 towers. "It gives me some more space, more freedom, more privacy because they get all the attention."
That attention is something Ndiaye is more than used to at this point. Fall isn't there yet, and it was the difference on Wednesday, but as both men continue to improve, they'll only further shed the label of being clumsy big kids with no skill.
"It shocks me," Turner said of the misconception. "I go through this phenomenon where people don't appreciate how good guys like Mamadou and Fall are and how much impact they have on the game. And that's unfortunate. (Fall) will have to handle that, and that's one of the things I love best about Mamadou. He's criticized and yet he maintains an incredible charisma and continues to work to get better and has had a huge impact on our program and on our community. So I hope Tacko can do that, too."
Despite the one-point loss, UCF coach Jones was positive about Fall's first home game.
"It was good for (Fall) confidence-wise to play against Mamadou, because he's heard so much about him," Jones said. "He realizes that he can compete with him. ... I worried, physically, that maybe Mamadou would overwhelm him a little bit, but obviously Tacko is pretty good size himself, and long and pretty athletic and agile, so it was a unique evening for both those guys."
You can follow Sam Gardner on Twitter or email him at samgardnerfox@gmail.com.
---
---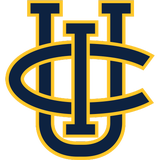 Get more from UC Irvine Anteaters
Follow your favorites to get information about games, news and more
---