Tennessee Tech beats Jacksonville St. 79-78 in OT (Feb 18, 2017)
February 18, 2017

JACKSONVILLE, Ala. (AP) Hakeem Rogers scored 20 points, and Aleksa Jugovic made a pair of free throws with two seconds left to lift Tennessee Tech past Jacksonville State 79-78 in overtime Saturday.
Greg Tucker put the Gamecocks up 78-77 with a pair of free throws with 11 seconds to play.
Jacksonville State got a 7-0 run in 16 seconds at the end of regulation to tie it at 68. Jugovic made a 3 with 35 seconds to go, and Kajon Mack made a layup five seconds later after a Tennessee Tech (11-18, 7-7 Ohio Valley) turnover. Mack added another layup off a steal with 19 seconds to go. Malcolm Drumwright missed a 3 at the buzzer for the Golden Eagles.
Micaiah Henry's dunk put the Golden Eagles up 55-42 with 9:49 to play, but Jacksonville State (17-12, 9-5) rallied on an 18-4 run and led 60-59 lead with four minutes left.
Mack scored 18 points, Jugovic scored 17, and Micaiah Henry had 12.
Drumwright finished with 25 points, Tucker scored 11, and Jacara Cross and Andre Statam each scored 10 for the Gamecocks.
---
---
2022 NCAA Men's Tournament Top Moments: Badgers, Spartans hold on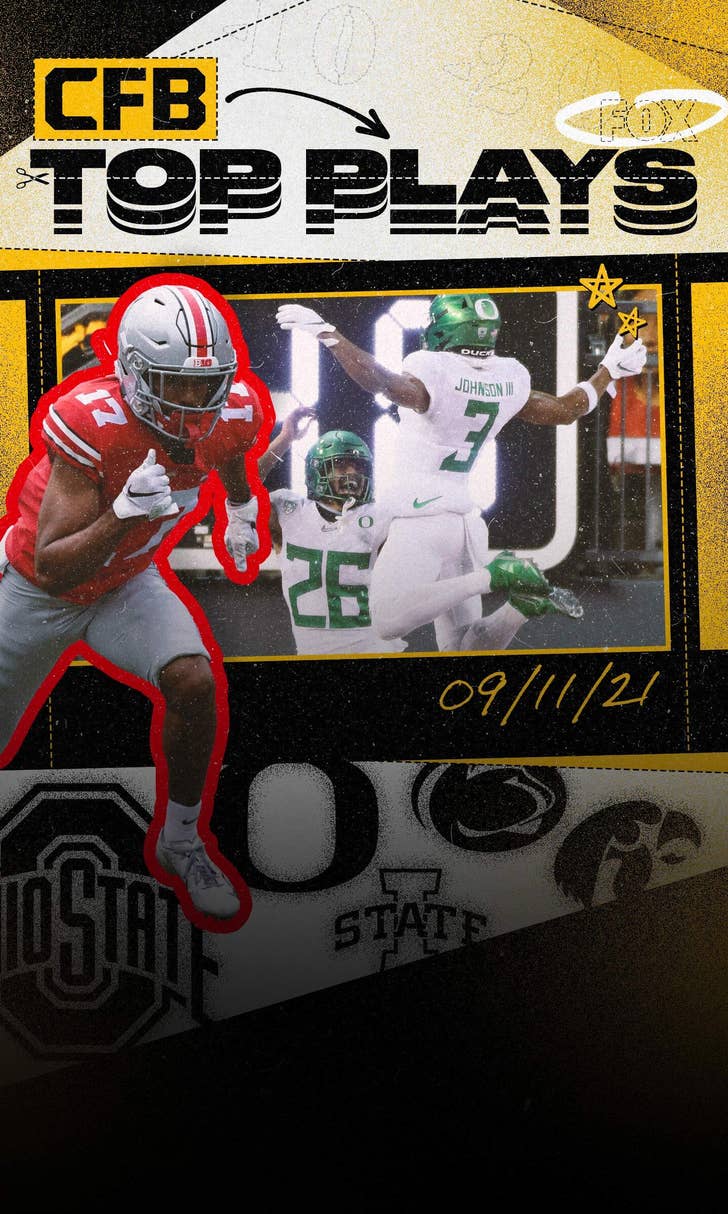 College Football Week 2 Top Moments: Oregon-Ohio State, Texas A&M-Colorado, more