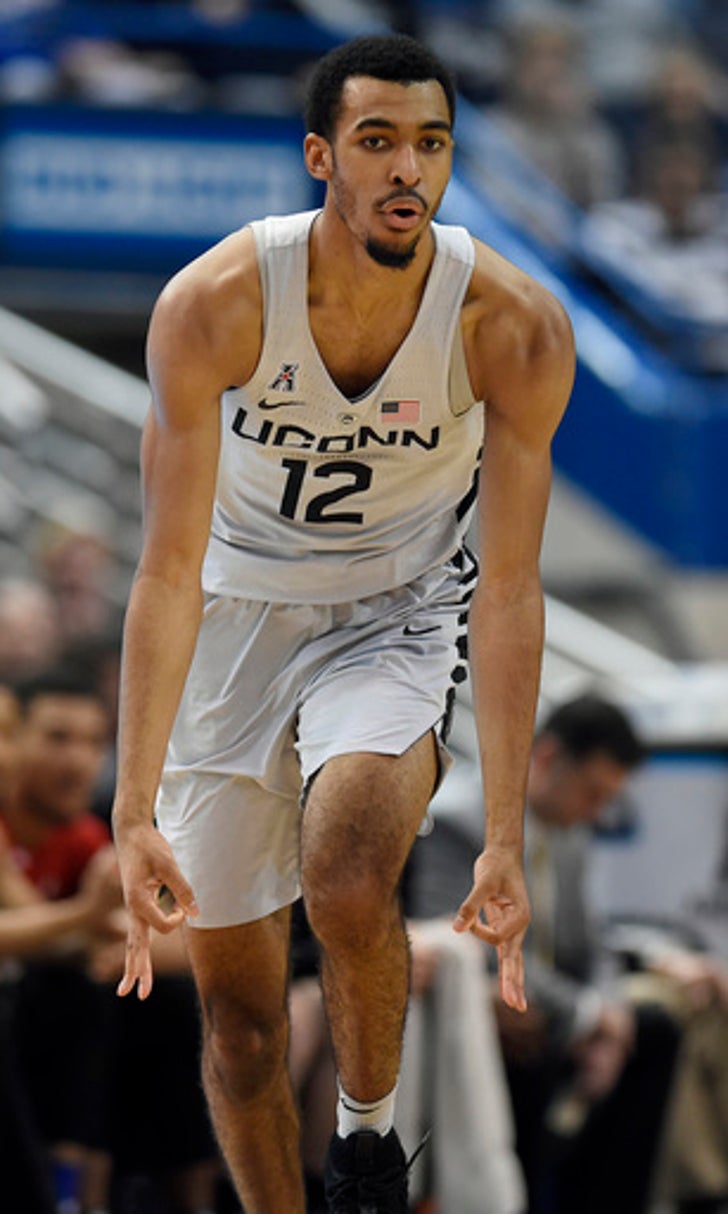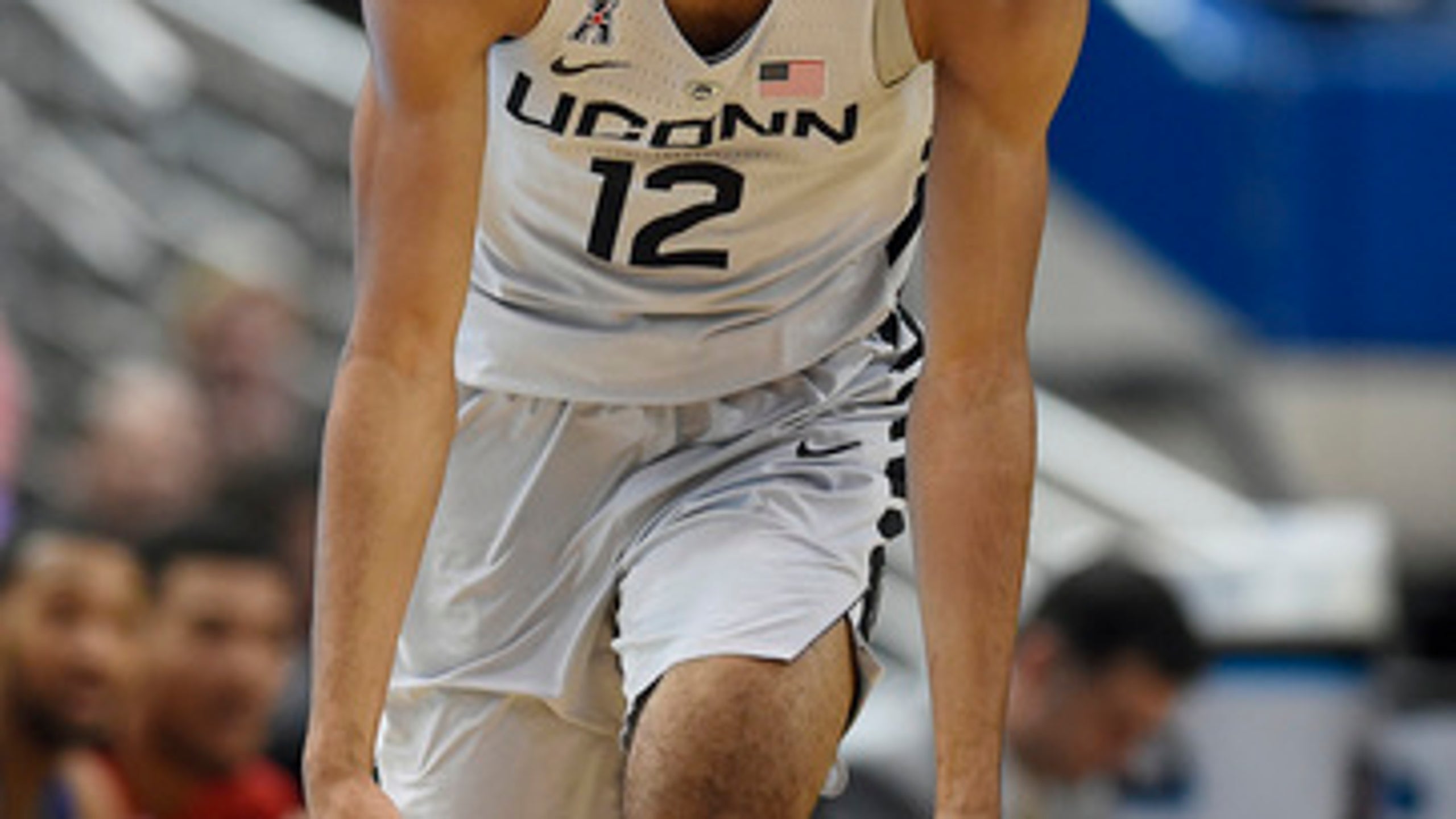 Taplin scores 30 to lead Tulsa to a 73-71 win over UConn
February 15, 2018
HARTFORD, Conn. (AP) Tulsa is streaking toward the American Athletic Conference Tournament.
Sterling Taplin scored a career-high 30 points and the Golden Hurricane won their fourth straight game Thursday night, edging UConn 73-71 on the road.
Junior Etou had 15 points and DaQuan Jefferies added 14 off the bench for Tulsa (15-10, 8-5), which swept the season series from the Huskies. They also won by two points in Oklahoma last month, but needed double overtime in that one.
Christian Vital had 13 of his 20 points in the first half for UConn (12-14, 5-8) when the Huskies built up a 12-point lead. UConn, which has lost five of its last six, led 40-31 at intermission.
But Taplin said his team's confidence did not waiver.
''No matter what adversity we go through, we're a team and we're a family,'' he said. ''We're going to do whatever we need to do to get the win.''
Tulsa began chipping away in the second half and Taplin's seventh 3-pointer of the game gave the Golden Hurricane a 51-50 lead with just over seven minutes left, their first since 8-7. The junior guard made 10 of his 12 shots, including 7 of 8 from behind the arc.
Tulsa led 68-61 after a 3-pointer by Lawson Korita.
But back-to-back 3-pointers by Terry Larrier brought UConn within a point at 68-67 and the Huskies took the lead back on Vital's free throws with 54 seconds left.
Layups by Taplin and Jefferies made it 72-69 Tulsa, before Isaiah Whaley got underneath to cut the lead to a point with nine seconds left.
Etou missed one of his two foul shots on the other end, but Jalen Adams' drive to the basket failed to find the bucket or a whistle as the buzzer sounded.
''It was a great win for us,'' said Tulsa coach Frank Haith. ''I thought our guys battled all night after being down at the half.''
BIG PICTURE
Tulsa: This was Tulsa's first win over UConn in Connecticut. The Golden Hurricane were 0-4 before Thursday night, but 4-0 against the Huskies in Oklahoma.
''Just winning here was big,'' Taplin said. ''Staying together and playing for each other. We want our team, especially our seniors, to have a great finish to their year.''
UConn: The Huskies won the rebounding battle 35-30 after going eight games without outrebounding an opponent. Tulsa, meanwhile, had outrebounded its opponents by an 11.3 margin in its last three games.
LONG RANGE
The teams each hit 11 3-pointers during the game. But Tulsa was 11 of 20 from behind the arc and UConn was 11 of 31.
''We were settling for 3, after 3, after 3, after 3,'' said UConn coach Kevin Ollie. ''And that's toughness. You've got to drive the basketball.''
OLD FRIENDS
Tulsa's Kaplin and UConn's Vital played prep school ball together at St. Thomas More in Montville, Connecticut.
Vital said it was his job to stop his former teammate and he just didn't do it.
''I can't allow my matchup to go for 30 in our house, even if we're in half-zone, half man (defense), whatever it is. I can't allow that to happen. He made some tough shots on me. But that layup at the end of the game, I've got to do a better job defensively and not allow him to get to the basket.''
COBB RETURNS
The game marked the return of UConn forward Eric Cobb, more than a month after he was suspended indefinitely for conduct detrimental to the team. The 6-foot-9 junior played four minutes, but did not score or get a rebound.
UP NEXT
Tulsa: The Golden Hurricane head home for two games against South Florida on Sunday and UCF on Feb. 21.
UConn: The Huskies embark on a two-game road trip, facing East Carolina on Sunday and Cincinnati on Feb. 22.
---
---