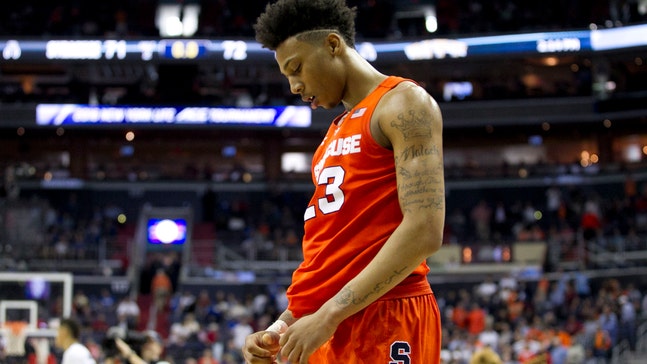 Syracuse beat Dayton by 19 but still has no business being in the NCAA tournament
Published
Mar. 18, 2016 3:50 p.m. ET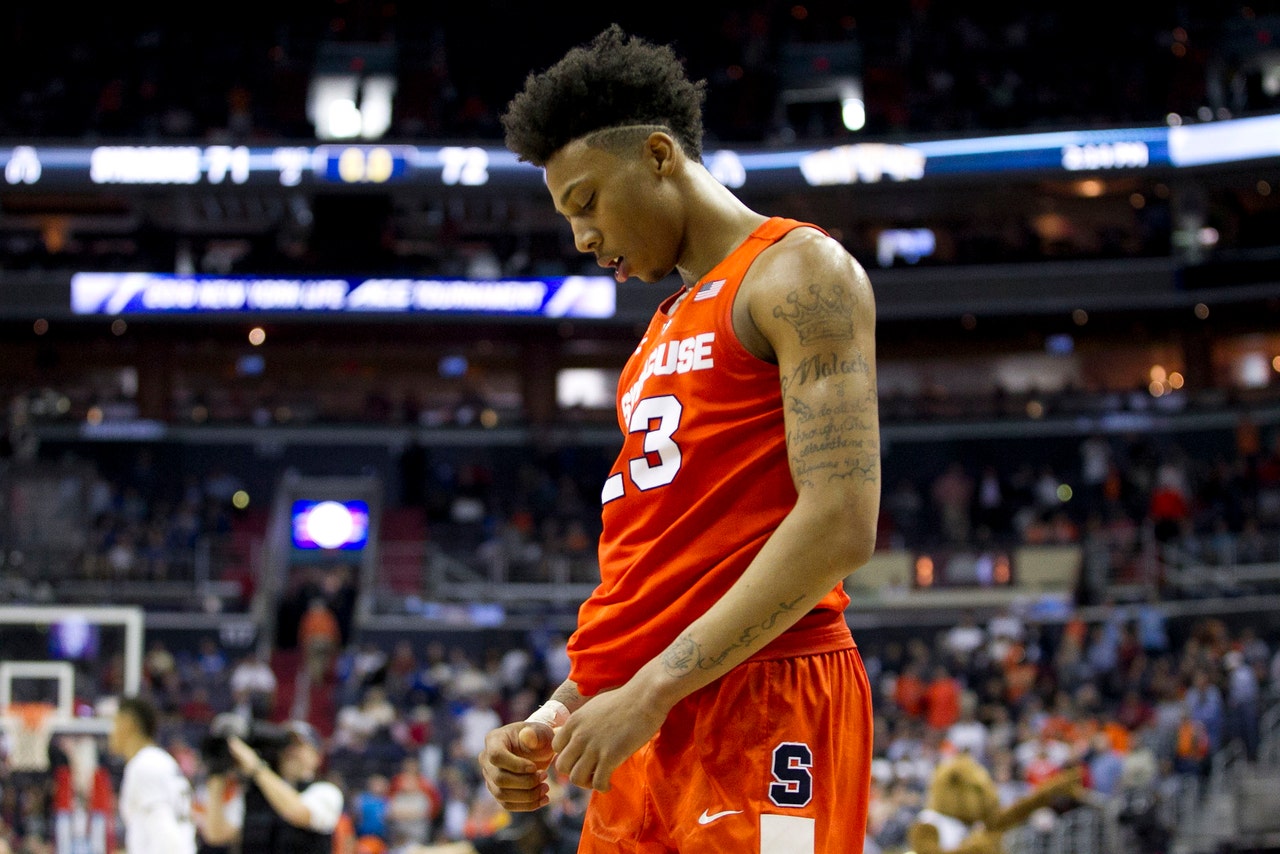 In the closing minutes of Syracuse's dominant 70-51 win over Dayton, Twitter lit up with variations of the same message, one which was parroted on TV: How do you like The 'Cuse now?
Uh, the same as I did this morning?
The implication was that Syracuse' 19-point win validated the team's controversial at-large bid. It does nothing of the sort. It proves what everybody already knew: Jim Boeheim's team was a mediocre, up-and-down unit that could hang with good teams and get worked by bad ones. It was, and still is, a team that has no business being in the NCAA tournament.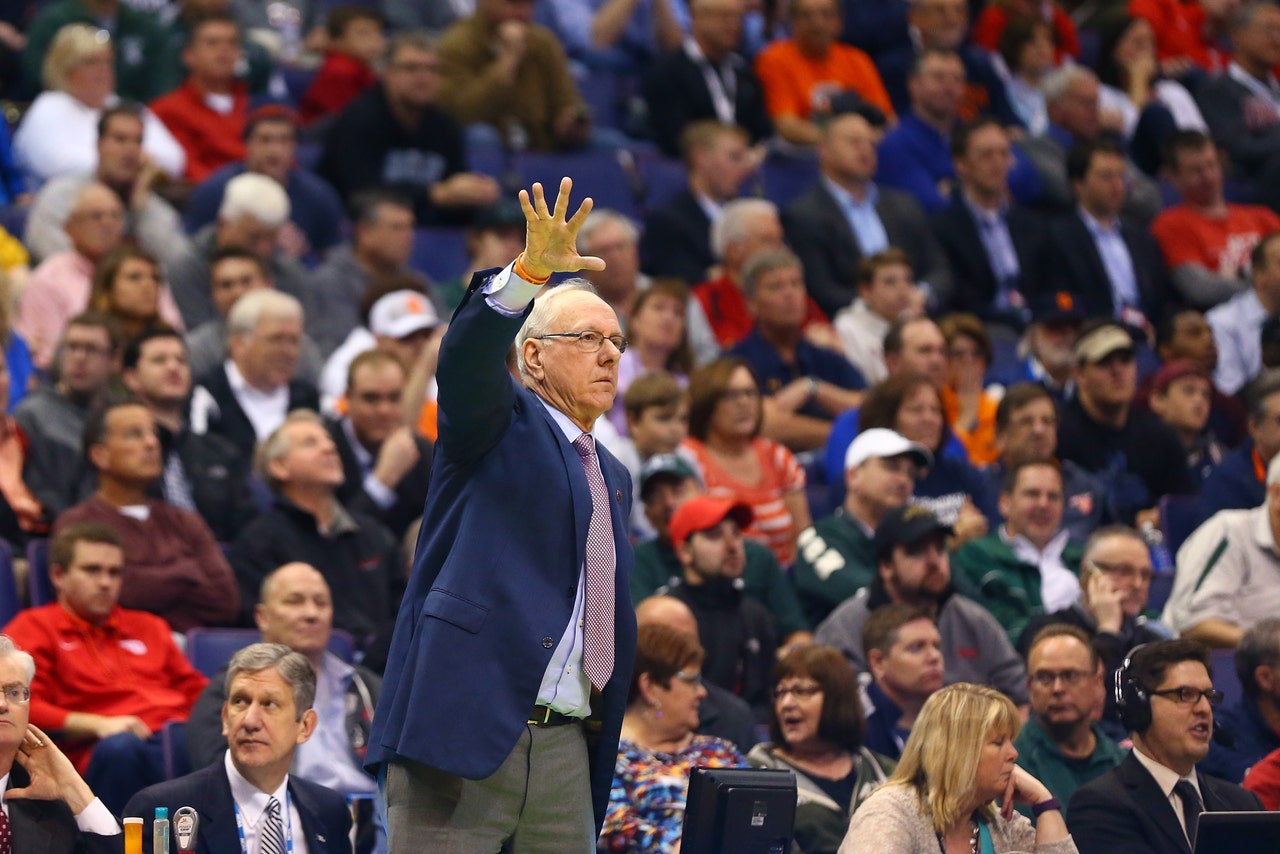 (Photo by Dilip Vishwanat/Getty Images)
There's no correlation between a team winning a game in the tournament and deserving to be there. Any one of 50 teams who didn't make the tournament could have run past Dayton today. Does that mean they should have made it too?
Syracuse was a team squarely on the bubble and most top bracketologists had them out of March Madness entering the selection show. But Syracuse got called, leading a number of folks, including myself, to say a mid-major should have gotten the opportunity to play in the tournament (maybe Monmouth, Valparaiso, Saint Mary's, San Diego State) rather than a tired, old, blue blood like Syracuse. The NCAA prefers Goliath, but give me the second-best team in a middling conference over the 8th-best team in a power conference any day.
The win over Dayton doesn't retroactively change Syracuse's tournament bona fides. When it was time to play its way into the tournament, the Orange lost five of their last six including to No. 54 Florida State and No. 46 Pittsburgh, twice. The second of those games took place in Syracuse's ACC tournament opener. Jim Boeheim's team had multiple chances to lock down a bid. They didn't. The bubble should have been burst. It wasn't.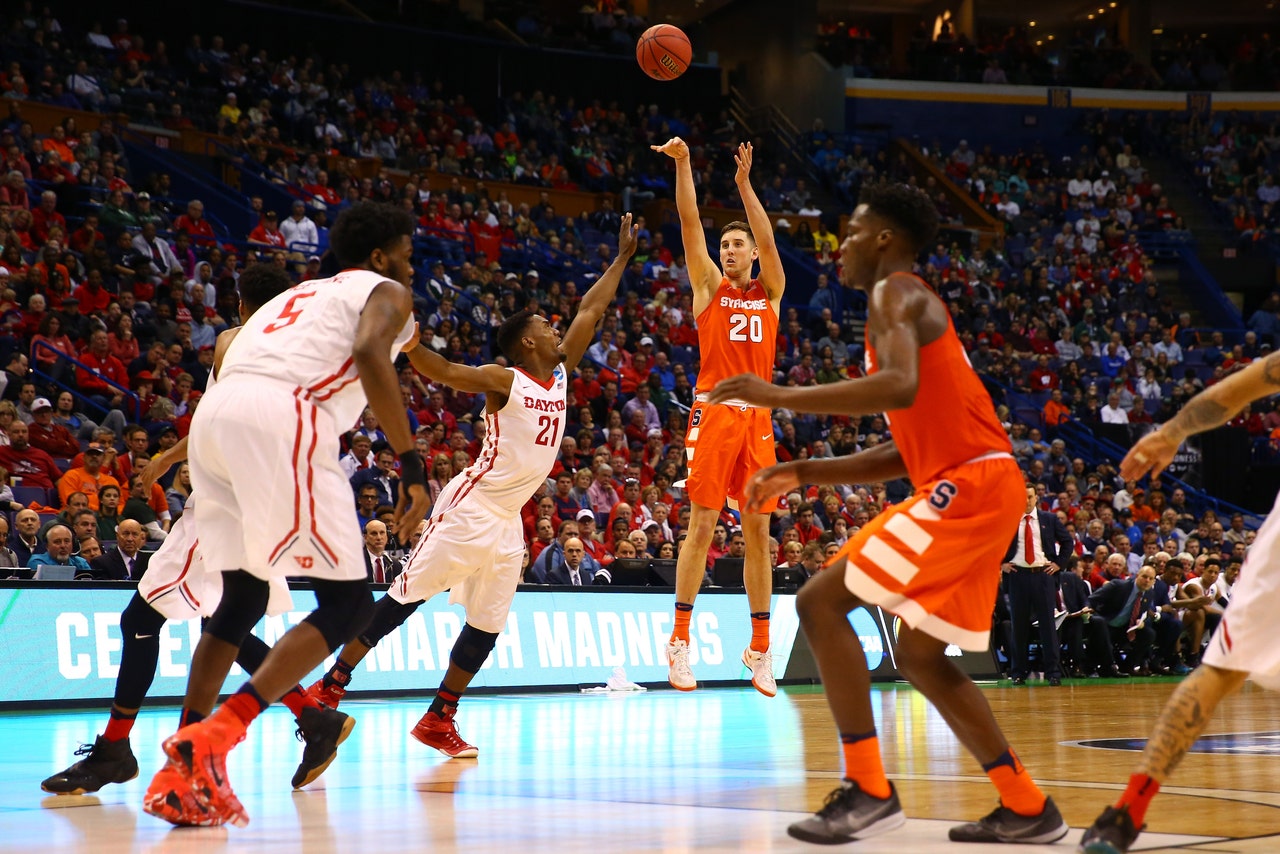 (Photo by Dilip Vishwanat/Getty Images)
Full stop. That's the end of the debate about the merits of Syracuse's inclusion in the tournament. Once they're in, a victory does no more to justify the bid than a loss would have proven the decision wrong. (Tulsa and Vanderbilt heard that they didn't belong after their play-in losses. But, what, the selection committee would have been geniuses if they won?)  
Syracuse never belonged in the NCAA tournament, which isn't the same as saying Syracuse is incapable of winning games against teams that did. No, we all knew Syracuse could hang in the tournament if they got there. They just didn't deserve the shot. 
---
---