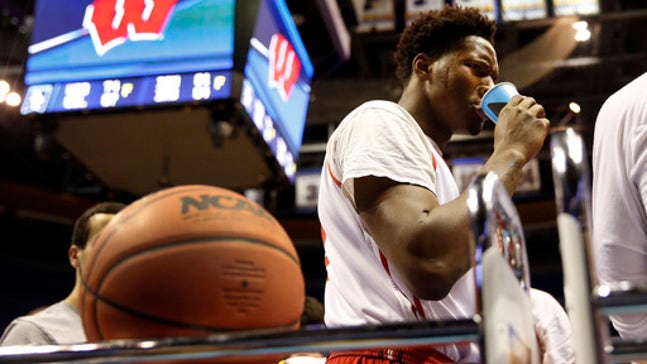 Stuck in slump, Wisconsin's Hayes contributes in other ways
Published
Mar. 22, 2016 10:39 p.m. EDT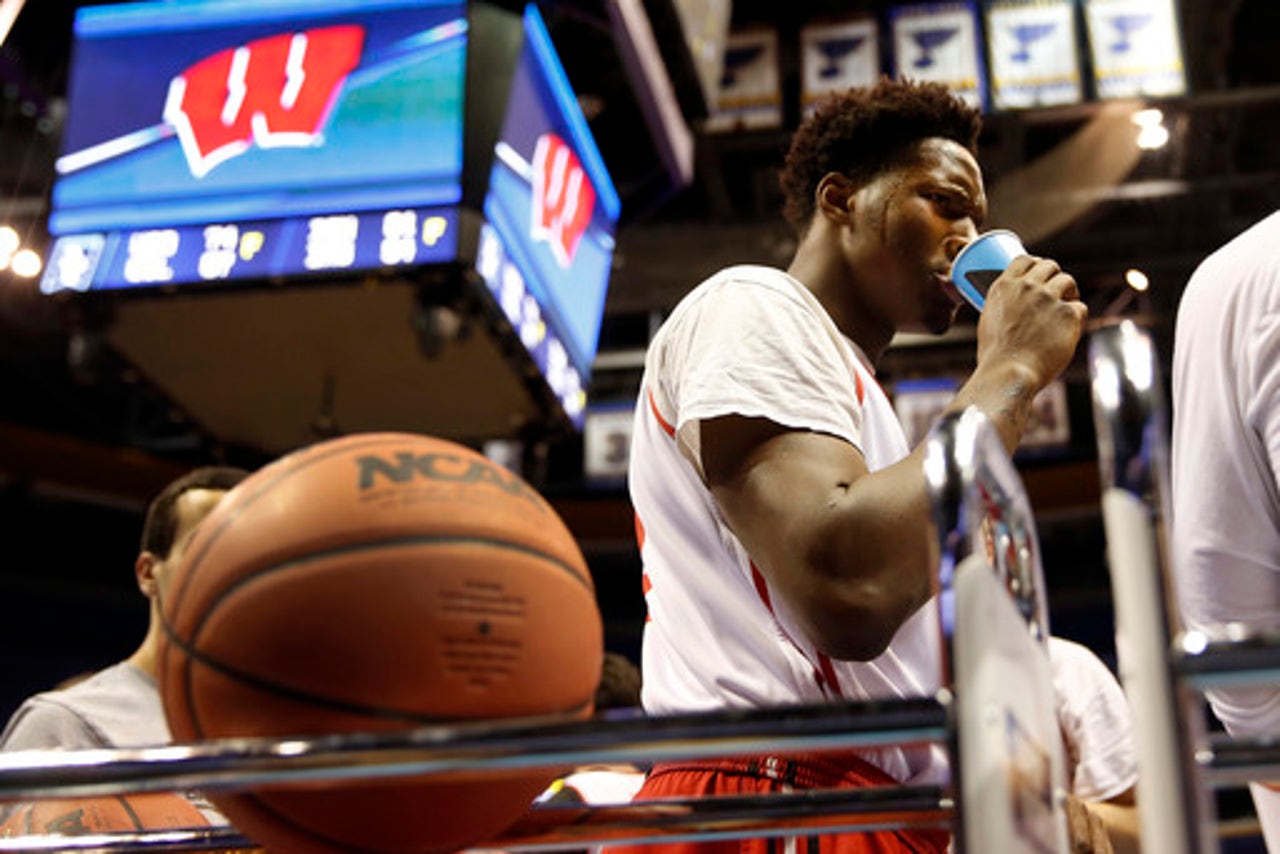 MADISON, Wis. (AP) Wisconsin's Nigel Hayes made an important adjustment this March.
The verbose forward once expressed his admiration for stenographers at the NCAA Tournament. This year, it's actress Lea Michele.
That's Hayes - always finding a way to contribute on and off the court, even while in a shooting slump.
''So if she's watching this, if she hears this, hello. I'm available,'' a straight-faced Hayes said jokingly last week during a tournament press conference in St. Louis.
The seventh-seeded Badgers lasted through the weekend, keeping alive their hopes of making a third straight trip to the Final Four.
Wisconsin is headed to Philadelphia on Friday night to play sixth-seeded Notre Dame in an East Region semifinal.
Hayes averages a team-high 15.9 points. But so far, the Badgers have advanced in the tournament despite Hayes' struggles from the field. He's 5 of 27 from the field in two NCAA games, including 0 of 11 from behind the 3-point arc.
The shooting woes carried over from the Big Ten Tournament, when Hayes was 2 of 15 from the field in a 70-58 loss to Nebraska.
Hayes said after the 66-63 victory on Sunday over Xavier that there is always room for improvement. He also noted a bright spot.
Wisconsin needed guard Bronson Koenig's buzzer-beating 3 to defeat the Musketeers in a game in which Hayes scored just six points and shot 2 of 10 from the field.
Koenig's clutch shot ''gave us that extra confidence knowing that we can still play that sub-par - our best player was poop again today - and we're still able to win games,'' said Hayes, referring to himself.
But Hayes has contributed in other ways.
Off the court, he's one of the team leaders and a provider of comic relief. He can be smart and corny at the same time. And Hayes always seems to lighten tension when the lights are bright in a press conference.
On the court, straight-arrow coach Greg Gard points to other parts of Hayes' game.
The 6-foot-8 Hayes had eight rebounds against Xavier, when he was also assigned to help cover Musketeers leading scorer Trevon Bluiett. The 6-6 Bluiett was 3 of 11 from the field for seven points, more than eight below his season average.
Against Pittsburgh, Hayes' assignments included covering 6-7 Jamel Artis or 6-9 Michael Young during a defensive-minded scrum.
Gard said Hayes' athleticism and size allow him to match up with almost anyone on the floor.
''He was not, I don't think, dedicated to the defensive end of the floor months ago,'' Gard said Monday about Hayes. ''He understands now that he can help us in that way. I think he's really understood now how important he is to our defensive scheme as a whole.''
---