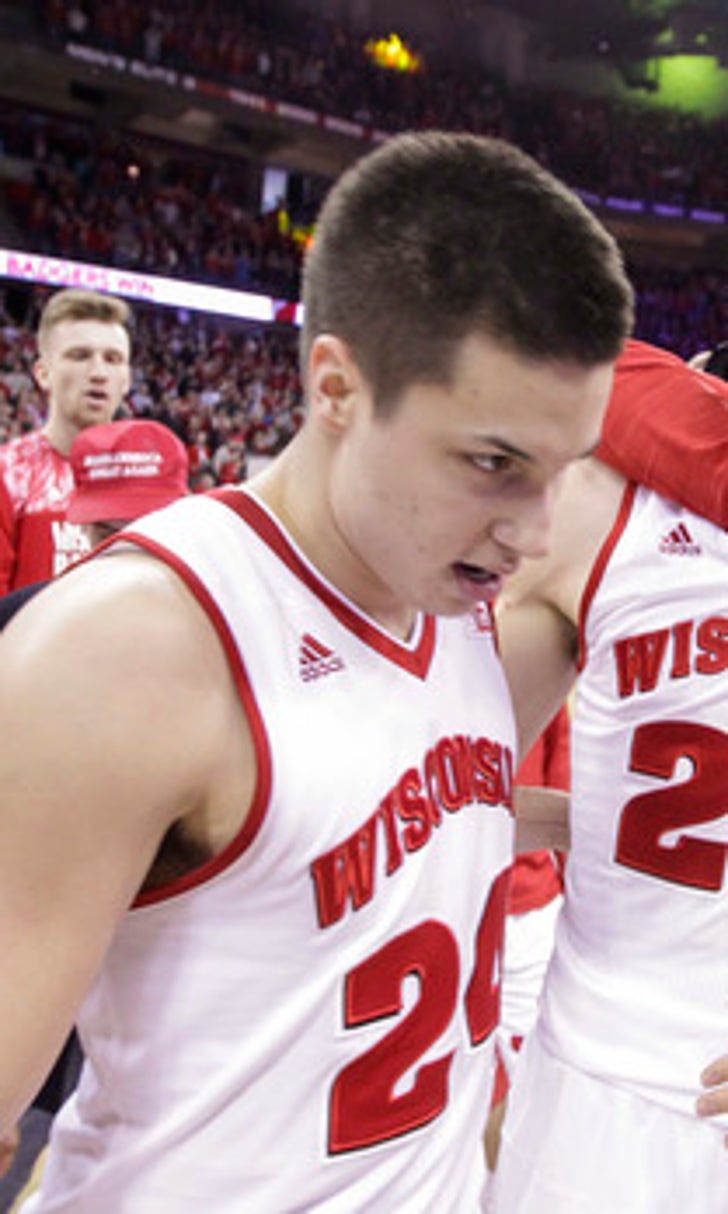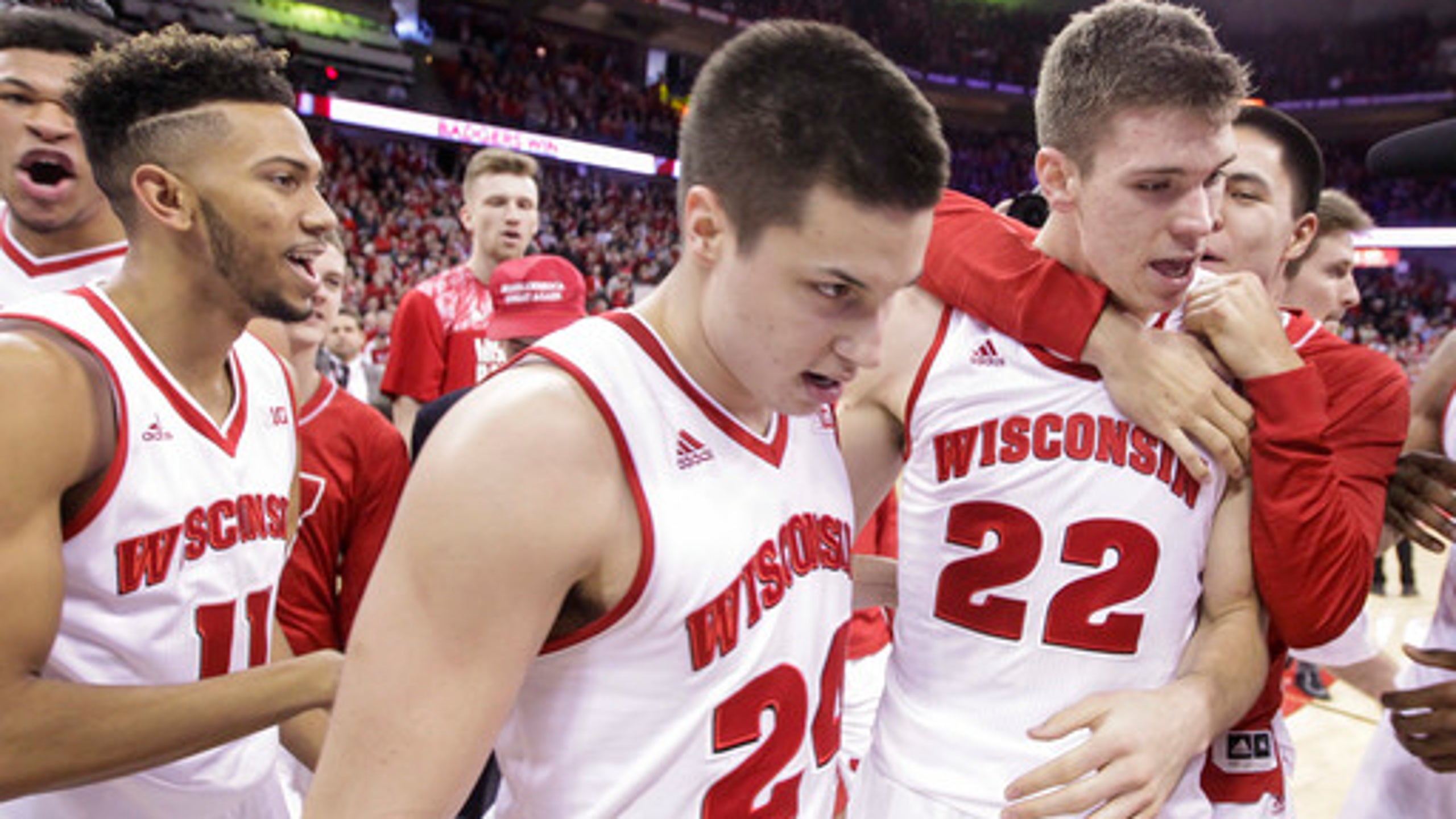 Strong to the hoop: Wisconsin gaining traction in transition
BY foxsports • February 2, 2016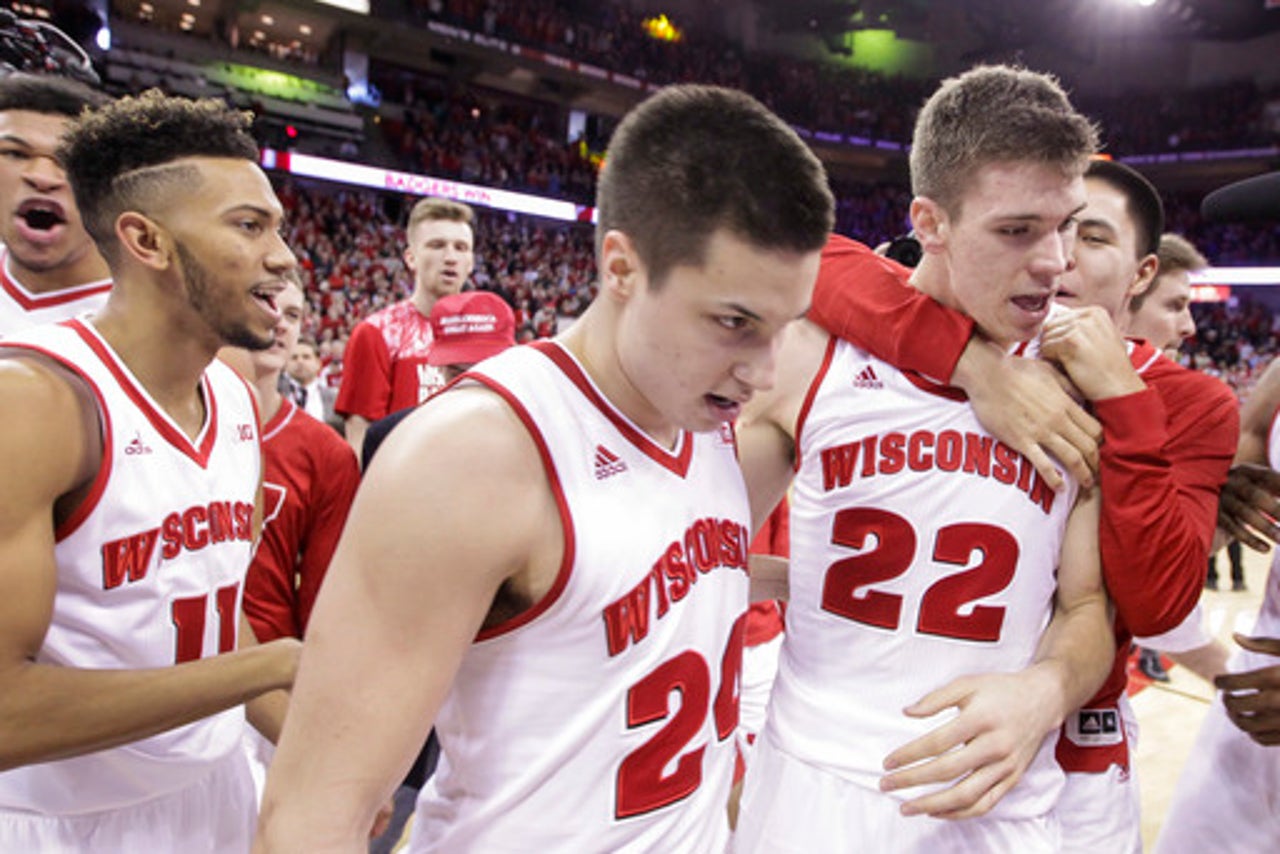 MADISON, Wis. (AP) Nigel Hayes is getting to the bucket and giving entertaining postgame observations, just like he did during last season's magical season.
The fortunes of Wisconsin's verbose forward are one barometer for the Badgers' better play of late.
Don't count Wisconsin out just yet.
After a sluggish start and a midseason upheaval caused by the abrupt retirement of coach Bo Ryan, the Badgers (13-9, 5-4 Big Ten) have won four straight games, including two road wins and two victories at home over ranked opponents Michigan State and Indiana.
The defense has improved, and the Badgers are doing a good job getting to the foul line. The players like to say they're getting the ''little things done,'' a familiar refrain from the team's back-to-back runs to the Final Four.
Leave it to Hayes to explain it.
''If you're trying to build a house, the little being screws, nails, etc., if you don't put those in properly, your house will not last,'' the straight-faced Hayes said after last week's victory over the Hoosiers. Teammates appeared to hold back laughs as they sat next to Hayes at the postgame press conference.
''Now we've built a better foundation in terms of trying to take care of the little things, and it's starting to pay dividends for us,'' Hayes said.
Hayes is averaging 22 points during Wisconsin's four-game win streak, five more than his season average. Fellow forward Ethan Happ is averaging 16.3 points, four more than what he's averaging on the season.
The Badgers have made more concerted efforts to get the ball inside and get to the foul line. Hayes, for instance, made 17 of 22 free-throw attempts in the Indiana win on Jan. 26.
''I think we've gotten callused a little bit, and we can handle some adverse situations better than we could six, eight weeks ago,'' interim coach Greg Gard said.
The Badgers got off to a shockingly slow start, including a 69-67 loss to lowly Western Illinois in the season opener at home on Nov. 13. At the time, current Wisconsin assistant Howard Moore was sitting in the Kohl Center as a spectator. That defeat would be a sign of things to come over the next month, with Wisconsin also losing to in-state rivals Milwaukee and Marquette at home by a combined three points.
Gard took over after Ryan announced his immediate retirement following a win over Texas A&M-Corpus Christi on Dec. 15.
The Badgers' roster had a lot of turnover in the offseason with the losses of veteran players including senior Frank Kaminsky and junior Sam Dekker to the NBA. Still, Hayes and point guard Bronson Koenig were back to lead a young roster after playing important roles on the Final Four squads.
Asked if the uncertainty around Ryan might have played a role to the slow start, Moore said, ''I have no idea. Obviously, you've got to keep that in mind. There's so much uncertainty ... that could be a factor.''
After Gard was promoted, he called Moore - who was working as a Big Ten Network analyst at the time - to fill the vacancy on the coaching staff.
Gard went back to running more of a swing offense, once a Wisconsin staple, that wasn't needed as much when matchup nightmares Kaminsky and Dekker were on the floor. The system relies on good passing, screening and cutting from all five players on the court.
Gard's on-the-job audition didn't start ideally either, as Wisconsin opened 1-4 in Big Ten play. The losses came by six points or less, and there were signs of growth.
At one point during the tough stretch, Hayes said the Badgers needed to translate the incremental improvement into wins. Close defeats have given way to close victories during the four-game streak. Players and coaches say chemistry is building on and off the court.
''When (Gard) first took the reins, the first thing he said is, `We're going to get back to being Wisconsin,''' Moore said. ''It's the way we work, the way we prepare, it's the details.''
Athletic director Barry Alvarez said on Monday that it was ''way too early'' to talk about Gard's status, though he was pleased so far by the results.
---
Online:
AP College Basketball site: http://collegebasketball.ap.org/
---