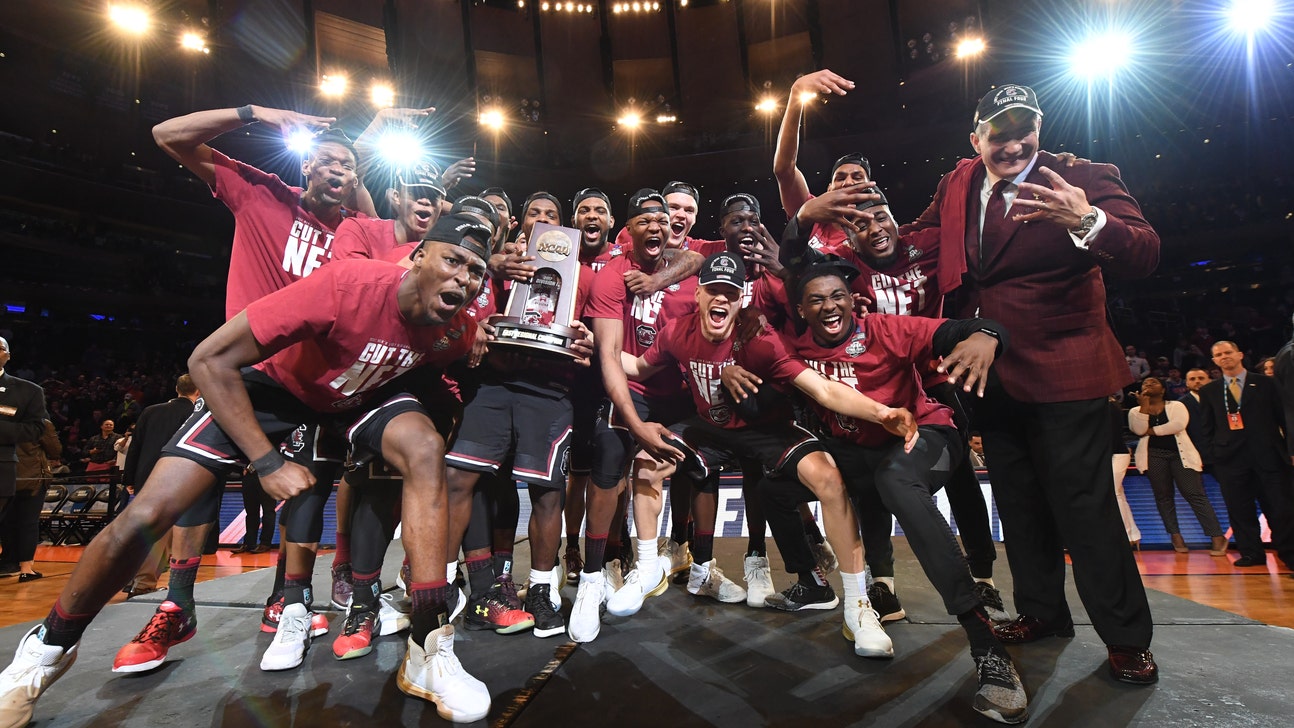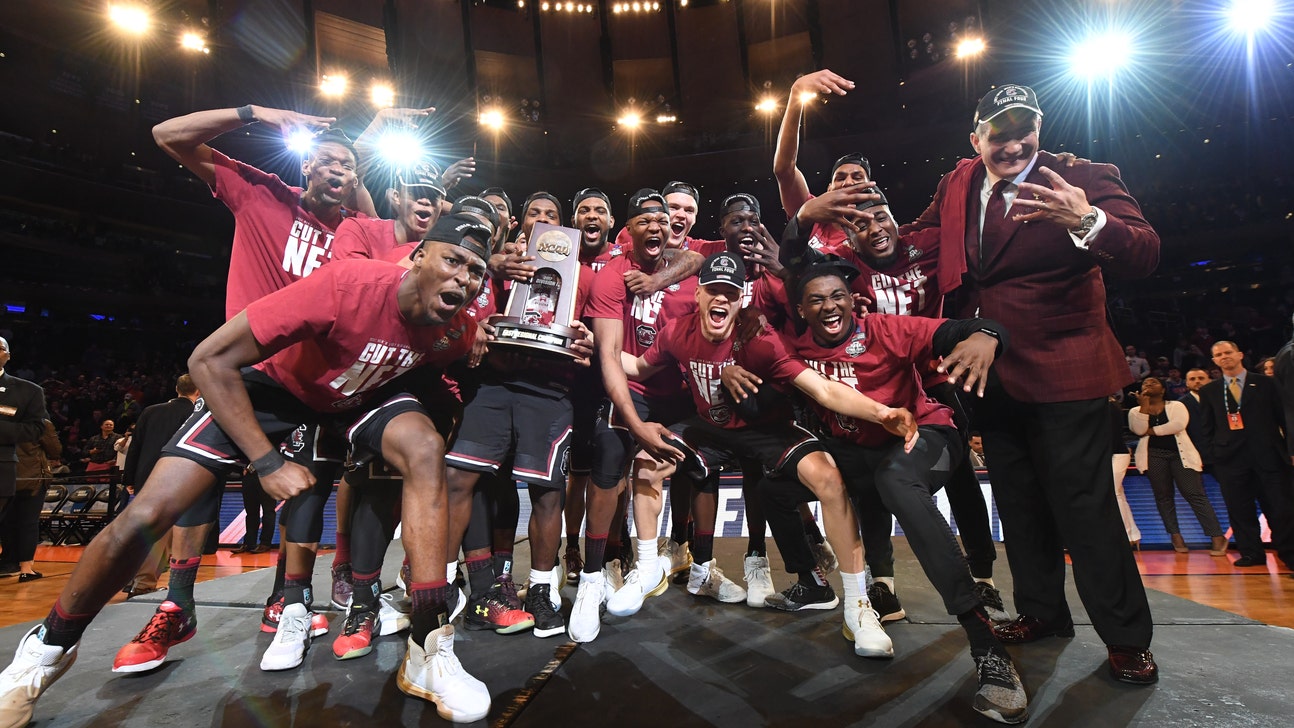 South Carolina is the most stunning Final Four team in years, but it's no Cinderella
Published
Mar. 27, 2017 5:40 a.m. ET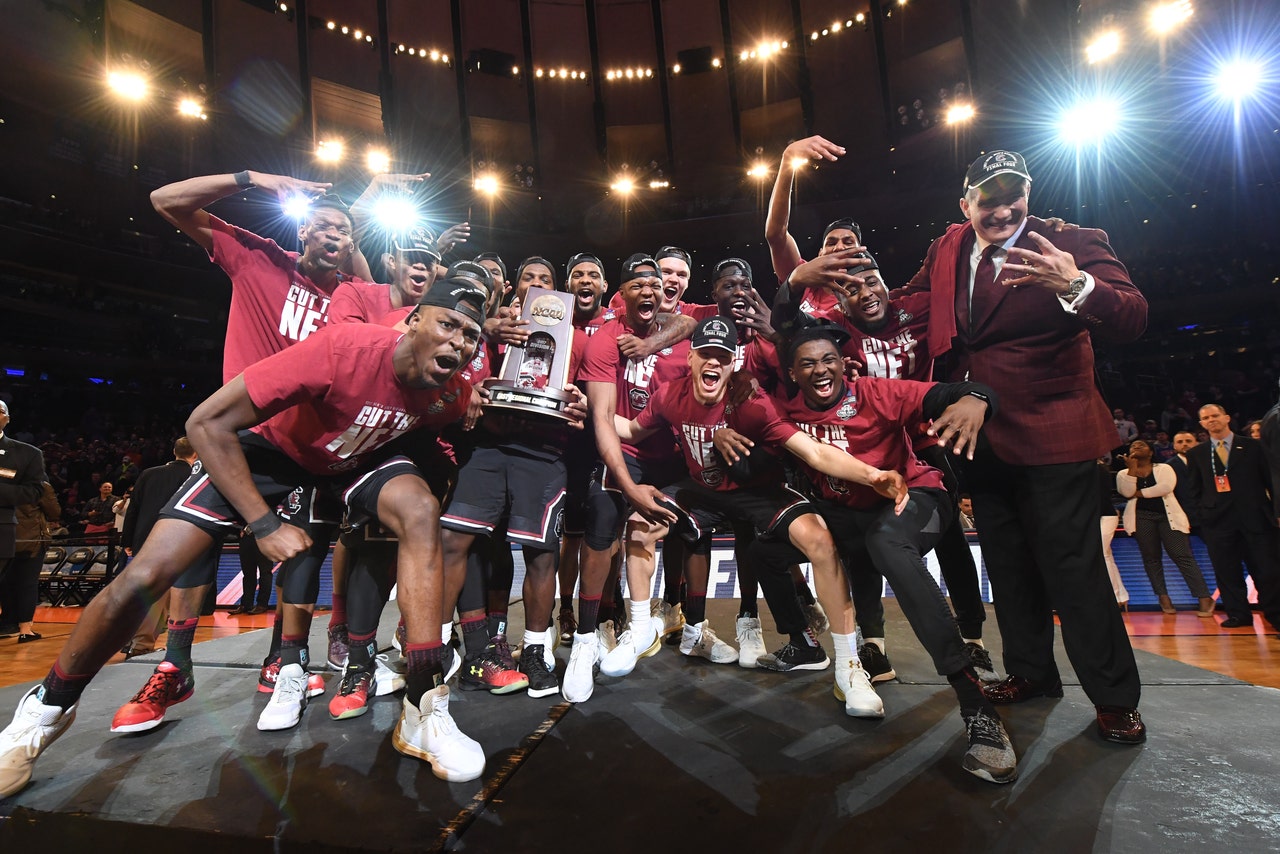 South Carolina checks all the boxes for an NCAA tournament Cinderella. The Gamecocks, riding three-straight upsets of Duke, Baylor and Florida, capped one of the most unlikely Final Four runs the sport has ever seen, winning the much-heralded East region with a 77-70 victory Sunday over their favored conference foes from Gainesville.

If that's not the stuff of glass slippers, then maybe this is: In the past 10 days, South Carolina has won twice as many NCAA tournament games (not including meaningless consolation games) than they had in the school's entire history.

Just because it looks like a Cinderella doesn't mean it is, however.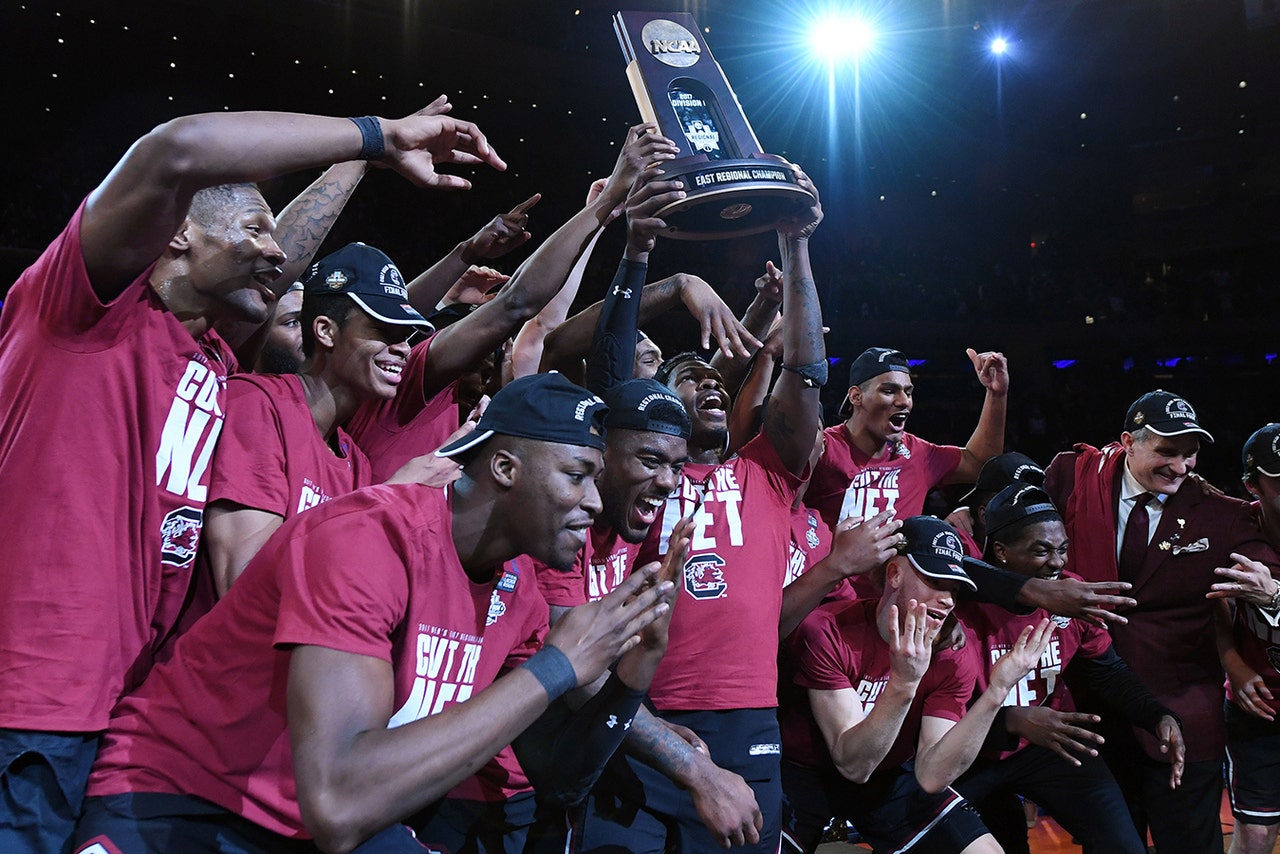 Robert Deutsch-USA TODAY Sports

A Cinderella is a team that makes the best of its limited resources to go on a deep run in March, defying odds, logic and stratum. The Gamecocks may have the first two, but not the third. They play in the SEC, a conference ruled by its football powerhouse programs (which help command a reported $2.5 billion television contract) but is top-notch in nearly every other sport too. They're a major university with a budget big enough to pay Steve Spurrier and lure coach Frank Martin away from another power school. The baseball team has two national championships. The soccer teams are a perennial contender. Swimming, track and golf have produced champions. The school's other basketball team made a Final Four two years ago. And while the football team is often a doormat, even they played for the SEC championship in 2010.

Then there's men's basketball, which was one of the three worst major-conference programs in the sport, along with Northwestern (first NCAA win this year) and Nebraska (still waiting). Why so bad? It never felt like it, frankly. They've had fine coaches including Frank McGuire (who won a title coaching North Carolina), Eddie Fogler (who led the team to its highest tournament seed, whereupon they immediately lost to No. 15 seed Coppin State) and Dave Odom (who developed Tim Duncan into a star and led Wake Forest to two ACC championships). There have been fine players including Alex English, BJ McKie and Devan Downey. So what happened?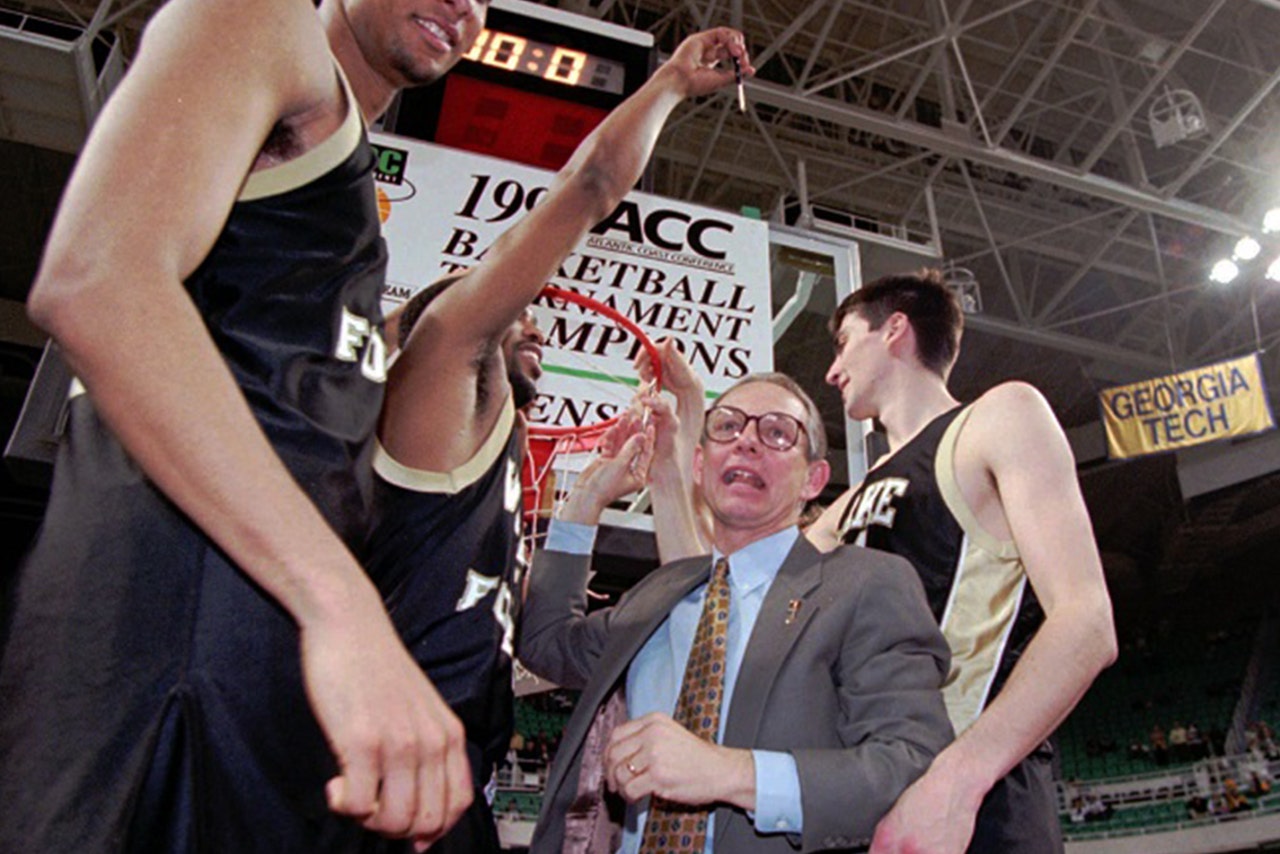 Wake Forest coach Dave Odom and Tim Duncan. (AP Photo/Chuck Burton)

The biggest reason for South Carolina's lack of success was, quite simply, its lack of success. The resources were there. The talent was there. It just never came together - for more than 40 years. Consider what South Carolina's basketball history looked like as recently as last Friday morning:

• Hadn't been to an NCAA tournament in 13 years.

• Made four of the previous 33 tournaments.

• Last won a game in 1973.

• From 1939-1971, didn't win a tournament game. Then, after two years with victories, went from 1974-2016 without another. (There had been 78 NCAA tournaments played before this year. South Carolina advanced in two and made just nine.)

• The record books say South Carolina has four tournament wins. That's technically right. But before 1975, the NCAA held third-place consolation games at regionals. (For instance, the teams that lost Friday at Madison Square Garden - Baylor and Wisconsin - would have played a meaningless, third-place warm-up before SC-UF.) Of South Carolina's four tourney wins, two came in consolation games, after the team had already lost in the tournament. Winning after losing makes not for a tournament victory, so the Gamecocks really had just two NCAA tourney wins prior to 2017, at least wins in the single-elimination part of the bracket.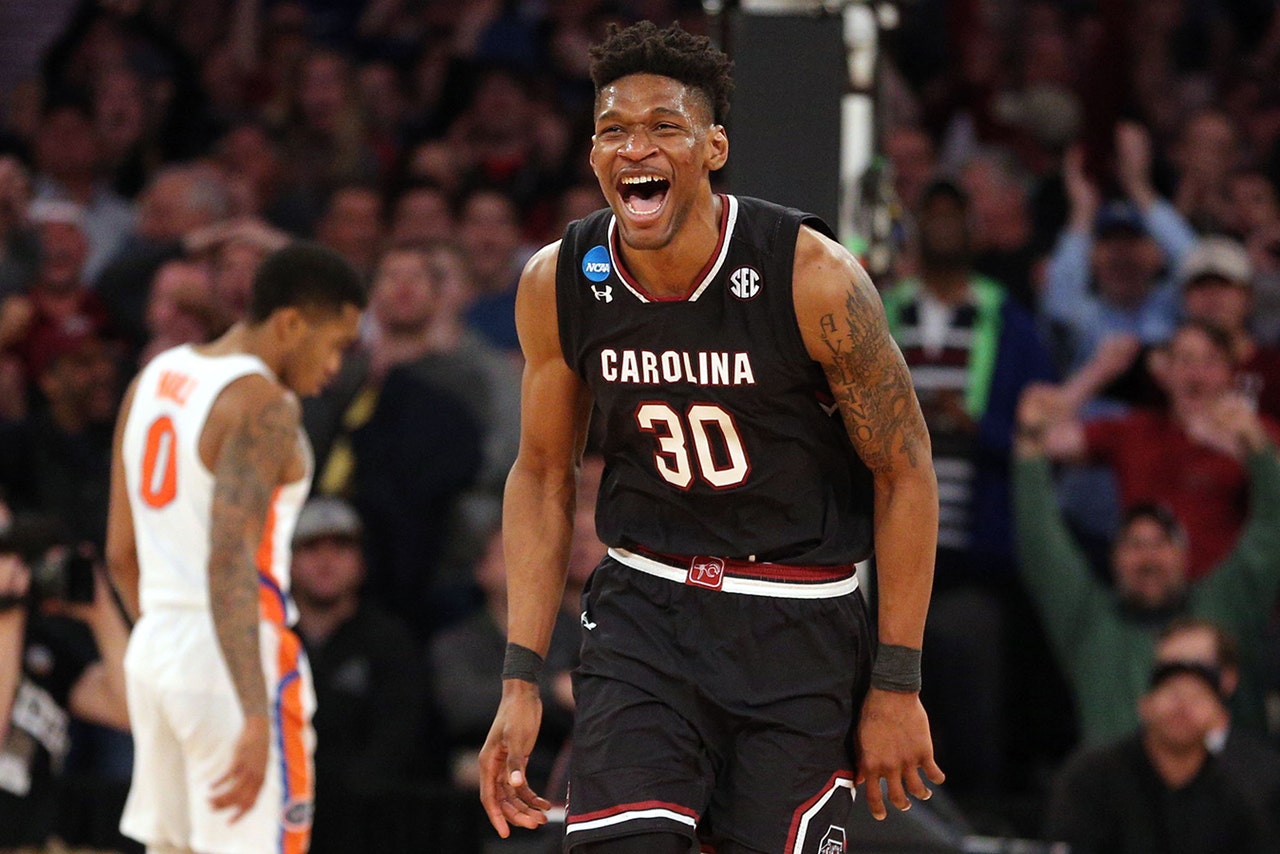 Brad Penner-USA TODAY Sports

If you just look at their path to Phoenix, South Carolina's run doesn't look like anything special. A major-conference team with a high, but reasonable, No. 7 seed beat a choppy Duke team, an always overrated Baylor team and a conference foe in a rubber match. Nice, but nothing special.

The past few years have seen Connecticut, Kentucky and Syracuse make the Final Four as No. 7 seeds or higher, after all. Obviously, SC bears no resemblance to any of those teams. UConn won a title three years before it went to the Final Four as a seven seed in 2014. Kentucky was only two years away from its championship when the 'Cats went to that UConn Final Four as a No. 8 seed. And Syracuse, who was a No. 10 seed before getting drilled by North Carolina in last year's Final Four, made it that far in 2013 and, oh yeah, is coached by one of the winningest coaches in the history of the sport.

South Carolina's run is more akin to those made by George Mason (2006) and VCU (2011). Beyond all the other reasons, there seems to be something different about these Gamecocks. Mason and VCU were content making the Final Four. That's not to say they laid down in the national semifinals and didn't have title hopes and expectations, but making it that far was the goal and everything else was the cherry on top.

Maybe it'll be for South Carolina too.


Robert Deutsch-USA TODAY Sports

Yet the Gamecocks will be facing another Final Four virgin (No. 1 seed Gonzaga). They have one of the most smothering defenses in the country, have discovered a new offensive gear and are being led by Sindarius Thornwell, the SEC player of the year who's averaging 25.8 points in the tournament, is shooting above 50% from the floor, 42% from beyond the arc and grabbing 7.5 rebounds per game. All are better numbers that his regular-season totals and, again, that was an SEC player of the year campaign.

With Martin, who also helped turn around a mediocre Kansas State program, drawing up the Xs and Os and Thornwell threatening to pull a Danny Manning or Kemba Walker, South Carolina isn't done yet. It's like they've spent 10 days convincing themselves they belong and that's outweighed an entire history of ignominy.

The clock eventually strikes midnight for Cinderella. The South Carolina Gamecocks seem capable of beating the clock.


---