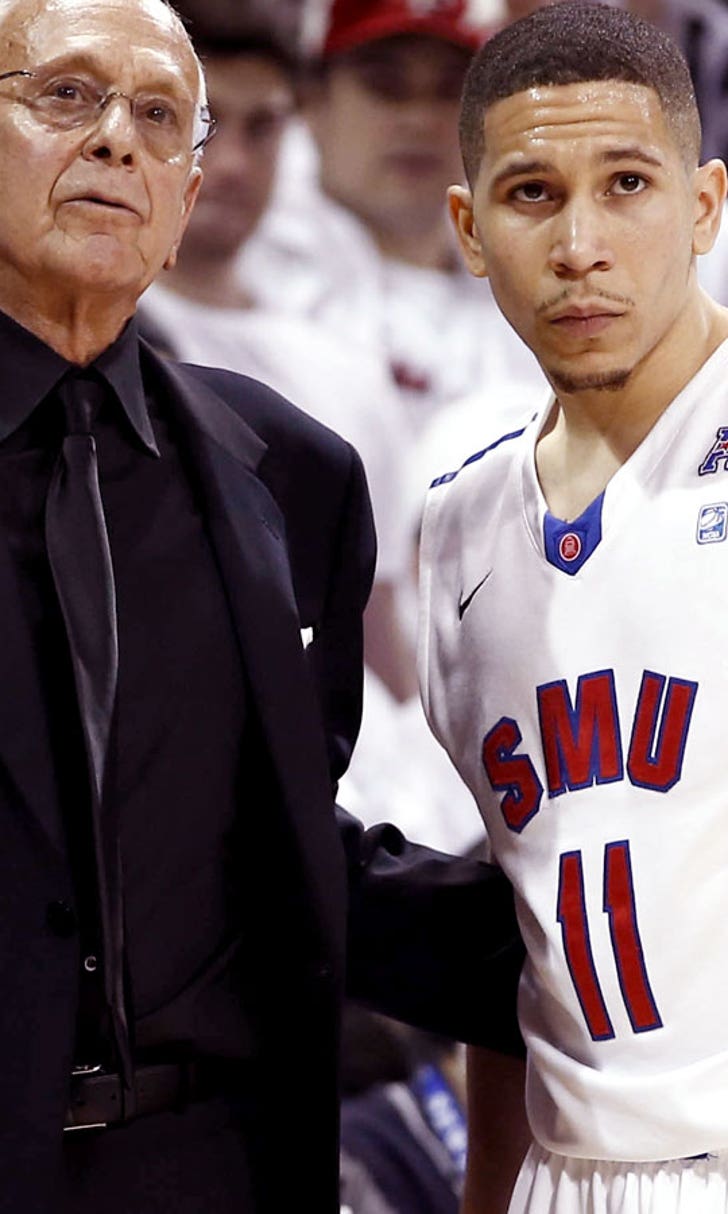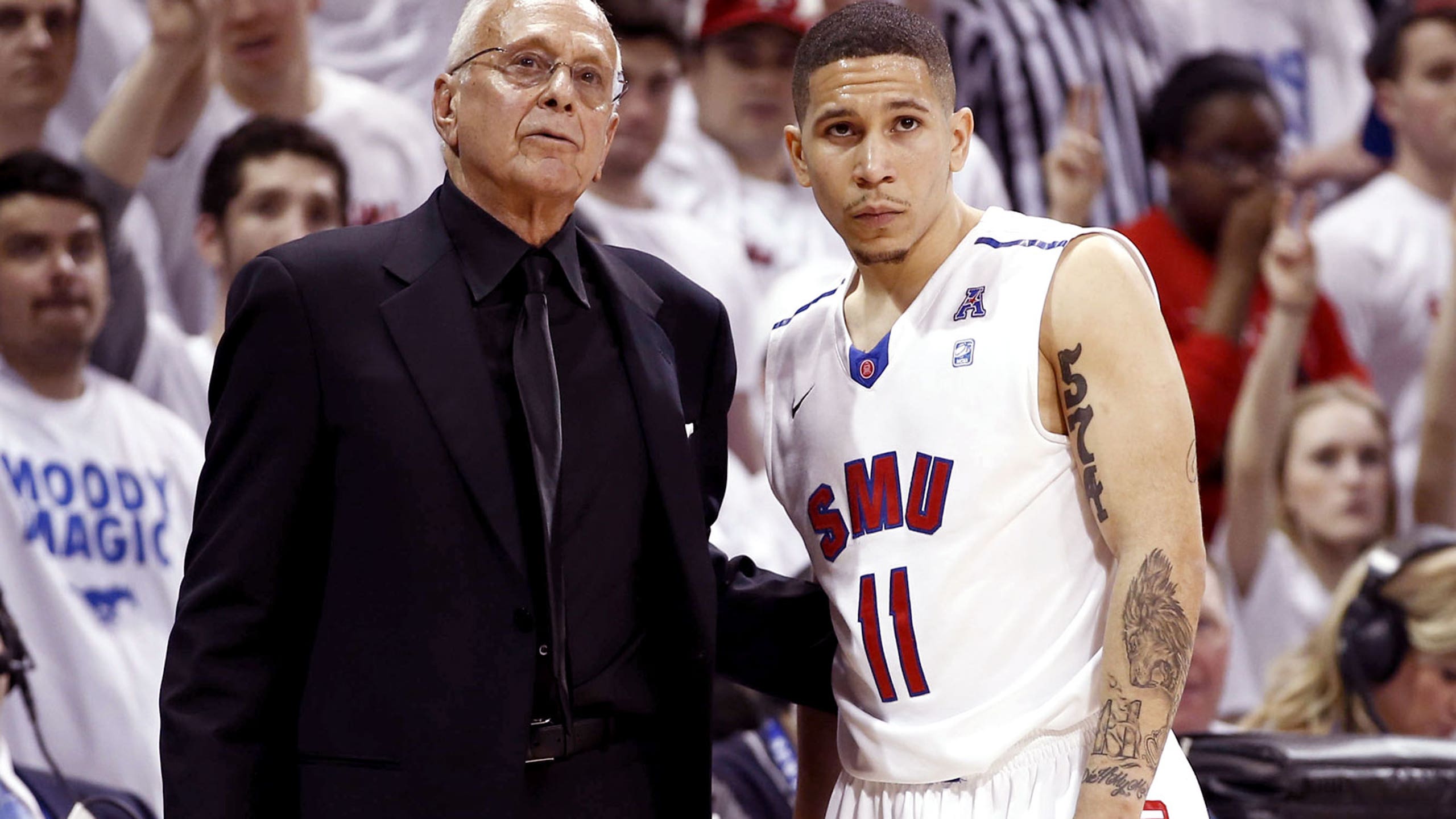 SMU, Brown must resist dwelling on what might have been
BY Reid Forgrave • November 21, 2014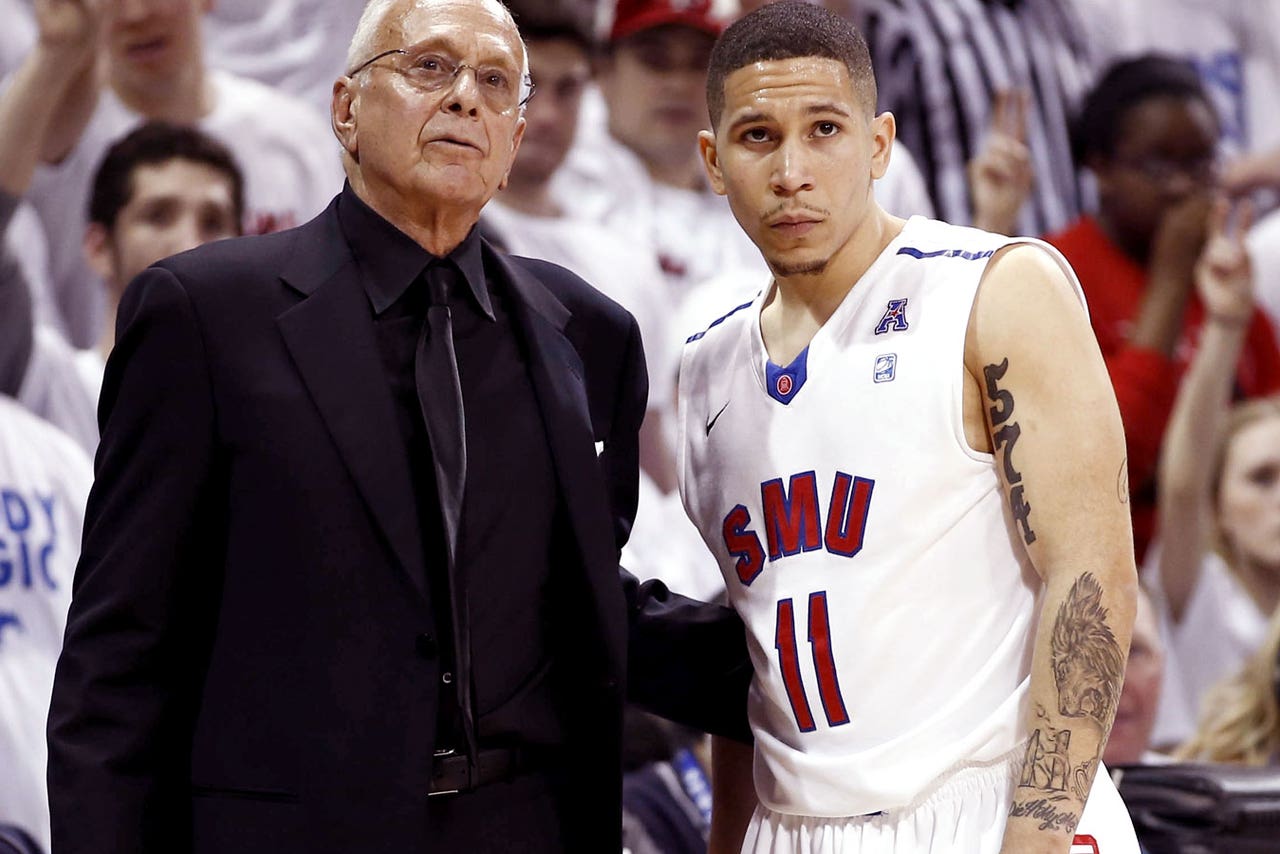 DALLAS – Much of the talk surrounding Larry Brown's Southern Methodist Mustangs leading into this season has involved the guys who won't be playing for him – instead of the guys who will.
Six months ago, after SMU shrugged off its NCAA tournament snub and made it to the final of the NIT, it appeared the 74-year-old Brown was on his way to having a top-10 team this season. Being a legit national title contender was pretty heady stuff for a school that, until lately, hasn't done squat in basketball, with zero NCAA appearances since 1993.
Then came a cascade of bad news. Emmanuel Mudiay, a surefire one-and-done player who is expected to go in the top three in the 2015 NBA Draft, opted out of spending his one college season at SMU. With reports that Mudiay wanted to earn money for his struggling family – as well as reports of eligibility concerns relating to his Dallas prep school – the signature recruit of the Larry Brown era took a $1.2 million contract to play his one season in the Chinese Basketball Association.
But with eight returning players, including a McDonald's All-American in sophomore Keith Frazier and a returning junior point guard in Nic Moore, SMU still appeared to be a top 25 team, a team that could win the American Athletic Conference and get a high seed in the NCAA tournament, especially after sophomore guard Ben Emelogu was granted immediate eligibility following his transfer from Virginia Tech. Ben Moore is a do-it-all sophomore forward coaches love. Yanick Moreira is a near-7-footer manning the post.
This team might not be great, but the Mustangs looked like they should be good.
Then, days before SMU tipped off its season, came news that the Mustangs' star frontcourt player, Markus Kennedy, would have to sit out the first semester due to eligibility concerns. This was not good. This was not good because Kennedy, a junior big man, had averaged 7.1 rebounds and 12.4 points last season, prompting Brown to believe he has a shot at going to the NBA after this season. It was also not good because, in an effort to impress the NCAA tournament selection committee, SMU had organized a tough nonconference schedule this season. The Mustangs lost at Gonzaga in their second game, then at Indiana Thursday. Later they have Arkansas at home and Michigan on the road.
Yet Larry Brown will take all the bad news with the good. Because he is so, so enjoying this crazy SMU experiment.
The coaching part, at least.
"I just feel so lucky I'm back coaching at my age," he told me. "I love the fact that you're at a school that's been down a little bit, and there's so much enthusiasm and excitement and school spirit around what we're trying to do. And I love being around the students. It trumps everything, being around your team from 3 to 6 p.m. There's nothing better in my mind."
But the recruiting part of the college game? The part that's made Brown's team nationally relevant from the moment he signed SMU's first McDonald's All-American, Dallas product Keith Frazier, in his second recruiting class?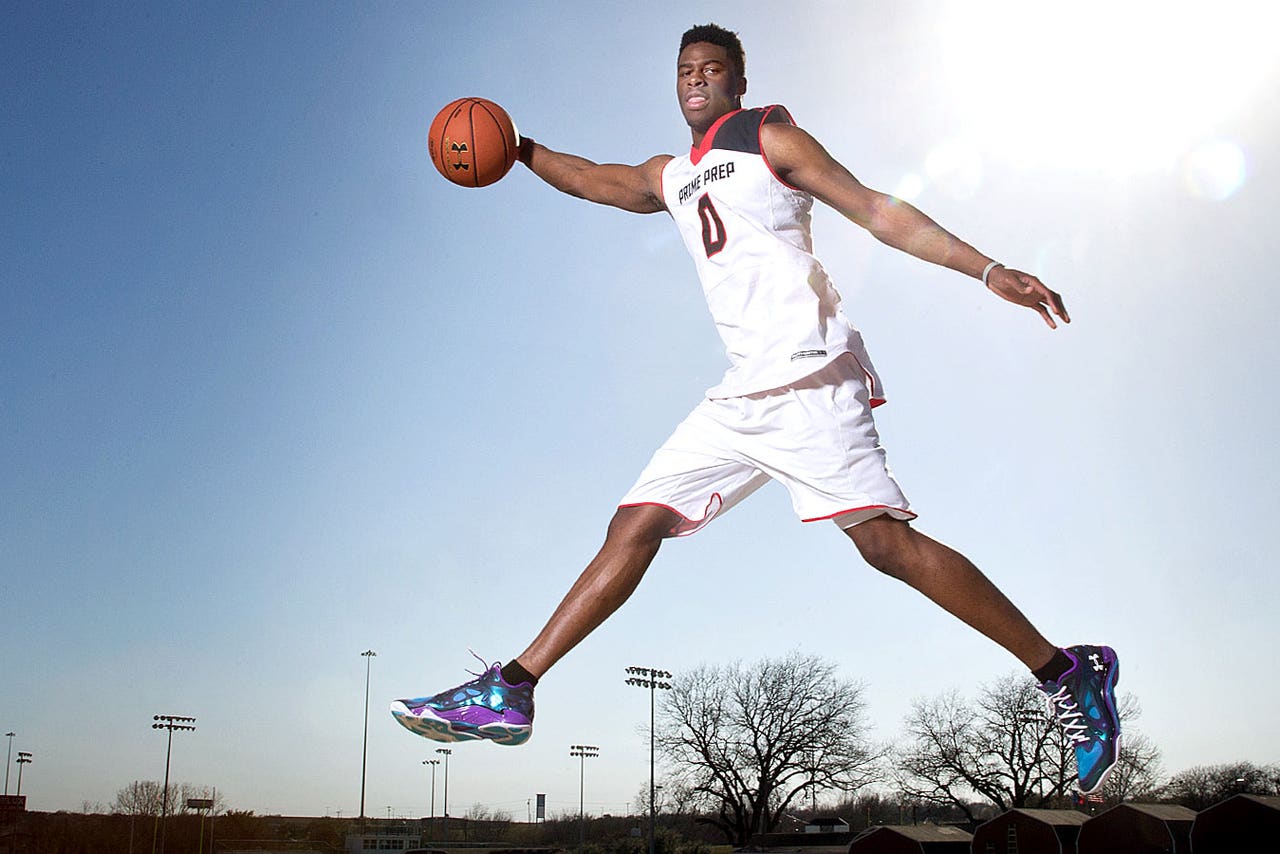 Super-recruit Emmanuel Mudiay was supposed to take SMU to new heights this season, but he can't do that from China.
That's the part that makes him a little grouchy.
Brown was sitting in a conference room in Moody Coliseum on a recent morning shortly before the season began. FOX News was on the television. Scouting reports were sprayed across the conference table. The coach thumbed out a text to a recruit. Texting is something the Hall of Famer – the only coach to win both an NCAA title and an NBA title – has learned to do only recently, since he returned to college and has had to reacquaint himself with the recruiting game.
"There's never an offseason as a college coach – I hate it," Brown said, echoing what so many college coaches say about the year-round recruiting game. "It's like going and getting a root canal. The worst months are the ones we're not practicing. It's 24/7 as a college coach. When you're not like Kentucky, Kansas, North Carolina, your pool of kids you have to be on constant contact with is so much greater. The elite programs recruit eight or nine kids, and they expect to get four or five of them. In the NBA you're bad and you get in the lottery. In college, you're great and you get multiple lottery picks."
With the news on Mudiay and on Kennedy, Brown has had a couple of losing lottery tickets in a row. Now, much will fall on the shoulders of Moreira inside since Kennedy is ineligible. But that doesn't mean SMU won't be able to compete for the AAC crown once Kennedy is back. Moore averaged 4.9 assists and 13.6 points per game last year and is on the Wooden Award watch list as a junior. And coaches speak highly of Ben Moore, a 6-foot-7 forward who can do it all.
Associate head coach Tim Jankovich raved to me about the maturity and progress of Frazier, especially after playing only 14.8 minutes per game last season despite his McDonald's All-American expectations.
"We live in a day and age where so many people want to blame somebody else," Jankovich told me. "That happens all the time in college basketball. It was very refreshing to watch Keith handle it, place no blame on anybody else, and say he wanted to earn it and get better. He's embraced that, and it's really refreshing."
As for the coach, he's one of the best under-the-radar college hoops stories of the past few years: a Hall of Famer reviving a moribund program and shaking up college basketball. Brown told me he never had a timeline, but these past several months have surely not gone as he'd planned. Mudiay was supposed to be the team's missing piece, the only recruit Brown signed for this season. After he chose to go to China in summer, Brown didn't have a chance to recruit anyone else to replace him.
"I don't know how it would have gone, but I think we'd be competing for a national championship," Brown told me. "There's no doubt in my mind. I was convinced when we recruited Emmanuel that he was the best player in the country. I still think he's capable of being the No. 1 pick, depending on what somebody needs."
He sighed. He was taking a positive view. These things can only give other players the chance to step up. Right?
"You can only be coaching the kids who are here," he said.
It's true. And SMU will still be good, competing at the top of a good conference, which is remarkable considering this program's history. But it's still hard not to think of the kids who aren't here.
Follow Reid Forgrave on Twitter @reidforgrave or email him at ReidForgrave@gmail.com.
---