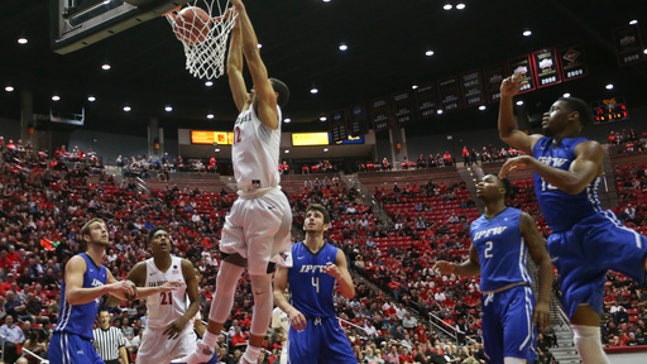 Shephard has SDSU's 1st triple-double in 79-55 NIT win
Published
Mar. 16, 2016 1:59 a.m. ET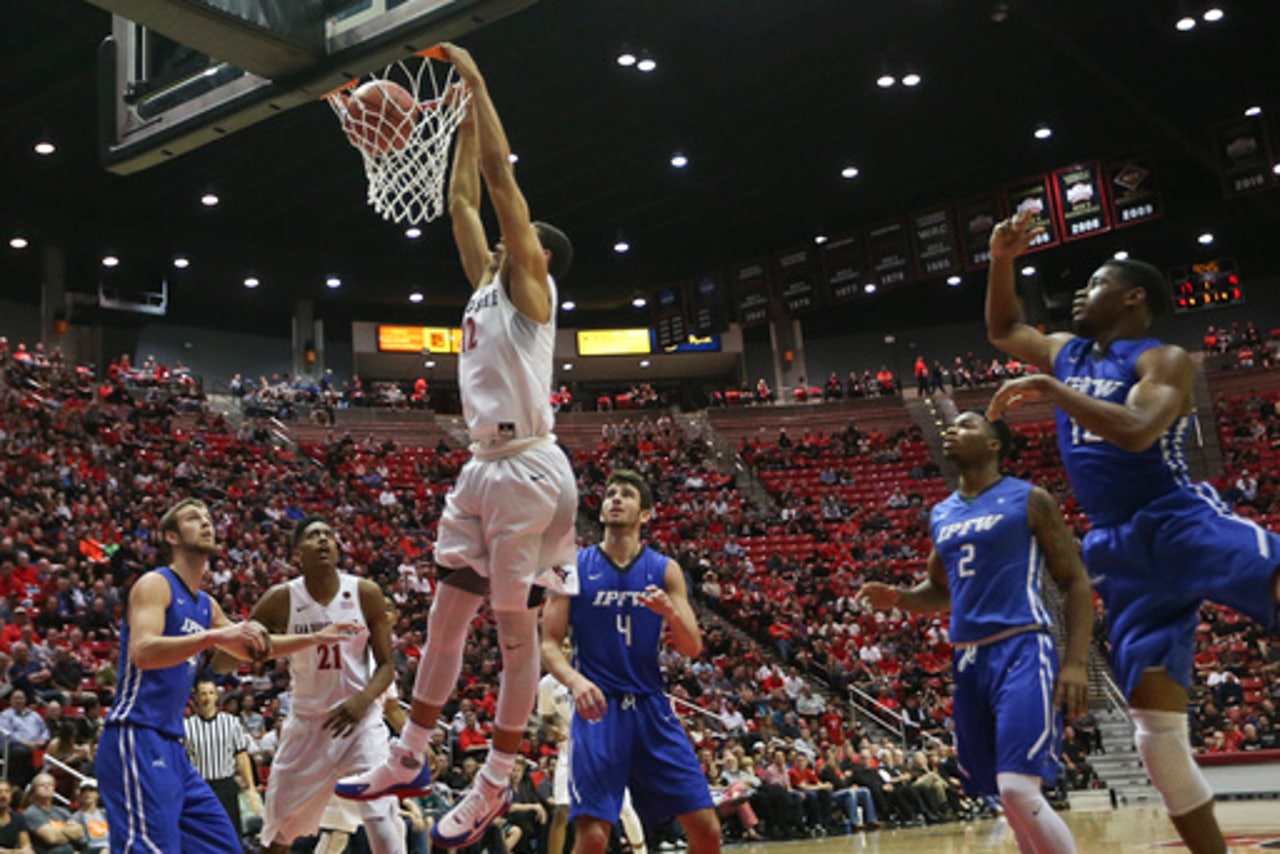 SAN DIEGO (AP) Winston Shepard had the first triple-double in SDSU history, finishing with 10 points, 10 rebounds and a career-high 12 assists as the Aztecs ran past IPFW 79-55 Tuesday night in the opening round of the NIT.
Shepard, a senior forward who played 36 minutes, got his 10th rebound with 48 seconds left. As the clock wound down, he stood with the ball in one hand and his other hand held aloft in victory.
Malik Pope scored 15 for the Aztecs (26-9), who played with good energy despite coming off a 68-63 loss to Fresno State in the championship game of the Mountain West Conference Tournament that left them out of the NCAA Tournament for the first time in seven years.
IPFW (24-10) gave the Aztecs a bit of a wakeup call when Brent Calhoun blocked Dakarai Allen's layup attempt on the game's first possession and Max Landis hit a 3-pointer.
Pope answered with a 3-pointer and the Aztecs pulled out to a 19-9 lead, with Pope hitting another jumper and Matt Shrigley making a 3.
SDSU's length and athleticism were too much for the Mastodons. The Aztecs continued to stretch their double-digit lead to 40-22 at halftime. Trey Kell hit consecutive 3's and freshman Jeremy Hemsley also hit a shot from behind the arc late in the first half.
Pope had a slam dunk late in the first half and hit a 3-pointer for the first points of the second half.
Allen finished with 10 points for the Aztecs.
Joe Reed scored 13 and Landis 11 for the Mastodons.
---
TIP-INS
IPFW was making its NIT debut.
San Diego State: The Aztecs reached the NIT semifinals in 2009 before losing to Baylor.
UP NEXT
San Diego State will host a second-round game against Washington, which beat Long Beach State 107-102 Tuesday night.
---