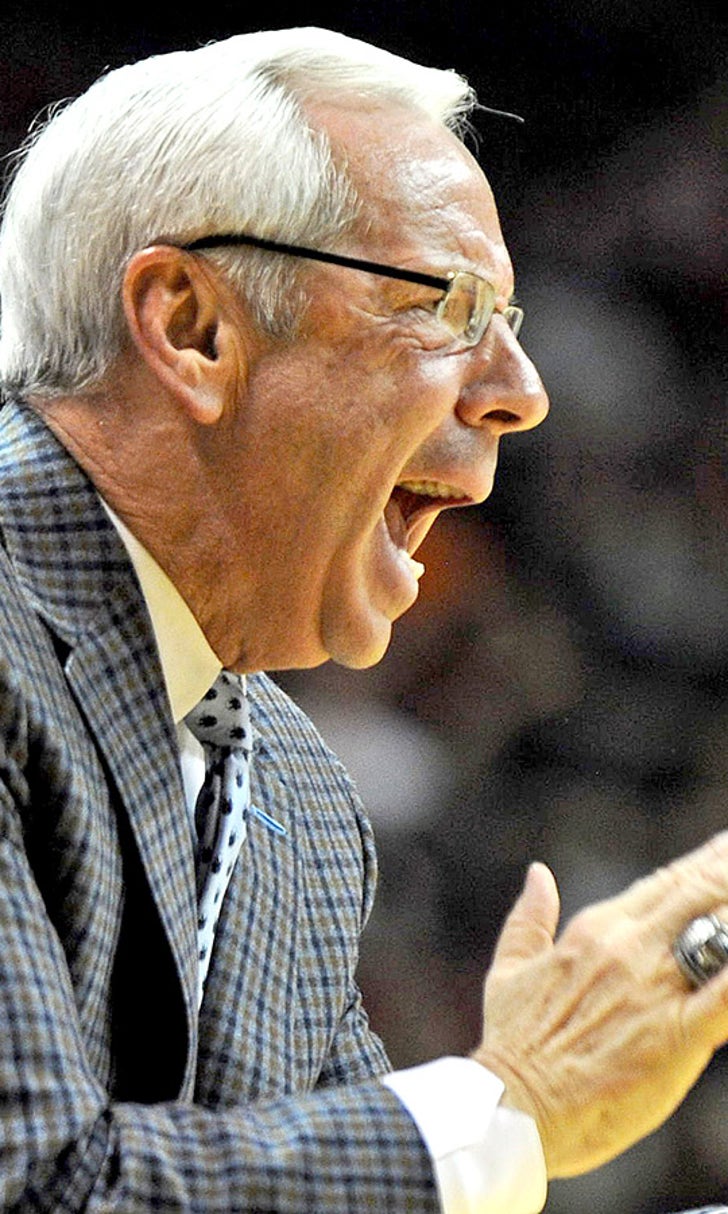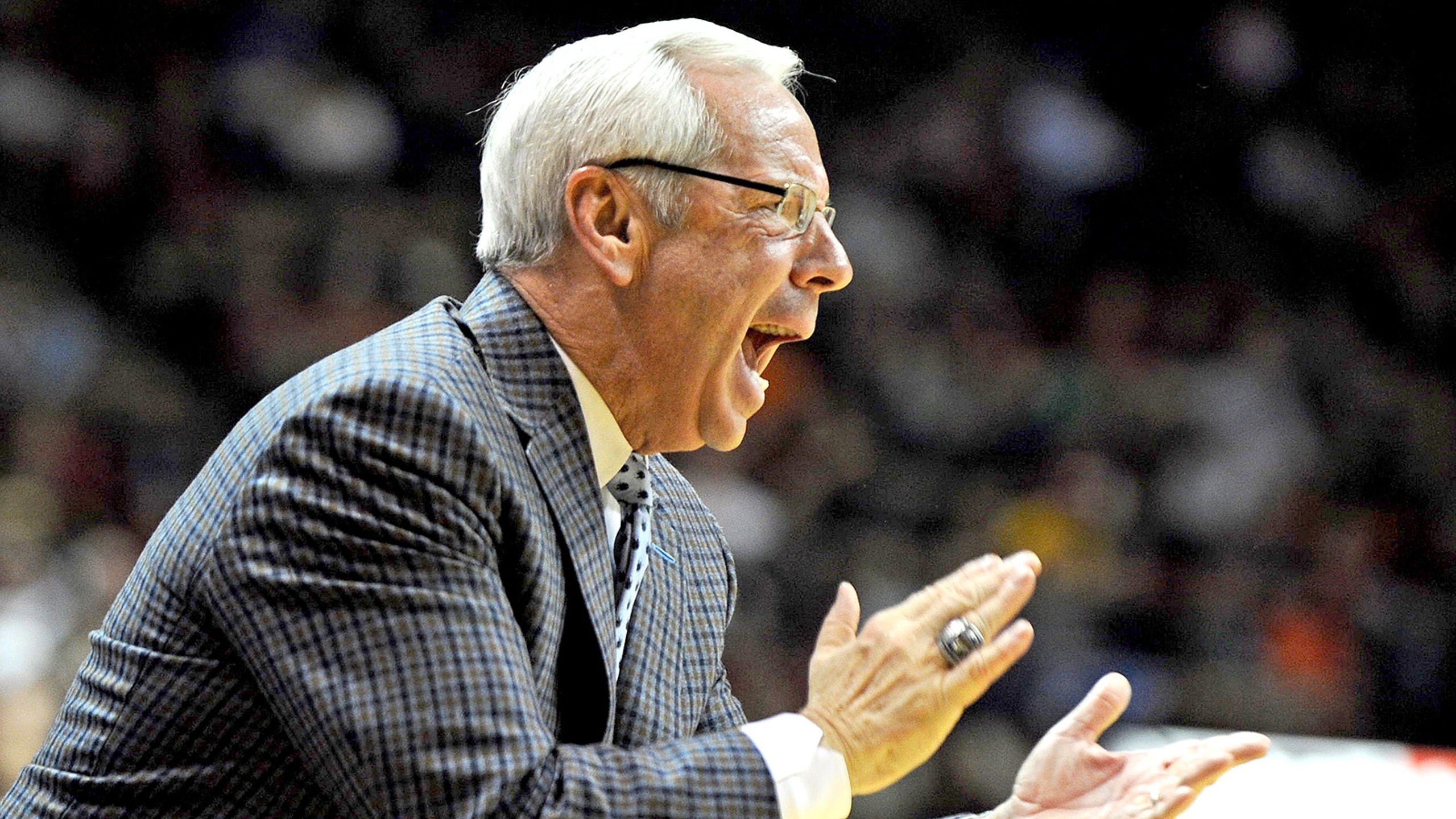 Roy Williams: It's time to get tougher on No. 24 Tar Heels
BY foxsports • December 18, 2014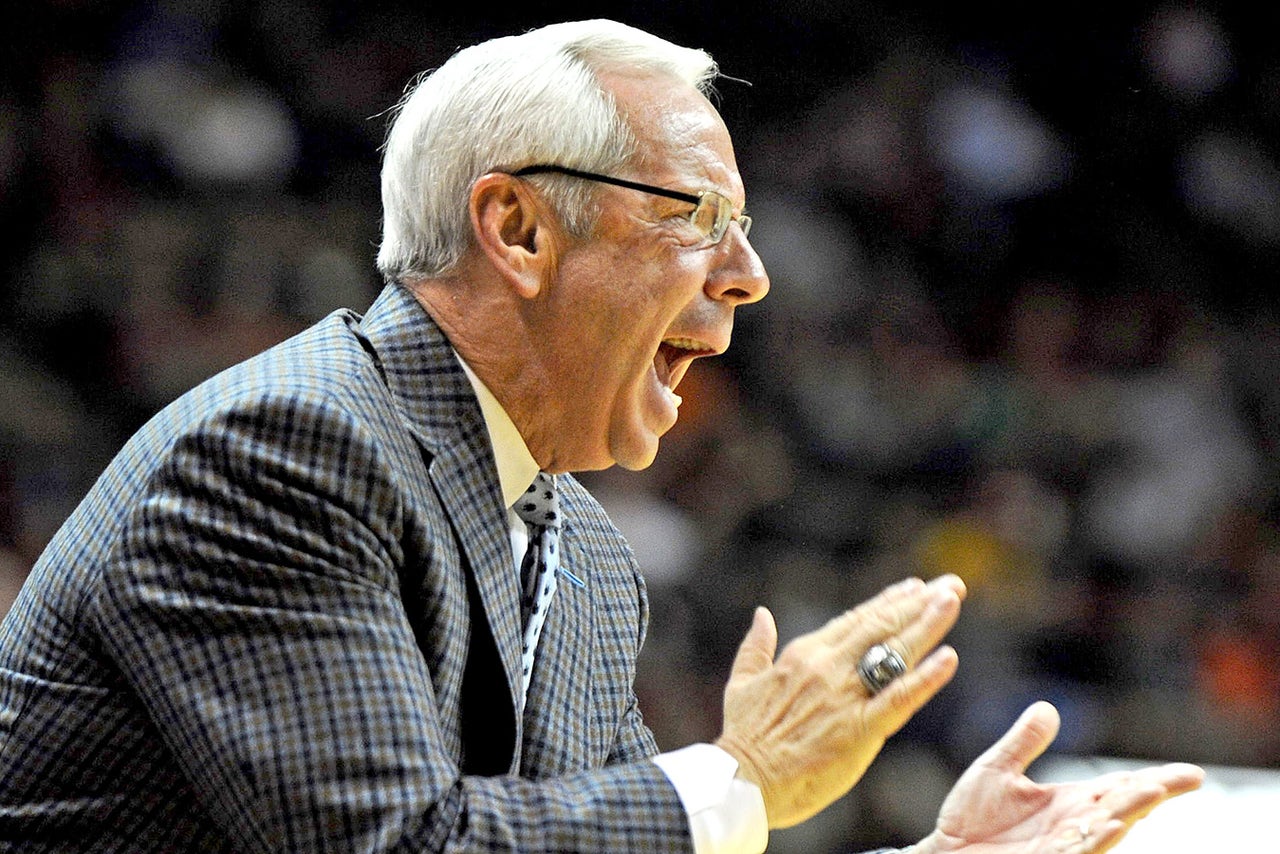 North Carolina coach Roy Williams says it's time to get tougher on his team.
The No. 24 Tar Heels (7-3) just haven't looked like one of the favorites in the Atlantic Coast Conference championship so far, leaving their Hall of Fame coach displeased with everything from turnovers to a lack of toughness.
Williams said he was harder on his team during Wednesday's practice and will stay that way heading into Saturday's game against No. 12 Ohio State in Chicago.
''Today's going to be that way because I'm going to see how they react,'' he said before Thursday afternoon's practice. ''Being a nice guy's not working.''
North Carolina had a top-5 ranking before losing to Butler in the Battle 4 Atlantis in the Bahamas after giving up 29 offensive rebounds, a stat that had Williams questioning his team's toughness.
A week later, Iowa pulled down 16 offensive boards after halftime in a road upset in the ACC/Big Ten Challenge. Then, in last weekend's loss at No. 1 Kentucky, Williams was irritated by his team's turnovers and an inability to play defense without fouling.
By the time his team concluded a busy stretch of games and limited practice time due to exams with Tuesday's win at UNC Greensboro, Williams was promising ''long, long, long'' practices.
Williams said assistant C.B. McGrath, who played under Williams at Kansas, was happy after Wednesday's practice ''because he thinks I got a little bit closer to the way I used to coach.''
''Yesterday,'' he said, ''I showed them what I could be.''
Sophomore Kennedy Meeks said Williams had a ''more serious'' approach in Wednesday's practice.
''I think it's going to be like this for a long time now,'' Meeks said. ''I don't see why it shouldn't be because we haven't been playing to the best of our abilities.''
Williams has a long wish list, including better rebounding and shot selection as well as pushing the ball faster in transition.
''The question about our effort and our toughness is something I'm concerned about. I really am,'' Williams said. ''Am I concerned about the quality of our kids? Not at all. ... I'd let every one of my players be a baby sitter for my grandsons. They can't get any better than that. But we've got to get tougher on the basketball court, mentally probably more so than physically.''
---