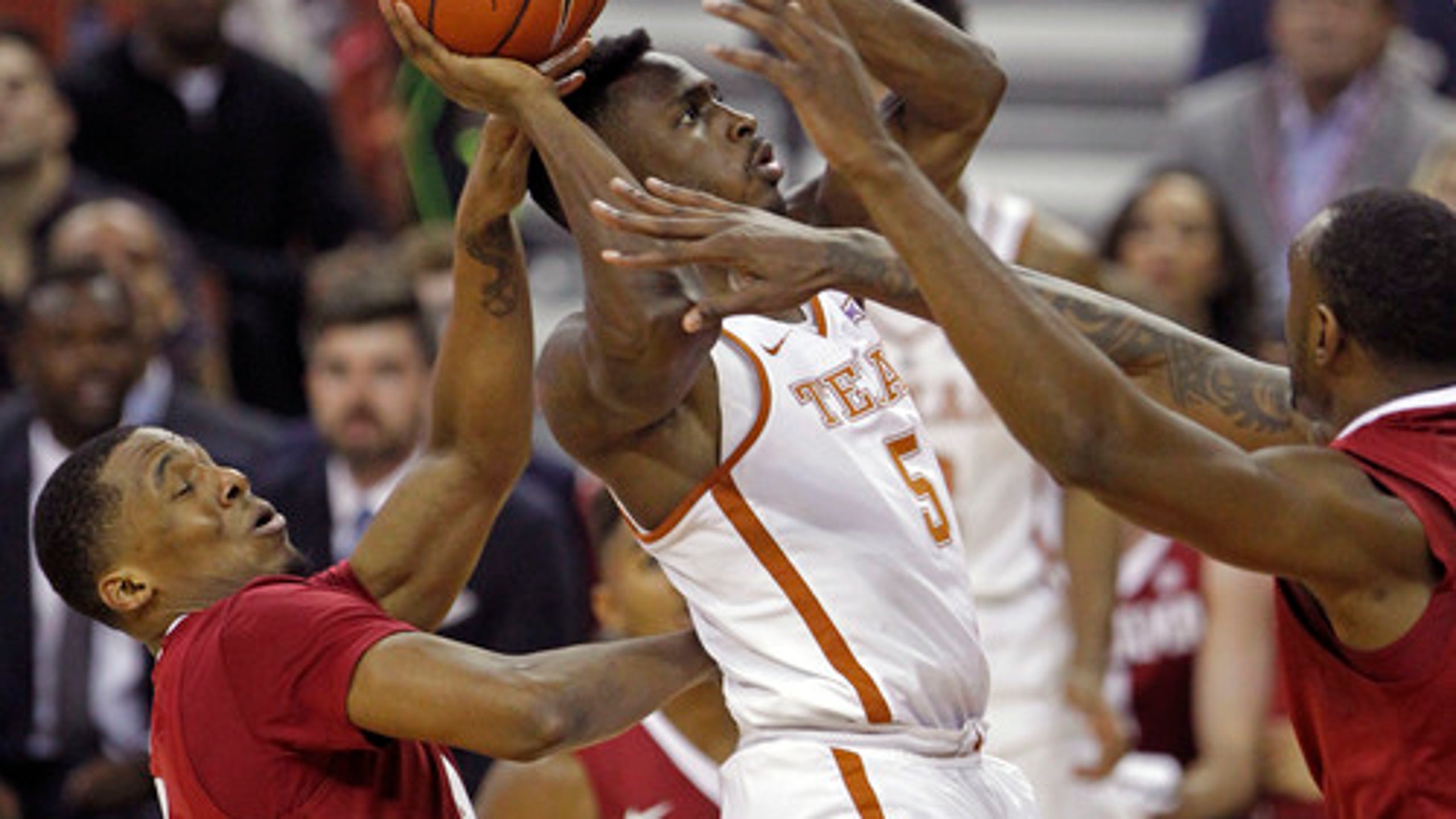 Roach leads Texas past Alabama 77-68
BY foxsports • December 3, 2016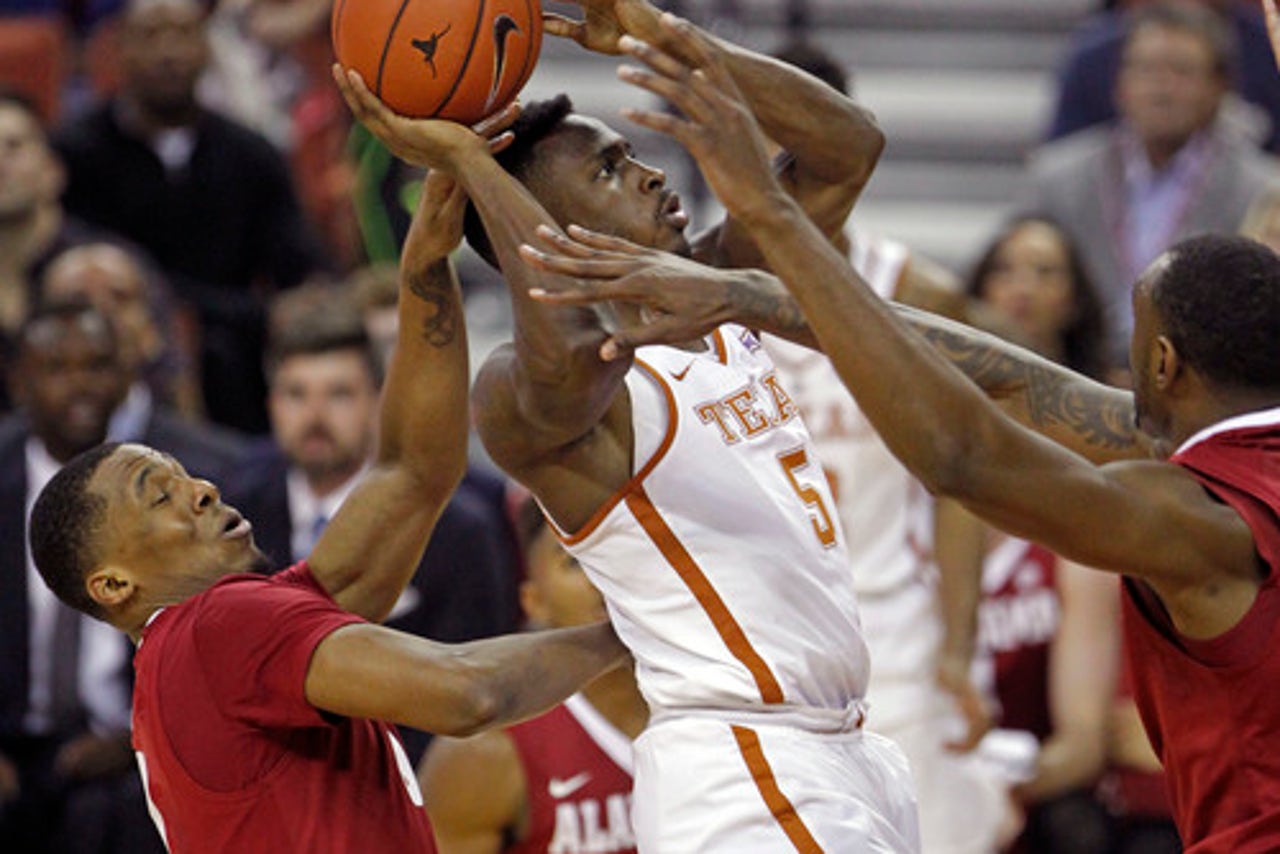 AUSTIN, Texas (AP) Kerwin Roach scored 16 points, helping Texas to overcome a double-digit deficit and defeat Alabama 77-68 Friday night.
Tevin Mack, Shaq Cleare, Jacob Young and Jarrett Allen scored 11 points each for the Longhorns (4-3).
Dazon Ingram led Alabama (4-3) with 12 points and had Avery Johnson had 10.
Texas trailed by 12 late in the first half, but the Longhorns persisted until they took their first lead of the game, on a 3-point play by Roach with 12:47 remaining.
Neither team led by more than four until Roach made a free throw with 1:02 left for a 68-63 lead.
Corban Collins, an Alabama graduate transfer from Morehead State, made three 3-point baskets in the first half, helping the Tide to to a 38-26 lead at the break. Before Friday, Collins had seven 3-pointers in six games.
Alabama shot 48 percent in the half. Texas, meanwhile, hit 35 percent. The Longhorns outshot Alabama 57-41 percent in the second half.
BIG PICTURE
Alabama: The Crimson Tide regard defense as their strength. They rank in the top 25 nationally in points allowed and turnover margin. They maintained form in the first half, limiting Texas to 26 points, but the Longhorns scored 51 in the second.
Texas: Coach Shaka Smart made two starting lineup changes, replacing guards Eric Davis and Kendal Yancy with Tevin Mack and Andrew Jones. Davis is in a season-long shooting slump, while Mack is the Longhorns' leading scorer and best 3-point shooter this season. Mack missed all five shots in the first half but finished with11 points. Davis made one basket after missing his first three shots, increasing his streak of misses to 11 in the last two games.
UP NEXT
Alabama is at No. 23 Oregon on Dec. 11. If Oregon remains in the top 25 next week, this will be Alabama's first game against a ranked team.
Texas is at Michigan on Tuesday. Michigan beat Texas 78-72 last season at a tournament in the Bahamas.
---