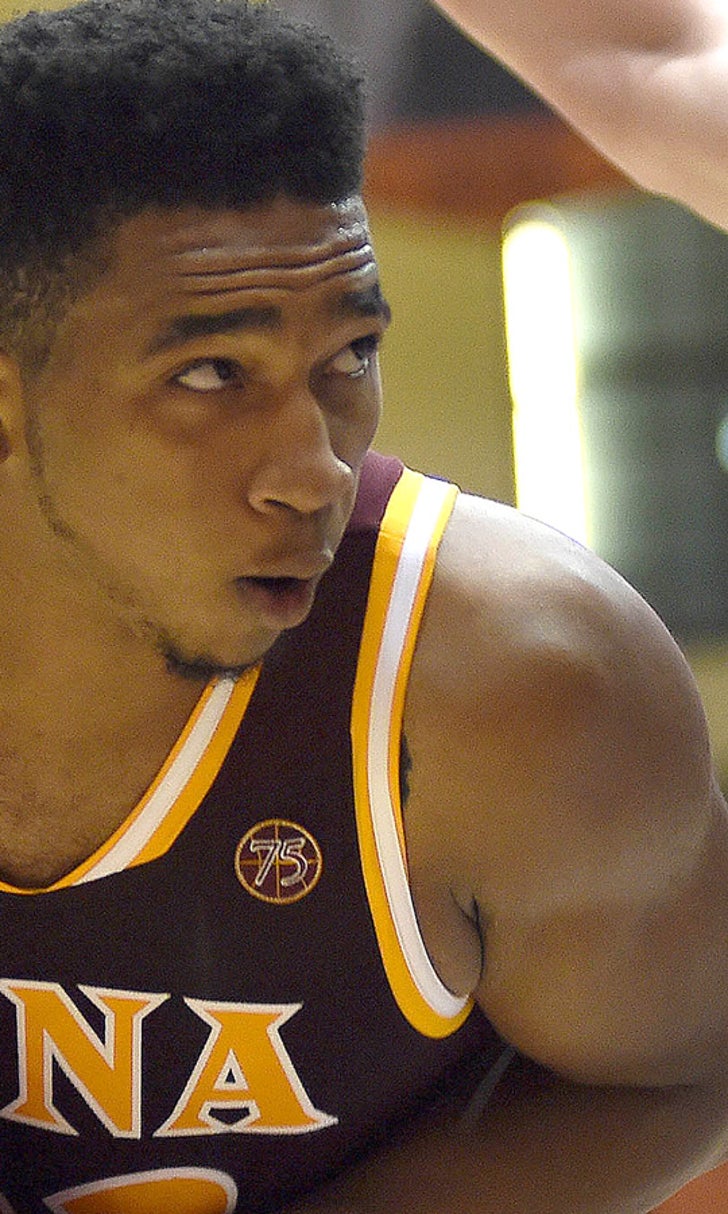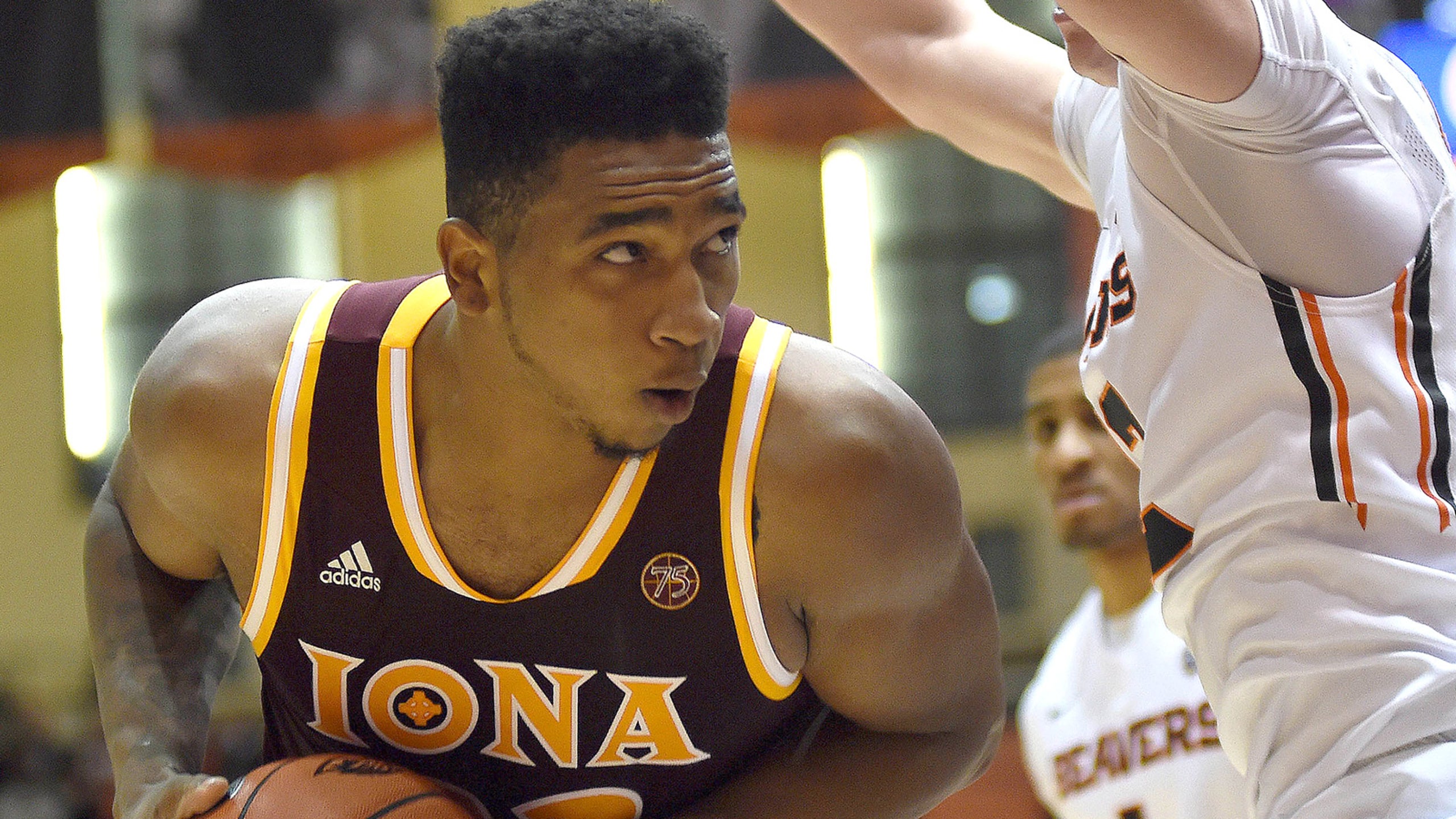 Reports: Iona player suspended for slapping Monmouth player during postgame scrum
BY foxsports • January 16, 2016
Jordan Washington was suspended for two games on Saturday by the Metro Atlantic Athletic Conference for slapping Chris Brady during a fight between Iona and Monmouth players after their game on Friday night, according to multiple reports.
Monmouth knocked off Iona 110-102, but then things got heated following the contest. Players from both sides mixed it up, with Washington taking it to a new level by slapping Brady. This video shows Washington's slap:
Washington had 21 points and eight rebounds in the loss. Brady scored four points with seven rebounds in the win.
Things were so tense between the Monmouth Hawks and the Gaels fans that Monmouth coach King Rice gave a sarcastic kiss to the enemies:
After the fight, Rice told the media that Brady's nose was pretty messed up as a result of the slap.
The postgame fireworks should not have come as a surprise to those who followed the pregame chatter surrounding the contest.
During the week, Iona's Tim Cluess criticized Monmouth's bench, which has become famous for elaborate celebrations (you can see video of its actions here).
.@ICGaels HC Tim Cluess on @MUHawks bench: Are they on the team? I didn't know if they were on the team or wearing uniforms as cheerleaders

— Dan Koob (@DanKoob) January 13, 2016
.@ICGaels Cluess continued: I've never seen them on the court doing anything, so to me, they're not basketball players.

— Dan Koob (@DanKoob) January 13, 2016
That didn't stop Monmouth's bench players from doing their thing Friday. Check out some of the fun they had.
More from Larry Brown Sports:
---
---